With Morocco and Israel forging diplomatic ties, the stage is almost set for all the 22 Arab states to embrace the Jewish nation. The development comes barely a month before US President Donald Trump demits office to make way for President-elect Joseph Biden.
China's Malacca Dream Shattered; Malaysia Expels Three Chinese Firms From $10 Billion Infra Project
Trump's son-in-law Jared Kushner is the figure behind the Arab states' honeymoon with Israel, which began from August 14, 2020, onwards when the UAE normalized its relations with Israel, followed by Bahrain and then by Sudan.
At the fag end of his presidentship, Trump mobilized Morocco to establish full diplomatic ties with Israel on December 10. The UAE initiated the first step to accept Israel after a positive-signal from the Kingdom of Saudi Arabia (KSA)
Morocco now is the fourth Arab state in the Middle East and Africa to embrace Israel. The ecstatic Trump took the opportunity to tweet,
"Another HISTORIC breakthrough today! Our two GREAT friends Israel and the Kingdom of Morocco have agreed to full diplomatic relations – a massive breakthrough for peace in the Middle East!"
What Morocco has to have in return? Trump gifted a proclamation recognizing Moroccan sovereignty over Western Sahara. "Morocco's serious, credible, and realistic autonomy proposal is the only basis for a just and lasting solution for enduring peace and prosperity!" he tweeted.
But, what is intriguing is that Western Sahara is a troubled spot that had been an erstwhile Spanish colony and for the last 40 years has been controlled by Morocco after Spain had withdrawn from it.
https://twitter.com/realDonaldTrump/status/1337067019385057290
Trump by way of his proclamation has in fact accorded Morocco's sovereignty (over Western Sahara)  which virtually no nation has as yet forwarded.  The region's indigenous population has waged a decades-long struggle for independence against Morocco.
According to wprl.org, "The change in US policy on Western Sahara took officials at the United Nations by surprise. A UN spokesman said officials there learned about it in a tweet and still believe the status of the former Spanish colony should be resolved according to UN resolutions."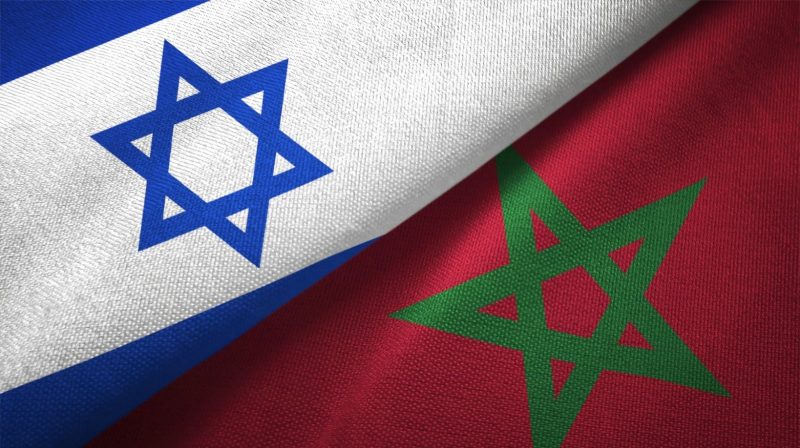 But, everything is working-up to the advantage of Israel as its PM Benjamin Netanyahu has welcomed the agreement with King Muhammed VI of Morocco.
What, however, merits a mention is that while Morocco has got Western Sahara, Sudan too was gifted with a 'deletion' from the list of state sponsors of terrorism. But for Morocco, it is not to be an easy walk as it has been facing the odds from Algeria-backed Polisario Front, whose agenda is to establish an independent state.
There is of course a bone of contention as Polisario Front condemned "in the strongest terms" Trump's attempt to give to Morocco "that which does not belong to him", Al Jazeera reported.
FM @Gabi_Ashkenazi:

The renewal of relations between the Israel & the Kingdom of #Morocco is an important and necessary step in the framework of the Abraham Accords… I extend my warm congratulations to the King of Morocco, Mohammed VI, on this brave and right decision. ???? pic.twitter.com/abjC499rS2

— Israel Foreign Ministry (@IsraelMFA) December 10, 2020
"Trump's decision does not change the legal nature of the Sahara issue because the international community does not recognize Morocco's sovereignty over Western Sahara."
Morocco controls almost fourth/fifth of the disputed land, which includes phosphate deposits and the fishing waters too. Spain officially welcomed the initiative but outrightly rejected the declaration of Western Sahara as sovereign territory of Morocco.
The odds against Pakistan are getting built-up more as Morocco has also complied with the US and there had been a lot of pressure exerted on Pakistan by the KSA and the UAE to accept Israel, which Pakistan says, may happen only when the Israel-Palestine issue is resolved.
This would mean a 'stamp of approval' to the two-state-formula made by Palestine Authority President Mehmood Abbas with Israel.
Egyptian President Abdel Fattah Al-Sisi has already started the process for a dialogue between the two and very soon, after January 20, 2021, when Joseph Biden takes, this two-state formula will become official.
One nation that will never recognize Israel is Iran and then there is a catch-22 situation for Qatar and Pakistan. Even Qatar, at some point, will recognize the Jewish nation, but there would be upheaval in Pakistan if Islamabad and Tel-Aviv formalize ties.
The writer is a former State Information Commissioner, India. He is a media analyst and writes on international politics.