An 87-year old Muslim woman from Jammu and Kashmir has donated her savings of Rs 5 lakh, meant for the Hajj pilgrimage, to the RSS-affiliated 'Sewa Bharati' after reportedly being "impressed with the welfare work" done by the organization amid the lockdown due to the Covid-19 pandemic.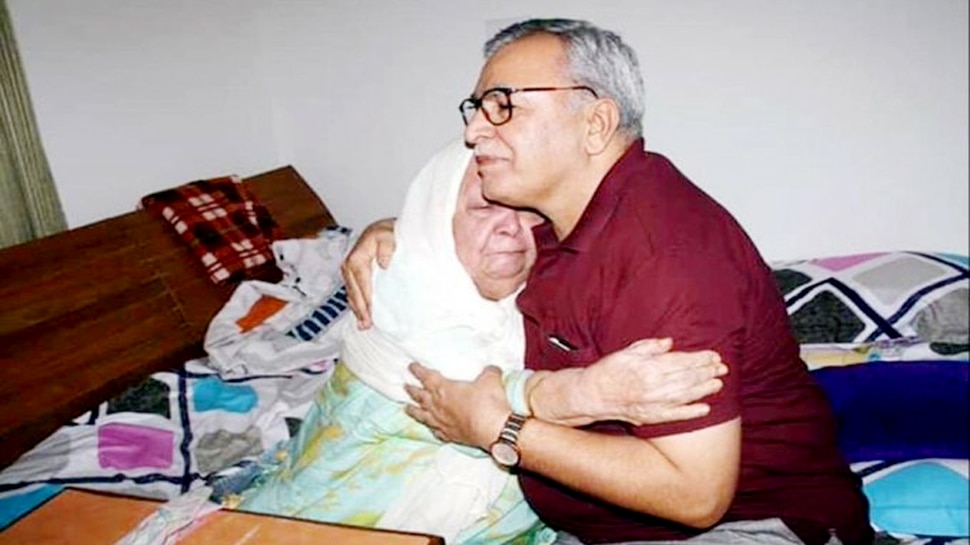 Khalida Begum, according to reports by Press Trust of India, had saved Rs 5 lakh for the Hajj pilgrimage, was forced to suspend her plans for the pilgrimage to due to ongoing lockdown.
"Khalida Begum was impressed with the welfare work done by the Sewa Bharati in Jammu and Kashmir during the troublesome time the country is passing through due to unexpected outbreak of Covid-19 and decided to donate Rs 5 lakh to the organisation," Arun Anand, head of RSS media wing Indraprastha Vishwa Samvad Kendra (IVSK), said.
From Kashmir To Andamans – Tablighi Jamaat Congregation Leaves Covid-19 Footprints Everywhere
"The woman wants that this money should be used by the community service organisation Sewa Bharati for the poor and the needy in Jammu and Kashmir. She had saved this amount for performing Hajj, plans for which she deferred due to the present situation," Arun Anand said.
"Khalida Begum was among the first few women in Jammu and Kashmir who got educated in English medium a convent. She is the daughter-in-law of Colonel Peer Mohd Khan, who was president of the Jana Sangh," he said. Jana Sangh was also an associate of RSS and later became the Bharatiya Janata Party.
After Migrant Workers, Indian Medic Staff Faces Apathy, Discrimination, Thrashings
Anand said despite her age, she had been very active in welfare works for the women in Jammu and Kashmir. Her son, Farooq Khan, a retired IPS officer, is presently serving as an adviser to the Jammu and Kashmir lieutenant governor.
Meanwhile, the number of Covid-19 patients in Jammu and Kashmir on Tuesday jumped to 55 as three more persons have been confirmed to have contracted the dreaded disease, all of them from Kashmir and include a ten-year-old boy, who had hugged a man who later tested positive for coronavirus.
After Netanyahu, Donald Trump Advocates 'Namaste' To Check Coronavirus Pandemic
"6 new positive cases confirmed in Kashmir Division.  All contacts of previous positive cases. Meanwhile, contact tracing continues in both Jammu and Kashmir Divisions.  Please cooperate. Let's #Fightittogether," tweeted Principal Secretary Information Department.
China Sends Massive Medical Supplies To Pakistan; Islamabad Hails China-Pakistan Ties
Official sources told GNS that the boy, a resident of Eidgah Srinagar, tested positive for the pathogen and he had no history of travel. "He had hugged a man who later tested positive for the coronavirus," a senior doctor at SKIMS told GNS. He also confirmed that the boy's test came out to be positive early morning.