Afghanistan's sudden and unexpected collapse has led to a massive humanitarian crisis. With all eyes on safe evacuation from the war-ravaged nation, the US has been flying its F-18 fighter jets and has also deployed a spy plane with the call sign Python 52 to keep an eye on the region.
The RC-135 spy plane was inducted into the US Airforce in January 1964 amid the Cuban Missile Crisis. The Boeing Defence and Integrated Systems designed and developed the aircraft, which was meant to replace the C-135 Stratolifter and aid the US in its intelligence, surveillance, and reconnaissance (ISR) operations against the erstwhile Soviet Union.
There were also reports that US F-18 fighter jets flew over Kabul to ensure security around the airport area, Army Maj. Gen. William Taylor said on Thursday. "As we look at the last 24 hours, F-18s from the Ronald Reagan carrier strike group flew armed over watched flights over Kabul to ensure enhanced security," Taylor said during a briefing.
Taylor added that the F-18 jets are flying continuously in support of the US efforts to evacuate Americans and allies from Afghanistan.
Aerial Surveillance 
The four-engine, medium-weight reconnaissance plane with an overall length of 41.1 meters has 14 variants. The version spotted in Kabul on August 17 was the RC-135V/W Rivet Joint, also called Airseeker. Airseeker is an advanced version of the base platform, which has been equipped with a state-of-the-art sensor suite to be able to track and identify geolocation signals.
Thanks To The US, Taliban Now Has A Powerful Air Force And 'Russian Mercenaries' May Help It Take Off
The spy plane comes with a fully digital glass cockpit and carries 27 crew members, drawn from diverse fields including, electronic warfare, intelligence, and in-flight maintenance technicians.
The spy plane's onboard electro-optic sensors can trace geo-located signals within the electromagnetic spectrum and transfer the captured data to specialist operators through secure satellite communication data links, bolstering intelligence operations.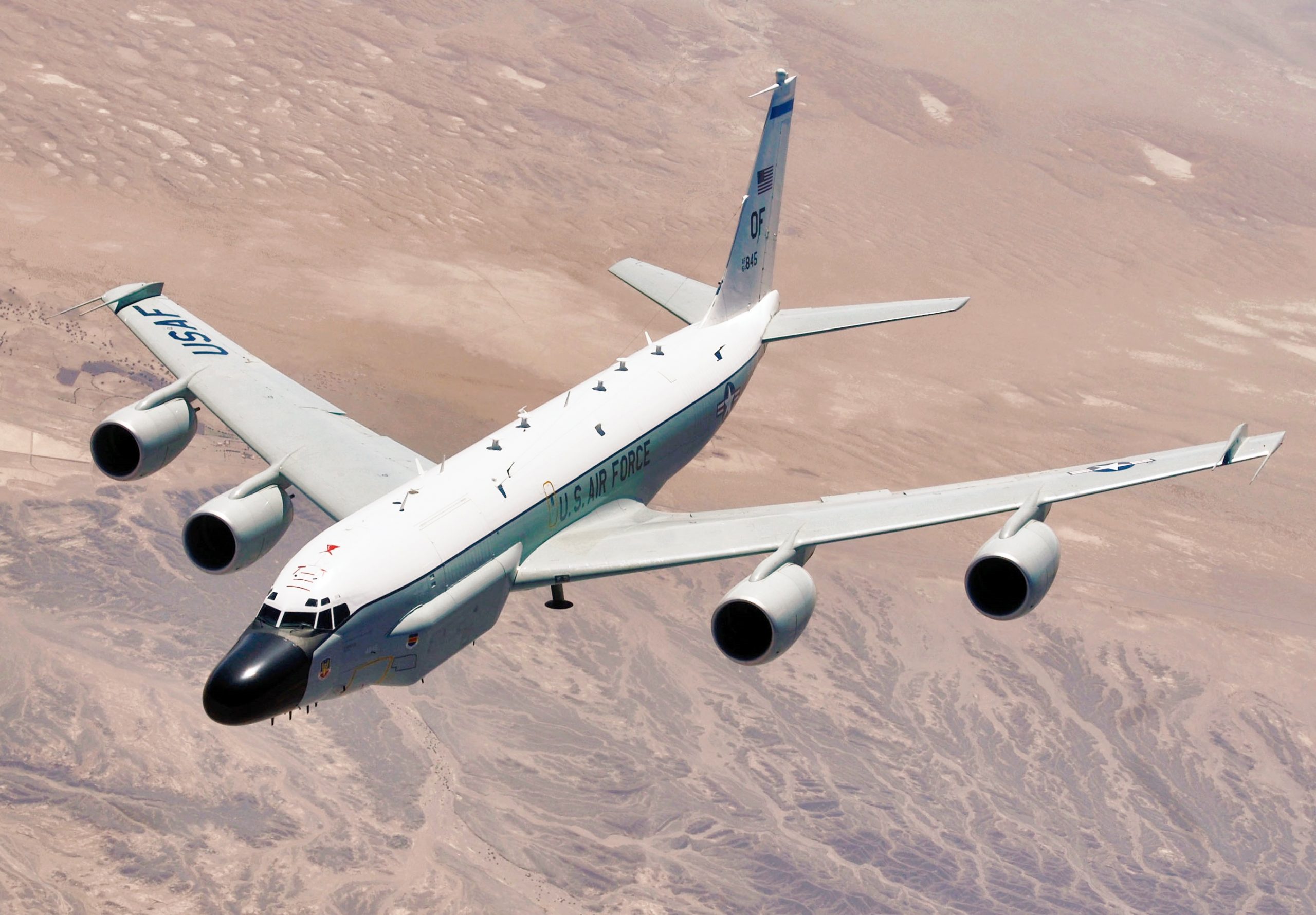 The Airseeker, with the serial number 62-4138, was tracked leaving Al Udeid Air Base in Qatar in the Persian Gulf on August 17.
"The jet then flew out over the North Arabian Sea, before turning north toward Afghanistan via Pakistan. This is a routine route for American military aircraft flying from the Persian Gulf to Afghanistan…but it is not clear if it has returned to base," reported The War Zone based on data from online flight-tracking websites.
The plane boasts maximum airspeeds of 870 kilometers/hour and a service ceiling of 6,500km and 39,000ft. The treasure trove of actionable intelligence the aircraft gives combined with the lack of any immediate threat made the decision seem operationally sound.
It is worth noting that the Taliban do not possess the air defense capability required to counter the American spy plane, according to some military analysts.
In military operations, Airseeker can collate information about the type and location of various signal emitters, such as radars, to aid the end-user in constructing an "electronic order of battle" detailing enemy air defense, command, and control among other critical data.
However, it also possesses the capability to intercept and monitor communications chatter across a broad area and can relay crucial information directly to friendly forces on the ground.
In the operational environment the Airseeker was operating, its crew may have consisted of crypto linguists fluent in Pashto or Dari and other languages and dialects which may be used on ground zero. Having a crack team of linguists would allow for the analysis of transmissions picked up by the spy planes sensors.
According to The War Zone, the spy plane may have played a critical role in keeping a tab on the Taliban's radio chatter. Additionally, the analysts onboard may have gathered useful details about the group's command and control capabilities, and their potential vulnerabilities.
However, the US is not the only country leveraging spy planes to strategic effect. Its arch-rivals Russia and China also have similar aircraft.
Russia's Spy Plane
The Tu-214ON is a special-purpose reconnaissance aircraft developed by the Kazan Aviation Production Association, an affiliate of the JSC Tupolev Design Bureau.
It was meant for the Russian Air Force for ISR operations and has been reported to be used in war-ravaged Syria. The spy plane made its maiden flight in June 2011 and has an overall length of 46 meters.
This Russian spy plane's original mandate was to carry out unarmed observation, recon, surveillance, supervisory inspection, and monitoring missions as part of the Open Skies Treaty, a program which was signed by the US and representatives from 23 American states in March 1992.
In May 2018, Moscow wrapped up the first stage of certification for the Tu-214ON aircraft, which was outfitted with domestically produced digital surveillance equipment. This Russian spy plane can also conduct aerial patrol in the coastal economic zones and border areas along with providing support during contingencies.
David Cenciotti in a 2016 Business Insider report wrote that the Russian plane is "equipped with sensors to perform ELINT (Electronic Intelligence) and SIGINT (Signal Intelligence) missions. It also boasts all-weather radar systems and electro-optical sensors that produce photo-like imagery of large parts of the ground.
According to Cenciotti, it can intercept and analyze signals emitted by targeted systems — radars, aircraft, radios, combat vehicles, mobile phones among others "while collecting imagery that can be used to identify and pinpoint the enemy forces, even if these are camouflaged or hidden."
China's Shaanxi Planes 
China's Y-9JB ELINT (electronic signals intelligence) and reconnaissance aircraft has remained shrouded in secrecy as compared to Russian and American ones. The Japanese Defence Ministry has often spoken out against repeated Chinese aerial surveillance attempts using the Y-9JB.
This spy plane is used by both the People's Liberation Army Airforce (PLAAF) and the People's Liberation Army Navy Airforce (PLANAF). The Shaanxi Y-9JB is an upgrade from China's first-generation Y-8DZ and Y-8G electronic reconnaissance aircraft, which was designed to carry out ISR operations in proximity to Japanese islands and airspace.
According to an article published in The Diplomat, a PLANAF Shaanxi Y-9JB (GX-8) had been intercepted by the Japanese air force in the East China Sea. It had reportedly crossed the Miyako Strait on June 16. In April, the Japanese air defense force had intercepted two Y-9JB aircraft flying over the same maritime zone.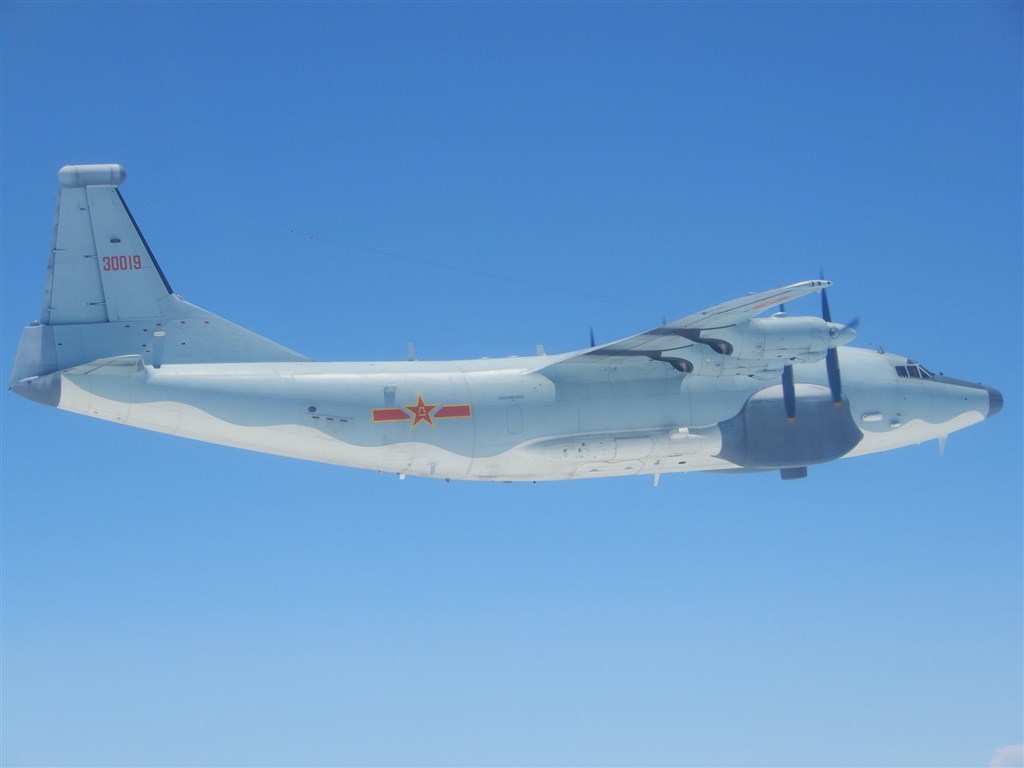 Not only Japan, Taiwan also reported that Chinese Shaanxi Y-8 anti-submarine warfare aircraft intruded into the Taiwanese Air Defence Identification Zone last month. China claims the Taiwan island as its territory and has threatened to unite it with the mainland at any cost.
India's 'RAW' Assets
India also has two sophisticated spy planes to work as eyes and ears against an ever-growing multi-dimensional threat profile. Its custodian is the Aviation Research Center (ARC), a technical arm under the aegis of India's external intelligence agency, the Research and Analysis Wing (R&AW).
India received a pair of Bombardier Global 5000 spy planes for special missions after the conclusion of a deal with Israel Aerospace Industries (IAI) subsidiary Elta in 2011. These Indian spy planes operate alongside the aging Gulfstream special mission aircraft, which has long been in use by the ARC.
"Special mission aircraft have gained increasing importance in India, though less than a handful of aircraft have been acquired for this purpose since the Kargil war," noted Atul Chandra in Force Magazine.
The aircraft are fitted with rooftop satellite communication (SATCOM) antennas, a forward pod with sensors containing the datalink, and synthetic aperture radar (SAR). The plane's interior is said to have six operator stations for both COMINT and ELINT tasks. Indian aircraft have been modified with the Israeli EL/I-3001 Airborne Integrated SIGINT System (AISIS).
The EL/I-3001 is a multi-platform, multi-mission Airborne Integrated Signals Intelligence System (AISIS). It can search, intercept, measure, locate, analyze, classify, and monitor communication and radar transmissions and create a real-time Electronic Order of Battle (EOB) picture, and provide real-time reports and alerts.
More @ EurAsian Times