India has bolstered its nuclear deterrence capability by successfully testing its "most formidable" Agni-5 ICBM at a time when China is rapidly scaling up its hypersonic missile programs.
Developed by India's Defence Research and Development Organisation (DRDO), Agni-5 Intercontinental ballistic missile was test-fired from APJ Abdul Kalam Island off the coast of Odisha on Wednesday evening. The Angi-5 ballistic missile (ICBM) was successfully tested for its entire range of more than 5,000 km, The Times of India reported. 
Why Agni-5 Missile Test Is Significant?
According to India's Defense Ministry, the latest missile test is in line with India's stated policy to have "credible minimum deterrence that underpins the commitment to no-first-use".
The Agni-5 is slated for induction into the Strategic Forces Command (SFC), also known as the Strategic Nuclear Command and forms a part of India's Nuclear Command Authority. This command is responsible for the management and administration of the country's tactical and strategic nuclear weapons stockpile.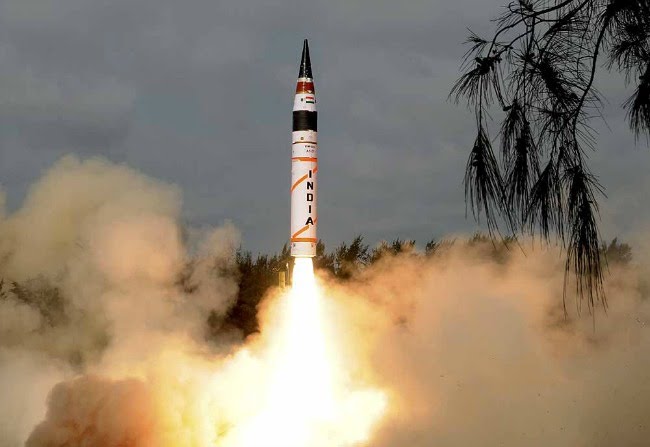 Wednesday's missile test marked the first user-test by the tri-services SFC. With a range of over 5,000 km, the Agni-5 can carry out strikes deep within Chinese territory, covering even the northernmost part of the country, including its national capital Beijing.
"Yes, India is committed to a no-first-use policy. But let's not forget that Agni-5 can hit China where it hurts the most," a top Indian analyst who does not wish to be named told The EurAsian Times.
The Agni-5 uses a three-stage solid-fueled engine which is likely to be able to eliminate strategic targets at ranges as far as 5,000 km with pinpoint accuracy. The Agni-5's nuclear trial had wrapped up in 2018 and coincided with the time Indian Navy Ship Arihant had undergone its maiden deterrence patrol.
India's Nuclear Triad
India's 'nuclear triad' comprises nuclear missiles that can be fired from land, air-borne and sea/undersea platforms.
The Agni-series ballistic missiles are fired from land. Fighter jets such as the Rafale, Sukhoi-30, and the Mirage 2000s are also capable of launching nuclear missiles. INS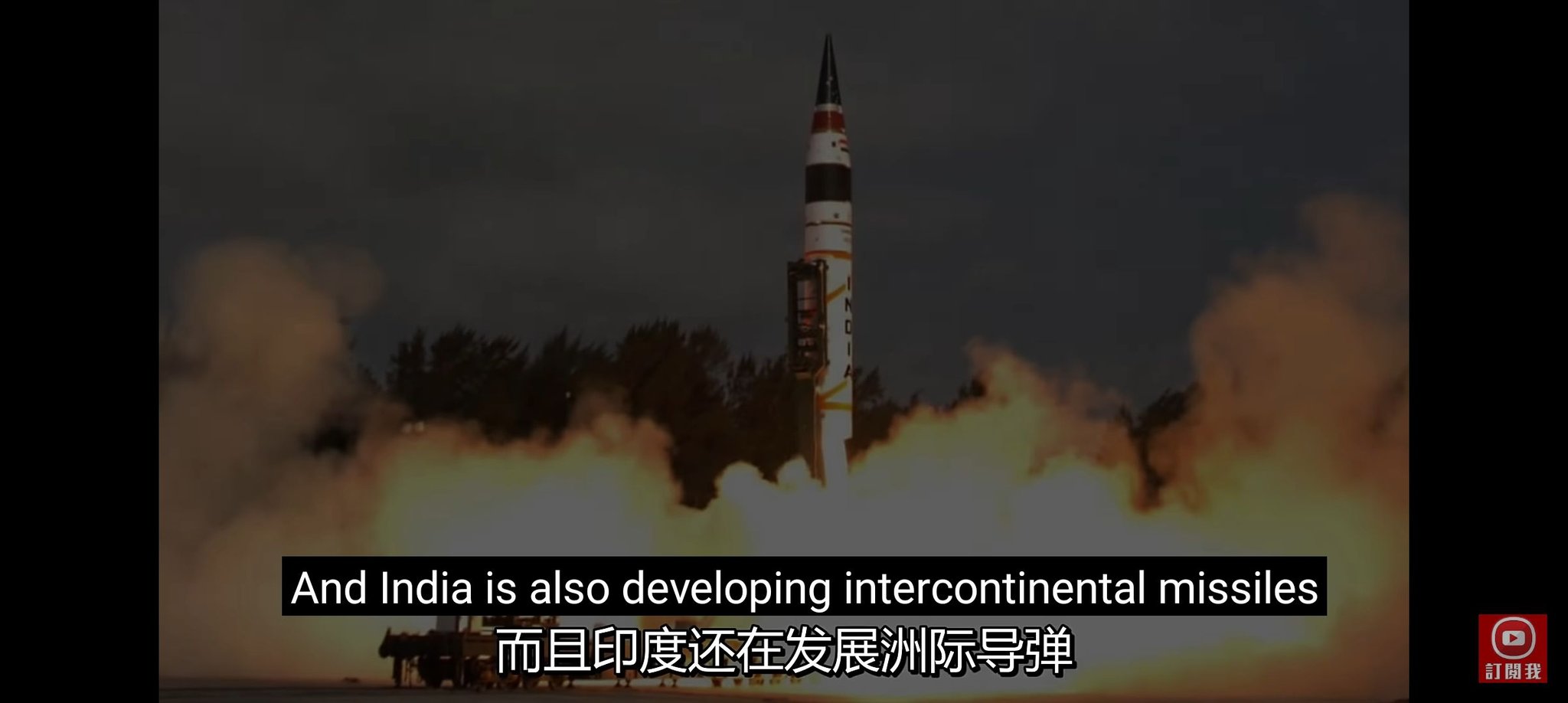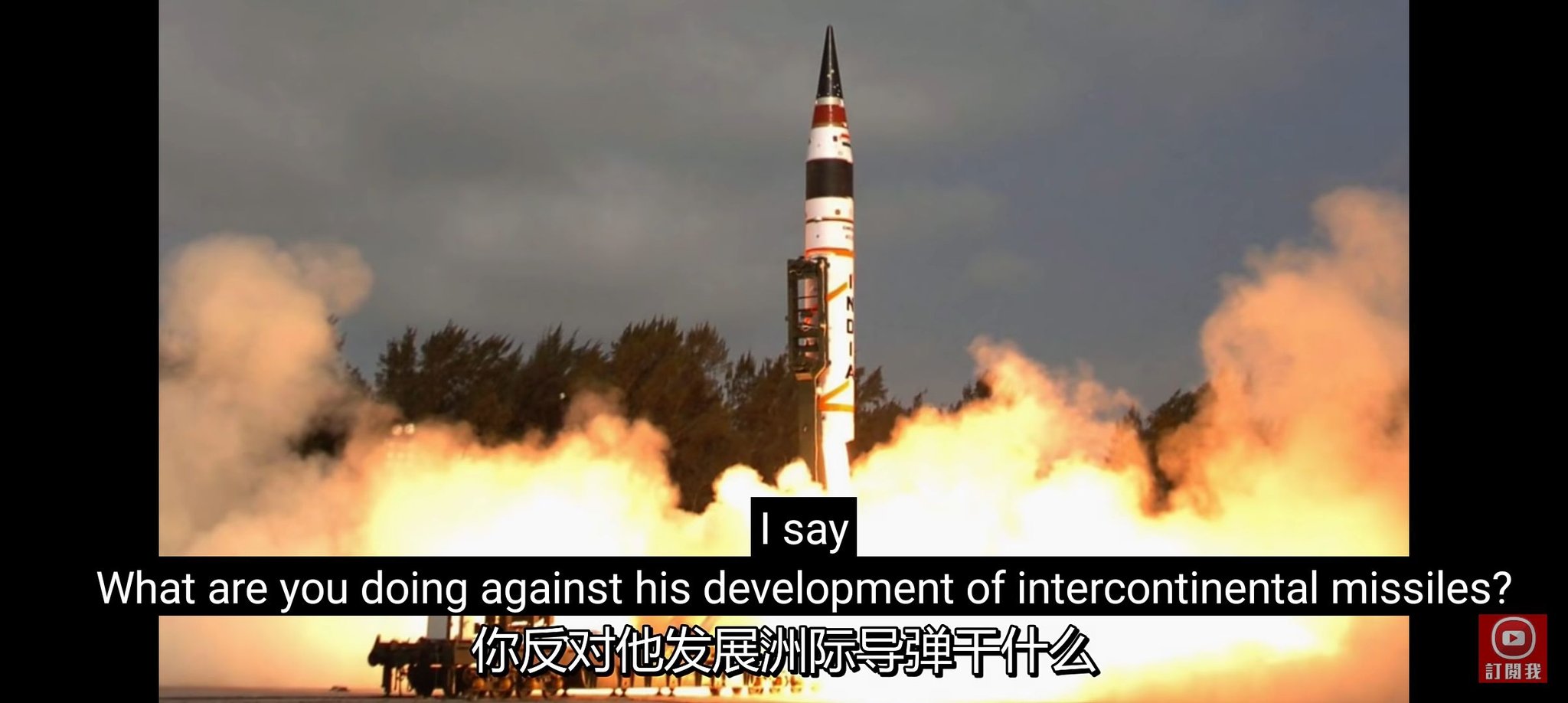 Arihant, a strategic strike nuclear submarine, would carry Sagarika B-05 missile.
"This is also a big boost for DRDO as their decades of hard work in the development of core missile-related technologies are proven one more time. Reliability and precision are the essence of counter-strike capability. Lastly, it is a message to those for whom it is essential to keep reminding them often." 
Former Indian Air Force vice-chief, Air Marshal Bhushan Gokhale (Retd) the EurAsian Times- "Agni-5 indicates India's technological capabilities on one hand and as a deterrence on the other. With a range of 5,000 km plus it is for adversaries to take note even if we do not wish to name them."
Missile Arsenal: India Vs China
In recent months, China seems to have achieved major breakthroughs in hypersonic missile technology. Recently, The Financial Times reported that "China tested a nuclear-capable hypersonic missile in August that circled the globe before speeding towards its target, demonstrating an advanced space capability that caught US intelligence by surprise."
However, China dismissed the report that it tested a nuclear-capable missile in August, clarifying that the test was a "routine spacecraft experiment."
China has been aggressively developing hypersonic weapons. It currently has two lethal hypersonic missiles – the Dong Feng-17 (DF-17) and the DF-ZF Hyper Glide Vehicle (HGV).
Exclusive: China tested a nuclear-capable hypersonic missile in August that circled the globe before speeding towards its target, demonstrating an advanced space capability that caught US intelligence by surprise https://t.co/oSRa0eA1QR pic.twitter.com/Roxvf98wvM

— Financial Times (@FinancialTimes) October 16, 2021
Commenting on India's Agni-5 test-launch and China's hypersonic missiles, Dr. Guruprasad said, "Agni-5 is a strategic nuclear deterrent weapon. It is not a tactical weapon. It is not with the armed forces. The decision to use a strategic weapon comes from the topmost political leadership. The LAC conflict [with China] will be within some regions unless it will blow out as an all-out War. The Kargil war was also limited to a region. Hypersonic weapons are difficult to counter with ballistic missile defense."
This view was echoed by defense analyst, Major General VK Madhok (Retd). "This development is undoubtedly a step in the right direction. It is a feature on the cap for India's nuclear capabilities and will complement its existing nuclear triad. The capabilities as reported in the public domain are indicative of its deep-strike capacities and the intent with which it was developed," he said.
According to Maj. Gen. Madhok, comparing India's ICBM with China's hypersonic missiles is not appropriate as they are two different platforms.
"Despite the potency of the Agni-5 missile, comparisons with Beijing's hypersonic developments are not fair. They are different tools for different jobs and cannot be compared. The technologies are far too premature to make such an assertion at this juncture. However, it is well known that hypersonic missiles are not easily countered by ballistic missile defenses. Nonetheless, this development is indeed a step in the right direction," he noted.
This is India. A local resident captures the successful test of Agni-5 by DRDO in Odisha. Listen to the audio. Agni-5 can cover targets up to 5,000 km away. The test was conducted from APJ Abdul Kalam Island in Odisha.

— Aditya Raj Kaul (@AdityaRajKaul) October 28, 2021
Author and National Security analyst, Manan Bhatt said, "The successful launch of nuke-capable intercontinental ballistic missile Agni-5 has a declared range of 5000 km and a very high degree of accuracy.
However, it is believed to have an effective range of 8000 km, covering entire China and could hit targets far into the Pacific as well. This is India's response to the heavy Chinese build-up along the LAC. This launch has raised the stakes as credible nuclear deterrence is now added to the Indo-China standoff. One can feel the anxiety among the Chinese now."
Veteran defense journalist and author Shashwat Gupta Ray ruled out the possibility of a full-scale war between the two neighbors. "There won't be any full-scale war. Missiles of such long-range will act as a deterrent. It's unlikely China will engage in a full-scale war that too with multiple fronts already open… It can engage in limited theater conflict like Galwan to divert the attention of its people.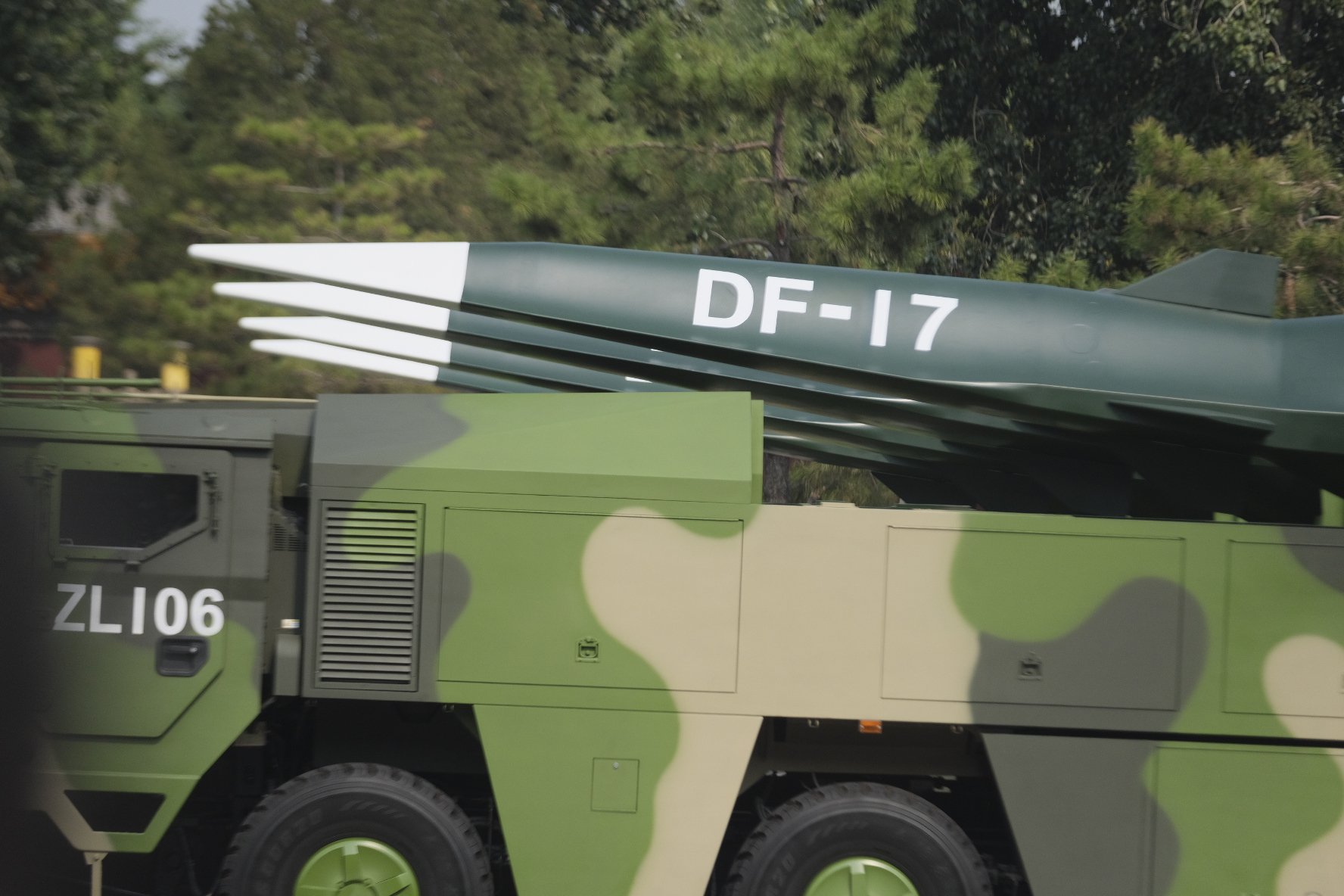 "In this scenario, India needs to deploy Prithvi missile systems along with Akash and Brahmos. India should acquire the S-400 ASAP and deploy to Ladakh. Secure the skies, we will be good on the ground. Secure Tawang as they will surely open up Tawang and Ladakh simultaneously to thin out our deployment.
"We need strong air defense mechanisms that would involve advanced radar systems and anti-aircraft and anti-missile systems. We have to deploy short and medium-range missile systems like Pinaka Mk I and II. Brahmos and Prithvi. AGNI won't have any direct role to play, except for acting as a deterrent. India must have plans for securing Ladakh and Arunachal," he added.
The US Spooked By Chinese Hypersonic Missiles?
The Associated Press reported that China has conducted a "very concerning" test of a hypersonic weapon system as part of its new-age strategic arsenal. This has been confirmed by top US Military commanders who have cited their concerns and addressed the clear and present danger the development poses, the AP report said.
The Guardian reported that General Mark Milley, chairman of the joint chiefs of staff, was the first Pentagon official to confirm the nature of a test this year by the Chinese military.
While he could not reveal specifics owing to the classified nature through which the intelligence was gathered, he was quoted by Bloomberg Television as saying, "What we saw was a very significant event of a test of a hypersonic weapon system, and it is very concerning."
He was further quoted as saying, "I think I saw in some of the newspapers, they used the term Sputnik moment," he added. "I don't know if it's quite a Sputnik moment, but I think it's very close to that. So it's a very significant technological event that occurred, or a test that occurred, by the Chinese. And it has all of our attention."
Moscow-based Political analyst Andrew Korybko shared his assessment of these developments looking from a geostrategic perspective.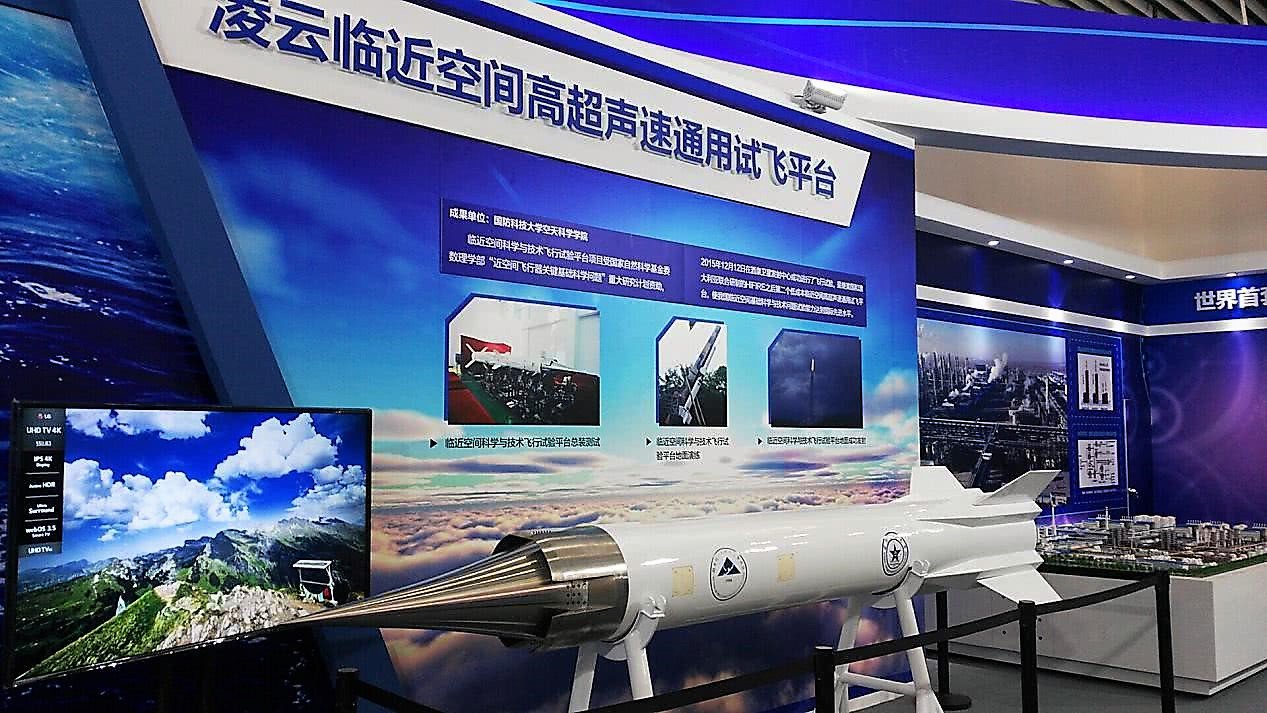 "Agni-5 has been in development for a while so the latest test wasn't too surprising. It seems to have been a coincidence that it occurred shortly after China's reported hypersonic missile, one that Beijing claims was just a space vehicle.
In any case, the Chinese test prompted the US to treat the development with serious concern due to the potential dual-use nature of this hybrid space-military technology.
"As for India, it's surely monitoring Chinese military developments but doesn't really have much to fear. The most likely nature of a possible 'hot war' with China is that it will probably be geographically contained along their disputed frontier and might not escalate whereas a possible Chinese-US one would be more geographically diverse and have much larger stakes.
"With this observation in mind, any progress that China makes on hypersonic missiles would most immediately be of concern to the US. When it comes to India, its Agni-5 is thus far sufficient for ensuring that any potential conflict with China doesn't escalate due to the possibility of this missile hitting anywhere inside its neighbor's territory.
"There are of course scenarios where China and India might engage in missile saber-rattling during the course of a potential hot conflict, but each of their respective missile advancements — China's reported hypersonic one and India's Agni-V — will likely serve to prevent that. For these reasons, observers shouldn't expect either of these two to play a role during any possible LAC conflict.
"That said, if India gets more militarily involved in the South China Sea through the QUAD and somehow becomes connected with a Chinese-US war there, then the missile card might come into play between these neighboring nations due to the qualitatively different nature of the conflict that they might be in or at least approaching in that scenario.
"If that happens, then all bets are off since both missiles (Chinese's reported hypersonic one and India's Aagni-5) are formidable, but China's missiles cannot be shot down while there's a chance — however slight — that India's missile might be due to their different technologies, speed, trajectories, etc. In any case, thus far, their missiles succeed in deterring an uncontrollable escalation along the LAC even if they might not serve that purpose in the vague South China Sea scenario that was just described," the analyst concluded.
Apart from conventional missiles and ICBMs, India has also tested hypersonic missiles. A US report has indicated that India could potentially deploy hypersonic missiles earliest by 2025 and are likely to be modeled on Russian Zircon.
A subsequent analysis written by The EurAsian Times Consulting Editor Prakash Nanda said India's hypersonic missile program may receive a major boost from Russian technology. These are indicative of India's commitment to join the new-age hypersonic arms race, however, whether it will be able to pick up the pace remains to be seen.
Aritra Banerjee is a defense journalist who has worked in both online and print media. He has laid an emphasis on issues related to military human resources, tactical psychology, military-media relations, professional military education, and combat fitness. He can be reached on email: 

[email protected]

.