The US Defense Intelligence Agency claims that Kim Jong-un's North Korea has a stockpile of 65 nuclear-capable warheads while other estimates place them between 40 and 50. 
US Must Explore Pakistan-Style Military Operation In Cuba – Miami Mayor On Cuban Crisis
Due to a lack of data and the clandestine nature of the country's nuclear activities, there is no clarity on the number of nuclear warheads the communist state has.
According to the recent data published by Stockholm International Peace Research Institute (SIPRI), North Korea continues to enhance its military nuclear program as a central element of its national security strategy. It is producing fissile material and developing short- and long-range ballistic missiles.
The country is not a party to the Comprehensive Nuclear Test Ban Treaty (CTBT) and the Chemical Weapons Convention (CWC), while it unilaterally withdrew from the Treaty on the Non-Proliferation of Nuclear Weapons (NPT) in January 2003.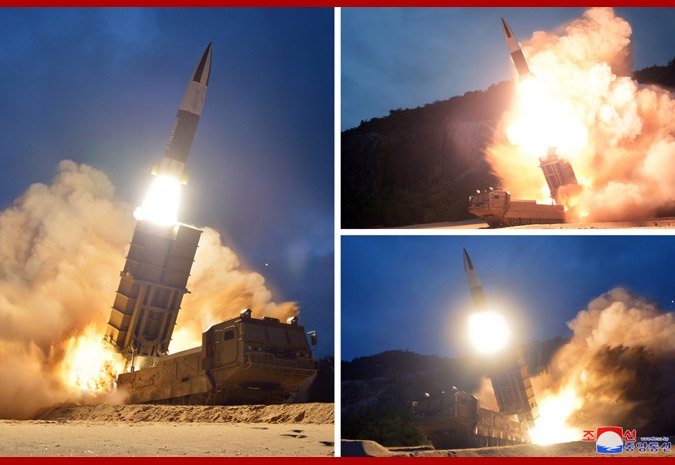 In 2018, the North Korean leader Kim Jong-un announced a halt to all nuclear and ICBM tests and even participated in a summit meeting with the leader of South Korea.
Later, in June he held a historic summit with then US President Donald Trump in Singapore, the first face-to-face meeting between leaders of North Korea and the United States.
U.S. President Joe Biden propelled North Korea to the top of his foreign policy agenda after Pyongyang's first ballistic missile tests in nearly a year https://t.co/ywuIPZxdhe pic.twitter.com/ap3cC0gJJJ

— Reuters (@Reuters) March 26, 2021
Despite his pledge "to work toward complete denuclearization of the Korean Peninsula", the summits could bring any substantive results as the country resumed the testing of short-range ballistic missiles.
Apart from several short, medium and long-range ballistic missiles, North Korea has two intercontinental ballistic missiles (ICBMs) which have been successfully tested while three other designs are yet to be flight-tested, as per US estimates.
Is Pakistan Using Its Airforce Inc JF-17 Fighter Jets To Support The Taliban Against Afghan Army?
North Korea's ICBM Program
In 2017, North Korea successfully test-fired three ballistic missiles capable of flying halfway through the world.
The first of the Hwasong series, the Hwasong-12 was test-fired in 2017 having a range of 4,500 km. While it was capable of hitting US Pacific bases at Guam, the missile was categorized as an Intermediate-Range Ballistic Missile (IRBM).
In July 2017, Pyongyang successfully tested its first intercontinental ballistic missile (ICBM), the Hwasong-14, which has a range of 10,000 km. Later, the second ICBM, Hwasong-15 was, tested that has a range of 13,000 km.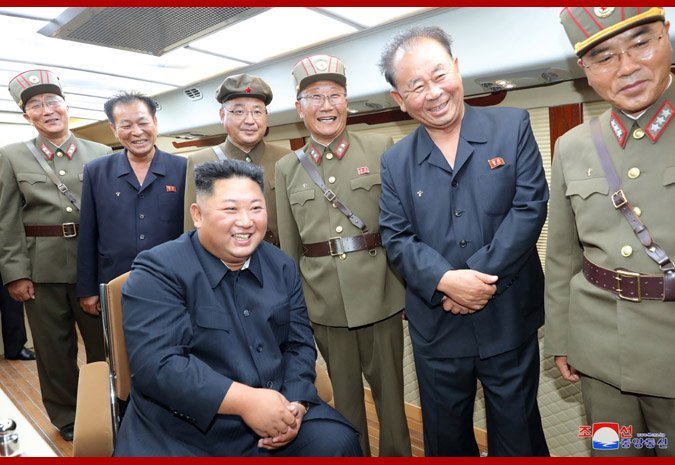 The massive range allows these missiles to reach most of Europe and almost half of the US mainland. Both Hwasong-14 and 15 are based on two-stage, liquid-fueled technology and have payloads ranging from 600 kilograms to 1,000 kilograms respectively.
In 2017, the country also tested its first thermonuclear weapon, a device with explosive energy equal to six to twelve times the bomb dropped on Hiroshima in 1945, as reported by BBC.
Indian State-Run HAL Beats Rafael, Hyundai In The World's Top Defense Firm Rankings
The 'Most Powerful' Missile
In 2020 October, on an occasion to mark the 75th anniversary of North Korea's ruling Workers' Party, the country revealed one of the largest ballistic missiles in the world.
The new "monster" ICBM, called Hwasong-16 by some experts, reportedly required an 11-axle transporter erector launcher (TEL), making it longer than its predecessors.
The new ICBM can reportedly launch multiple warheads on a single missile or appears to be capable of multiple reentry vehicles (MRVs) or a single large reentry vehicle.
Experts suggest that the multiple-warhead element makes the missile one of the deadliest weapons in the world since missile defense systems will have to launch multiple interceptors simultaneously for each incoming warhead.
In January 2021, North Korea unveiled another weapon, what the state media described as "the world's most powerful weapon".
US Speeds Up Development Of 'Defense Shield' That Can Thwart Hypersonic Threats From Russia & China
Less than a week before US President Joe Biden's inauguration, Kim Jong-un publicly displayed a new submarine-launched ballistic missile (SLBM), presumed to be a part of its Pukguksong-series. Kim vowed to expand the country's nuclear and missile program to counter what he described as "US hostility".
Ankit Panda, a senior fellow in the Nuclear Policy Program at the Carnegie Endowment for International Peace, noted there are at least 10 unique launchers for ICBMs that have been seen in the country. While six are based on modified logging trucks imported from China, the remaining four appear to be indigenous ones.
How Powerful Are The New ICBMs?
According to National Interest, the colossal size of the new ICBM might become counterproductive. The size would require a similarly large TEL, meaning it can't travel very far and only has a small number of available travel paths, making its movements more predictable.
In Panda's view, "the lack of robust North Korean flight-testing and the lack of any non-lofted flight-testing for its RVs lower the probability that all of Pyongyang's available ICBMs would perform as desired".
Leaked Images Of 'Russian F-35' Stealth Fighter Jet Take Social Media By Storm: Watch
However, he cautioned that the risk of successful nuclear delivery by North Korea remains. Since all ICBMs till now depend on liquid-fuelled technology, Kim has called for the development of more responsive solid propellant-based ICBMs and more advanced warheads.
North Korea displayed what appeared to be a new submarine-launched ballistic missile (SLBM) at a parade aired on the North's state-television. When the black missiles appeared, the narration said; "the world's most powerful weapon, submarine-launch ballistic missiles". pic.twitter.com/RvD3mWYwtU

— RTÉ News (@rtenews) January 15, 2021
Solid-fuelled missiles can be deployed at a moment's notice and make more responsive nuclear strike weapons.
North Korea has now expanded to "tactical weapons" as the country claimed test-firing a "new-type tactical guided projectile" in March 2021. The new missile is able to carry a payload of 2.5 tons, making it capable of carrying a nuclear warhead.
This suggests that North Korea is looking to further expand its nuclear arsenal, threatening neighboring South Korea and Japan, and the arch-rival US.