An Indian Air Force (IAF) contingent arrived in Malaysia to participate in a four-day bilateral exercise, 'Udarashakti' with the Royal Malaysian Air Force (RMAF).
---
The IAF is participating in the air exercise with Su-30 MKI and C-17 aircraft, while the RMAF will be flying its Su 30 MKM aircraft, as per the press release by the Indian Ministry of Defense (MoD) issued on August 12.
The Indian contingent departed from one of its air bases directly for the RMAF base of Kuantan, where the exercise is taking place. The Su-30s flew non-stop from India to Malaysia, receiving fuel mid-air from the IL-78 aircraft.
#ExUdarashakti: Glimpses of #IAF Su-30 MKI aircraft receiving fuel from IL-78 MKI air-to-air refuelling aircraft. The Su-30s flew non-stop from India to Malaysia while inducting for the air excercise. #BuddiesInTheAir pic.twitter.com/EjkRk4x1Rc

— Indian Air Force (@IAF_MCC) August 13, 2022
The four days of exercise will involve various aerial combat drills between the Air Forces of two countries and allow IAF contingent members to share and learn best practices with some of the best professionals from RMAF while also discussing mutual combat capabilities.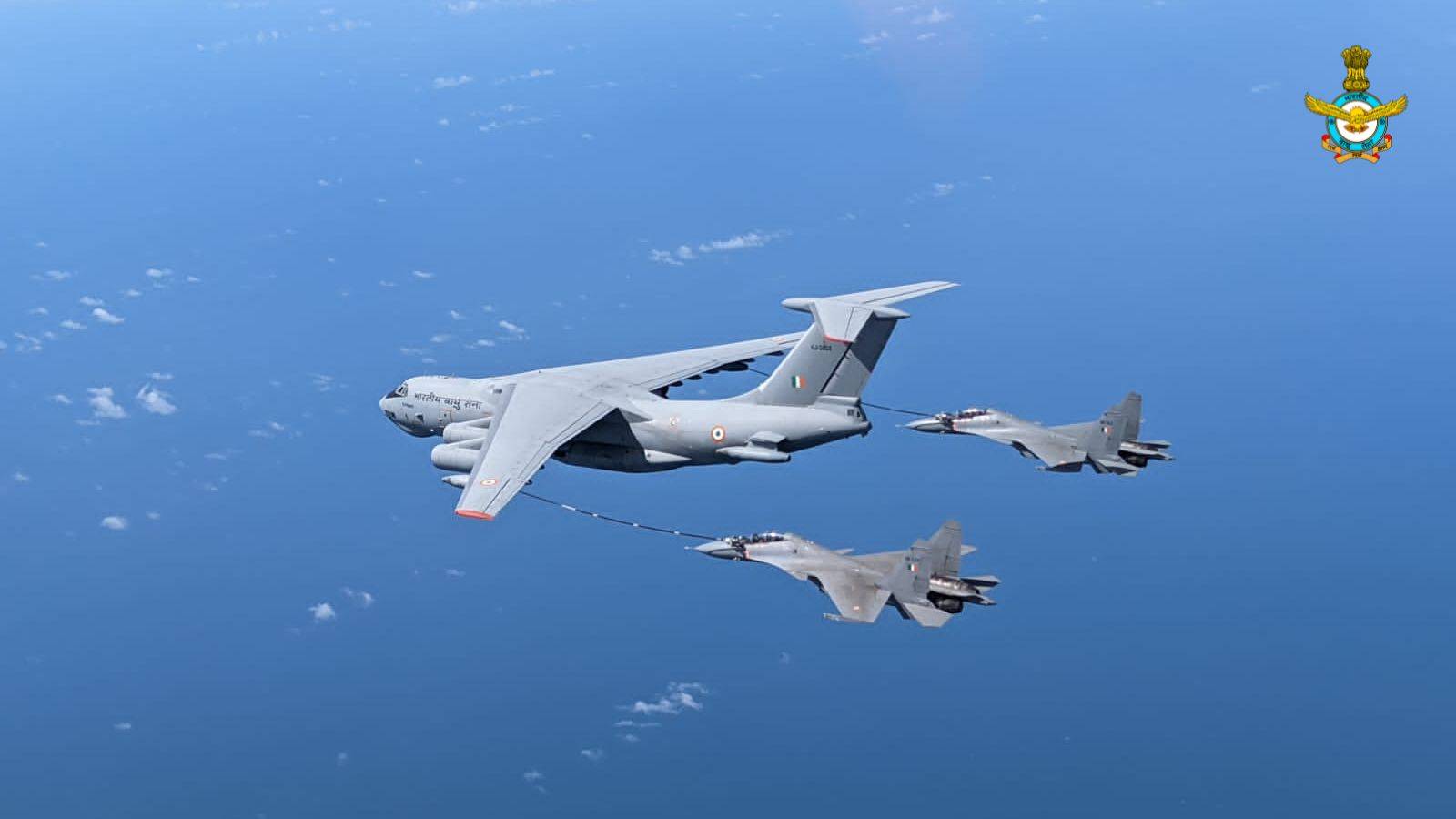 "Ex Udarashakti will fortify the long-standing bond of friendship and enhance the avenues of defense cooperation between the two Air Forces, thereby augmenting security in the region," said the IAF.
The exercise marks the latest instance of India's increasing defense and security cooperation with South East Asian countries to challenge the hegemonic ambitions of China in the Indo-Pacific region.
India, Malaysia Have Disputes With China
India has a border dispute with China, and for the past three years, both countries have been engaged in a border standoff along the Line of Actual Control (LAC) – the de facto border between India and China.
According to the claims made by the Indian government, as of 2020, China occupies about 38000 sq. kilometers of Indian territory in the Aksai China region. Apart from that, Beijing also claims the Indian state of Arunachal Pradesh and the union territory of Ladakh.
The two countries had a violent clash between their border troops in the Galwan valley in eastern Ladakh in 2020, which resulted in the death of 20 Indian soldiers. China only confirmed the loss of four of its soldiers.
At the same time, the Chinese People's Liberation Army (PLA) Navy is making increasing forays into the Indian Ocean Region (IOR), which India considers its backyard and under its sphere of influence.
While in the case of Malaysia, China claims the whole of the South China Sea as its territory, which includes the 200 nautical miles (370.4 kilometers) Exclusive Economic Zone (EEZ) of Malaysia.
The waters in this region have an estimated 11 billion barrels of untapped oil and 190 trillion cubic feet of natural gas, with various other countries like Indonesia, the Philippines, Brunei, Vietnam, and Taiwan laying competing claims since the 1970s.
In 2020, Malaysia and China were locked in a month-long standoff in the waters off the Malaysian state of Sarawak, where the country's national oil company, Petronas, was conducting exploration activities during which China also dispatched a survey ship to the area.
Also, in June last year, 16 PLA Air Force (PLAAF) aircraft flew over waters within 60 nautical miles (110km) of Sarawak, in response to which the RMAF scrambled fighter jets from its Labuan Air Base.
Similarly, in recent months China has been violating the Indian airspace as well, with PLAAF fighter aircraft conducting several sorties over the Eastern Ladakh region, prompting the IAF to scramble its Mirage 2000 and MiG-29s from its advance bases near the Ladakh region.
In August, a special round of military talks was held between India and China at the Chushul-Moldo border meeting point in Eastern Ladakh to discuss these airspace violations, during which the Indian military delegation, which also included an Air Commodore from IAF's operations, asked the Chinese side to avoid such provocative behavior.
Therefore, the latest military exercise between the IAF and RMAF cannot come at a better time when both India and Malaysia are engaged in territorial disputes with China.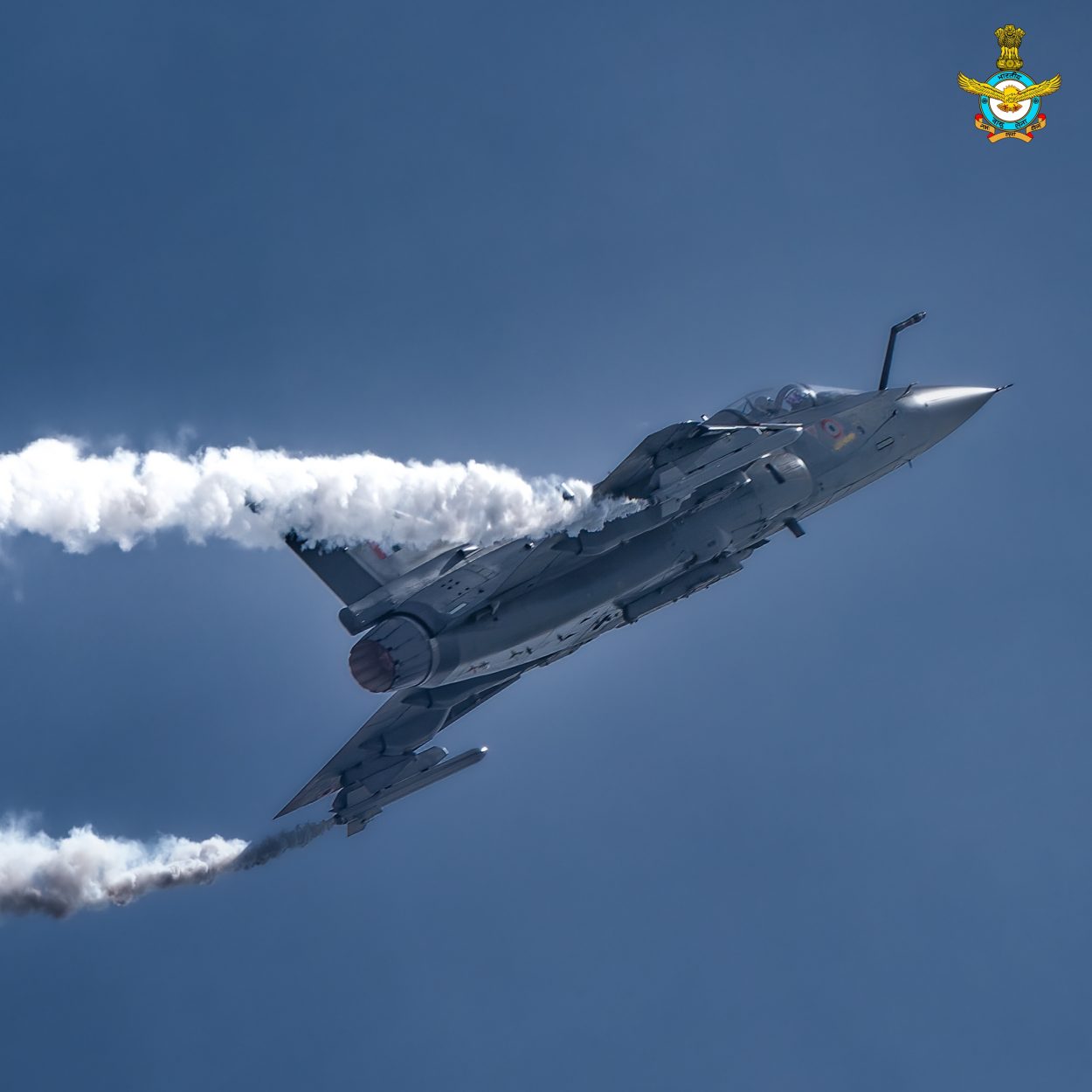 India's Tejas For Malaysia?
Besides military exercises, India has also offered Malaysia its Light Combat Aircraft (LCA) Tejas Mk1A made by Hindustan Aeronautics Limited (HAL).
The Tejas LCA is competing with the Korean-made FA-50 and Turkish-made Hurjet fighter jet for the contract of 36 light fighter aircraft for the Royal Malaysian Air Force (RMAF).
As reported recently by EurAsian Times, LCA-Tejas is said to have emerged as a top choice of the Malaysian government because of the package deal offered by India to set up a maintenance, repair, and overhaul (MRO) facility in Malaysia for its fleet of Russian-made Sukhoi Su-30 fighter jets.
HAL Tejas is said to have an advantage because of its open architecture computer systems that can incorporate both Russian and Western armaments, as India and Malaysia share a common military strategy of using both Russian and NATO weapons systems.
Latest reports suggest a large delegation from Malaysia, led by one of the country's top officials, is expected to visit India in September to finalize the deal.
China Is Watching
In addition to the Udarashakti exercise, India and Malaysia will also be participating in a multilateral air combat exercise, 'Pitch Black,' hosted by the Royal Australian Air Force (RAAF). The exercise is scheduled to begin on August 19 and conclude on September 8.
Seventeen countries are participating in this year's edition of Pitch Black, including Singapore, the Philippines, Thailand, Japan, Indonesia, and South Korea. The exercise will involve 100 aircraft engaging in Defensive Counter Air (DCA) and Offensive Counter Air (OCA) combat drills.
Also, while India is making forays in Southeast Asia, China is not sitting idly by. China's PLAAF is participating in a 10-day bilateral military exercise, 'Falcon Strike 2022', hosted by the Royal Thai Air Force (RTAF).
The Chinese side is expected to include six J-10C/S fighter jets, a JH-7AI fighter-bomber, and a Shaanxi KJ-500 airborne early warning and control aircraft. At the same time, Thailand will deploy five Gripen aircraft, three Alphajet attack aircraft, and a SAAB 340 AEW early warning and control aircraft.