The Fuerza Aérea Argentina (FAA) or Argentina's air force has been aggressively on a hunt for advanced fighter jets. Where does India's indigenous HAL Tejas aircraft stand after there were reports that the country had opted for Chinese/Pakistani JF-17?
---
Argentina's Ailing Jet Fleet
The Fuerza Aérea Argentina (FAA) or Argentina's air force has an aging fleet comprising French-designed Mirage III and V fighter aircraft along with the US-built A-4 Skyhawk subsonic jets. The Mirage fighters were phased out in 2015. This left the South American country's air force in a very vulnerable position.
Argentina had recently set aside a budget worth $664 million to procure warplanes to enhance its airpower. However, procuring these fighters doesn't seem to be an easy task.
Ever since the 1982 Falklands War, Britain has maintained an arms embargo on Argentina. It has been blocking exports of aircraft to Buenos Aires by placing sanctions on parts of aircraft built by the UK.
Instances of this include London putting pressure on Spain to scrap a deal to supply surplus Mirage F1M fighters to Argentina. A contract for Israeli Kfir jets is also believed to have fallen through owing to Britain's pressure along with Washington having control of the aircraft's J79 engine production.
The UK not only effectively vetoed the export of Brazilian-license-built Swedish JAS Gripen and the South Korean KAI FA-50 Fighting Eagle to Argentina but also splashed cold water on the country's attempt to procure five French Dassault Super Etendard Modernise jets.
The latter was rebuffed because the UK decided to levy an arms embargo over the Martin Baker-manufactured MK6 ejection seat used in the fighter jet. This resulted in the cancellation of the potential deal.
The considerably hefty number of canceled deals has left Argentina in an extremely precarious position. The nation's neighbors – Chile and Brazil – are far better equipped, qualitatively and quantitatively, with fighter planes. The Brazilian Air Force is also expecting to receive 36 Saab Gripen E fighters. This Swedish-designed jet will be assembled, in part, in Brazil itself.
The JF-17 Fiasco
Multiple affronts by London and its western allies pushed Argentina to turn towards China. To bolster its airpower, Argentina looked towards the JF-17 Thunder, a multi-role combat aircraft that is jointly developed by China's Chengdu Aircraft Corporation (CAC) and  Pakistan Aeronautical Complex (PAC).
The aircraft became wrapped in controversy when it made headlines due to Pakistan Strategic Forum (PSF), an Islamabad-based think tank, stating, "the Government of the Argentine Republic has officially included funding for the purchase of 12 PAC JF-17 A Block III fighters in a draft budget for 2022 presented to Argentina's Parliament."
The Argentinian officials denied these and other related rumors. In the statement, the Ministry of Defense said – We have requested a credit up to USD 664 million for the 2022 budget for the acquisition of multipurpose fighter aircraft, for the surveillance and control of the air space. Likewise, this ministry clarifies that it has not selected any supersonic aircraft of any origin and is in the technical-economic and financial evaluation stage of five alternatives.
Last week, in an interview given to Infodefensa, a Spanish language website covering South American military news, Brigadier Xavier Julian Isaac, the chief of the Argentine Air Force said that the service, having received offers for new fighters from both Russia and China, was awaiting proposals from the US and India as well.
Explaining the primary needs of the FAA, Isaac said, "The needs, honestly, are multiple. I like to make it clear that the FAA's primary mission is the surveillance and control of airspace, which is effectively controlled by fighter jets.
"We have several offers, there is the Chinese JF-17, the Russian MIG-35 and MIG-29. While we do not have any specific offer from the United States, we do know that they are preparing one. We also had a rapprochement with India, which is wanting to offer us the Tejas but we are just in the first talks."
According to Isaac, the Argentine Air Force wants to receive all offers for a new aircraft by the end of this year and will decide on a platform and financing for it by the "first quarter of next year".
Earlier, FE reported that India's Tejas could be an attractive option for the FAA which is looking for multi-purpose jets for the surveillance and control of its airspace.
If Tejas is preferred by FAA, it will help in promoting ties between the two countries and could be a bridge to reinforce ties with the West that India has and with Russia too," Professor Juan Battaleme told FE Online.
Chances for India's Tejas
India has been intensively focusing on boosting its domestic aerospace industry. Tejas is a central element in the country's movement to create an 'Aatmanirbhar Bharat' (self-reliant India).
R Madhavan, Chairman and Managing Director of Hindustan Aeronautics Limited, had announced earlier this year that the delivery of the Tejas Light Combat Aircraft (LCA) for the Indian Air Force will commence from March 2024.
Madhavan had said that several countries had shown interest in the procurement of Tejas jet. The LCA makes for a great choice for nations looking for a budget fighter aircraft. Its Mark-1A variant will be equipped with an active electronically scanned array (AESA) radar, beyond visual range (BVR) missile, electronic warfare suite, and an air-to-air refueling system.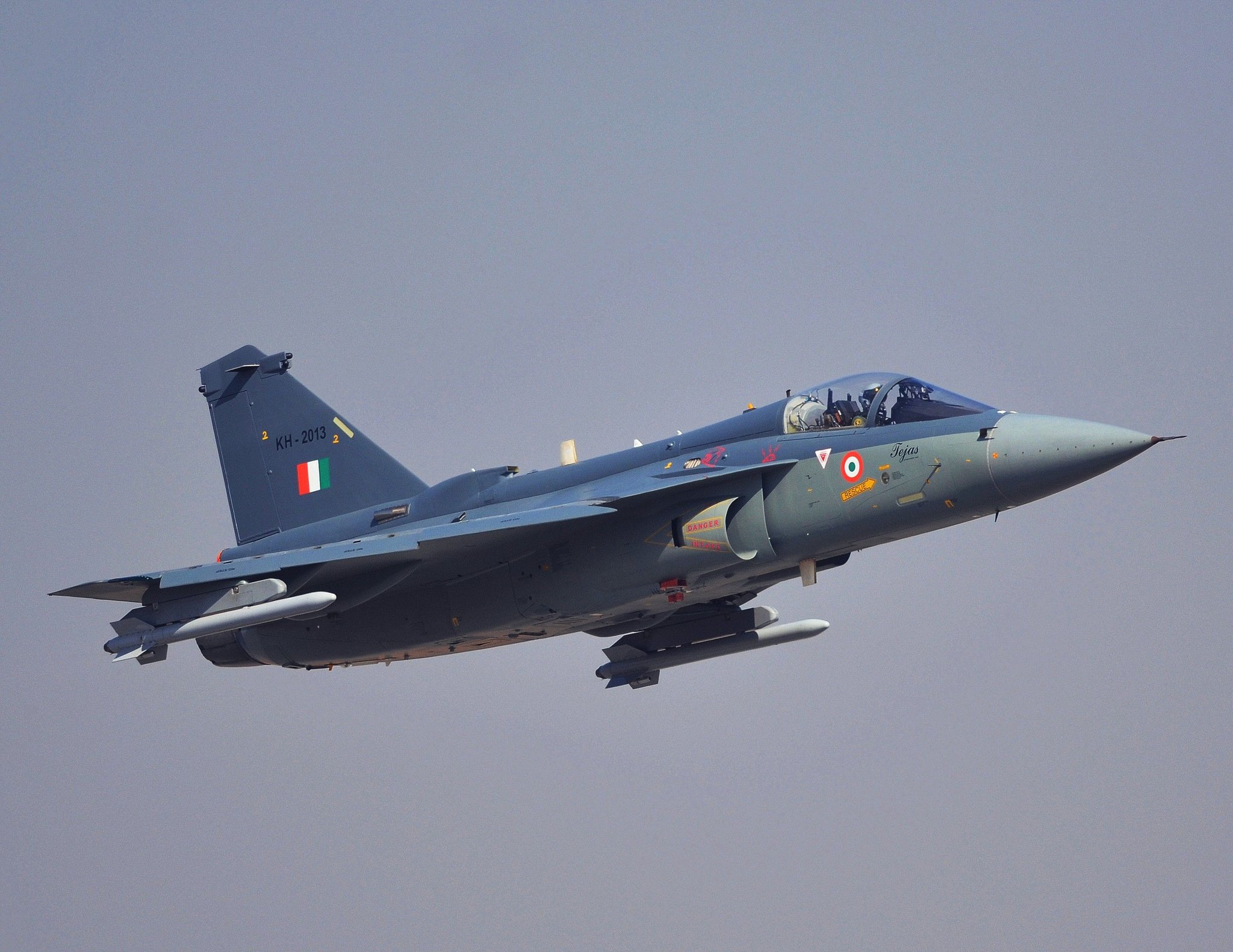 The aircraft was already pitched to the Royal Malaysian Air Force (RMAF). Since the Argentine Air Force is looking for multi-purpose fighters that it plans to employ in surveillance and airspace control roles, India's indigenous Light Combat Aircraft (LCA) Tejas could be a desirable option.
However, the LCA's first opportunity to be exported might also be blocked by Britain. This is because Tejas also employs a Martin-Baker ejection seat. The seat is called the MK16 IN16 GS Tejas.
In addition, the aircraft features other British-supplied equipment, notably its air-to-air refueling probe and quartz radome. These are both supplied by UK-based firm Cobham.
Theoretically, aircraft manufacturers have the liberty to select and install new ejection seats on a jet of their making. However, this process that involves testing and validating the aircraft and equipment at different heights and under various flight conditions is not only time-consuming but also adds to the cost.
This condition doesn't bode well for Argentina, which has a comparatively tight budget. Whether the Tejas can emerge victorious in light of this challenge besides competition from Chinese, Russian and American aircraft is to be seen.