Air India Sale is going to finally commence this year. The Indian National Carrier – Air India is on sale and struggling to find buyers. The Indian government has decided to sell major shares of the national airlines operating in the deficit.Will the Modi Government be able to pull off one of the biggest and most prestigious sale in the Indian History?
Interesting Facts About Air India
Air India started as 'Tata Airlines' and after Independence in 1947, the Indian Government bought 49% of its share.
Air India's first international flight was for London on June 8, 1948.
Air India has so far made the most of the safest air-lift. In 1990, when Iraq invaded Kuwait, then Air India within 2 months safely transported more than 1 million Indians.
Air India – Under a Debt of $8B
This is the first time in the past few decades that the Indian government has accepted the disinvestment of such a valuable asset. Air India presently is in a debt of about whopping $8B. Obviously, this massive amount of $8B of debt will go into the buyer's account.
If Air India is privatized then those claims will be stamped in which PM Modi is manifested as an 'economic reformist' leader. Even though this is not such an easy step, as these attempts were made earlier also, but could not be executed. There are threats emanating from unions across the country that if Air India is privatized then the Modi Government should they ready to face national wide protests.
Read Indian News: Has Indian PM Narendra Modi Failed the Nation?
Air India was once the only and a premier national carrier of the country, however, things changed after the entry of private airlines. Due to poor service, frequent cancellation of flights, delayed timings, maintenance issues, lethargic and unfriendly staff, the image of Air India took a severe pounding.
Since 2007, Air India has been a loss-making entity, despite the fact that aviation sector in India is growing at an astonishing rate of 20% per year. Experts believe that the aviation industry is a great platform to earn profits, especially in the ever-growing Indian market.
Sale of Air India
According to the Government of India, Air India will offer these four for sale:
76% share of the airline's major carrier – Air India, its low-cost arm Air India Express and subsidiary AISAT (Air India Limited & Singapore Airport Terminal Services)
Alliance Air- Its Regional Branch
Air India Transport Services
Air India Engineering Services Limited
Who Will Buy Air India?
Indigo has shown great interest in buying Air India, but it is also very circumspect. According to IndiGo's co-founder Rahul Bhatia, "We want a deal where we grow and also earn profits. We do not want to any deal to just increase our services."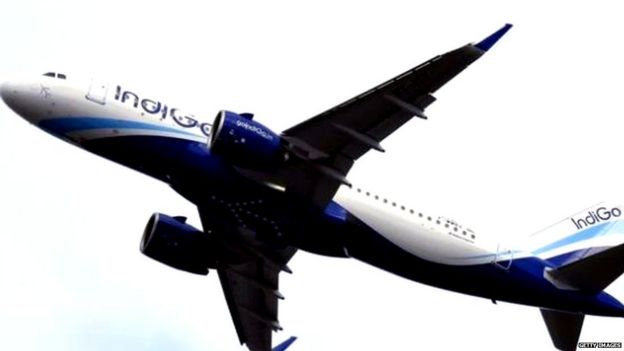 Singapore Airlines has kept their options open for bidding for Air India. Indian Jet Airways has also shown interest in this deal with an international partner. As per media reports, Air France and Delta might also participate in the auction of Air India. Earlier Qatar Airways was also incorporated in the list of potential buyers but later declined any such probability.
Asian News at EurAsian Times: F-35 India Deal: Is India Acquiring F-35 Lightning II Fighter Aircraft from the US?
According to Indian government rules, a foreign air carrier can have a maximum of 49% share in the Indian airlines. Hence, international airlines like Singapore, Qatar Airways etc will not be able to buy more than 49% of the stakes in Air India. To join the auction of Air India, organizations will have to submit their proposals by 14th May 2018 and shortlist organizations will be notified by 28th May 2018.