Air India Sale: Who will Buy Debt Ridden, the Indian National Carrier – Air India?
Air India Sale is going to finally commence this year. The Indian National Carrier – Air India is on sale and struggling to find buyers. The Indian government has decided to sell major shares of the national airlines operating in the deficit.Will the Modi Government be able to pull off one of the biggest and most prestigious sale in the Indian History?
Interesting Facts About Air India
Air India started as 'Tata Airlines' and after Independence in 1947, the Indian Government bought 49% of its share.
Air India's first international flight was for London on June 8, 1948.
Air India has so far made the most of the safest air-lift. In 1990, when Iraq invaded Kuwait, then Air India within 2 months safely transported more than 1 million Indians.
Air India – Under a Debt of $8B
This is the first time in the past few decades that the Indian government has accepted the disinvestment of such a valuable asset. Air India presently is in a debt of about whopping $8B. Obviously, this massive amount of $8B of debt will go into the buyer's account.
If Air India is privatized then those claims will be stamped in which PM Modi is manifested as an 'economic reformist' leader. Even though this is not such an easy step, as these attempts were made earlier also, but could not be executed. There are threats emanating from unions across the country that if Air India is privatized then the Modi Government should they ready to face national wide protests.
Read Indian News: Has Indian PM Narendra Modi Failed the Nation?
Air India was once the only and a premier national carrier of the country, however, things changed after the entry of private airlines. Due to poor service, frequent cancellation of flights, delayed timings, maintenance issues, lethargic and unfriendly staff, the image of Air India took a severe pounding.
Since 2007, Air India has been a loss-making entity, despite the fact that aviation sector in India is growing at an astonishing rate of 20% per year. Experts believe that the aviation industry is a great platform to earn profits, especially in the ever-growing Indian market.
Sale of Air India
According to the Government of India, Air India will offer these four for sale:
76% share of the airline's major carrier – Air India, its low-cost arm Air India Express and subsidiary AISAT (Air India Limited & Singapore Airport Terminal Services)
Alliance Air- Its Regional Branch
Air India Transport Services
Air India Engineering Services Limited
Who Will Buy Air India?
Indigo has shown great interest in buying Air India, but it is also very circumspect. According to IndiGo's co-founder Rahul Bhatia, "We want a deal where we grow and also earn profits. We do not want to any deal to just increase our services."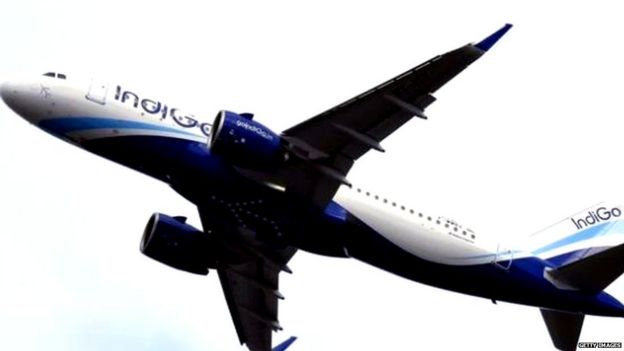 Singapore Airlines has kept their options open for bidding for Air India. Indian Jet Airways has also shown interest in this deal with an international partner. As per media reports, Air France and Delta might also participate in the auction of Air India. Earlier Qatar Airways was also incorporated in the list of potential buyers but later declined any such probability.
Asian News at EurAsian Times: F-35 India Deal: Is India Acquiring F-35 Lightning II Fighter Aircraft from the US?
According to Indian government rules, a foreign air carrier can have a maximum of 49% share in the Indian airlines. Hence, international airlines like Singapore, Qatar Airways etc will not be able to buy more than 49% of the stakes in Air India. To join the auction of Air India, organizations will have to submit their proposals by 14th May 2018 and shortlist organizations will be notified by 28th May 2018.
India refuses to review RCEP decision over China's border hostility – Reports
Last year, India backed out of the RCEP agreement citing its negative effects on "farmers, MSMEs and dairy sector". "The present form of the RCEP Agreement does not fully reflect the basic spirit and the agreed guiding principles of RCEP.
India is firm on the decision to not become a member of the RCEP (Regional Comprehensive Economic Partnership). The Modi government is reportedly "not reviewing" its decision on RCEP due to the presence of China as a member.
According to the sources, India has decided it won't join any trade agreement including RCEP where China is a member as matters have turned worse for India, especially after the border stand-off with China.
Last year, India backed out of the RCEP agreement citing its negative effects on "farmers, MSMEs and dairy sector". "The present form of the RCEP Agreement does not fully reflect the basic spirit and the agreed guiding principles of RCEP.
It also does not address satisfactorily India's outstanding issues and concerns. In such a situation, it is not possible for India to join the RCEP Agreement," PM Modi had stated at RCEP summit in Bangkok. The summit included China, Japan, Australia, New Zealand, South Korea, and the 10-nation ASEAN grouping.
"There is no question to join the pact now that the prime minister has given a clarion call to a self-reliant or 'atmanirbhar' (self-reliant) India," said an official who refused to be identified. The comments came after Thailand said all member countries have decided to sign the trade pact by the end of 2020 without India, and the deal may come into force by the middle of next year.
According to Chinese state mouthpiece, Global Times (GT), this is a method of venting of irrational emotions after a recent deadly border conflict in the Galwan Valley.
"India's years of hesitation toward the RCEP are essentially due to the country's weak manufacturing sector," it said. "After the deadly border conflict in June, India's diplomacy has entered an irrational state of anger.
It is expanding its emotional approach to many other aspects of relations. Using border tensions with China as an excuse for its latest RCEP rejection is just another example. If India continues this irrational approach, it would not only harm regional interests but would not benefit India's own long-term interests," it added.
It further criticised the Indian media for calling RCEP as "Chinese-dominated" and "Chinese-backed" trade deal.
Despite China's belligerence, no other country has shown any hesitation for signing the RCEP agreement. "For countries such as Australia, South Korea, Japan and New Zealand it will be difficult to have inner coherence between geopolitics and trade," said Rajiv Bhatia, a veteran diplomat.
Vietnam, which is now the ASEAN chair has said that it will continue to urge India to join the RCEP "whenever it feels comfortable".
Amid soaring tensions in the South China Sea when the Chinese ship attacked and sank a Vietnamese boat near the Paracel Islands, it is still going to go ahead with the RCEP deal. Similarly, Australia, which has blamed China for the origins of Covid-19 and its growing military aggression, also seems clear about joining the RCEP.
China's advice to India is that while facing a "more powerful neighbour", it is imperative for India to properly assess its situation and rationally reduce its rivalry toward China to develop favourable economic and diplomatic strategies, rather than "irrationally heating up nationalism and blaming China when it encounters unsatisfactory situations".
Despite Chest Thumping, India Could Take Years To Reduce Economic Dependence On China – US Experts
Bilateral trade between India and China was estimated at $88 billion in the 2018-19 fiscal year, but India recorded a massive $53.5 billion deficit with China — the biggest trade deficit India has with any nation.
Anti-China sentiments in India are at an all-time high. Recently India banned 59 Chinese-owned apps, including TikTok, while Chinese firms are being obstructed from participating in highway and other major tenders and projects. 
Has China Really Withdrawn Soldiers From Galwan Valley – Chinese FM Responds
The Indian hotel industry group also issued a blanket ban on Chinese tourists. "In view of the nefarious activities of China, it has been decided that no Chinese will be accommodated in Delhi's hotels and guest houses from now onwards," the Delhi Hotel and Restaurant Owners Association said in a statement in late June.
Reports suggest that goods from China are being delayed at Indian ports, and the Indian government are planning to impose higher tariffs and rigorous quality controls on shipments.
"Trade frictions, even symbolic ones, are obviously bad for business," Pravin Krishna, professor of International Economics and Business at Johns Hopkins University, told DW. "As of now, it is not quite clear which goods are being held up at the ports and what the extent of the delay is.
The exact impact on businesses will clearly depend on their inventory positions and so on and this will vary quite widely across sectors and firms," he said. "I imagine most businesses can manage delays, but perhaps not complete blockades."
Bilateral trade between India and China was estimated at $88 billion in the 2018-19 fiscal year, but India recorded a massive $53.5 billion deficit with China — the biggest trade deficit India has with any nation.
China is also India's biggest source of imports and exports more than 3,000 products to India at very competitive prices. Moreover, India has become a major destination for Chinese investment with key Indian startups like Zomato, Paytm having received millions of dollars' worth of funding from China.
The total planned and current Chinese investments in India are estimated to be about $26 billion, according to the US think tank Brookings. Experts say – there is no easy pathway for India to reduce its current dependence on China and decoupling from China will be a slow, gradual process.
Observers believe that a trade conflict will likely be costly for both sides, especially given the timing of the current tensions. Both India and China have already been hit hard by the COVID-19 pandemic, which has created massive challenges for both the governments.
Their economies are undergoing a sharp devaluation. In India's case, the rigorous lockdown has resulted in severe economic losses and the International Monetary Fund (IMF) now expects India's GDP to shrink 4.5% this year.
To counter the economic collapse, Indian PM Narendra Modi launched "Atmanirbhar Bharat," a campaign for a self-reliant India that aids businesses to make products in the country instead of relying on imports. This is in addition to the "Make in India" initiative.
Sumit Ganguly, professor of Political Science at the Indiana University Bloomington told DW – "Frankly, I think it amounts to foolish, anachronistic and pointless sloganeering," adding that this is a "populist cry" and "will amount to little or nothing." "The initial emphasis on self-reliance was coupled with rampant protectionism and had terrible consequences for Indian industry not to mention the hapless consumer," he argued.
After India gained independence, import substitution industrialization, a policy centring on displacing imported goods with domestically produced ones, was the guiding principle of economic experts in the country.
Successive Indian governments from 1947 to 1991 followed this inward-looking model of economic development, but it chained private organizations and eventually proved disastrous in turning India into an industrial and economic power.
As a balance of payments crisis in 1991 pushed New Delhi on the verge of bankruptcy and the Indian government was compelled to introduce significant reforms and liberalize the economy.
If 'self-reliance' is merely an appeal to organizations to become more resourceful — that is fine," Krishna said. On the other hand, if it is an appeal for import substitution, I would be worried: India's experience with this in the past has been calamitous.
"Regarding the dispute with China, I sincerely hope it is not used as a pretext for a generalized return to protectionism."
Via: DW May Not Reflect The Views Of The EurAsian Times
After India, US Looking To Ban Chinese Mobile Apps Including TikTok
Earlier the Indian IT Ministry labelled the Chinese mobile apps as ''prejudicial to the sovereignty of India, defence of India, the security and state of public order.''
The US is now looking at options to ban Chinese mobile applications (apps). The decision comes a week after India banned 59 Chinese apps in retaliation to the violent clashes between Indian and  PLA troops in Galway Valley, Ladakh.
Chinese PLA Troops Withdraw From Galwan Valley – This Is How China Responds To Indian Claims
In an interview with Fox News, Secretary of State Mike Pompeo said that the United States is 'certainly looking' to ban Chinese social media apps, including Tiktok. "I don't want to get out in front of the President (Donald Trump), but it's something we're looking at," Pompeo said.
The US has expressed concern ver TikTok's handling of user data, saying they were worried about Chinese laws requiring domestic companies "to support and cooperate with intelligence work controlled by the Chinese Communist Party."
Russia Pressurized China To Release Indian Soldiers, End Border Conflict With India
Similar views were shared by the Indian Ministry of Information and Technology when it banned 59 Chinese apps including Tiktok, Wechat, Shareit, UC Browser etc last week.
As reported by EurAsian Times, the IT Ministry labelled the Chinese apps as ''prejudicial to the sovereignty of India, defence of India, the security and state of public order.''
Galwan Valley Clash: Top Indian General Decodes Why India Lost 20 Soldiers In India-China Border Conflict
While Beijing has expressed shock over India's decision to block Chinese application, the video-sharing application TikTok has sought to distance itself from its Chinese roots to appeal to a global audience and has emphasized its independence from China.
While rumours were rife in New Delhi about TikTok India challenging the ban in court, company officials announced last week that it had no such plans and it was committed to working with the government to address its concerns.
CPEC Project A 'Trillion-Dollar Blunder', Pakistan Calls It 'Outstanding Initiative'
On Monday, TikTok announced that it would withdraw from the Hong Kong market within a few days, a direct response to China's establishment of a sweeping new national security law for the semi-autonomous city.