Australia has approved the purchase of additional two P-8A Poseidon Maritime Patrol Aircraft (MPA) from the United States that is expected to bolster the surveillance and strike capabilities of the country.
The Royal Australian Air Force already operates 12 such aircraft, which are deemed essential for a country like Australia that is surrounded by ocean on all sides besides escalating confrontations with China.
The acquisition of the P-8s is part of the government's plan to invest $205 billion in expanding defense capabilities in the 2020s, said defense minister Lynda Reynolds. In addition to the P-8As, the government also approved the purchase of three MQ-4C Triton UAVs from Washington.
"Together, the Poseidon and the Triton will provide Australia with one of the most advanced maritime patrol and response capabilities in the world," said Reynolds.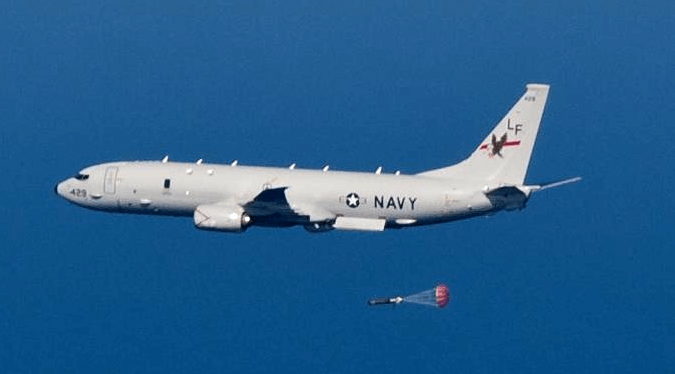 "The Poseidon is a proven capability that will conduct tasks including anti-submarine warfare, maritime and overland intelligence, surveillance and reconnaissance, and support to search and rescue missions. These additional aircraft will enhance Air Force's flexibility to support multiple operations and will play an important role in ensuring Australia's maritime region is secure for generations to come," she added.
Developed and produced by Boeing Defense, Space, and Security for the United States Navy, the P-8 Poseidon is meant to operate mainly in the anti-submarine warfare (ASW), anti-surface warfare (ASUW), and shipping interdiction roles.
The platform has been exported to a number of countries including the United Kingdom, Norway, New Zealand, South Korea, Australia and especially India, for which a new variant with extended capabilities was made, with the designation 'P-8I Neptune'.
This export variant included two additions not featured in the USN's P-8A, which are a Telephonics APS-143 OceanEye aft radar and a magnetic anomaly detector (MAD). It has been extensively used by the Indian Navy not only at sea, but with equal successes on the ground against the Chinese military in Doklam Standoff and currently in Ladakh, and against the Pakistani Army during February 2019 conflict.
This also prompted Washington to explore the ground surveillance potential of the platform, which kicked the idea of the P-8AGS (Airborne Ground Surveillance) variant of the aircraft.