Bangladesh's elite security force, the Rapid Action Battalion (RAB), has been a source of global embarrassment for the Sheikh Hasina government in recent years.
Raised by her predecessor, Khaleda Zia of the pro-Pakistan Bangladesh Nationalist Party (BNP) almost two decades ago, the anti-crime and anti-terrorism force soon metamorphosed into a trigger-happy squad linked to hundreds of kidnappings and extrajudicial killings.
So much so that the US, in December 2021, imposed sanctioned on the Rapid Action Battalion and seven of its serving and former top officials citing large-scale human rights violations. Now, the Hasina government is considering appointing a lawyer in the US to overturn the restrictions, BDNews24 reported.
The order was issued by the US Treasury Department under Global Magnitsky Sanctions program in connection with serious rights abuse, according to a report by The Daily Star, a Dhaka-based newspaper.
Bangladesh's Foreign Ministry told a parliamentary standing committee earlier this week that the country's embassy in Washington was working to that end. The panel had previously suggested hiring lobbyists, its chairman Muhammad Faruk Khan was quoted as saying.
According to BDNews, the ministry summoned the US ambassador in Dhaka, Earl Miller, for his comments on the sanctions. Bangladesh Foreign Minister AK Abdul Momen also wrote to US Secretary of State Antony Blinken, urging him to lift the curbs.
"NGOs have alleged that RAB and other Bangladeshi law enforcement are responsible for more than 600 disappearances since 2009, nearly 600 extrajudicial killings since 2018, and torture. Some reports suggest these incidents target opposition party members, journalists, and human rights activists," according to a press release by the US Treasury Department.
"Widespread allegations of serious human rights abuse in Bangladesh by RAB — as part of the Bangladesh government's war on drugs — threaten US national security interests by undermining the rule of law and respect for human rights and fundamental freedoms, and the economic prosperity of the people of Bangladesh," added the release issued on December 10, 2021.
Rapid Action Battalion & Its Gory Past
Rapid Action Battalion, which was formed to tackle the rising number of crimes, came to prominence for its crackdown on gangsters and petty criminals. It is purely an action unit under the Home Ministry as many of its personnel are sharp-shooters from the military, border guards as well as police.
In 2006, New York-based Human Rights Watch (HRW) came out with a scathing report, 'Judge, Jury and Executioner', detailing how RAB had been involved in torture and extrajudicial killings since its inception in 2004.
"Many of the deaths for which RAB is responsible resulted from summary executions. Others came after extreme physical abuse. RAB's torture methods include beatings with batons on the soles of the feet and other parts of the body, boring holes with electric drills, and applying electric shock," the HRW report had said.
"The government in power [Khaleda Zia government] until October 27, 2006, defended the killings by saying the victims-people it called 'wanted criminals' or 'top terrors' – died when they resisted arrest or when they were caught in the crossfire during an armed clash between RAB and a criminal group ('crossfire' killings).
But witnesses, family members, and journalists frequently reported that the victims died in RAB custody, either in the station or outside where an extrajudicial execution took place. The cases documented in this report support those claims," according to the rights group.
Why Rapid Action Battalion Was Not Disbanded
Sheikh Hasina's Awami League came to power in 2008, promising to bring an end to the practice of "encounter deaths" but refused to disband RAB. It is believed that the pro-India Hasina government needed a formidable force to crack down on jihadi terror elements that mushroomed during BNP's tenure.
Pakistani spy agency ISI had also developed a well-oiled network during that time aiding and abetting some terror groups.
In addition to that, a number of separatist rebel groups from India's Northeast were operating from Bangladesh when BNP was in power. And the Hasina government handed over many top leaders and functionaries to India, in what was seen as a major boost to the New Delhi-Dhaka ties.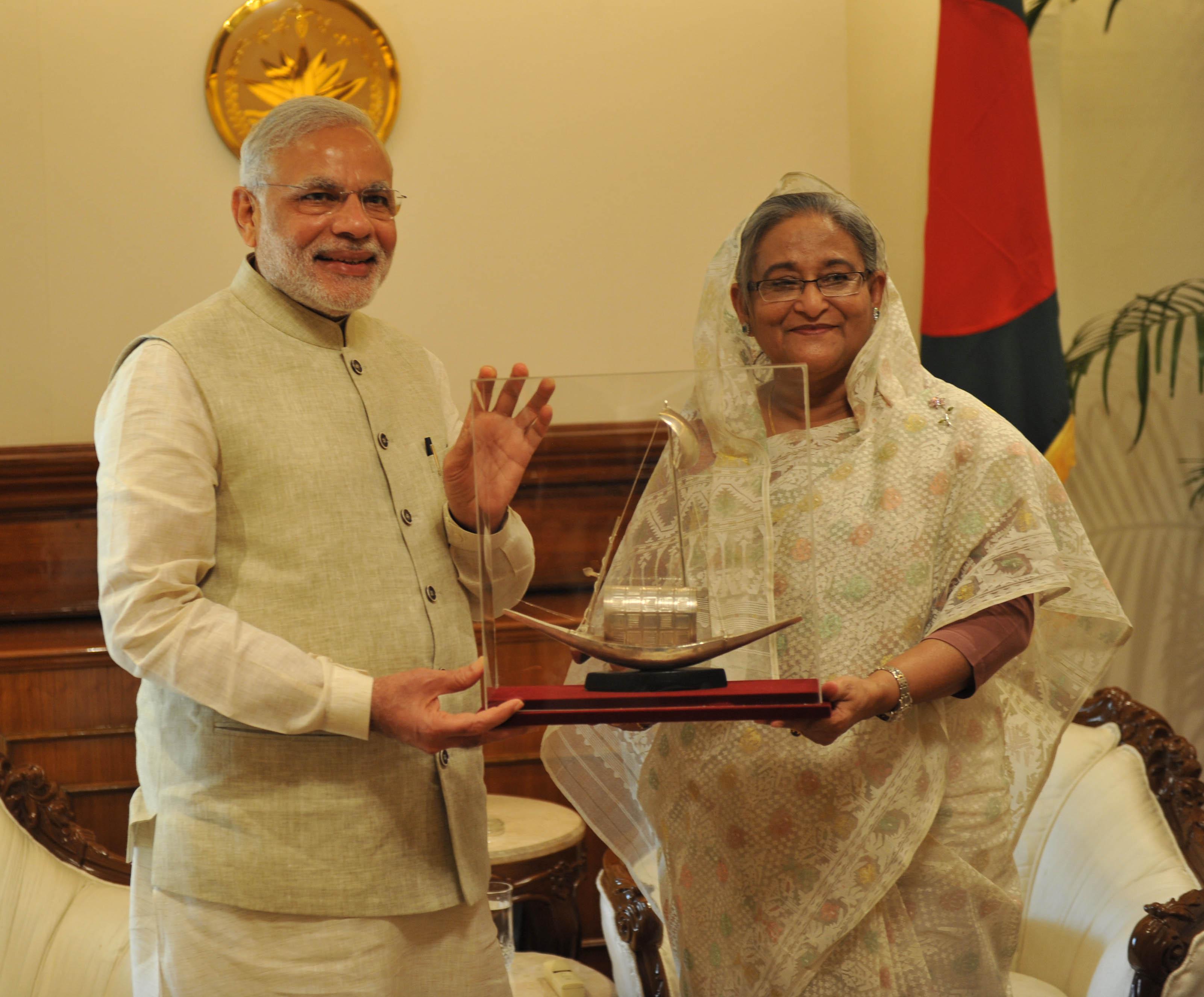 But the situation drastically changed within a couple of years. A month before the 2014 general elections, RAB allegedly picked up 18 people, mostly party workers from the opposition, Al Jazeera reported. It is alleged that the RAB was being used for political vendetta.
In another report published in 2017, HRW noted that since 2009, "Bangladesh law enforcement agencies have since disappeared over 320 people, including suspected criminals, militants, and, more recently, opposition members. Of these, 50 were later killed, and dozens remain disappeared. The rest were either released or formally produced in court as recent arrests."
"Such disappearances continue, but many of the targets are now political opponents. In 2016, human rights organizations and the media documented over 90 people disappeared, of which 21 were killed. Nine remain disappeared at time of writing," it said.
Under pressure from the international community, Dhaka did admit that such incidents had taken place, but claimed their numbers had been brought down to "a very low level".
In March 2017, Law Minister Anisul Huq told the UN Human Rights Committee that Bangladeshi law did not recognize enforced disappearances, but "kidnapping or abductions" in the country's "criminal environment" had been successfully investigated, and that the government had a "zero-tolerance approach" toward law enforcement agencies committing crimes. "Nobody is above the law, nobody," he had said.
It is clear that Rapid Action Battalion's acts of omissions and commissions have dented the image of the Hasina government, which is otherwise known for its tough stand on terrorism and jihadist elements. It is yet to be seen how it deals with the US sanctions on RAB, a matter which the opposition might take advantage of ahead of the December 2023/January 2024 general elections.
Jayanta Kalita is the Editor of The EurAsian Times. A former Associate Editor at Hindustan Times, Jayanta has worked for ThePrint, The Times of India, Mail Today among other media outlets. He can be reached at 

[email protected]

 / 

[email protected]