The US Marine Corps recently participated in a joint military exercise alongside the UK Royal Marines. It was the latest edition of the 'Green Dagger' exercises, held by the USMC in the Mojave Desert from its base at Twentynine Palms, California.
Geo-Economics Of Energy: Why Russia Needs Long-Time Friend India's Help For Its LNG-Offensive
Green Dagger is a multinational wargame, which sees the participation of contingents from Canada, the Netherlands, and the United Arab Emirates. The exercises lasted for five days, from September-end to early October.
The latest edition of the Green Dagger was a lead-in to a larger military training event known as Marine Air-Ground Task Force (MAGTF) Warfighting Exercise 1-22, which was held later in October. The MAGTF involved the same US and foreign units as the Green Dagger exercise.
Media reports suggest that the British forces "dominated" the US during the exercises. However, these reports left out many important details about the events that took place during these drills.
Later, the US Marine Corps denied these claims, stating that their personnel "surrendered" to the Royal Marines and asked for a "reset" of their simulated losses to allow them to continue fighting.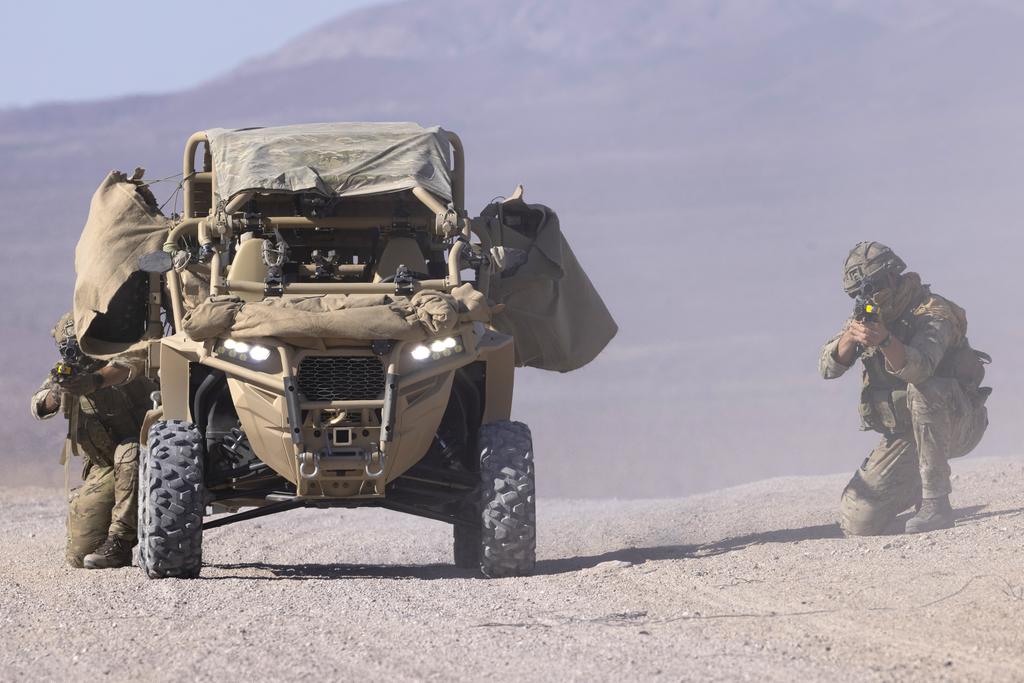 The US Marine Corps refuted these claims. "During this exercise, a US Marine Regiment augmented with subordinate units formed an adversary force to actively challenge and test a peer regiment of US Marines," the Marine Corps Air Ground Combat Center (MCAGCC) at Twentynine Palms told The War Zone in a statement.
"This training opportunity increased warfighting readiness and interoperability of the US Marine Corps with multinational forces."
Get humble and read it. https://t.co/zt2YJ5uD6E

— Travis Hord (@MAGTravF) November 2, 2021
It is important to note that the Royal Marines were a part of a larger force, also involving units from the US Marine Corps. It also included units from the Canadian, Dutch and Emirati troops.
According to reports, the British contingent operated directly alongside troops from the Marine Forces Special Operations Command (MARSOC) as well as the UAE's Presidential Guard, which is a specialized force based on the US Marine Corps, during the exercise.
"This training opportunity increased warfighting readiness and interoperability of the U.S. Marine Corps with multinational forces. Exercise scenarios are adjusted as needed to assist commanders in meeting training objectives", the statement from MCAGCC said. "Winners are never determined.
This exercise does not provide an opportunity to 'surrender', 'keep score', or 'reset'. The objective of the exercise is to heighten unit performance and increase readiness."
Tejas Mk-2 – India's New SuperFighter Is Now One Of Top 4 Light Combat Aircraft In The World Along With 'Idol' Saab Gripen
The Royal Marines as well as the Royal Navy also released triumphant statements regarding the exercises. They gave credit to allied and partner forces for their victories during the exercise. "Victorious! @RoyalMarines triumph in part of multinational team on Exercise Green Dagger 21", a post from 40 Commando, Royal Marines' official Twitter account said. 40 Commando was the core of the British force during the Green Dagger drill.
U.S. Marines are fortunate to train with allies and partners all over the world, every day – including our brothers and sisters in the @RoyalMarines. As fellow soldiers of the sea, we have a unique and proven bond shared by those who have earned the title "Marine". pic.twitter.com/4yCufoZceU

— U.S. Marines (@USMC) November 3, 2021
As soon as the British media reports started making rounds on the internet, members of the US military and veterans took to social media and spoke up about the various discrepancies in the way those reports were framed.
They also said that such joint exercises are intended for testing the capabilities of various units for conducting different missions as well as for identifying potential weak areas before they put those skills to test in real-world combat scenarios.
"The US and allied unit successfully isolated and destroyed the US pure force", George Hasseltine, CSO at investment company Xenon Partners and a Marine veteran, wrote on Twitter, based on what he learned from his contacts at the Twentynine Palms. "Seems a waste to stop so they regenerated and kept fighting over the scheduled days of the exercise", he said.
Victorious! 🏆@RoyalMarines triumph in part of multinational team on Exercise Green Dagger 21. The 5-day Multi-domain war-fighting exercise concluded with an epic close quarters finale in Mojave Desert.
🇬🇧🇨🇦🇳🇱🇦🇪🇺🇸#StrongerTogether @USMC pic.twitter.com/MW0xzw0TBt

— 40 Commando Royal Marines (@40commando) October 30, 2021
While decisions to reset or restructure an ongoing exercise can appear controversial as it can be perceived as an attempt to cover up for failures, there are no indications that the US Marines have not taken any valuable lessons from their recent experience.
"The exercise was conducted in a free-play environment designed to stress commanders, derive learning points and allow participants to improve their ability to conduct offensive and defensive operations, and adapt to changes on the battlefield", MCAGCC said in its statement.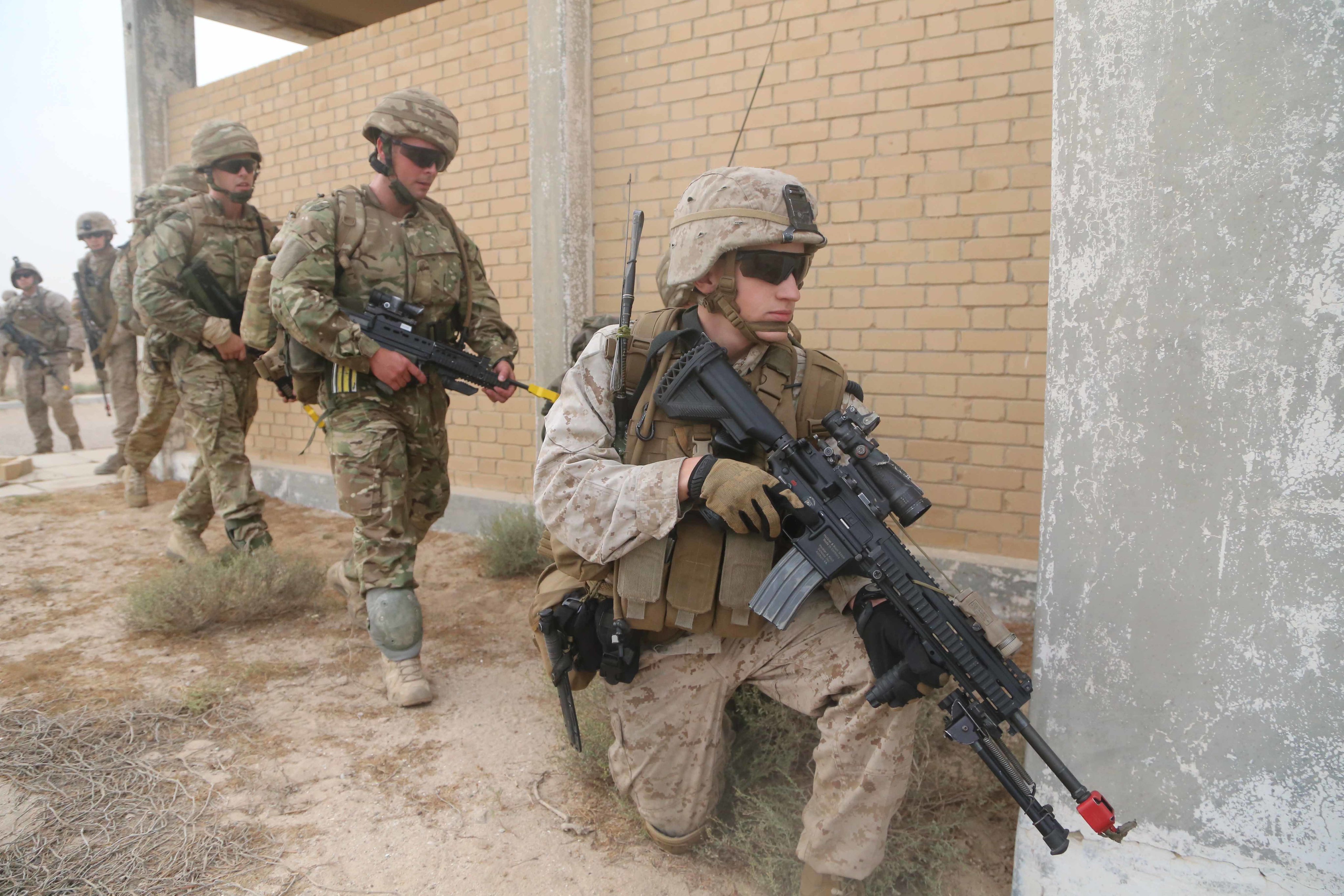 British Lt. Col. Andy Dow, head of 40 Commando, said in a statement, "Our success has proved the new commando force concept is more lethal and sophisticated than ever before and I am immensely proud of every member of the LRG and their vital contributions."
"Operating alongside our partners from the USA, Netherlands, Canada, and the UAE gives us a fantastic opportunity to test, integrate and continue to push our capabilities in new and innovative directions," he added.
The British officer further stated that "throughout this deployment, our focus has been on integrating game-changing capabilities from across the commando force to deliver disproportional effect in the face of a free-thinking peer adversary".