As history suggests, India lost out when the Sultan of Oman offered Gwadar as a gift to India but the new democratic nation declined the acceptance of the gift. Now, seven decades later, the port of Gwadar in Balochistan is now considered of immense strategic and economic importance. 
History of Gwadar
The city of Gwadar is a part of Balochistan which has seen rampant insurgency and has called for its independence in recent times. Kalat comprised almost the whole of Balochistan after the British left India and was an independent nation.
However, back in 1946, the Khan of Kalat was in discussion with India for its accession. According to a Sunday Guardian report, one of the representatives of Khan met the top Congress leadership, Abul Kalam Azad, the then Congress president.
Foreign Policy Centre, a Britain-based think tank, said that the then Indian leader Jawaharlal Nehru returned the accession papers signed by the Khan of Kalat in 1947.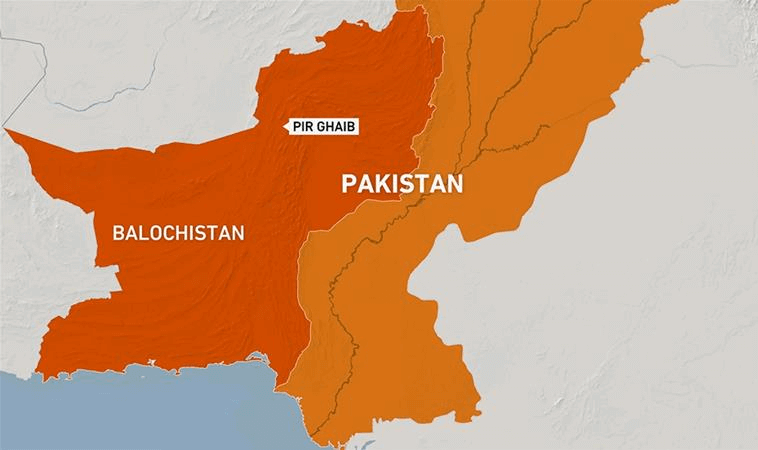 The media report further said that in a press conference on 27 March 1948, which was broadcasted on All India Radio (AIR), V.P. Menon, the top civil servant who served as the Secretary to the Government of India, announced that the Khan of Kalat "was pressing India to accept Kalat's accession", but "India would have nothing to do with it". The very next day, the then Home Minister of India, Sardar Vallabhbhai Patel, issued a clarification saying that no such request had come. 
This became a missed opportunity for India. However, the present Khan of Kalat, Mir Suleman Khan Ahmedzai, whose ancestors once ruled much of Balochistan claims that the accession was actually an "occupation by Pakistan". The city of Gwadar was a gift from the Khan of Kalat to the Sultan of Oman in 1783 and it remained in his possession until after the British left.
According to Gurmeet Kanwal, former director, Centre for Land Warfare Studies (CLAWS), New Delhi, citing the diplomatic community grapevine, revealed that Gwadar was administered by India on behalf of the Sultan of Oman as the two countries enjoyed excellent relations.
When the Khan of Kalat then asked the Sultan to return Gwadar to Pakistan, reportedly, the Sultan first offered it to India, but India declined to accept the gift.
"This offer was probably made verbally. While senior diplomats confirm that such an offer was made, its authenticity could not be verified independently, wrote Kanwal in an article for Daily O. "Oman then sold Gwadar to Pakistan for $3 million on September 8, 1958. Since December 1958, it has been an integral part of the Balochistan province of Pakistan."
Importance of Gwadar
Under the China-Pakistan Economic Corridor (CPEC) initiative, China and Pakistan are building roads and highways through which import and export of goods from China can be smoothly carried-out overland via Pakistan to Xinjiang.
This would effectively reduce the need for Beijing to depend on the longer sea route via the Malacca Straits. A major shortcut, this route will re-route the Chinese transportation services discontinuing their sailing to South Asia.
The CPEC project is carried out under Xi Jinping's flagship Border and Road Initiative (BRI), a multi-billion dollar program intended to connect Southeast Asia, Central Asia, the Gulf region, Africa and Europe with a network of land and sea routes.
With India's deteriorating relations with China, Gwadar is becoming a threat to India. Reportedly, a new Chinese high-security compound has been detected in Pakistan which could be identified as a Chinese port and a potential naval base to strengthen Beijing's foothold in the Indian Ocean.
This is seen as a part of 'String of Pearls' strategy to surround India which ensues establishing maritime bases in Sri Lanka, Maldives, Pakistan, Bangladesh and Somalia to improve its influence and military networks. 
India's support for Balochistan
Balochistan province remains one of the poorest in Pakistan and now with the Chinese investment taking over, the ethnic Balochis have expressed anguish over it. They believe that Pakistan and China are exploiting resources in the region in a bid to colonize the province.
In response, the Balochi separatists have waged a guerilla war against the 'occupants'. They have accused the successive government of benefiting from Balochistan's resources and making the rich Punjab province even richer. Insurgency continues till the day, with the most recent attack resulting in the death of numerous Pakistani soldiers.
Islamabad has blamed India for supporting the insurgents in the region by training and funding the Baloch Republic Army (BLA), a separatist group. Reportedly, Baloch people have been struggling to gain independence from Pakistan occupation and have expressed solidarity with India on several occasion. 
Chabahar: India's counter to Gwadar?
In 2016, India, Afghanistan and Iran entered a tripartite agreement to develop the Chahbhar port in Iran to provide sea and land connectivity for trade from Afghanistan and the Central Asian Republics (CARs) through Iran, bypassing Pakistan.
The port lies in the Sistan-Balochistan province on the Southern coast of Iran. According to Gazi Hassan, a Research Scholar of International Studies at Jamia Millia Islamia, New Delhi, both Chabahar and Gwadar ports are at a distance of about 72 km from each other and India and Pakistan have been attempting to undermine each other in the region and the development of the two ports is bound to add to the animosity.
Writing for the Quint, he emphasised that Gwadar has an edge over Chabahar in terms of its geographic location as Chabahar is a part of the Gulf of Oman and not a part of the Indian Ocean, where India has dominance.
He added that apart from Pakistan's naval base in the region, Pakistan allowing China to dock its naval ships or submarines at Gwadar port could pose a great threat for India. Iran may not allow India to use Chabhar for military purposes. "The Indo-US alliance in the Indian Ocean is against Iran's interests," he wrote.