India hosted the Shanghai Cooperation Organization (SCO) foreign minister's meeting when Asian geopolitics was at a crossroads. China has brokered a pathbreaking rapprochement among two traditional foes, Saudi Arabia and Iran, while the US is drumming up support in the Indo-Pacific to contain Beijing's strategic expansion.
The SCO, meanwhile, has harnessed security and development in an extended Eurasian landmass. Since its inception in 2001, this multilateral organization has displayed a collegium spirit and encouraged consensus-based decision-making — the reason why it tripled in size over the last two decades.
The guarantee of security in mutual relationships and regional stability that SCO provides has become an attraction for nation-states seeking development in a secured environment, so much so that even the West Asian countries, historically closer to Western powers, have started drifting into the SCO fold.
Saudi Arabia became the latest Arab state to opt for attachment as a dialogue partner, while Iran will become a permanent member in 2023 under India's chairmanship.
India, having no territorial ambition per se, is widely perceived to be an effective counterbalancing force with a moderating influence in the multilateral arena.
But has New Delhi lost that advantage after China emerged as a successful peace broker in the Middle East? Beijing will likely replace Washington DC as an influential benefactor in the Middle East and North Africa (MENA) regions.
The Gulf Cooperation Council (GCC) nations have been at the forefront of Beijing's foreign policy priorities. Eminent political scientist Professor Zhiqun Zhu, who tracked China's new multi-directional diplomacy, says, "Beijing's influence in the GCC will likely continue to grow, and positive views of China in the region will also expand as a result of the Saudi Arabia-Iran rapprochement."
With business returning to normal after COVID-19, he explained that China is expected to continue with existing and new BRI projects in the Middle East and other developing regions.
The fact is, post-Saudi-Iran deal, the world has quietly accepted China as an influencer capable of resolving intractable disputes, so much so that Beijing now feels emboldened to offer its good office for brokering peace between Israel and Palestine.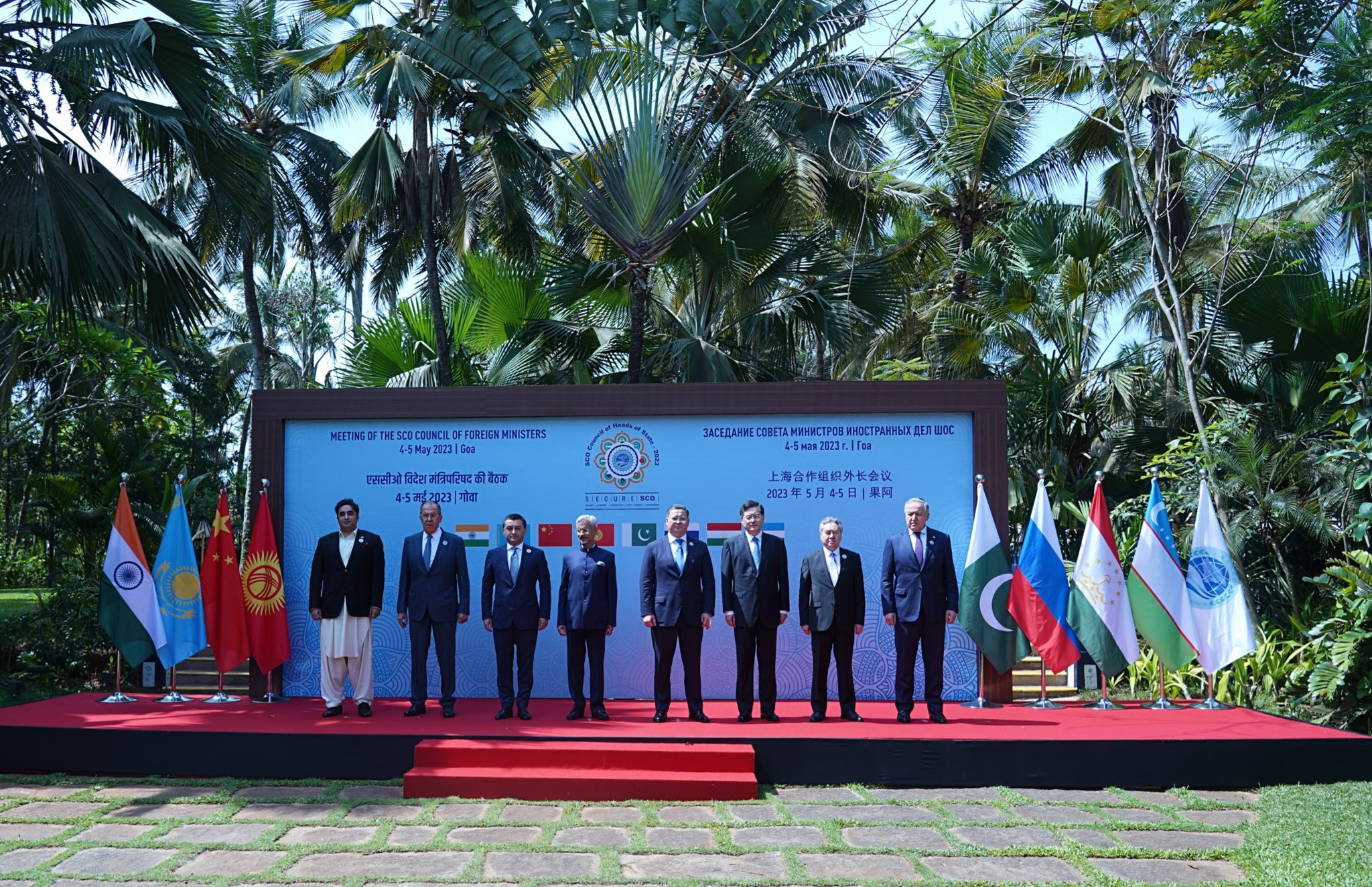 Did China steal a march over India by leveraging its soft power and economic strength? What happens to New Delhi's acceptability as a credible partner of the Islamic world, and what are the options for India to keep itself relevant in Middle-East geopolitics when China is looking for a more significant role in the strategically crucial region?
Renowned Middle-East expert and India's former Ambassador to Palestine, Professor Zikrur Rahman, feels, "India has not lost anything. Rather, it is a face-saving development for Iranians and the Saudis." Fundamentally, oil no longer remains the locus of Saudi policy, as China's strategic economic interests in West Asia coincide with Riyadh's intense desire to diversify its oil-dependent economy.
Moreover, India offers a big investment opportunity to Saudi Arabia apart from playing a positive role in having Riyadh inducted as a dialogue partner in SCO.
On its part, Iran sees India as a reliable and complementary partner too. The Saudi-Iranian deal can exert far-reaching influence on other hotspot issues, with Chinese Foreign Minister Qin Gang already offering to facilitate Israel-Palestine peace talks.
It's easier said than done because China cannot push the Palestinians beyond a certain limit, says Professor Rahman. After all, former President of the State of Palestine, Yasser Arafat's vision of a viable Palestinian State on the territories occupied by Israel in 1967, living as an equal neighbor alongside Israel with peace and security, is sacrosanct to all Palestinians.
Furthermore, Israel's domestic political turmoil will prevent any government from taking a radical stand of compromising with the Palestinian people, asserts Professor Rahman, who served as the Founding Director of the India-Arab Cultural Center.
The Middle East is part of India's extended neighborhood and critical to its stability, security, and economic well-being.
West Asia caters to 50 percent of India's crude oil and over 70 percent of natural gas requirements, hosts about 9 million expatriates, and accounts for 60 percent of remittances received annually. But that extended neighborhood has dramatically changed in the context of strategic geo-political maneuvering.
Anil Trigunayat, eminent foreign policy expert heading the West Asia Experts Group in the pro-government think tank Vivekananda International Foundation, felt re-establishing the Saudi-Iran diplomatic tie surely enhanced China and President Xi Jinping's global stature, but holding it together will remain a challenge because of deep mistrust.
Hailing the development, he explained, "China is heavily invested in the Middle East and strategically placing itself as an alternative choice to secure its energy supplies and geo-strategic interests. In the short and medium term, it will bring about stability, which is good for India also."
Saudi Arabia and Iran's inevitable co-presence in BRICS and SCO in the near future due to this reconciliation will reset the power dynamic in the Middle East and global politics.
While India remains integral to these critical architectures, Ambassador Trigunayat warned, "China could be a major challenge for India in West Asia in the medium to long term."
Perhaps, the July SCO summit in New Delhi will provide a narrow window to India for realigning her strategic compass.
Seema Sengupta is an Indian journalist with over 22 years of experience. She is the recipient of a National Award, rendered in appreciation of excellent services in Freelance Journalism.
She can be reached at sengupta.seema (at) gmail.com