A naval variant of China's J-20 stealth fighter jet will soon be developed to replace the carrier-based J-15 fighters, according to reports.  
Rafale vs Chengdu J-20: How Will Indian Rafale Jets Compete Against Chinese 'Stealth' J-20s?
Given the heightened tensions between China and the US over Taiwan, Beijing may use its aircraft carriers for its power projection in the South China Sea and the Indian Ocean.
The fleet of its aircraft carriers, the numbers of which are set to increase in the coming years, may use the J-20 as a long-range strike aircraft, National Interest reported.
In August 2019, China's Central Military Commission had opted for the J-20 over the FC-31 'Gyrfalcon', a twin-engine mid-size fifth-generation aircraft being developed by Shenyang, a state-owned aircraft manufacturer.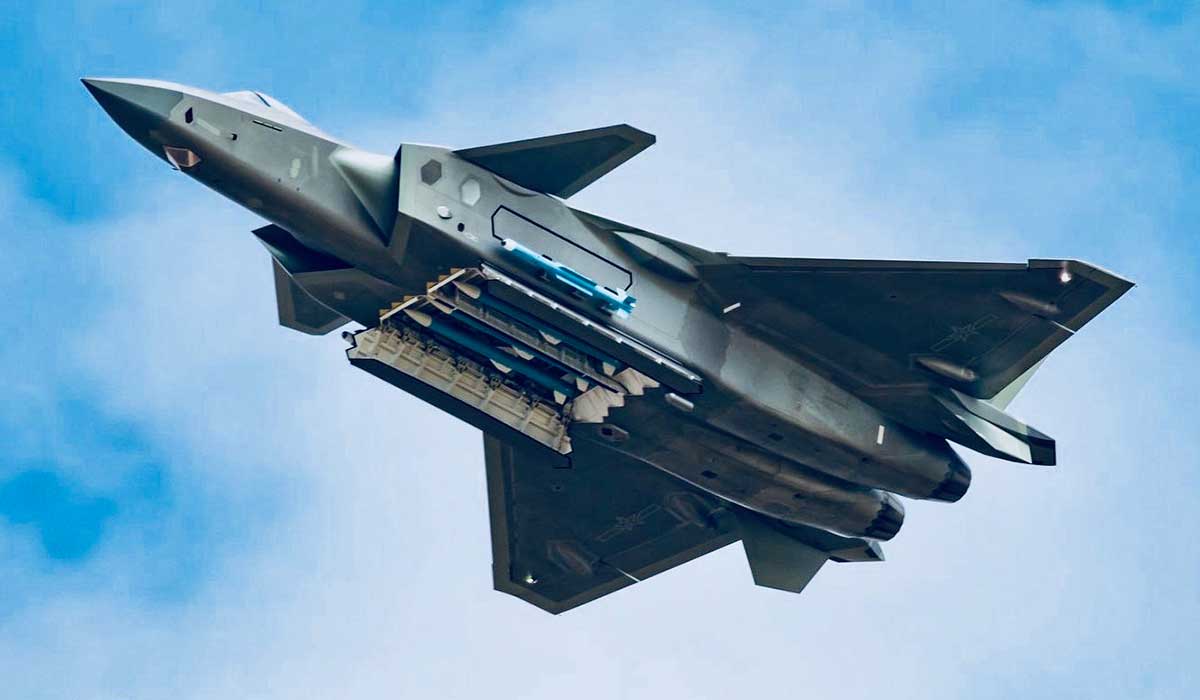 Functioning as a long-range strike aircraft, the fifth-generation J-20 weighs 21 tons without fuel and weapons. It weighs about 40 tons when fuel and weapons are added. The J-20 is expected to be launched from the carriers through a catapult.
According to an annual report on the Chinese military developments by the US Department of Defence, China may commission its first catapult-equipped carrier by 2022.
How Does India's INS Vikrant Compete Against China's Liaoning & Shandong Aircraft Carriers?
Manufactured by the Chengdu Aerospace Corporation, the J-20 may soon be launched in a new version. Conforming to its purpose in the future, the J-20 has been designed to accomplish beyond-visual-range air-superiority missions and fire heavy air-to-air missiles at distant targets.
According to Robert Farley, visiting professor, US Army War College, wrote in an article that J-20 will definitely perform better operating from an aircraft carrier, for its two assigned roles — long-range strikes and long-range air superiority.
He stated that using the PL-15BVRAAM in tandem with the J-20 may help China push back effectively US tankers and early warning aircraft in the Pacific.
Most probably the J-20 may be operated from the new Chinese carrier, Carrier 003, which will be armed with electromagnetic catapults, he said.
J-20 To Replace J-15 Jets
It is speculated that the Chengdu Aerospace Corporation, the manufacturer of the J-20 for the PLA Air Force would start working on a naval version of the fighter jet.
The existing J-15 weighs around 17 tons when it is empty. It can be launched via a ramp on the bow of the first two Chinese aircraft carriers which do not have catapults.
The ramp-launch method, however, limits the maximum weight of the J-15 to around 30 tons. This makes the J-15 capable of only carrying a lower weapon load.
In its design, the J-15 is quite similar to the Russian naval fighter Su-33. With its foldable wings, a strengthened landing gear, a tailhook under a shortened tail stinger, two-piece slotted flaps, canards and a retractable inflight-refueling probe on its left side of the nose, the J-15 also bears similarities to the US, French and British carrier planes.
China's Aircraft Carriers
In 2018 China began working on its third aircraft carrier Shandong, which is expected to be fitted with the catapult launch system.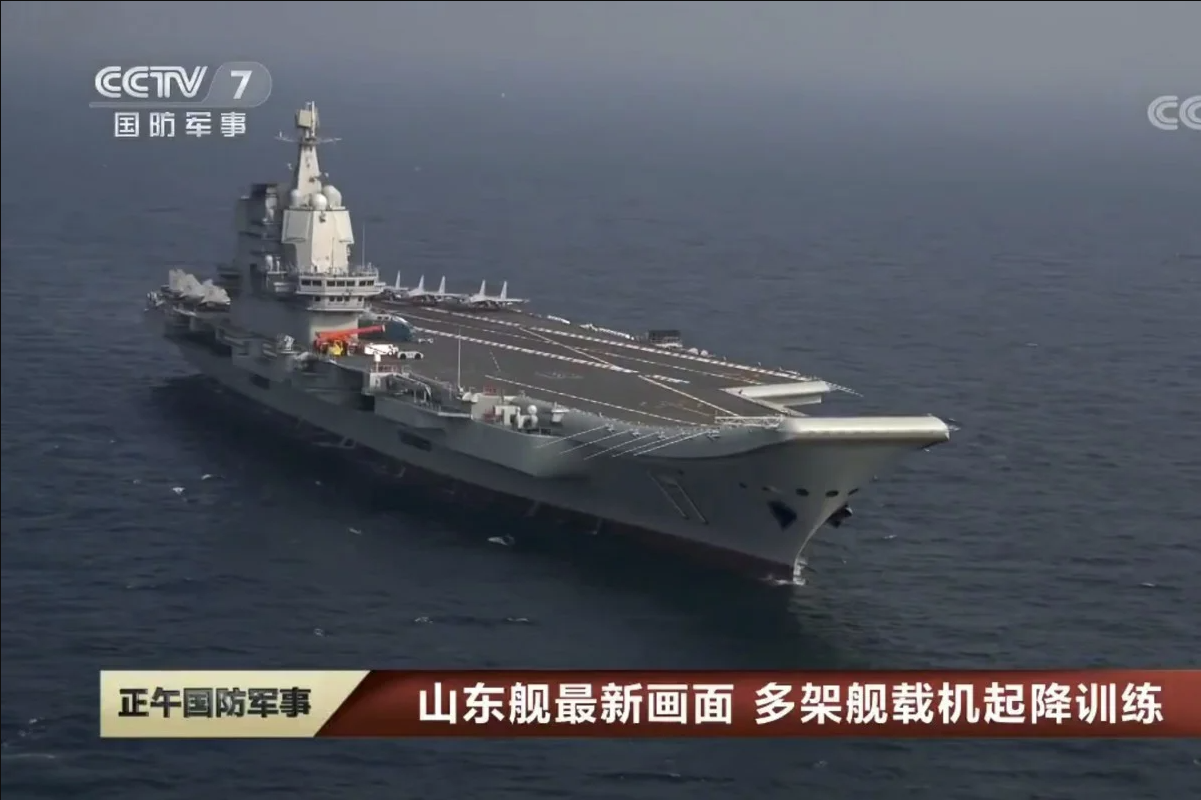 It is expected that the new design will permit an additional aircraft fighter, fixed-wing-early-warning aircraft, and more rapid flight operations. Shandong is expected to be operational by 2022.
The first carrier, Liaoning, a refit of the Soviet-era ship was commissioned in 2021. The third carrier is under construction. Both Liaoning and Shandong will remain operational alongside the third carrier in the offing.
"The Liaoning provides China an extended air-defense coverage for at-sea task groups. It is also being used to develop future carrier pilots, deck crews, and tactics," the US Department of Defense said in its 2018 report.
France Likely To Partner India In Developing Six Nuclear-Powered Attack Submarines – Analysis
According to Chinese military expert, Song Zhongping, to tackle the strategic shifts, China requires at least five aircraft carriers. Going a step further, retired PLA Navy officer Wang Yunfei said that the country needs six aircraft carriers to make sure that there is an adequate number of carriers on duty.
No deadline has been set for developing a naval variant of J-20 yet though.