Japan has ramped up its security interactions with Australia and has been reassured of unwavering support from the US over the issue of the Senkaku Islands.
Meanwhile, Canberra also signaled its intention of joining Washington in case it has to defend the island of Taiwan. Both these developments took place just days before the online meeting between Xi Jinping and Joe Biden took place on November 16.
Japan's ties with China have been fraught with tensions due to a territorial dispute the two countries have over a group of Japanese-administered islands in the East China Sea.
They are called the Senkaku Islands by Japan and named Diaoyu in China. In an effort to quell security concerns surrounding these islands, Japan has also been actively interacting with the US, which seems to want to balance out China's power in the region.
On November 13, Yoshimasa Hayashi, Japan's new foreign minister, said that during his telephonic conversation with US Secretary of State Antony Blinken he was assured of Washington's commitment to defending Japan, including southern islets claimed by China.
"Secretary Blinken stated that US commitment to defending Japan, including the application of Article 5 of the Japan-US Security Treaty for the Senkaku islands, was unwavering," Hayashi told reporters.
The treaty's Article 5 that the minister talked about states that each party recognizes an armed attack on territories under Japan's administration as a danger to its peace and stability. It also says that the countries would act to meet the common threat.
The Islands in the East China Sea are just one bone of contention. The other is the self-ruled territory of Taiwan that Beijing claims as its own. In order to "unify" island territory with the mainland, China has been strengthening its military capabilities in and around the Taiwan Strait — a fact that isn't sitting well with the US and its allies in the region.
China's increasing aggressiveness towards Taiwan has prompted speculations regarding Washington's chances of defending the island.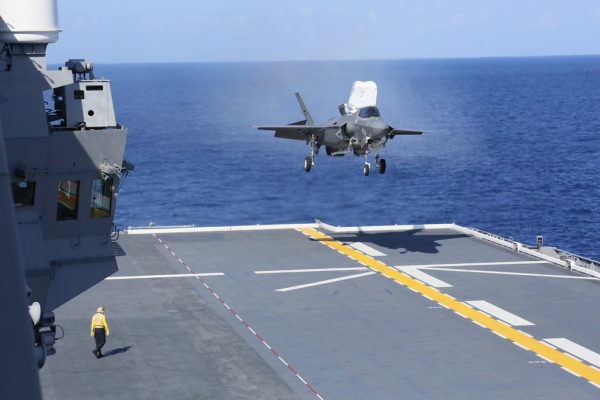 Amid these concerns about military activity in the Indo-Pacific, Australia's defense minister Peter Dutton, in an interview with The Australian, said that Chinese leaders have been "very clear about their intent to go into Taiwan," further adding that Canberra had to enhance its capability to deter Beijing and be ready to support the US military if it decided to take an action.
"It would be inconceivable that we wouldn't support the US in an action if the US chose to take that action," he said. Dutton's words come just two months after the AUKUS trilateral security partnership that was aimed at providing Australia with nuclear-powered submarines, in order to counter China.
These developments in Australia and Japan's stances have come right before the much anticipated Xi-Biden virtual meeting.
Xi-Biden Meeting