India's border skirmish with China is being closely monitored across the world and any hesitation on the Indian part will demoralize and damage efforts to check Chinese expansionist agenda, the US is reported to have told New Delhi.
Meanwhile, India continues to trade with China, with the Ladakh stand-off showing little or no impact on import-export volumes.
Despite widespread campaigns to boycott Chinese goods after the Ladakh stand-off, the country's share in India's import basket continued to rise in the current fiscal, led by imports of chemicals, electrical machinery and medical equipment.
On the other hand, India is forging a military alliance with the Quad countries, a grouping which was earlier only focused on ensuring free trade in the Indo-Pacific region. India also continues to fortify its military infrastructure with imports, mainly from the US, driven by the Ladakh clashes with China.
Although the Modi government banned a number of Chinese apps in recent times, such steps were construed to be merely a face-saver. The trade volume between the two countries lies much deeper in numerous sectors and goes into billions of dollars.
Chinese investments have been the catalysts of success for thousands of start-ups in India, and continue to drive growth in major cities. India has dependent on China for a plethora of products and raw materials, without which it will be difficult for many industries to survive.
Except for military hardware, India imports almost everything from China, a country with whom it is engaged in a tense stand-off in Ladakh. Both the nations have amassed thousands of troops at the sight of the clash, supported by large quantities of military equipment.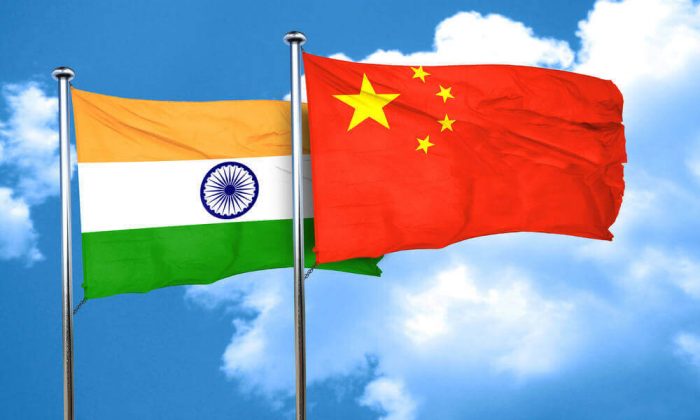 India cannot both be a beneficiary of China's immense trade and investment facilities, and party to a military alliance seeking to confront China's expansionism in the Indo-Pacific region. Looking at Modi's China policy, one is bound to be perplexed as there is no direction to it. It's impossible to gauge what the Indian government is going to do next.
There has been no headway even after the 7th round of negotiations by the Indian and Chinese militaries on Ladakh, with each side unwilling to acquiesce to the demands of the other.
This creates a peculiar situation for Modi. There is no way he can order a total boycott of trade relations with China, neither is war an option. So where does he go from here?
China's abject refusal to recognize Ladakh as an Indian Union Territory has made matters difficult for the Indian government, which is being criticized by some quarters for being responsible for initiating this conflict in the first place.
The decision of the Modi government to abrogate Article 370, which takes away the special status of Union Territories of Jammu & Kashmir and Ladakh, is being seen as a flashpoint for the current tensions between the two countries.
The Modi government will have to take a pick between choosing to confront China and bettering relations with it. The experts will agree on choosing the latter option, although it may require some sacrifices.
The government is caught between a rock and a mountain since it cannot give in to any demands of the Chinese and risk losing face back home. And not acquiescing to Chinese demands will risk worsening the conflict.
Many analysts believe a country like Russia could have been a reliable mediator, being a friend of both India and China. And that Modi playing hardball by hobnobbing with a US-led alliance is only going to complicate matters for India.
Will Modi be able to steer India out of this nightmare? That's something most of us want to know.