Chinese President Xi Jinping has made his first visit to Wuhan, the epicentre of deadly coronavirus. Xi's visit to Wuhan — which has been on lockdown for weeks now is a major show of confidence in China's response to the pandemic.
Japanese Man Detected With Coronavius Goes To Bar To Spread The Infection
So far, there have been 80,754 cases of the virus confirmed across China, 67,760 of which were in Hubei, the province of which Wuhan is the capital. Of the 3,136 deaths confirmed in China, all but 112 have been in Hubei.
At its worst, Hubei was reporting thousands of new cases per day. On Monday, China's National Health Commission said there were only 17 new cases confirmed in the province, with two others in other parts of the country — both of which were linked to overseas travel.
The progress in China, which has come on the back of weeks of widespread travel restrictions, government-enforced lockdowns and economic pain, is in stark contrast to other parts of the world, where the situation is growing increasingly dire.
Pakistan No Longer The "Darling of US"; Seeks Revised Foreign Relations
Meanwhile, the Chinese people have been trying to save themselves from deadly coronavirus with plastic bottles and large poly bags on their heads.
The active spread of coronavirus has forced Chinese citizens to use the most non-standard methods of protection against this dangerous disease. So, at airports in China, citizens were seen with plastic bottles, bags and motorcycle helmets on their heads.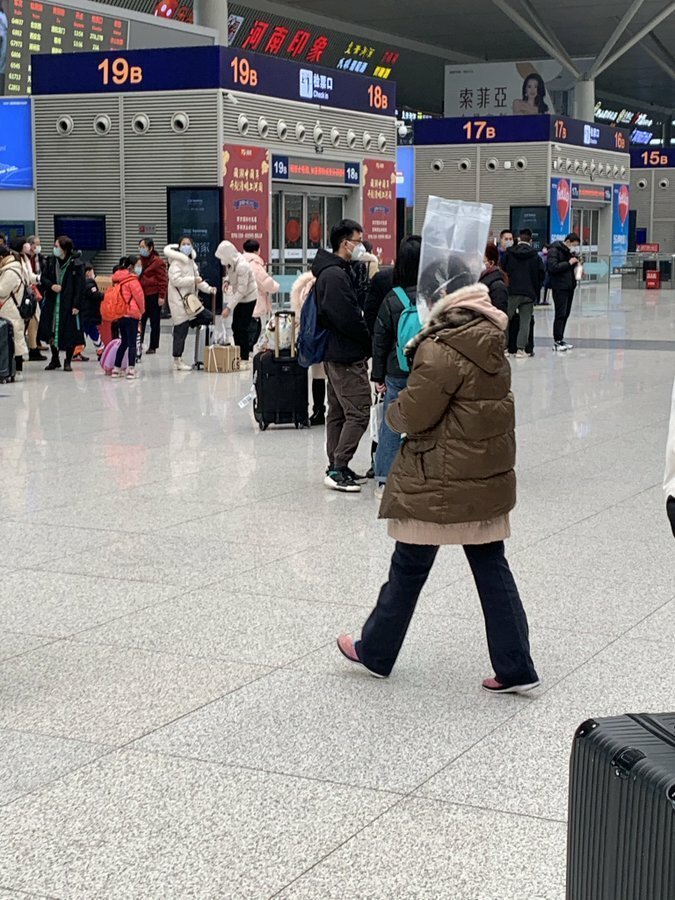 Contrary to the ridicule on social networks, experts note that due to the fact that the virus is spread by the respiratory route, such protection is relatively effective.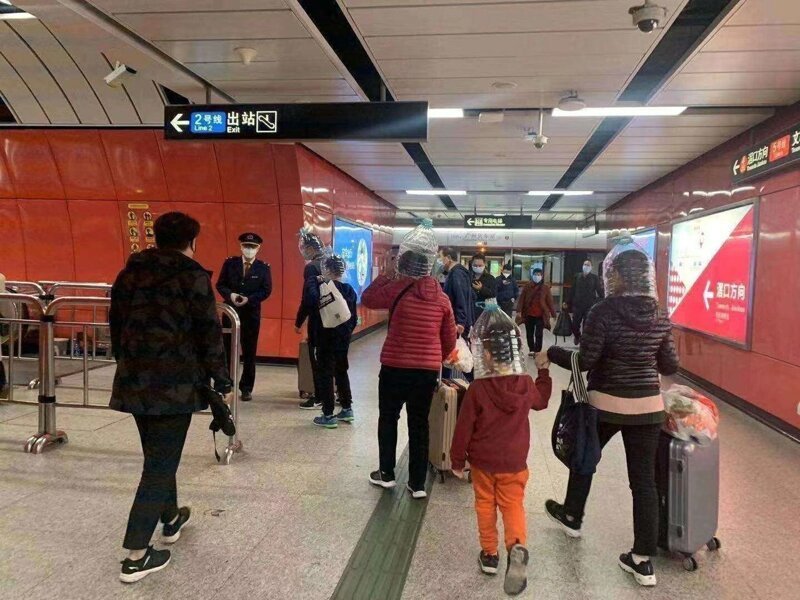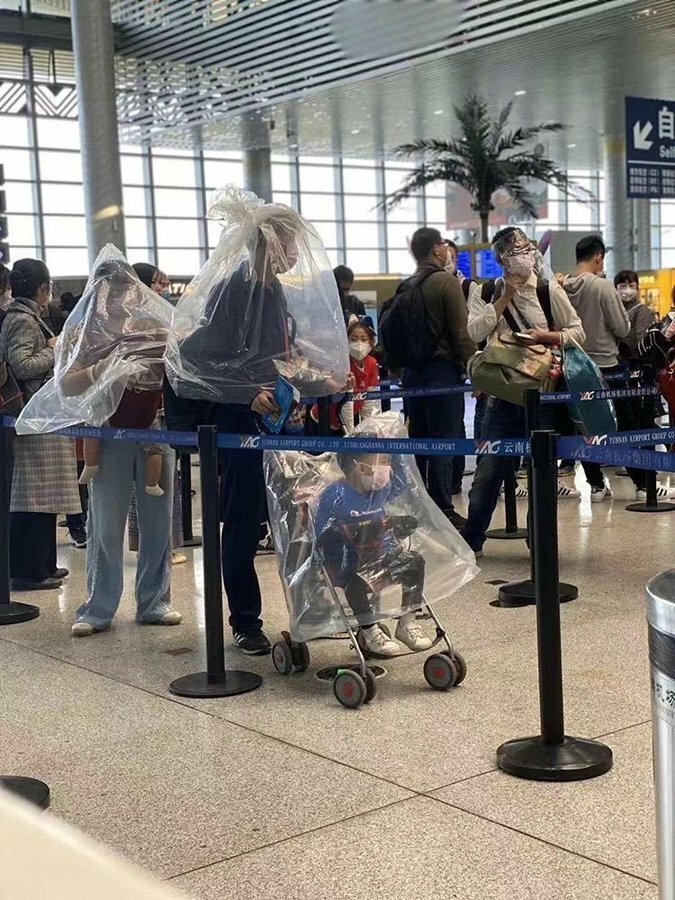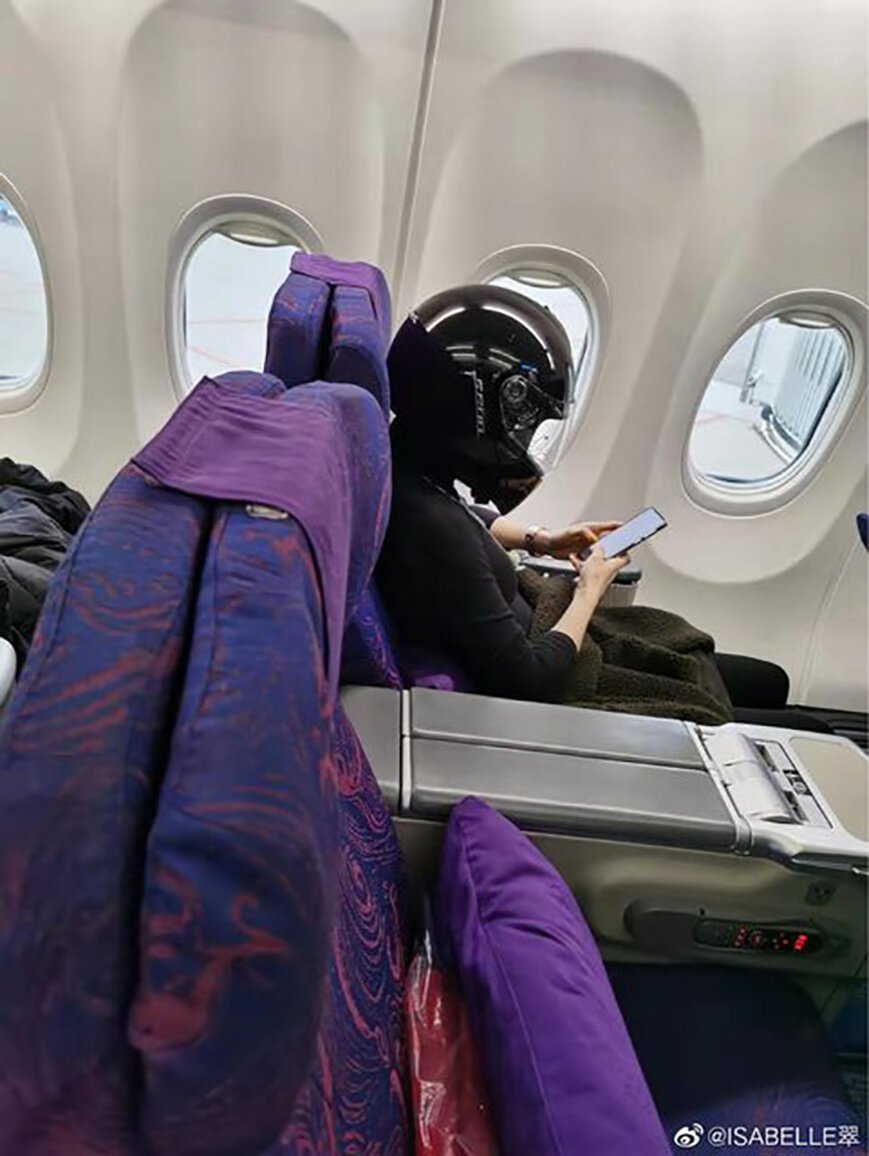 According to state news agency Xinhua, Xi arrived in Wuhan "for an inspection of the epidemic prevention and control work" in the city and surrounding province. He "will visit and express regards to medical workers, military officers and soldiers, community workers, police officers, officials and volunteers who have been fighting the epidemic on the front line, as well as patients and residents during the inspection," Xinhua reported.
That Xi can visit the city suggests the government has supreme confidence in his safety and epidemic controls put in place there. The closest he previously came to the frontlines of the outbreak was visiting virus treatment centres in the capital Beijing, which has far fewer cases than Wuhan.