The United Arab Emirates (UAE) has made the first down payment to acquire Rafale combat jets from Dassault Aviation. This brings the deal into effect and adds 80 aircraft to the backlog of the French company. 
The deal between France and the UAE, which was signed on December 3, 2021, is the largest ever export contract for Rafale. Furthermore, outside of Dassault's homeland, Abu Dhabi will be the first user of F4-standard planes.
The purchase is valued at €16 billion ($17.32 billion) by the French government, with the aircraft costing €14 billion ($15.06 billion) and the weaponry costing €2 billion ($2.17 billion). Deliveries are scheduled to begin in 2027 and end in 2031. 
"The Rafale shows, through its proven operational qualities and its export success, that it is today a real 'game changer' on the global geopolitical scene and an undisputed instrument for independence and sovereignty," stated Eric Trappier, Chairman and CEO of Dassault Aviation.
"Dassault Aviation is fully committed to supporting the United Arab Emirates in its sovereign power, its strategic challenges, and its ambitious vision of the future," he added.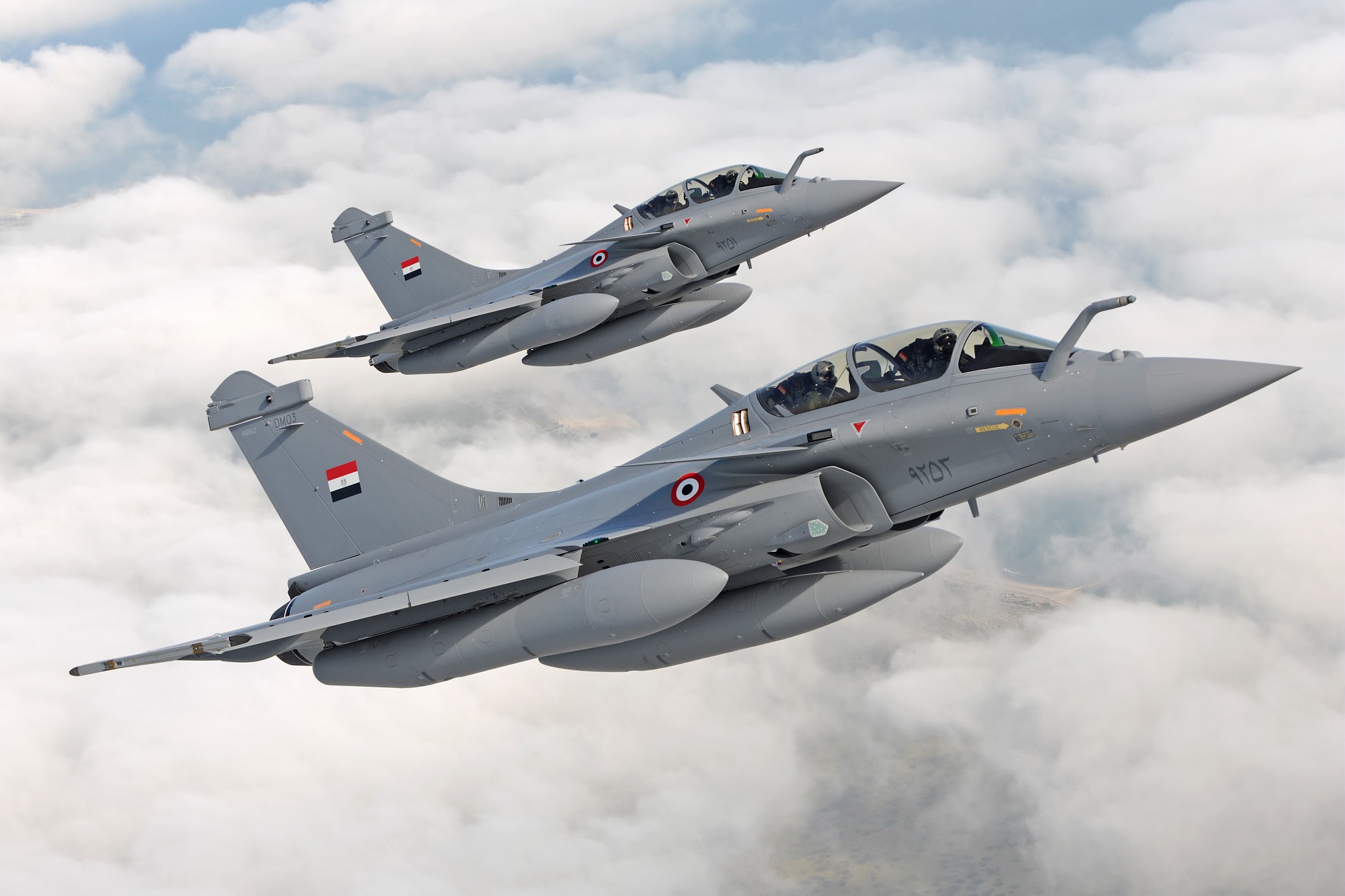 This contract reinforces Emirates' satisfaction with Dassault Aviation fighters, as evidenced by the modernization of the Mirage 2000-9, according to a statement from the company. 
Dassault had 86 Rafales in its backlog at the end of 2021, 46 of which were for export customers in Egypt, Greece, and India. Greece has already placed a follow-on order for six more planes this year, while Indonesia has tentatively agreed to a 42-unit contract. 
Meanwhile, Serbia is in discussions to buy 12 new Rafale fighter planes, which bodes well for the fighter jet's prospects. Rafale Marine is also being considered by the Indian Navy for its aircraft carriers. 
In January 2022, it was reported that New Delhi is considering buying an additional 57 Rafale fighters for the Navy. The Boeing F-18 Super Hornet is another strong contender for the Indian navy contract.
According to the Hindustan Times, the French aircraft performed well during the testing. The F-18 will be tested at the Hansa base in Goa starting on May 21.
A total of 114 Multi-Role Fighter Aircraft (MRFA) are also being sought by the Indian Air Force. The service's preferred fighter plane is believed to be the Rafale.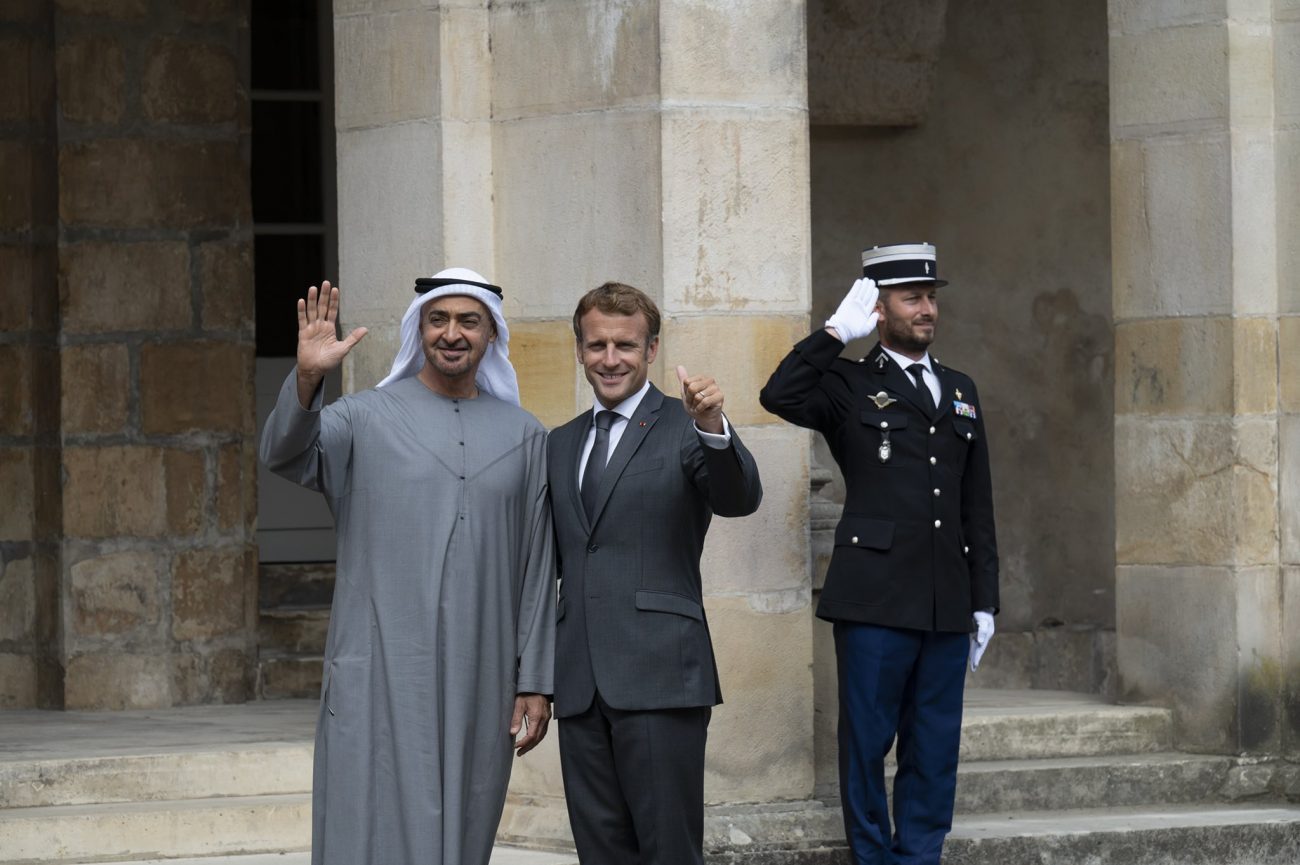 Rafale Multi-Role Combat Fighter
Dassault Aviation's Rafale is a twin-jet combat aircraft capable of carrying out a wide range of short and long-range missions. The fighter jet can undertake ground and sea attacks, reconnaissance, high-accuracy strikes, and nuclear strike deterrence. 
The aircraft was manufactured with the French Navy and Air Force in mind. This fighter plane was employed in combat missions in Afghanistan, Mali, Libya, Syria, and Iraq, among other countries.
Hands-on throttle and stick control are available in the cockpit (HOTAS). Thales has installed a heads-up, wide-angle holographic display in the cockpit that displays aircraft control data, mission data, and fire signals.
Two touchscreen lateral displays reveal aircraft system characteristics and mission data, while a collimated, multi-image head-level display shows the tactical situation and sensor data. A helmet-mounted sight and display are also available to the pilot.
Throughout the mission, a CCD camera and onboard recorder capture the images of the head-up display.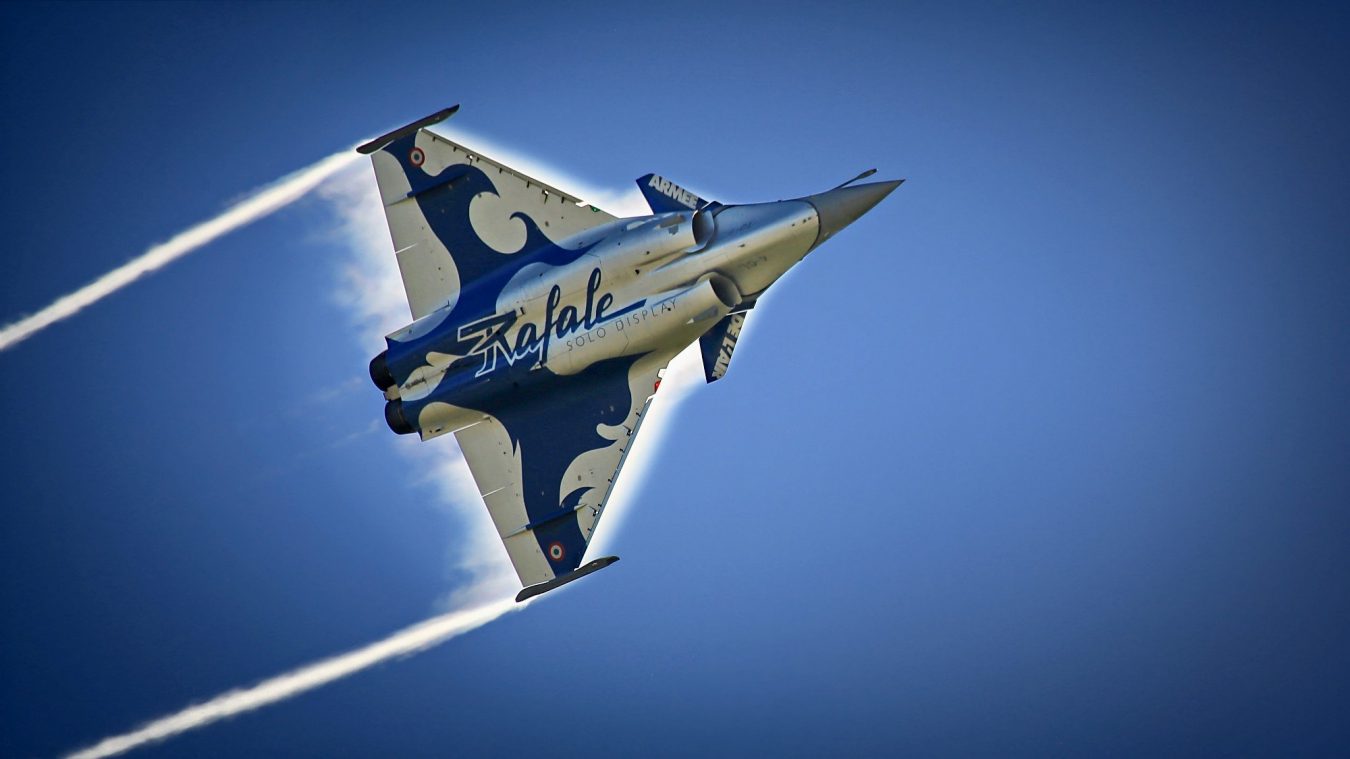 The air force version of the Rafale can store payloads of more than 9 tonnes on 14 hardpoints, whereas the naval version has 13 hardpoints.
The range of weapons includes Mica, Magic, Sidewinder, ASRAAM, and AMRAAM air-to-air missiles; Apache, AS30L, ALARM, HARM, Maverick, and PGM100 air-to-ground missiles, and Exocet / AM39, Penguin 3 and Harpoon anti-ship missiles. 
Moreover, it can deliver the MBDA (previously Aerospatiale) ASMP stand-off nuclear missile for a strategic mission. The Rafale is equipped with a dual gun pod with a 30mm Nexter (formerly Giat) DEFA 791B cannon capable of firing 2,500 rounds per minute. It is also fitted with laser designation pods for air-to-ground missile laser guidance. 
The Rafale is driven by two SNECMA M88-2 engines, each with a thrust of 75kN. The aircraft is outfitted with buddy-buddy refueling with a flight refueling hose reel and drogue pack. The first M88 engine was delivered in 1996. It is a twin-shaft bypass turbofan engine designed primarily for low-altitude penetration and high-altitude interception operations.
As previously reported by EurAsian Times, the aircraft's Spectra defense system has been improved with more powerful jammers in the upcoming F4 model to retain its ability to reject incoming threats.
The Rafale F4 aircraft will include potential updates to the French SCALP-EG stealthy subsonic cruise missile, ASMP-A nuclear missile with a 300-kiloton yield nuclear warhead, MICA NG air-to-air missile, and a 1000-kg version of the AASM precision-guided weapon.
The revised Rafale's layout has been modified to allow for future technology insertions and changes when they become available. The F4 variant will also considerably increase the stealth capabilities of the 4.5-generation fighter, which, while available in previous generations, fell short of competing with fifth-generation combat aircraft to some extent.