India's Defence Research and Development Organisation (DRDO) has developed multiple products to help Indian troops survive the subzero temperatures in Eastern Ladakh where they are locked in a border stand-off with the Chinese PLA.
Chief of Defence Staff (CDS) General Bipin Rawat and Air Chief Marshal RKS Bhadauria on Monday visited the forward areas in Ladakh.
UK Backs Turkey's Fifth-Generation TF-X Stealth Fighter Project Amid Tensions With Greece – Greek Media
Sources said General Rawat would be briefed on the operational readiness of the Indian armed forces deployed there. The IAF chief also reviewed the status of deployments in the forward areas.
CAS visited bases and ALGs in Ladakh sector including Thoise and Nyoma. He reviewed status of deployments and interacted with personnel deployed in forward areas. During his visit to DBO, CAS laid a wreath at the war memorial and paid tributes to the fallen braves. pic.twitter.com/fZCXxbA6Jh

— Indian Air Force (@IAF_MCC) January 11, 2021
To fight the Himalayan winters, troops have been provided with advanced gears but now DRDO has come up with more products. One of them is 'Him Tapak' space heating device (Bukhari), which will substantially reduce the risk of back-blast and carbon monoxide poisoning. The Indian Army has placed an order of more than Rs 420 crore for this appliance.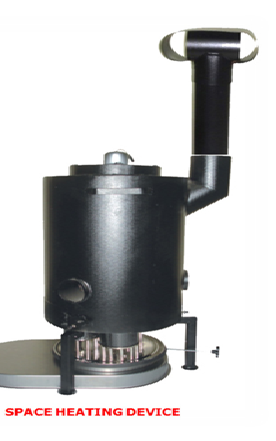 DRDO's Defence Institute for Physiology and Allied Sciences (DIPAS) Director, Dr. Rajeev Varshney, told news agency ANI that the device would be supplied to all-new habitats of Army and Indo-Tibetan Border Police (ITBP), where the temperature is extremely low.
DIPAS conducts physiological and biomedical research to improve human performance in extreme and wartime environments.
The new device's oil consumption is almost half, which will save almost Rs 3,650 crore in a year, he explained. Varshney said the high wind speed in high-altitude areas creates the risk of back-blast but the new design has three horizontal double-layered plates that can cut the air.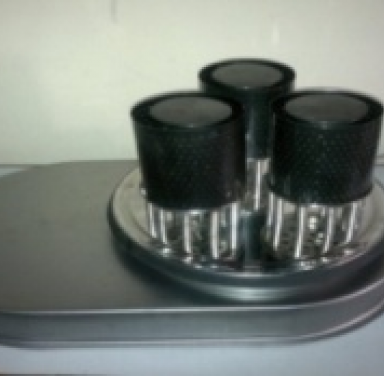 Another benefit is that the device has a capacity of six liters, and combustion is 100 percent; hence there is no chance that it will produce carbon monoxide and other hazardous gas, he said.
In addition, DIPAS has developed 'Alocal cream' to prevent frostbite, chilblains, and other cold injuries to soldiers deployed in extreme environments. Varshney said Indian Army has ordered 3 to 3.5 lakh jars of this cream for troops in Eastern Ladakh, Siachen, and other areas.
Then, there are 'flexible water bottles' and 'solar snow melters' to address the issue of drinking water problems in freezing temperatures. The unique feature of these water bottles is that they can "withstand temperatures from -50 to -100 degrees".
DRDO scientist Satish Chouhan told the news agency 'solar snow melter' can provide 5-7 liters of drinking water every hour. It uses solar energy to melt the snow and water is stored up to minus 40-degree centigrade in a five-liter water tank attached with the device.