The US Air Force will once again be able to fly its F-35 stealth fighters through thunderstorms or lightning following a fuel system upgrade. 
The service's F-35As could resume unrestricted flight for the first time in nearly two years once all the jets have been repaired. Air Force Times quoted Laura Seal, a spokesman for the F-35 Lightning II Joint Program Office, as saying that if the upgrades go as planned, the first F-35A could resume unrestricted flight by July. 
The others will follow suit as they're outfitted with new hardware, though Seal wouldn't say how many need to be modified. The Air Force owned about 300 F-35As as of fiscal 2021, according to the report.
Upon discovering that a critical system may not function effectively if hit by a bolt, officials restricted the F-35As from operating within 25 nautical miles of lightning or thunderstorms in spring 2020. 
Fuel System Issues
The repair is for the F-35's OBIGGS, or Onboard Inert Gas Generation System. This device is designed to pump nitrogen-enriched air into the F-35's fuel system to prevent highly flammable vapors from forming.
A lightning strike can ignite flammable vapors and perhaps trigger an explosion if the interior of the aircraft's primary fuel tank and associated fuel lines aren't maintained "inert" by OBIGGS.
Since November 2020, F-35 maker Lockheed Martin has begun integrating an upgraded version of OBIGGS into the stealth fighters. However, the company will also have to upgrade older aircraft that have already been deployed. It's unclear whether the upgraded OBIGGS has been introduced to the other variants which are currently in production.
Seal said the F-35B (the short takeoff vertical landing variant) and F-35C (the carrier-based version) will be next to undergo the upgrades, without divulging how many aircraft would need this improvement.
Flight restriction, however, is scheduled to stay in effect until all operational jets undergo the fuel system repairs, which should happen by the end of 2025. Seal claims that a software update due later this year will notify pilots when performance drops in the OBIGG system are noticed. 
"The root cause for the nitrogen tube failures is still under investigation," Seal told Air Force Times. "That said, the F-35 Joint Program Office and Lockheed Martin worked aggressively to develop and deploy an engineering fix that eliminates the problem, even as we continue to investigate the root cause of damage in the original OBIGGS configuration." 
Repair Cost 
In August 2021, an F-35A was struck by lightning in mid-flight in a previously undisclosed incident, according to Air Force Times. The canopy and body panels of the plane were damaged, and the repair cost between $600,000 and $2.5 million.  
An inquiry into the incident is taking place. As of January 25, 15 lightning strikes had been reported by F-35 units in the Air Force, Navy, and Marine Corps, with each damage costing anywhere from $25,000 to $570,000 to fix.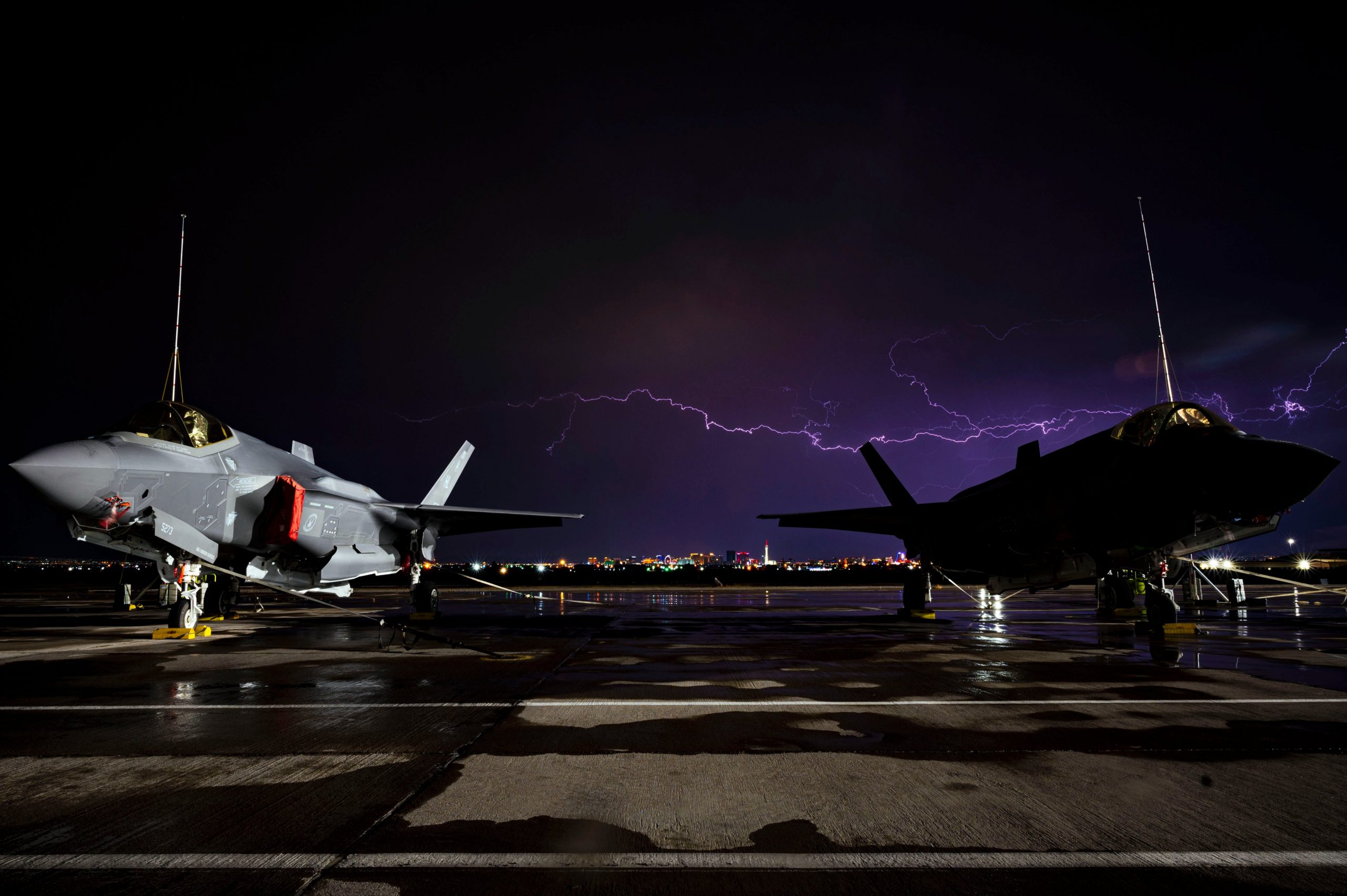 Bloomberg reported in 2020 that OBIGGS problems caused delays, prompting a halt in new aircraft deliveries as Lockheed Martin investigated the production line issue. Nevertheless, once it was discovered that the problem was occurring after the planes were delivered, the F-35 Joint Program Office issued a lightning-related flight restriction. 
The report also notes that the faulty inert gas tubes were spotted in more than half of the 24 inspected planes. An initiative was then launched to upgrade the OBIGGS system and it was the second time in 10 years. 
According to a Marine Corps request for portable lightning rods, the F-35's outer skin is wrapped in a composite metal framework that does not provide fundamental passive lightning protection.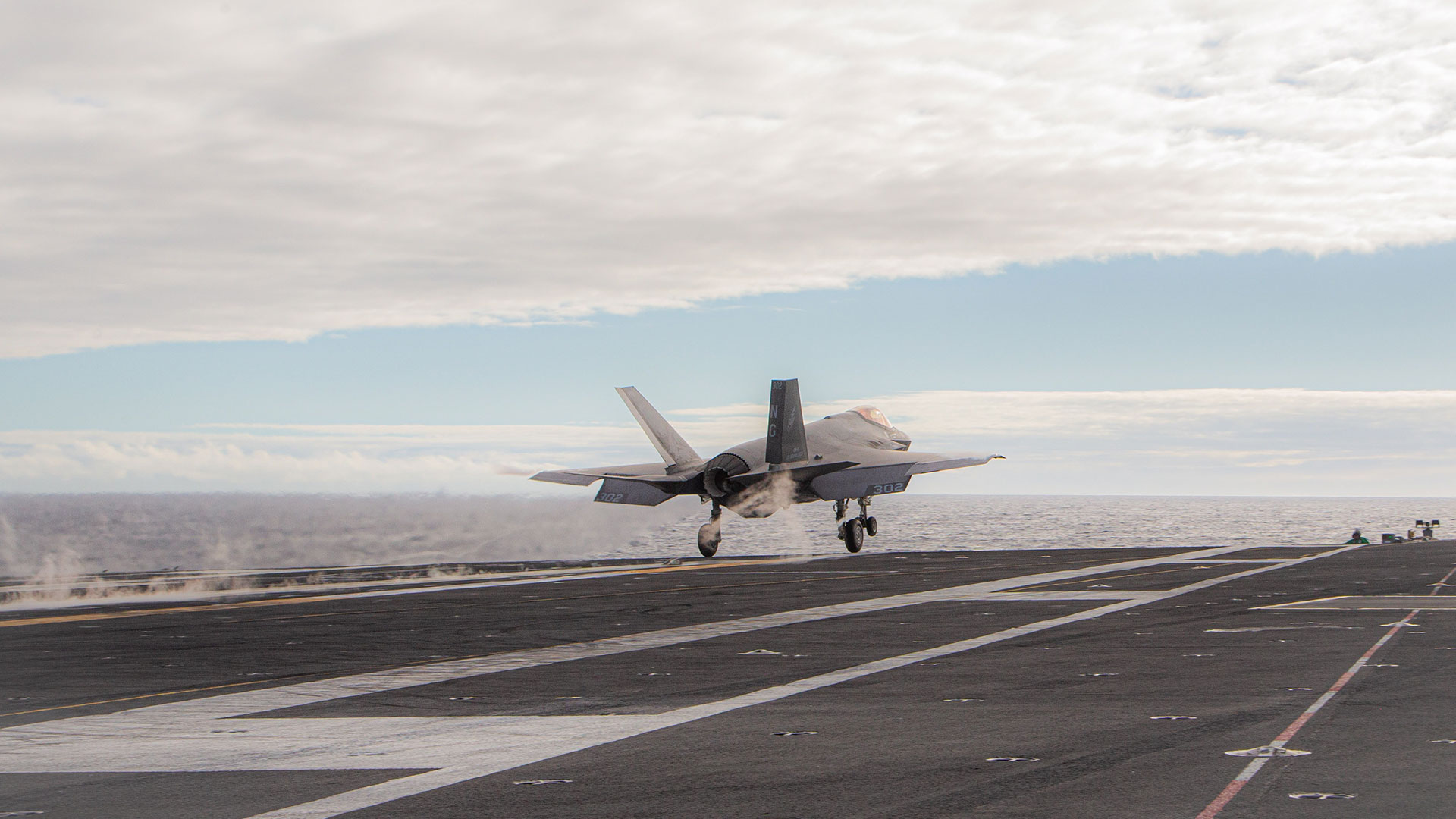 F-35s must be accompanied by lightning rods while stationed in the open at bases that lack the requisite infrastructure. It's also unknown whether the new OBIGGS update will make lightning rods obsolete. 
"It is unknown how often F-35s are hit by lightning, as the fleet is only required to report lightning strikes that result in reportable mishaps," the Joint Program Office's spokesperson said. "All reported strikes occurred while in flight, with none affecting the pilot's ability to operate the aircraft safely." 
Lightning protection is just one additional stumbling block for the plane, which has previously been chastised for its exorbitant operational expenses and software issues. The EurAsian Times had recently reported citing a Pentagon report that the software upgrade, which is being installed on US F-35 fighter jets, is "immature, deficient and insufficiently tested".