The Russian invasion of Ukraine has raised concerns in Taiwan about a potential Chinese attack on the island. Beijing's rhetoric about 'reunification' has led to a frantic effort from the beleaguered island to seek the help of the United States and other democratic allies.
China has consistently warned the US to stay away from Taiwan and refrain from providing any diplomatic or military support to the 'renegade province' that could boost the morale of secessionist forces in Taiwan.
China has also been consistent in strongly refuting all claims regarding its alleged atrocities against Uyghurs in Xinjiang province.
Recently, the Chinese embassy in Britain issued a strong statement against a BBC report that accused Beijing of being the site of re-education centers, forced labor, and destruction of Uygur culture. China has often dismissed these accusations from the West as propaganda aimed at maligning it.
China's track record in censorship and pushback against any critiques has been a matter of discourse for years, getting even more exaggerated under the leadership of Xi Jinping.
It has consistently pushed for a 'One China' policy and opposed all accusations regarding its civil liberty situation while controlling dissident areas like Tibet, Hong Kong, and Xinjiang with iron fists.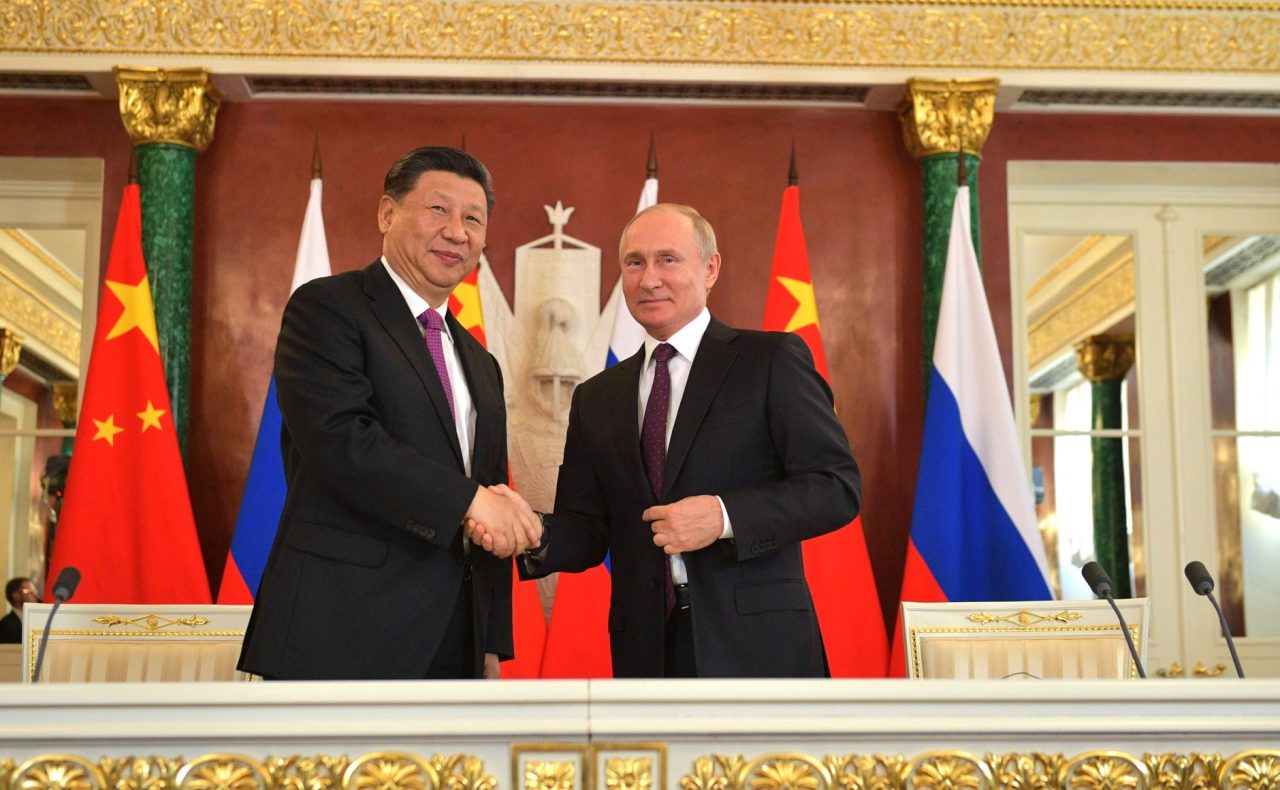 China's New Warnings
However, this time China's rebuttal and warning are not to Xinjiang's advocates or Taiwan's sympathizers; instead, the warning has been issued to its people.
As severe, regular lockdowns in China stoke public dissatisfaction and strike a crippling blow to its economy; President Xi Jinping has issued his toughest warning to anyone who doubts the country's zero-Covid policy that has come under the scanner for its stringent rules and insensitive handling.
The ruling Communist Party's supreme Politburo Standing Committee vowed on May 5 to "unswervingly adhere to the general policy of 'dynamic zero-Covid,' and resolutely fight against any words and acts that distort, doubt or deny our country's epidemic prevention policies," at a meeting chaired by Xi, CNN reported.
This is the first time since the public outcry over Shanghai's draconian lockdown that Xi, who delivered an "important speech" at the summit, has spoken publicly about China's fight against Covid.
"Our prevention and control strategy is determined by the party's nature and mission, our policies can stand the test of history, and our measures are scientific and effective," the seven-member committee said, according to state news agency Xinhua.
"We have won the battle to defend Wuhan, and we will certainly be able to win the battle to defend Shanghai," it said.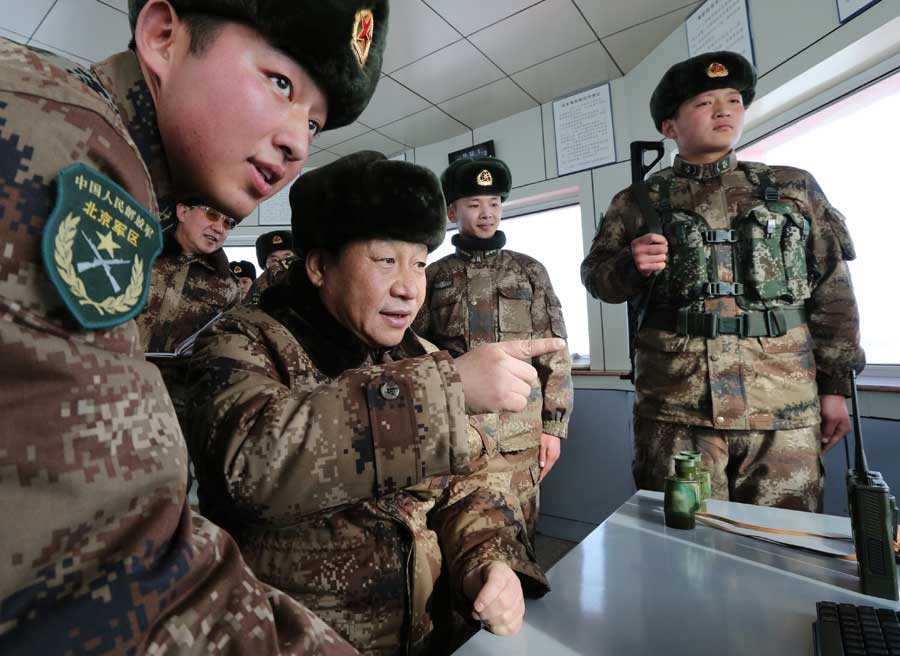 After the coronavirus first emerged in the Wuhan district of Hubei province, a similar lockdown was enforced in Shanghai. Coming under a scathing attack from the International community led by the west for downplaying the extent of the virus, China had imposed a similar dictum on its people. However, it was not as overt as this time.
Xi Jinping's Against Covid Criticism
According to specialists who have followed Chinese politics for a long time, the severe warning indicates that there has been internal opposition to Xi's zero-Covid policy within the party.
"This language should be read as a direct criticism of unspecified local CCP leaders who have questioned the policies at the center or who have been insufficiently successful in applying them," wrote David Bandurski, co-director of the China Media Project.
"And it is difficult not to hear in this phrase about 'self-righteousness' condemnation of leaders in Shanghai in particular," Bandurski added.
Shanghai, the citizens are already rebelling against the government. This is not an epidemic, but a political movement. pic.twitter.com/TnQEqtO0DW

— 魔女peace🌟🌟🌟银河系。新号,https://discord.gg/Fwb3rRrddu (@peace86774949) April 17, 2022
Many Shanghai residents have taken to social media in the last five weeks to ask for help and vent their frustrations about severe food shortages and lack of access to medical care.
Some people screamed and banged pots and pans from their windows, while others fought with police and health workers in the streets, an unusual sight in a country where dissent is often stifled.
Social media has been flooded with videos from Shanghai. Residents are enraged by the government's extreme strategy, which includes food shortages, strict quarantines, and arbitrary laws.
Shanghai Epidemic prevention personnel kill a corgi, just because the dog's owner is positive for COVID-19, and the owner was taken away for quarantine. pic.twitter.com/ljN1RlJhQb

— King of Fruit (@lizhixi70809594) April 6, 2022
An official in a hazmat suit is seen bludgeoning a corgi dog to death in the street in one particularly disturbing video verified by AFP. According to a state-run Shanghai news agency, the local neighborhood committee confirmed culling the creature because they were "afraid of being infected" but admitted the action was "thoughtless," according to a state-run Shanghai news agency.
The video had gone viral despite China's strict censorship.
There have also been videos of locked-up residents yelling "we want food" and "we want freedom." Citizens are seen walking to their balconies to protest the paucity of supplies in a video.
"Control your soul's dire for freedom. Do not open the window or sing", a disgruntled citizen is heard saying in a video published online.
Residents "protest" against lockdown policy in Shanghai.

But here is the twist,when the leading voice called "we want to leave for work,we want food",everybody echoed loudly.

When he called "WE NEED FREEDOM",most of residents did not follow…

— 巴丢草 Badiucao💉💉 (@badiucao) March 29, 2022
The Chinese government is doubling down on its approach of relying on fast lockdowns, mass testing, and quarantine to squash the highly transmissible Omicron variant for the foreseeable future, which becomes further clear with the latest declaration from the country's senior authorities.
China's top leadership's sharp and unforgiving warning is also significant as President Xi Jinping is expected to bag a record third term as the General Secretary of China's Communist Party at the 20th Congress slated for later this year.