By Amb Gurjit Singh
The Russian special operation in Ukraine shook the foundations of Europe's security plus energy matrix with Russia. Shocked into action, the European Union (EU) unprecedentedly reacted and set aside €500 million from the European Peace Facility (EPF).
This is to finance and coordinate European military support to Ukraine, including the delivery of military and non-lethal equipment.
This followed the €31 million for non-lethal assistance, which the EU had approved in December 2021. The decision of 27 February for €500 million for the first time uses the EPF, a non-budget facility 'that enhances the EU's ability to act as a global security provider.'
Established in March 2021, it is to preserve peace, prevent conflicts, and strengthen international security. The EPF has a financial ceiling of about €5.7 billion and extends up to 2027
Mobilization By EU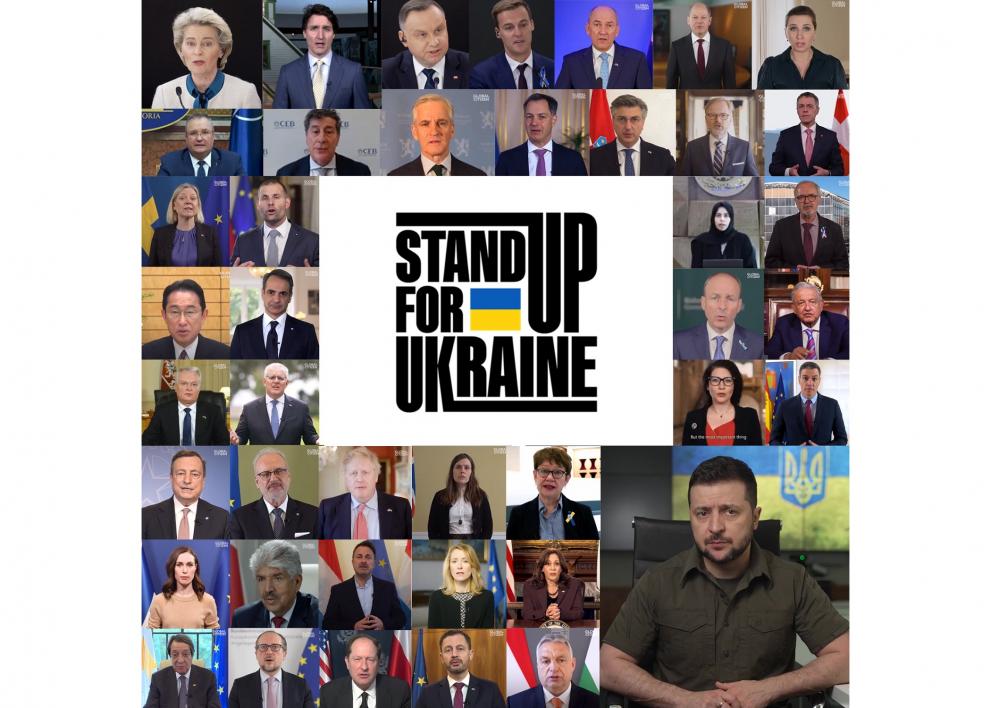 EPF provides financing for weapons, but the delivery responsibility remains with EU member states who are the owners of the military equipment.
This EU mobilization was further raised €1 billion by doubling allocation. The second tranche included a support package of €450 million, covering military equipment and their platforms. A €50 million package is to finance logistics and supplies, including medical, protective equipment, and fuel.
These measures are to be operational till the end of February 2024. They are backed by EU decisions to support the Ukrainian Armed Forces both for lethal and non-lethal methods.
In the subsequent decision of 23 March, the validity of the decision was extended to the end of March 2025 and covered various expenses which had already been undertaken post-Russian intervention.
EU assistance to Ukraine has crossed $1.35 billion; separately, $3.5 billion was provided to replenish Department of Defense equipment extant stocks, which will now go to Ukraine.
According to their gross national index, EU member states contribute to the EPF annually. Denmark, for instance, has opted out of the EU's common security and defense policy and does not contribute directly to the EPF but contributes in parallel ways. Based on these decisions, individual EU states began to supply military equipment to Ukraine from stocks that they held.
Often availability did not match Ukrainian military requirements. Ukraine now sends requests to the European Military Staff Clearing House, which then tries to match the availability of equipment among member states, including non-European NATO partners.
However, this seems to have run out of steam rather quickly because of the long military campaign for which NATO and the EU were unprepared.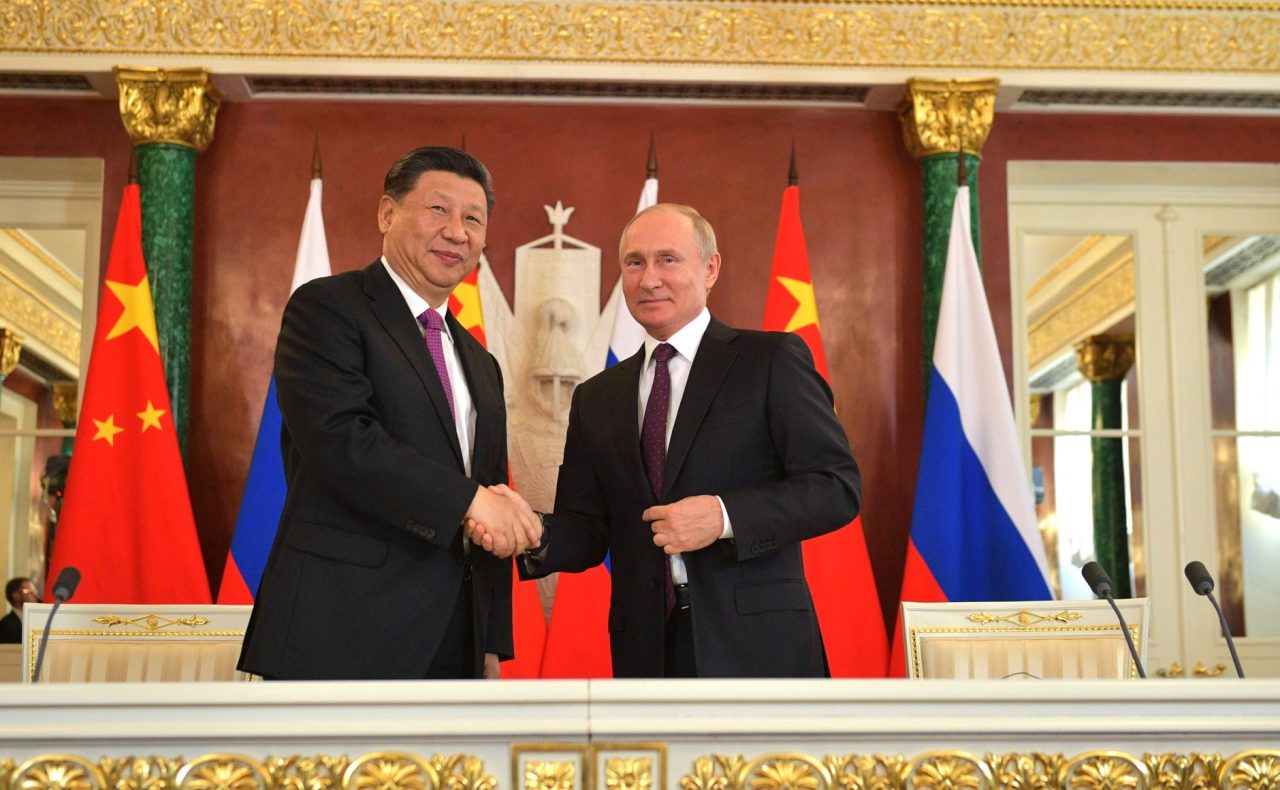 At the NATO Summit in March, US President Biden promised growing contributions. On 26 April, NATO and its partners met at the Ramstein Air Base in Germany to coordinate the enhancement of Ukraine's defense capabilities as the Russian invasion became diffused overall and yet seemed to focus on specific sectors.
The main focus of the NATO plus meeting was to assess Russian capabilities which would remain in eastern Ukraine and how to counter them with a systematic flow of defense assistance for Ukraine.
They also wanted to see how to deal with Ukraine's long-term security and its post-war defense posture. Nearly 40 countries attended this meeting. Besides NATO and EU, representatives from Israel, Australia, Kenya, Tunisia, South Korea, and Japan also attended
A larger military coalition is being formed on the issue of Ukraine to counter Russia, which was attempted in Iraq and Afghanistan. Whether the results would be different remains to be seen.
US Defense Secretary Lloyd Austin said that this NATO plus forum is likely to continue as a 'monthly contact group' that would keep assessing Ukraine's defense requirements, possibly indicating a long war ahead.
This time, Germany announced the delivery of heavy weapons to Ukraine. This is after serious cleavages within its ruling coalition, including the SPD itself. These heavy weapons include Gepard self-propelled anti-aircraft guns, which German defense minister Christine Lambrecht announced.
Another result of the meeting was that Eastern European countries were told that their military stocks would be replenished if they agreed to send their Soviet equipment to Ukraine. New replacements will be with equipment of NATO standards, integrating them into NATO more quickly and clearly.
Germany was willing to take some of the provisionings in this case. NATO plus is gearing towards dealing with Russia as a systemic enemy. This is different from 2014, when Russia had absorbed Crimea. However, NATO and Europe did not come together then as now.
However, Investigate Europe has revealed that 10 EU member states exported €346 million of military equipment despite the post-Crimea embargo. According to data analyzed by Investigate Europe, there has been apprehension that some of these weapons were used by Russia against Ukraine.
The data is based on the Working Party of the Council on Conventional Arms Exports (COARM). They covered official arms export registers of all 27 EU countries.
This showed that between 2015-20, 10 EU members, including France, Germany, Italy, Austria, Bulgaria, Czech Republic, Croatia, Finland, Slovakia, and Spain, sold varied levels of military equipment to Russia.
While Investigate Europe would like to believe that military equipment can include 'missiles, bombs, torpedoes, guns and rockets, land vehicles and ships', it seems that most of the equipment was dual-use or logistical and support equipment.
The EU Council decision on 31 July 2014 prohibited the direct or indirect sale of arms and related material to Russia by its member states. This was following the annexation of Crimea and the proclamation of Donbas as a separate Republic.
Several EU countries use the loophole in EU regulations to continue their exports. They used exemptions for contracts concluded before 1 August 2014 or related contracts which are necessary for the execution of such existing contracts.
The COARM believes that such exemptions mainly covered the figure of €346 million. Member states are themselves responsible for compliance with the arms embargo under the EU common position.
The COARM data shows that between 2014-2021, EU member states issued more than 1000 licenses that authorized arm-related exports to Russia. Most of these were for France and only about 10% were rejected.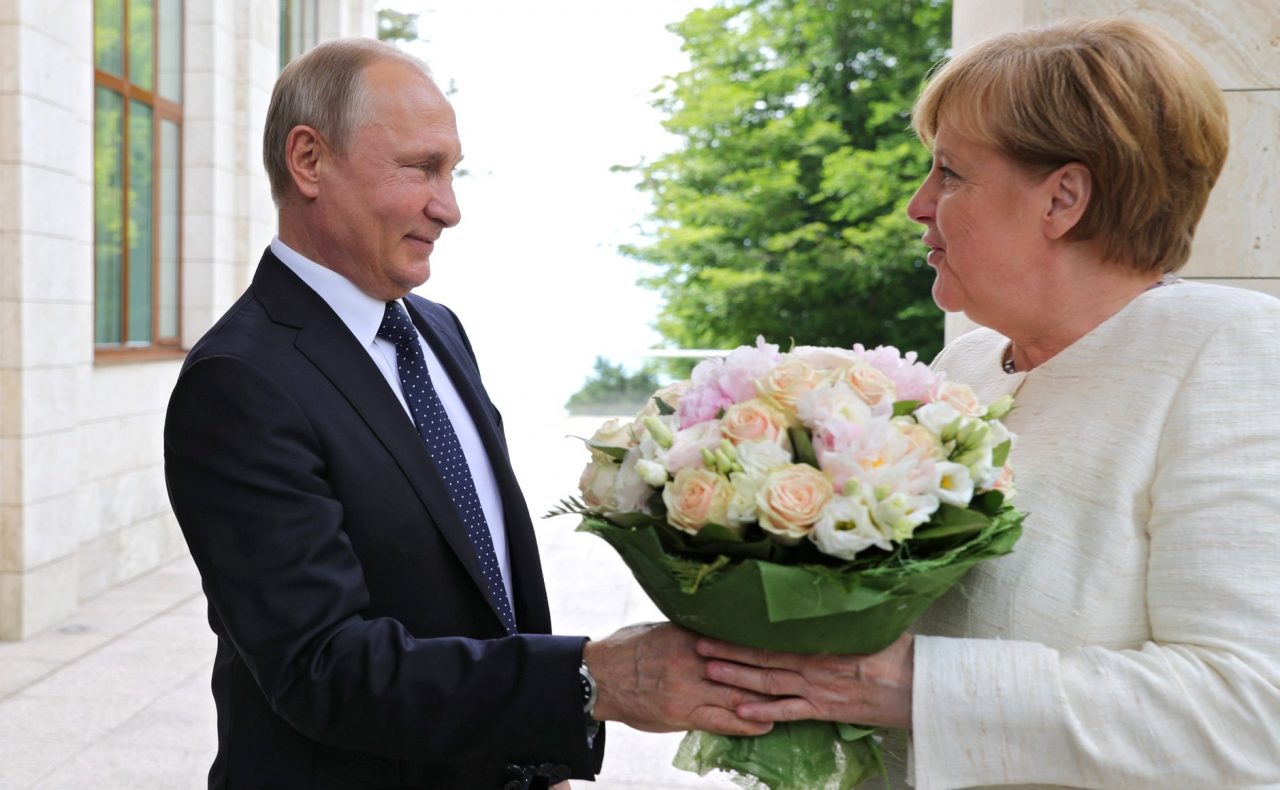 Arms Trade With Russia
France sold €152 million worth of military equipment to Russia, including imaging equipment, aircraft components, and lighter than air vehicles, thermal imaging cameras for tanks, navigation systems, infrared detectors for helicopters.
The main providers were from Safran and Thales group, whose largest shareholder is the French government. This equipment is used by helicopters, tanks, and land vehicles operating on the Ukrainian Front.
Riot control agents and chemical agents have also been part of such French exports. The French believe that the contracts which were enforced in 2014 have now all run their course.
Similarly, Germany was known to have exported €122 million worth of similar equipment to Russia. It mainly consisted of ice breaker ships, rifles, and special protection vehicles, all of which are labeled as dual-use.
The German system and civil society organizations did not then see these as military assets for Russia but as civilian control equipment.
Italy had a smaller export of €22.5 million through which Iveco sold land vehicles to Russia. These vehicles were assembled in some of the Russian Iveco factories from parts exported from Italy.
Rifles, pistols, ammunition, and related accessories were also exported under licenses granted by the Italian government. These were sold to the Russian civilian market for private security and paramilitary forces.
The Czech Republic, Austria, and Bulgaria also exported whatever they were producing in smaller amounts, mainly to support non-military police forces. The same data shows that it was not only the EU countries but Russia was the second-largest market for weapons exports from Ukraine as well.
Like energy, arms exports are in convoluted supply chains, which are not easy to dislodge.
The author is the former Ambassador to Germany, Indonesia, Ethiopia, ASEAN and the African Union. He is the Chair, CII Task Force on Trilateral Cooperation in Africa, and a Professor, IIT Indore.
Mail us at

[email protected]