India is slowly, but steadily recalibrating its foreign policy to align itself with Washington. The foundation for this shift was laid in October 2020 when New Delhi inked the Basic Exchange and Cooperation Agreement (BECA) during a visit by then US secretary of state Mike Pompeo.
In a clear indicator, New Delhi last week canceled a deal with Russia to buy 48 Mi-17 V5 helicopters after India's Defense Minister Rajnath Singh and External Affairs Minister S Jaishankar met their American counterparts in Washington.
Though New Delhi has claimed that the move was to push indigenization and taken much before the Ukraine war, many feel that India is gravitating toward the US.
What however does convey are the timings of the decision as the move will amuse the US and anger Russia. Moscow which is now reeling under NATO, US sanctions will definitely feel the pinch.
Also last month, India announced a phased import ban on 107 defense items. This ban will come into effect between December 2022 and December 2028.
Several Russian defense parts such as the sub-systems for Russian weapons and platforms including T-90 and T-72 tanks, BMP-II infantry combat vehicles, warships and submarines and anti-tank missiles are among the imports that will be banned.
These developments drive home the fact that India's indigenization drive, regardless of its motivations, will inevitably have the end result of lessening India's dependence on Russian arms.
India does have a successful history of using Mi-17 V5 helicopters as they were deployed during the 2008 Mumbai terror attacks as well as during the 2016 surgical strikes. However, it was this helicopter that crashed killing India's first CDS, Bipin Rawat.
India's support for the US is likely to extend in regions where New Delhi has a strong influence. Mauritius PM Pravind Jagunath, who was camping in India for a week had met Indian PM Narendra Modi to 'iron out the intricacies' and help Mauritius get back Chagos Island from the UK.
The island is claimed by Mauritius while the UK does not recognize Mauritius's sovereignty over it.
The fact is that Mauritius has long made noises over the same and according to a BBC  Mauritius says it was forced to give it up in exchange for independence, which it gained in 1968.
The Chagossians were evicted and the UK then invited the US to build a military base in Diego Garcia. US planes have been sent from the base to carry out bombing raids in Afghanistan and Iraq. The facility was also reportedly used as a "black site" by the CIA to interrogate terror suspects.
In 2016, the UK lease for the base to the US was extended until 2036. The UK has repeatedly apologized for the forced evictions, which Jugnauth has said were akin to a crime against humanity.
It has also promised to hand the islands over to Mauritius when they are no longer needed for security purposes.
The UK, since 1810, made Mauritius its colony and sliced off Chagos archipelago (a group of islands) outside Mauritius, before it granted independence to Mauritius and made Chagos, an overseas territory, and gave one island Diego Garcia to the US for its military base.
Mauritius went to the international court of justice over it but the British, American control did not waver.
India-US-UK Troika
The big question is whether the UK will abdicate its claim from it? Perhaps never, as owing to its strategic importance, so as to ward off China from the Indian ocean, it is now a convergent interest of all the three nations — UK, US and India.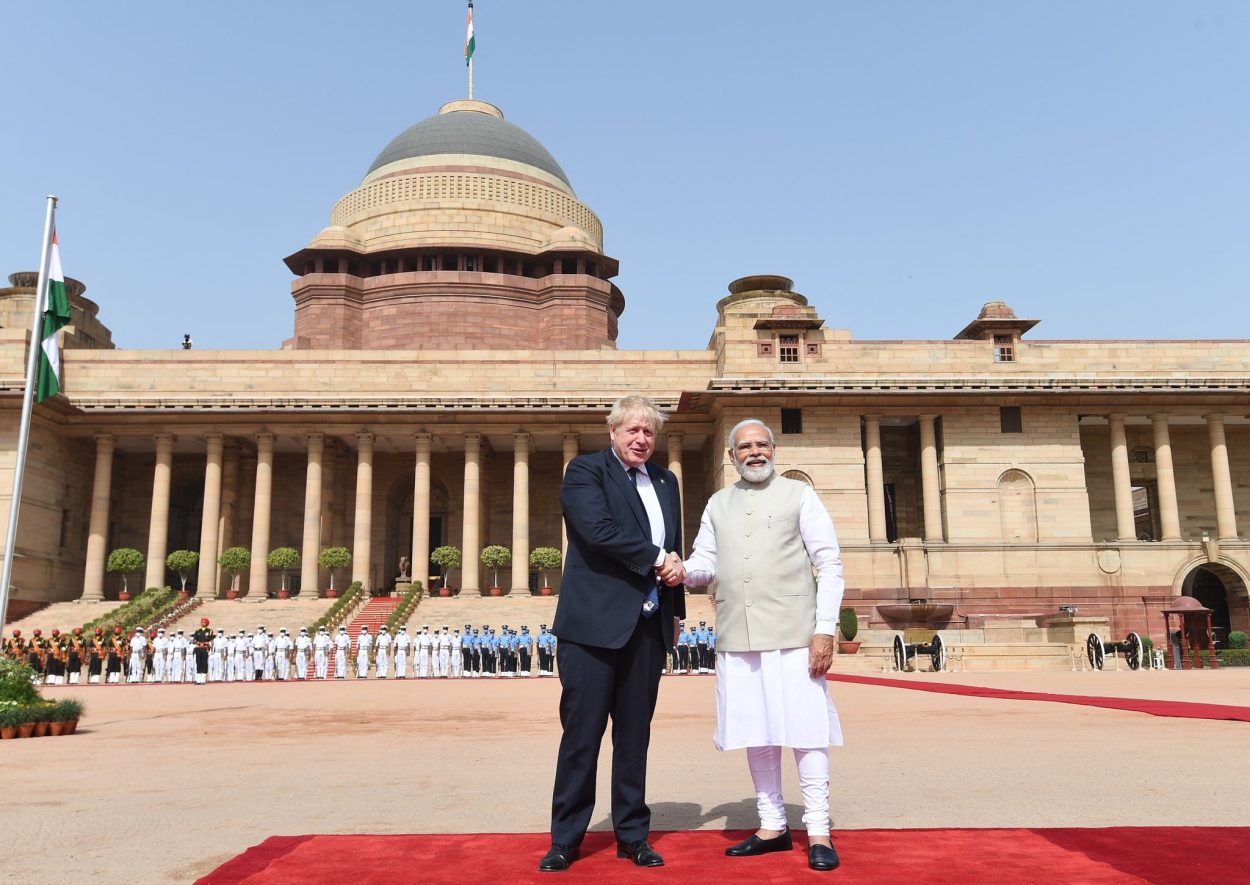 The UK, US, and India are all together against China in the South China Sea while India faces a Chinese challenge in Ladakh and its North-Eastern states.
US presence in the Indian Ocean will also come much to the help of India as the US stores its nuclear weapons and submarines in Diego Garcia that could possibly rescue India in case of a conflict with China.
The probability of Chagos going back to Mauritius will be detrimental to India's interests, hence, New Delhi would surely look forward to coalescing with the UK to prevail over Mauritius.
Owing to the considerable influence which India exercises in the Mauritian polity, as it always supported Mauritius causes in the international court of justice, the possibilities of Pravind Jagunath sealing the deal are quite ripe, as millions of dollars from the US are to make way in lieu of it.
Boris Johnson who was UK's foreign secretary in 2017 had then sought Indian help to solve the issue but could not see it through, is looking to make it happen with Narendra Modi's help this time.
The writer is a former UP State Information Commissioner and writes on international issues. VIEW PERSONAL
Email us at:

[email protected]