Ukraine will increase its reliance on mobile air defense groups due to the inability of air defense systems to cover the entire Ukrainian territory. This was announced by the spokesperson of the Air Force Command of the Armed Forces of Ukraine, Yuri Ihnat, on April 24.
"We are in such realities that we cannot now cover the entire territory of the country with air defense systems. The Patriot air defense systems are being delivered. And the S-300 and the Buk systems are not durable," Ihnat said.
He continued saying that the Ukrainian military is gradually moving toward replacing its Soviet-era air defense systems. As part of that, mobile fire teams have been built up, which have proven very effective during nighttime.
Regarding the Patriots, Ihnat said that the efficacy of the Patriot missile defense system would only be proven once deployed in combat while noting interest in seeing whether it can shoot down Iskander and Kinzhal ballistic missiles.
"We'll see if it (the Patriot system) can shoot them," he said. "Only real combat will show this. Patriot is one of the best air defense systems in the world."
The top-secret Pentagon documents leaked recently have revealed that American officials are worried Ukraine will run out of air defense equipment and ammunition by late spring or early summer.
According to one leaked document, marked as top secret and dated February 23, Ukraine's Soviet-era S-300 air defenses would be exhausted by May 2. This should be a grave concern, as the Soviet-designed Buk and S-300 systems are believed to comprise 89% of Ukraine's air defense systems against targets above 20,000 feet.
However, this is not surprising, as EurAsian Times had already discussed how the massive usage of Iranian-made Shahed 'kamikaze' (or suicide) drones by the Russian military was depleting Ukraine's inventory of surface-to-air missiles (SAMs).
The increasing threat from Shahed drones prompted the Ukrainian military to increase its reliance on mobile air defense groups armed with small arms and machine guns to shoot down these drones.
Depleting Stock Of Surface-To-Air Missiles
Air defense systems form the crux of Ukraine's aerial warfare strategy of denying its airspace to advanced Russian fighter jets, which surpasses that of the Ukrainian Air Force regarding technology and numbers.
Ukraine fielded medium and long-range air defenses, like the S-300s and Buk-M1s, which forced the Russian fighter jets to fly at altitudes below 4500 meters, right into the range of the man-portable air defense systems (MANPADS) that have accounted for a significant number of shoot-downs of Russian aircraft.
Ukraine's air denial strategy worked for a while. Soon the Russian military adapted to the circumstances and began employing kamikaze drones like Iranian-made Shahed-136 in large numbers that overwhelmed Ukraine's air defenses.
The Russian forces began swarm attacks using multiple Shahed-136 kamikaze drones at once, in batches of five and more, to overwhelm Ukrainian air defenses. Russian forces reportedly used 12 drones for a single swarm attack in one instance.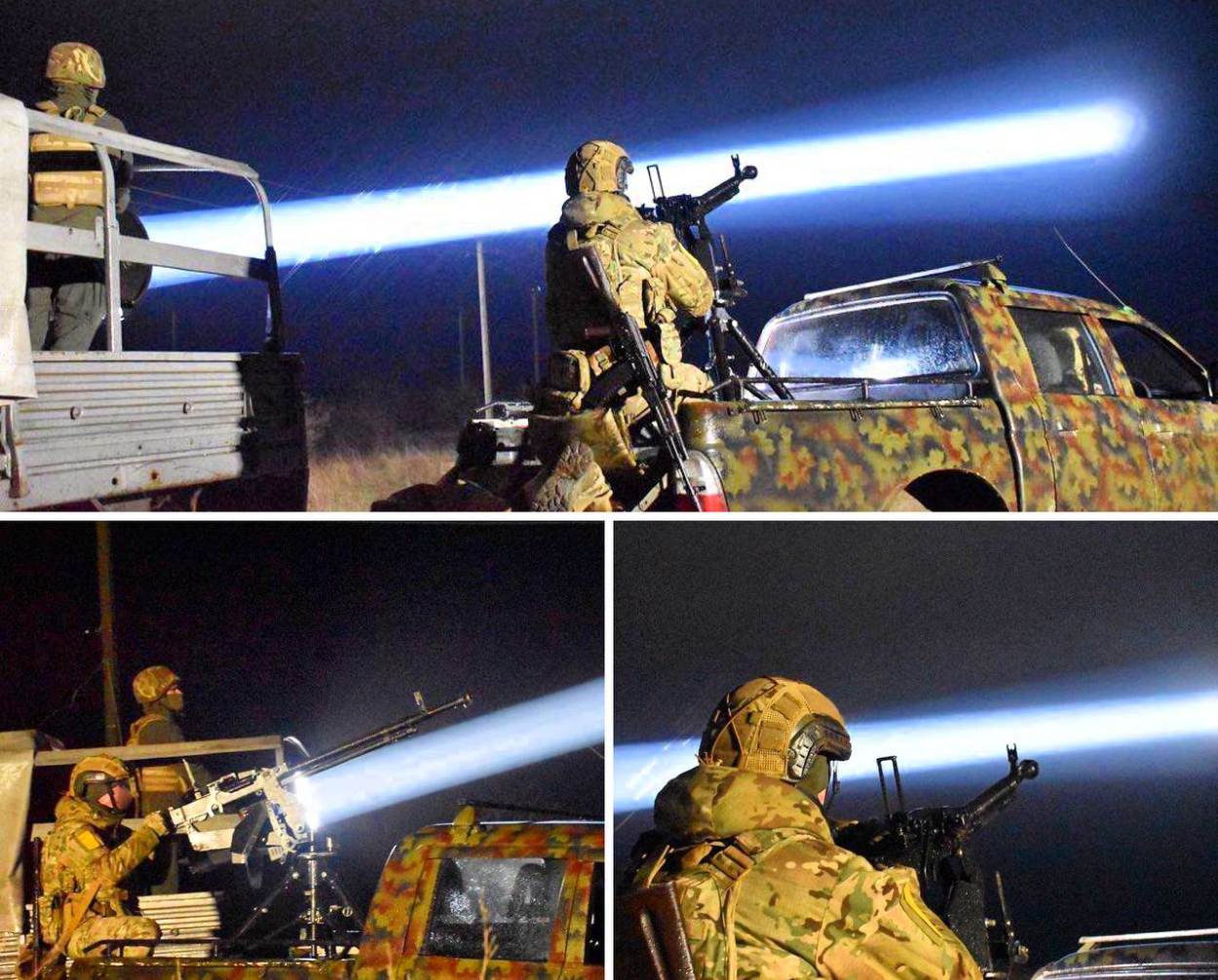 As per some reports, the Russian forces have also been launching the kamikaze drones in pairs, with one flying above the other, either as a backup if the lower one is shot down, or if the lower drone is successful, the second one can be directed toward a different target.
Since early October, Russian strategy has been to fill the Ukrainian skies with missiles and loitering munitions to overwhelm the Ukrainian air defense systems and destroy its energy grid and critical infrastructure.
The kamikaze drones provide Russia with an expendable and cost-effective alternative to its precious and expensive warplanes and cruise and ballistic missiles. Even if these drones were shot down, they would still deplete Ukraine's prized stockpile of surface-to-air missiles (SAMs).
After almost every large-scale drone attack by Russia, Ukrainian forces have claimed an impressive number of shoot downs, mostly above 60%, and in some instances, even above 80% of drones used by Russia.
Assuming the claims made by Ukrainian forces are valid, the significant cost differential between the kamikaze drones employed by Russia and the surface-to-air missiles used by the Ukrainian troops to shoot them down, coupled with the vast numbers in which Russia deploys these kamikaze drones, raises the question whether Ukraine can call its counter-drone effort a success.
This is because Ukraine has been using Soviet-era air defense systems like S-300 surface-to-air missiles to shoot these drones down, which had already been depleting at faster rates even before the Russian military started using kamikaze drones, as has been discussed by EurAsian Times here.
Mobile Air Defense Units
The Ukrainian military also adapted to the widespread Russian deployment of kamikaze drones by forming mobile air defense units to shoot down the incoming waves of Iranian-made Shahed drones and leave the main air defense systems like S-300 to engage larger Russian missiles.
According to Ukrainian media sources, these mobile air defense units usually consist of up to four servicemen – a driver, a machine gunner, a MANPADS operator, and a group commander.
Ukraine is being attacked by two groups of "Shaheds" – Kim.

And this is how the mobile air defense groups that will shoot them down look like.

TRUKHA⚡Ukraine https://t.co/q40NL27SOm#SlavaUkrayini pic.twitter.com/gYHU8TdjIK

— Lew Anno Suport #Ukraine 24/2-22 (@anno1540) January 1, 2023
Hundreds of such air mobiles defense units, scattered across the Ukrainian-controlled territory, are meant to counter the Russian kamikaze drones. Their routes are chosen based on the analysis of previous Russian drone strikes.
The Western military aid to Ukraine also reflected this new strategy of using mobile air defense groups. For instance, in November 2022, the UK pledged 125 anti-aircraft guns to Ukraine as part of a £50 million package, especially to counter Iranian-made Shahed drones.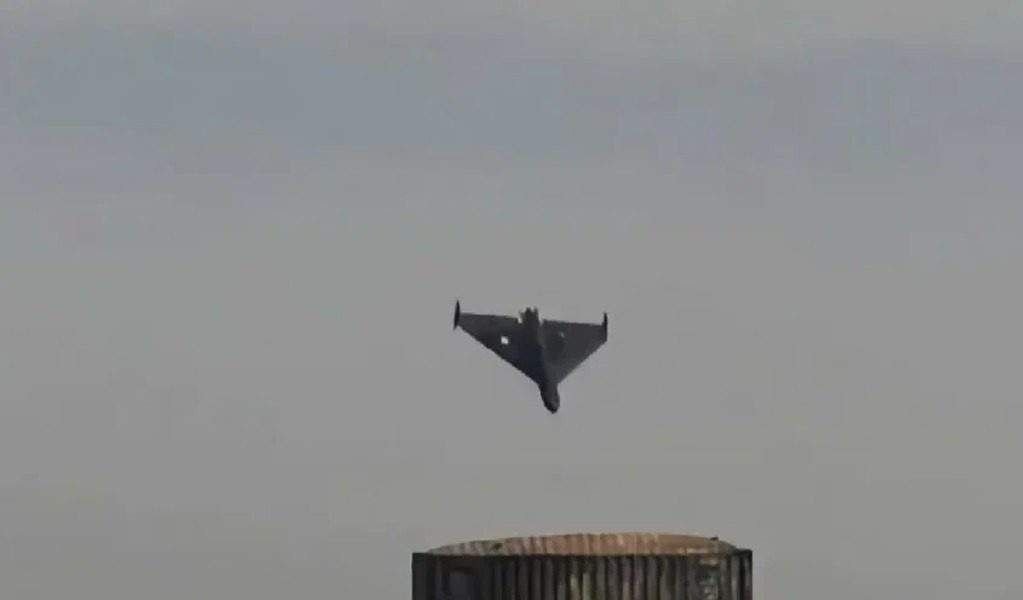 The Ukrainian forces have also been using homemade anti-aircraft machine guns based on the two PKT Kalashnikov tank machine guns. These Soviet-era paired PKTs are installed on a pickup truck.
Therefore, there is nothing new in the use of mobile air defense units. However, the latest remarks by Ukrainian Air Force spokesperson Ihnat suggest that the Ukrainian military has now decided to double down on the use of these mobile units.