India and China have started a new phase of the disengagement of forces on the border in Ladakh in the area of Gogra-Hotsprings, India's Defense Ministry said on Thursday.
"On September 08, 2022, according to the consensus reached in the 16th round of India China Corps Commander Level Meeting, the Indian and Chinese troops in the area of Gogra-Hotsprings have begun to disengage in a coordinated and planned way, which is conducive to the peace and tranquility in the border areas," according to a statement from the defense ministry.
The two Asian giants have thousands of square kilometers of disputed borderlands between them, from the Ladakh region, which is triangulated with Pakistan's Kashmir claims, all the way to Arunachal Pradesh to the east of Bhutan.
Border conflicts are a permanent fixture of India-China relations, as the countries do not have a marked border but rather the Line of Actual Control, created after the 1962 border war between the nations.
The tensions in Ladakh between China and India escalated in May 2020. Following several conflicts between the countries' military units in the area of Pangong Lake, Beijing prompting New Delhi to increase its military presence on the border.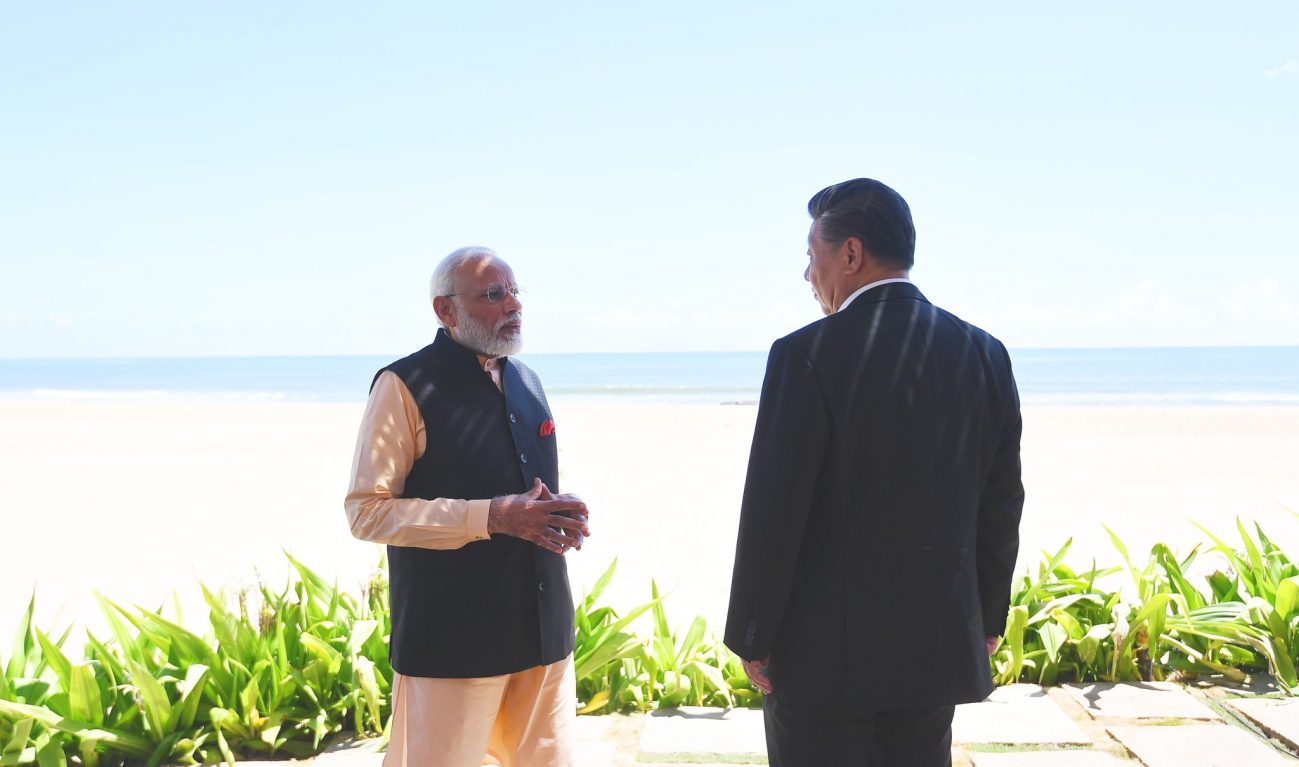 In an attempt to reduce tensions, New Delhi and Beijing launched disengagement consultations in early June 2020, with the first phase of disengagement on the northern and southern banks of Pangong Lake completed in February 2021. Since 2020, 16 rounds of talks have taken place, yielding mixed results.
Meanwhile,  Japanese Defense Minister Yasukazu Hamada and his Indian counterpart Rajnath Singh held a bilateral meeting in Tokyo where the sides discussed mutual cooperation, situation in the world and in the Indo-Pacific region, as well as the Ukrainian conflict, the Japanese Defense Ministry said on Thursday.
"On September 8, 2022, Defense Minister Hamada and Defence Minister Singh held a Defence Ministerial Meeting from 10:00 for 90 minutes at the Ministry of Defence. The Ministers welcomed increasing multilateral defense cooperation and exchanges including both Japan and India, … exchanged views on the regional situation including the situation in Ukraine.
They highlighted their commitment to working in tandem towards a peaceful, stable and prosperous world," the ministry said in a statement.
The defense officials also welcomed "increasing multilateral defense cooperation and exchanges including both Japan and India" and "the improving interoperability through such initiatives as the implementation of the Agreement Concerning Reciprocal Provision of Supplies and Services" between the Japanese and Indian military during bilateral training, the statement read.
Hamada and Singh affirmed that they would continue to promote the defense cooperation to enhance Japan-India Special Strategic and Global Partnership and to "reinforce the Free and Open Indo-Pacific while maintaining close communication between respective defense authorities," the ministry added.