India and Algeria have conducted a maiden joint military maritime exercises, the Indian defense ministry said on Tuesday. The drills took place in the Mediterranean Sea near the Algerian coast on Sunday.
#IndianNavy INS TABAR participated in #PASSEX with Algerian Naval Ship EZZADJER on 29 Aug 21. The Mediterranean exercise was aimed at maritime law enforcement, regional security and project long range sustenance.

🇮🇳🤝🇩🇿#interoperability@indiannavy @SpokespersonMoD@MEAIndia pic.twitter.com/Ajfj4wlhVM

— India in Algeria (@indiainalgeria) August 30, 2021
"As part of her ongoing goodwill visit to Europe and Africa, INS Tabar took part in a Maritime Partnership Exercise with Algerian Navy ship 'Ezzadjer' on 29 Aug 21," the statement read.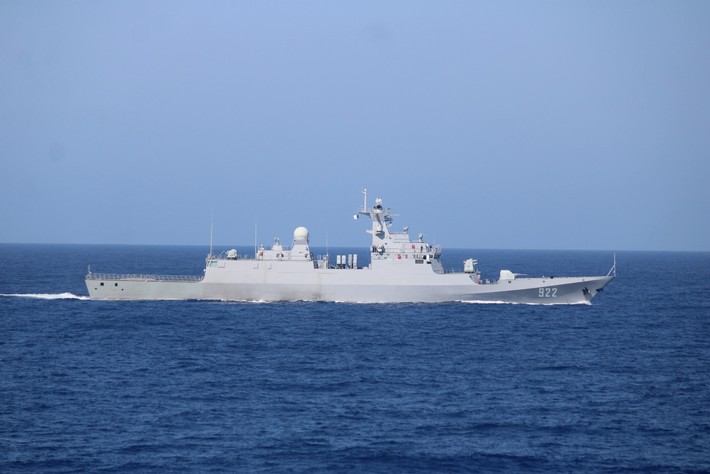 The vessels practiced various activities, including coordinated maneuvers, field communication and others. The exercises aimed to enhance interoperability and interaction between the ships in the future, the statement added.
Earlier,  Indian Defense Minister Rajnath Singh presented a new cutting-edge coast guard ship, noting the progress made by India in that area of maritime security in the last 44 years.
"It gives me immense pleasure to be present amongst all of you on the occasion of commissioning of state-of-the-art Coast Guard Ship, 'Vigraha' today," Singh said as quoted by his office on Twitter, adding that the vessel is 100 meters (328 feet) long and equipped with the latest technologies.
The minister went on to praise the strides that had been made by the Indian Coast guard on the international level, citing its handling of coastal security, maritime crises and disasters.
"The Journey of growth of our [Indian Coast Guard], which began with a modest 5-7 small boats, has today grown to over 20,000 active personnel, over 150 vessels, and a fleet of over 65 aircraft," the minister said.
India established its coast guard service in 1977, 30 years after achieving independence from the United Kingdom. Earlier in the month, the country celebrated its 75th Independence Day.