The sixth and the final vessel of the French-origin Scorpene Class submarines (rechristened the Kalvari-class) — part of Project-75 — was launched recently at the Mumbai-based Mazagon Docks Limited (MDL).
It was handed over to the Western Naval Command of the Indian Navy in a function attended by Defence Secretary Ajay Kumar and Vice-Chief of Naval Staff Vice Admiral SN Ghormade among other dignitaries.
During the function, Kumar announced India's indigenous effort to develop homegrown marine engines. The statement assumes significance as India imports engines for warships from Europe.
Set For Mid-2023 Commission
INS Vagsheer will now begin its harbor acceptance, sea, and diving trials over the next year, and will be commissioned into service by mid-2023. Between 2015 till date, the five boats were released to the Indian Navy includes, including INS Kalvari (commissioned in December 2017); INS Khanderi (commissioned in November 2019); INS Karanj (March 2021); INS Vela (November 2021), and Vagir (launched on November 2020). Only the Vagir and the Vagsheer remain to be commissioned.
Made under a Transfer-of-Technology (ToT) agreement with France's Naval Group after the $3.75 billion deal was inked in October 2005, the project involved installing an Air Independent Propulsion (AIP) on the last two boats when they come in for their first refit and Mid-Life Upgrade (MLUG).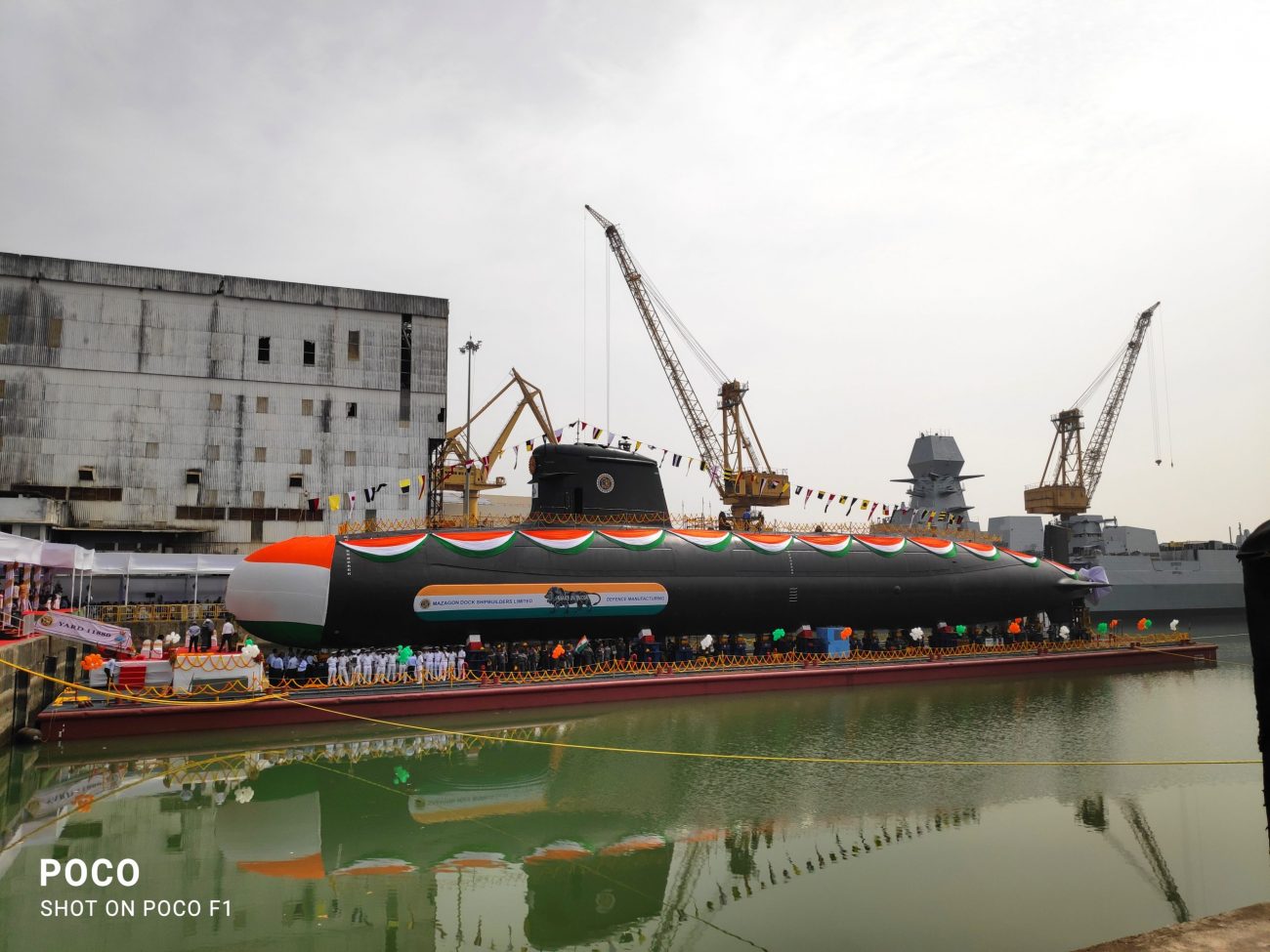 An indigenous AIP system has been developed by the Defense Research and Development Organization's (DRDO) Naval Materials Research Laboratory (NMRL), which was tested in March 2021.
New Technology
Based on the phosphoric acid fuel cell technology, the length of the Vagir and the Vagsheer will be increased to accommodate the system, where a section containing the AIP will be added.
Midway between conventional diesel-electric propulsion (SSK) and nuclear propulsion (SSN/SSGN/SSBN), an AIP-powered submarine (SSP), allows a submarine to stay underwater for at least a week without the need to snorkel (taking in atmospheric oxygen to recharge its batteries).
The AIP provides the stealth and lower acoustic levels of an SSK, unlike the relatively noisy turbines of nuclear-powered boats. However, it can't match the endurance and diving depths of a nuclear submarine.
Nuclear propulsion allows a submarine to stay underwater for months on end, with the latest British, French, and US vessels even have solved the noise issue with new acoustic suppression and propeller milling technologies.
Their only problem however remains the maintenance of the reactor and releasing and storing of nuclear fuel waste.
Project 75-India Lagging
However, Project 75-India (P-75I) class has been lagging, with the Strategic Partnership (SP) model turning out to be a sticking point. Such partnerships involve a foreign shipyard building six AIP SSPs boats in India with Indian shipyards.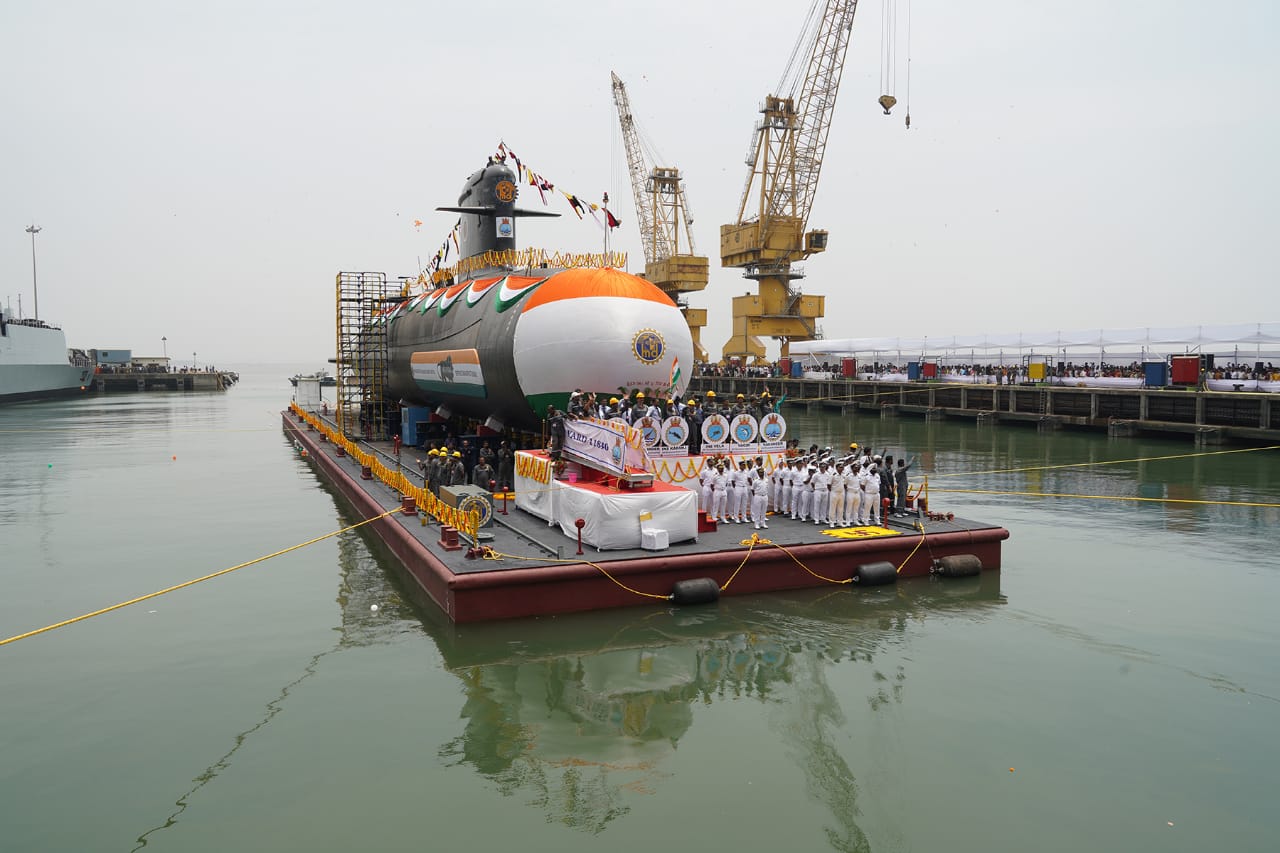 "Two tenders for shortlisting the Indian shipyard and the other for identifying a foreign Original Equipment Manufacturer (OEM) were undertaken and both have been finished. Advice from the Ministry of Law and the Additional Solicitor General (ASG) is being taken," Kumar said while interacting with the press.
Rosoboronexport (Russia), Navantia (Spain), Naval Group (France), Daewoo (South Korea), and ThyssenKrupp Marine Systems (Germany) are the five foreign bidders for the project. Experts have pointed to how additional submarine building capacity built at the MDL will go idle, with critical design and construction skills possibly being lost if the project is not finalized soon.
Meanwhile, addressing the event, Kumar said that the Vagsheer was built with modular construction, where sections were built separately and then joined together, a mark of advancement toward Western standards of warship construction.
While talking about achieving "90% indigenization" in the floating front of warship construction, Kumar said even the 'move' aspect where marine power plants are traditionally imported will see change with the government tying up with private industry to develop engines.
The engines will be developed under the 'Make 1' category of the Defense Acquisition Procedure (DAP) where 70% of the development costs will be borne by the Indian government. MKU (Germany) and Zorya (Ukraine) are two of the leading suppliers of ship engines like Combined Gas and Gas (COGAG) and Combined Diesel and Gas (CODAG) for Indian warships.
Kumar also talked about US naval warships possibly coming to India for repair and maintenance, following a discussion between Defense Minister Rajnath Singh and US Secretary of Defense Lloyd Austin during their 2+2 meeting last week in Washington.
External Affairs Minister S. Jaishankar and Secretary of State Anthony Blinken had also met as a part of the format.
"At 2+2 in the US, Defense Minister Rajnath Singh told the US Secretary of Defense about the kind of work being done in Indian shipyards. The Secretary of Defense has said a team of US officials will visit India for examining and identifying the shipbuilding facilities here. While there will be other shipyards, MDL is one of them," Kumar added.