The Indian Air Force (IAF) has established a Center of Excellence (CoE) for the integration of Artificial Intelligence (AI) into its warfighting capabilities, becoming the first among the three armed services of India.
Dodge, Dip, Duck, Dive! F-16 Pilot Recounts How He Maneuvered His Fighter Jet To Defeat Six Surface-To-Air Missiles
On July 10, Vice Chief of the Air Staff (VCAS), Air Marshal Sandeep Singh, inaugurated the IAF's Centre of Excellence for Artificial Intelligence under the aegis of UDAAN (Unit for Digitisation, Automation, Artificial Intelligence, and Application Networking) at Air Force Station Rajokri, New Delhi.
"A Big Data Analytics and Al Platform have been commissioned in the IAF's Al Centre, for handling all aspects of Analytics, Machine Learning, Natural Language Processing, Neural Networks, and Deep Learning algorithms," said the IAF in a press release.
The latest Graphical Processing Unit-powered servers will be used to undertake these high-end computer applications, per the IAF's statement.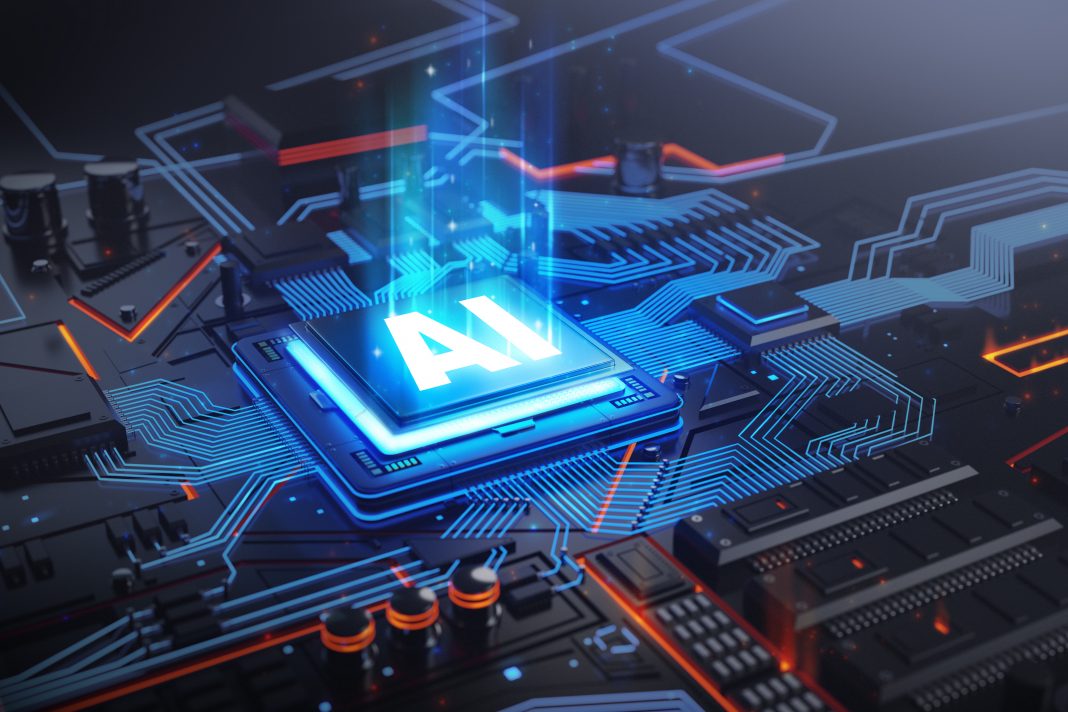 While addressing the gathering at the inaugural ceremony, Air Marshal Singh said that the IAF had taken proactive steps to incorporate Industry 4.0 and AI-based technologies in its warfighting processes.
"The AI COE with high-end compute and big data storage capabilities, coupled with full-spectrum Al software suites, would substantially enhance the operational capability of IAF," Air Marshal Singh said.
Singh further said that the Al-based applications are being developed with in-house expertise in coordination with various Public Sector Undertakings (PSUs), MSMEs, and leading academia in the field of Artificial intelligence.
Artificial Intelligence In Aerial Warfighting
In today's day and age, information and the ability to process this information to arrive at decisions is paramount.
US Military's 'Most Secretive Craft' Has Been 'Flying Non-Stop' For Over Two Years & Has No Plans To Land
This is true in military aviation, where fighter pilots operating high-speed combat aircraft can find themselves in a complex high-paced threat environment where multiple threats are coming in from various directions at high speed.
In such a situation, detecting, tracking, and engaging these threats is essential for fighter pilots to survive and carry out their missions. This is where Big Data and Machine Learning come in, as these technologies can process a lot of information very quickly to enhance the battlespace awareness of the pilots.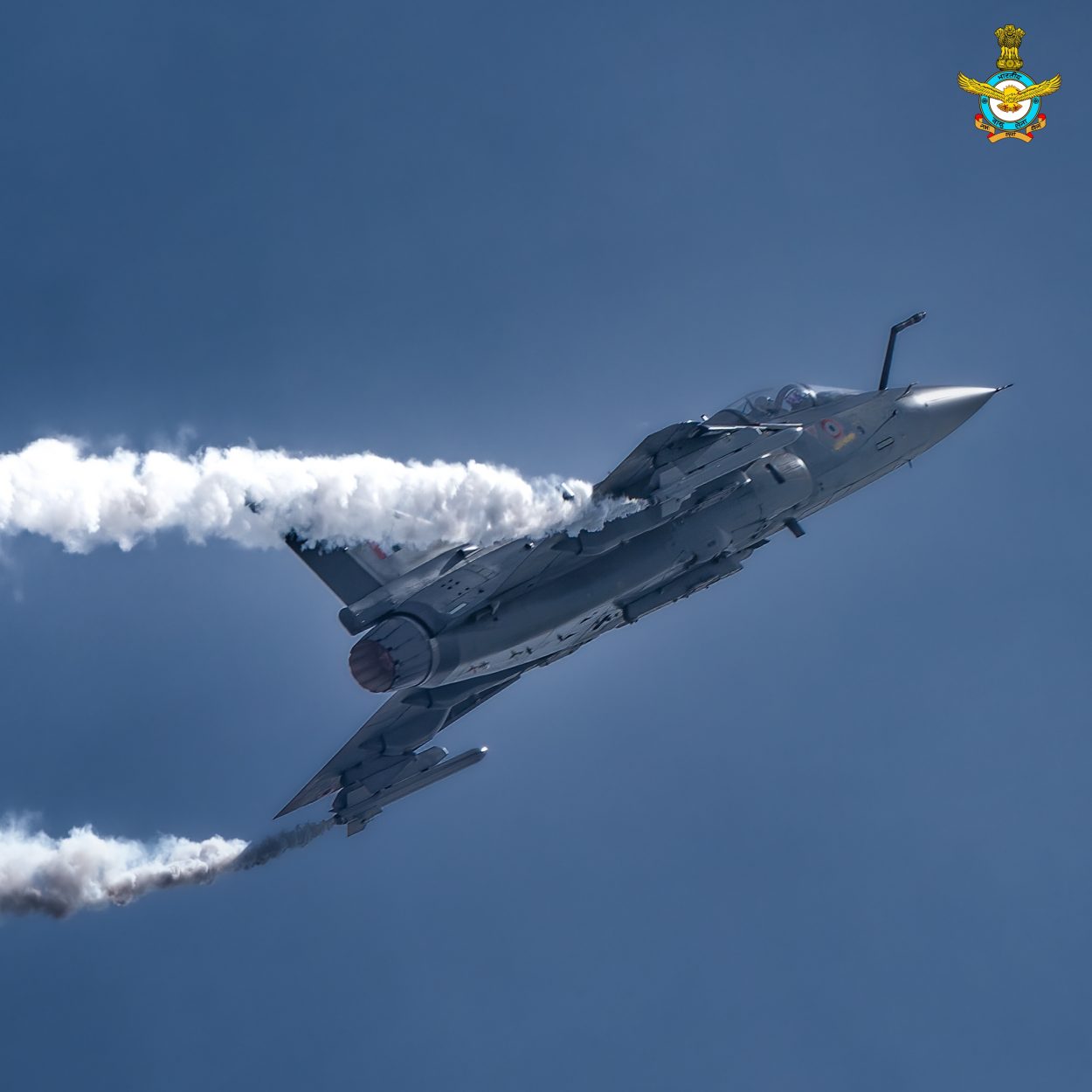 While Artificial Intelligence (AI) takes it to another level by taking over the decision-making task, thereby making the aircraft semi-autonomous to take some load off of pilots but not entirely replacing them, according to Aerospace and Defense Analyst Girish Linganna.
"In aerial combat, AI shall not replace human operators, but rather aid them; taking over simpler tasks and freeing the pilot's headspace for more complex decision-making," Linganna told EurAsian Times.
Linganna explained that AI algorithms automate various human tasks, but the complexity of functions comes into play and broadly defines the challenge at hand.
"For example, for a robot cleaning the floor, the algorithm will largely concern itself with looking where it's going and cleaning. However, a task like guiding a fuel hose during aerial refueling would be a greater challenge, even for a human operator," Linganna said.
When asked how exactly the AI enhances the capabilities of a fighter jet, Linganna said that an AI could work into this dynamic by either increasing capabilities as an add-on or by perfecting tasks often taken up by human operators.
"In aerial combat, we have two skilled players engaged in the most expensive game of chess," Linganna explained, adding that the "key to victory is largely outmaneuvering and forcing errors.
He further added: "In the cockpit, the three-dimensionality of flight means going from a twenty-degree bank angle, ascending at ten degrees, to get to a thirty-degree bank angle, rising at twenty degrees, the way to move the stick will vary at different speeds. Such is only one of the many overheads in a dogfight.
AI can address many such overheads and simultaneously increase the Situational Awareness of the human pilot.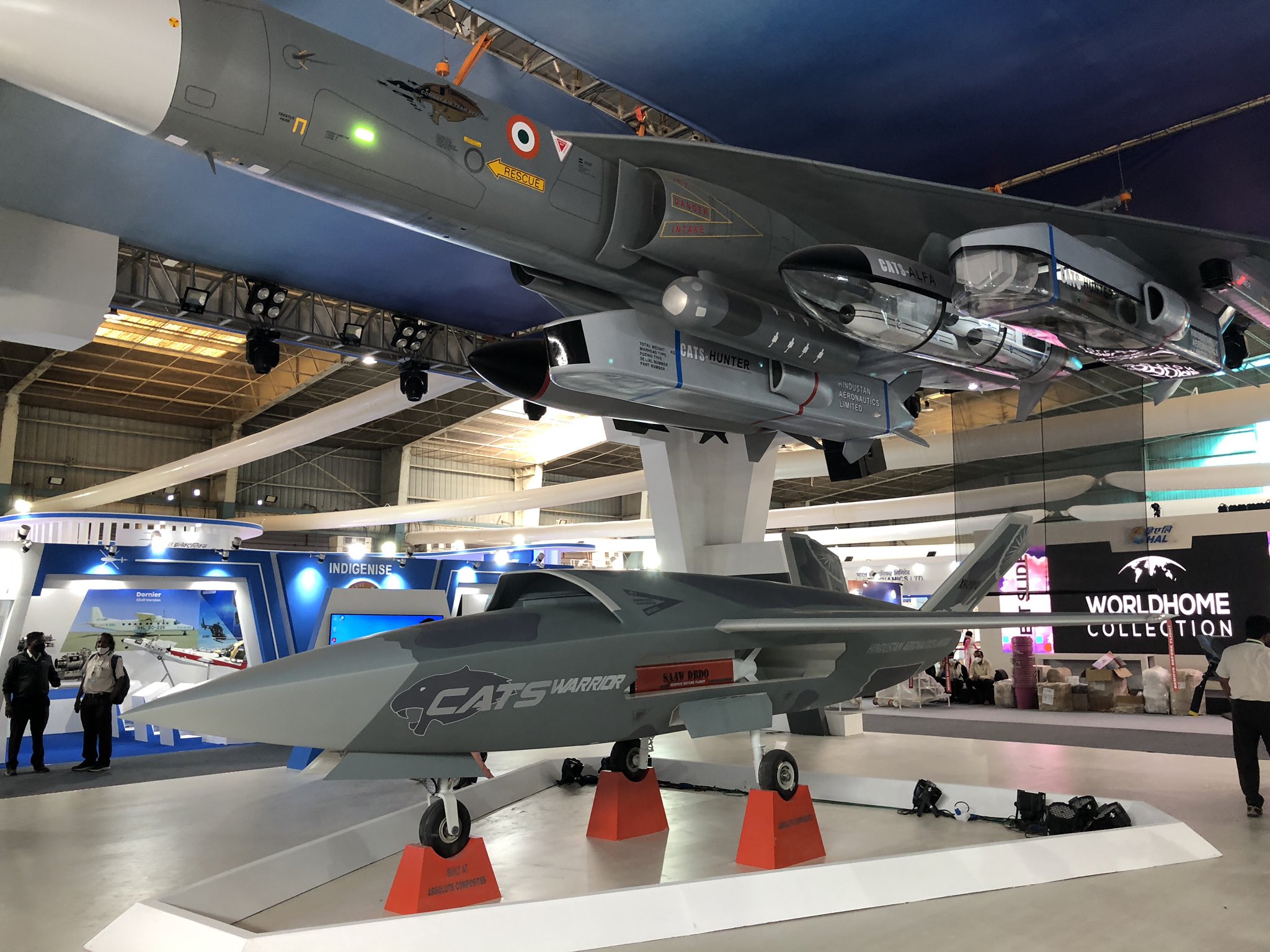 We have autonomous wingman programs like Defense Research and Development Organisation (DRDO)'s indigenous Combat Air Teaming System (CATS), which focuses on expanding the capabilities of each pilot in the air by increasing payloads at hand and also offering greater situational awareness."
China Dominating Artificial Intelligence
Militaries worldwide constantly work to incorporate modern technologies into their warfighting, and AI is no exception.
The two superpowers, the US and China, are at the forefront of the ongoing race for AI supremacy since the militaries of both these countries view AI as a critical part of next-generation warfare.
In February, the US Defense Advanced Research Projects Agency (DARPA) solicited proposals for converting the existing F-16D aircraft into a testbed platform for AI-enabled dogfighting in realistic experiments.
The solicitation, part of DARPA's Air Combat Evolution (ACE) program, asked for aircraft hardware and mission systems software for modifying and testing two F-16D aircraft to accept within-visual-range (WVR) autonomy algorithms.
The agency also asked the industry for solutions to measure, increase and predict human trust in combat autonomy performance.
The ACE program aims to enhance trust in combat autonomy through human-machine collaboration in aircraft dogfighting.
Likewise, China has been working to incorporate AI into warfighting by leveraging its booming drone industry.
In January, researchers from the China Aerodynamics Research and Development Centre in Mianyang, Sichuan province, claimed to have developed an AI-based system that can train unmanned combat drones to dogfight manned fighter jets thousands of times faster than comparable US technology.
This was not the first instance of China using AI to train combat drones for fighting manned fighter jets. In June 2021, the Chinese PLA Central Theater Command Air Force simulated a dogfight in which a highly experienced pilot was knocked down by an AI-enabled aircraft.
China is moving fast toward overtaking the US as a world leader in AI technology.
As recently reported by EurAsian Times, China's core AI business is anticipated to increase at a compound annual growth rate (CAGR) of 24.8%, from 199.8 billion yuan ($29.89 billion) in 2021 to more than 600 billion yuan ($89.76 billion) in 2026.
Iranian Drones For Russia? Here Is The List Of Combat UAVs That Tehran Can Offer To Moscow To Attack Ukraine
Experts also suggest that China is surpassing the US in testing and incorporating AI into their military, especially the Air Force, and US government officials are concerned by this development.
"Certain people in the US government have forewarned Chinese global dominance in AI, especially in integration with the air force, if others do not wake up to the task," Girish Linganna told EurAsian Times.
According to Linganna, China has already outpaced the US in testing AI against their air force squadrons. "Nearly 30% of Chinese military contracts involve AI and drones. However, their current focus remains on surveillance," Linganna noted.
India Encourages Industry To Develop AI Technology
India also appears to be concerned by the burgeoning advances of the Chinese military in AI technology. Therefore the Indian government is encouraging research and development in this field.
On July 11, India's Ministry of Defense (MoD) held the first-ever 'AI in Defense' (AIDef) symposium and exhibition, during which Defense Minister Rajnath Singh unveiled 75 new indigenously developed AI products/technologies.
These 75 products are a result of collective efforts made by the Armed Forces, DRDO, Defense Public Sector Undertakings (DPSUs), and several Indian start-ups under the government's Innovations for Defense Excellence (iDEX) initiative and the private industry in the last four years in the field of AI.
"We have started incorporating AI applications in remote piloted, unmanned aerial vehicles, etc. There is a need to move further in this direction so that we can develop autonomous weapon systems. Timely infusion of technologies like AI & Big Data in the defense sector is of utmost importance so that we are not left behind the technological curve and can take maximum advantage of technology for our services," Rajnath Singh said during the AIDef Symposium.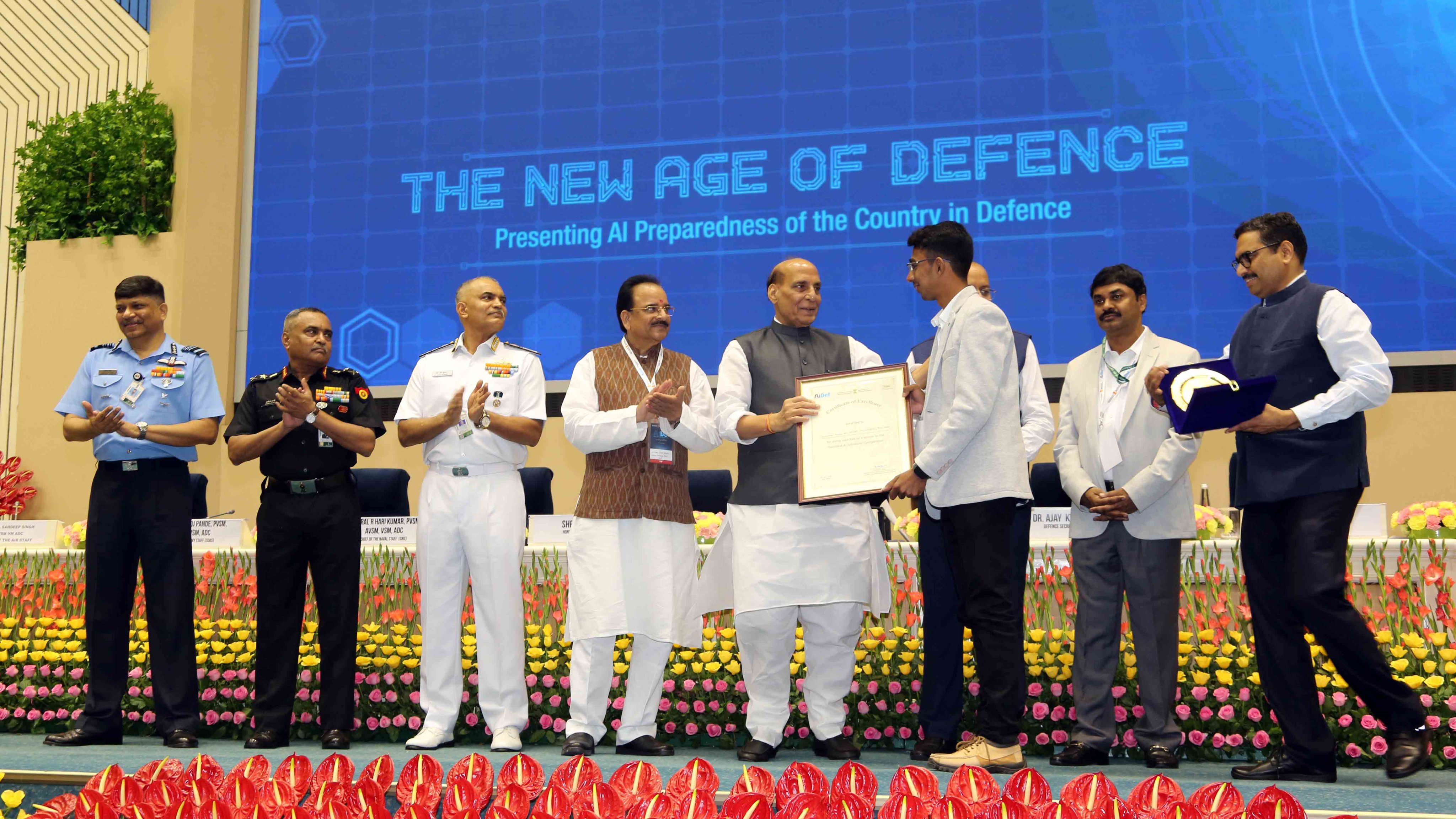 When asked how the Indian government intends to promote innovation and development of AI technologies within the industry, Linganna explained that the Indian approach has been to mobilize its public entities and leverage its players, as part of which the government has simplified many bureaucratic hurdles earlier involved in defense projects.
"It (India) has increasingly sought more innovation and is willing to use various platforms to fund multiple players in a controlled competition. It showcases a fertile environment for private players to take on risks while allowing the Indian government to steer the direction of this innovation," Linganna said.