Russia's Iranian-made drones have gained global limelight for devasting the Ukrainian infrastructure. It was discovered that the engine in the Mohajer-6 UAV, which Ukraine shot down over the Black sea, was made by the Austrian company Rotax.
'Heartbreaking' Record of Accidents: US Air Force Launches F-35 Crash Recovery Training For The Very First Time
The Rotax engine was discovered in the Mohajer-6 UAV when Ukrainian intelligence officers presented the partially dismantled drone during a CNN network broadcast. 
Moscow started using the Mohajer-6 drone in September, as previously reported by the EurAsian Times. The Mohajer-6 is a twin-boom drone with a high-wing layout in which the wing is connected to the top of the fuselage.
Rotax is an Austrian division of Bombardier Recreational Products (BRP), a Quebec-based business with its headquarters in Valcourt. The business is well-recognized for developing engines for aircraft, unmanned aerial vehicles, motorcycles, watercraft, snowmobiles, and other vehicles.
The MQ-1 Predator drone from General Atomics and the Heron drone from Israel are two of the most well-known drones powered by BRP's Rotax aviation engines. 
In response to the revelations, BRP and Rotax issued a statement insisting that Rotax engines are "produced, designed, and certified for civil use only by the applicable civil regulatory authority." 
The press release stated, "we have been made aware of the alleged use of Rotax engines, or counterfeit engines, in certain specific situations involving Iranian Mohajer-6 drones in the conflict areas." 
"We are taking this situation very seriously. BRP has not authorized and has not given any authorization to its distributors to supply military UAV manufacturers in Iran or Russia," Rotax added.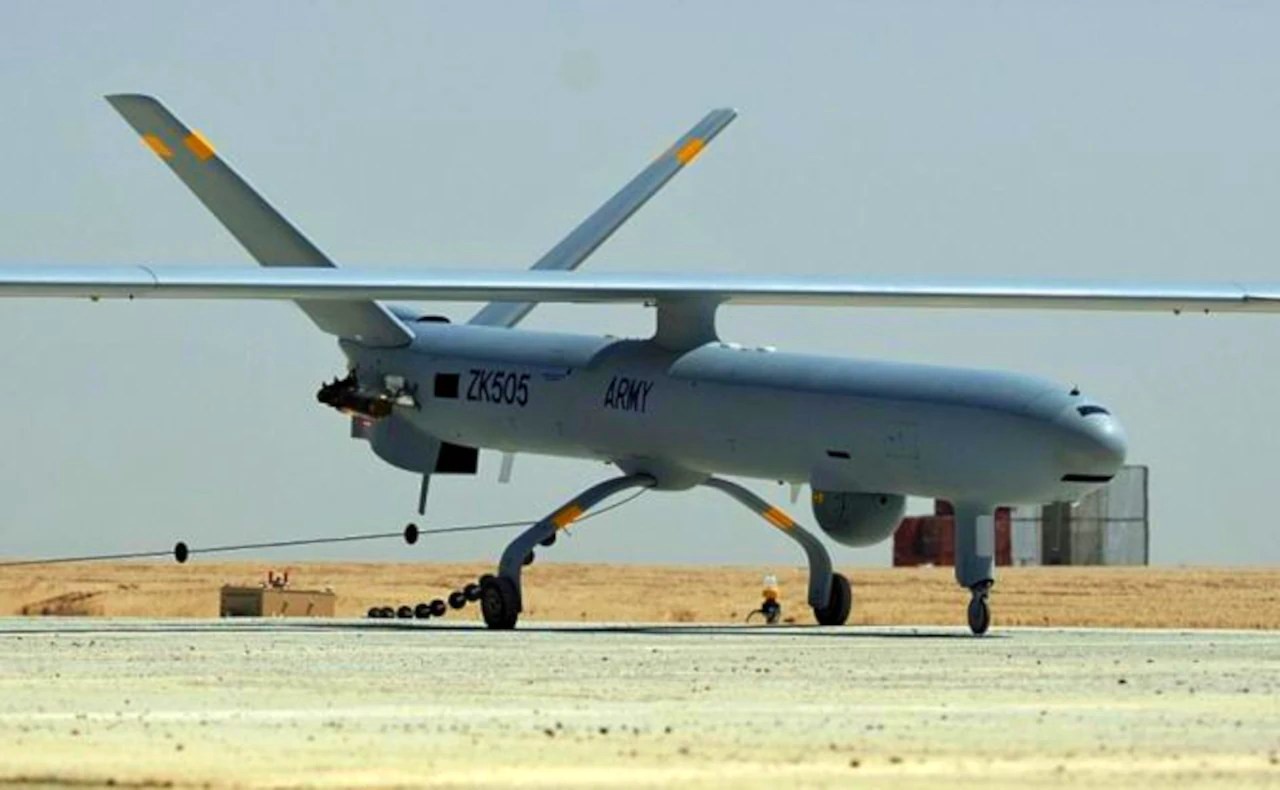 Use Of Western Components 
The drone in question was disassembled piece by piece by the Ukrainian forces. It was discovered that the drone not only had an Austrian Rotax engine but also had unidentified American, Chinese, Japanese, and Chinese components.
The Mohajer-6 was reportedly produced in February of this year, suggesting that its last trip over the Black Sea may have been among its first where it was shot down.
Even though these are primarily civilian components and are not regarded as military hardware, Ukrainian intelligence believes that knowledge of their country of origin may make it more challenging for Iran to obtain these parts. 
Delivering such hardware to Iran violates EU prohibitions that forbid exporting products with dual-use capabilities, like vehicle parts. The European Union has also placed similar restrictions on Russia. 
Iranian drones use commercially available parts and components, which are hard to regulate through export controls and sanctions frameworks.
The Shahed-129, for example, is powered by an Austrian-designed Rotax 914 engine, which is also used in the US Predator drones. The same engine also powers some Russian drones. 
Meanwhile, in 2020, Rotax faced widespread criticism after it was revealed that its engines were powering the Turkish Bayraktar TB2 drones used to strike Armenians during the Nagorno-Karabakh conflict. 
BRP announced in reaction to the predicament that it would temporarily halt the export of Rotax 912 engines to "countries with unclear usage." 
Early in October of this year, it was found that a Rotax 912 was powering a separate Mohajer-6 drone. The drone had reportedly been gunned down in Iraq by KDPI Peshmerga forces.
The Mohajer-6 drone weighs 600 kilos, has a length of 5.5 meters, and has a wingspan of ten meters. The drone has a top speed of 200 km/h. Furthermore, the drone can detect and track targets day and night.