The US Air Force (USAF) is moving towards concluding the QF-16 Target Drone program while looking to acquire stealthy target drones to train against a more advanced challenge posed by the Chinese and Russian stealthy fighter jets.
China Tests 'Hypersonic Bullet' That Can Travel At 4000M Per Second & Hit The Opponent From Miles Away
One of two conversion lines for the USAF's QF-16 Viper Full Scale Aerial Target (FSAT) drones, made from retired F-16 aircraft, was shut down. The other facility will remain functional until 2025, when the program officially ends.
The QF-16 program involves the conversion of retired F-16 aircraft into QF-16 FSAT to train against supersonic fourth-generation adversarial fighter jets, which have until now been a massive challenge to the US.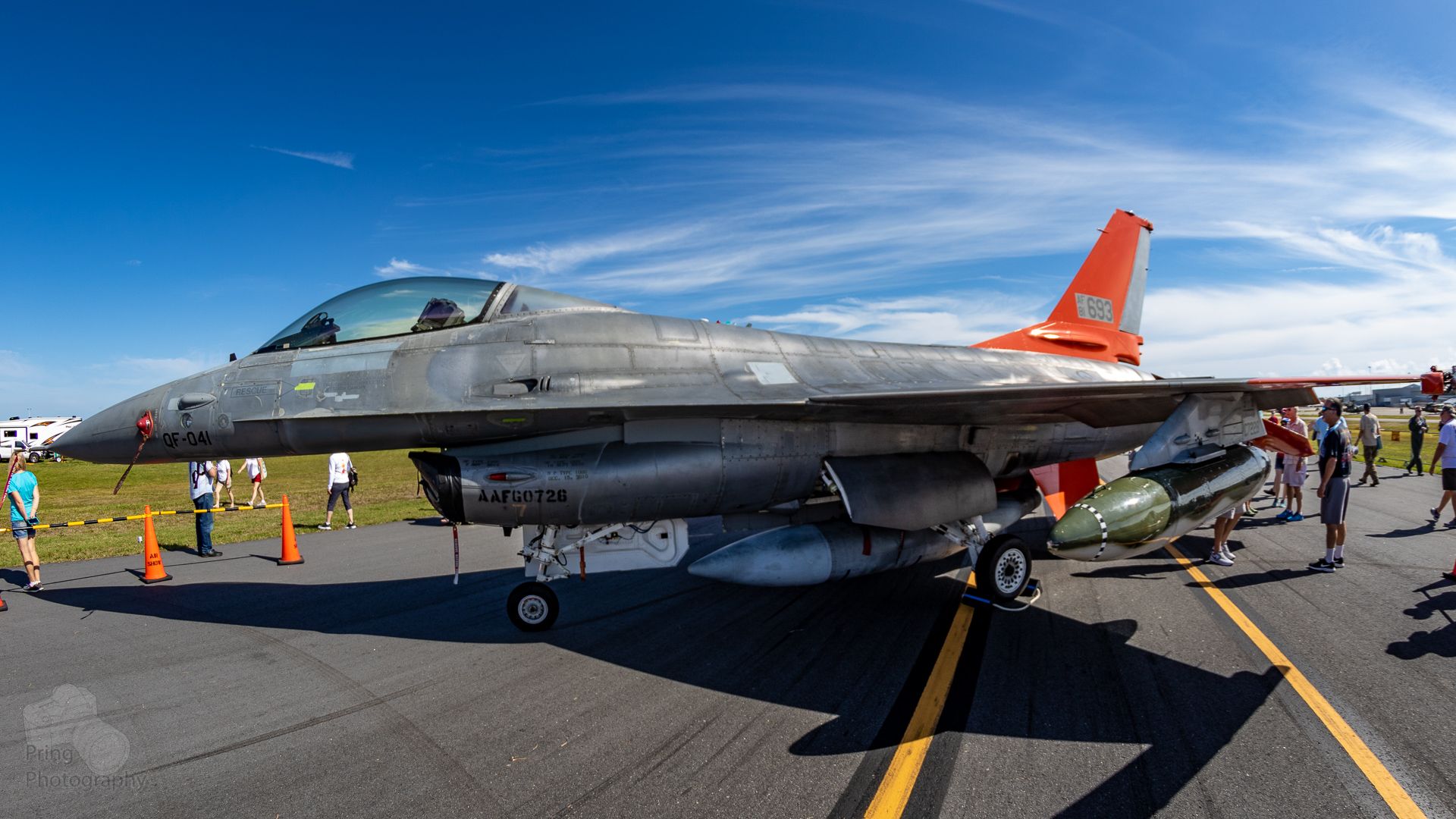 However, to replicate stealthy fifth and nearly fifth-generation fighter jets flown by rivals, such as China's J-20 and Russia's Su-57, the US Air Force is hoping to finally make significant headway toward procuring a new aerial target drone.
The program is called Next Generation Aerial Target (NGAT).
Target drones are aircraft used to develop and test military systems, train military personnel on threat recognition, and conduct destruction tests on piloted combat aircraft and anti-aircraft systems. This is precisely why the US now needs stealthy drones to combat the threat posed by enemy stealth aircraft.
Against that backdrop, the final Next Generation Aerial Target (NGAT) Request for Information (RFI) was published online by the Air Force Life Cycle Management Center (AFLCMC) on August 19, a few days after the closure of the QF-16 production facility.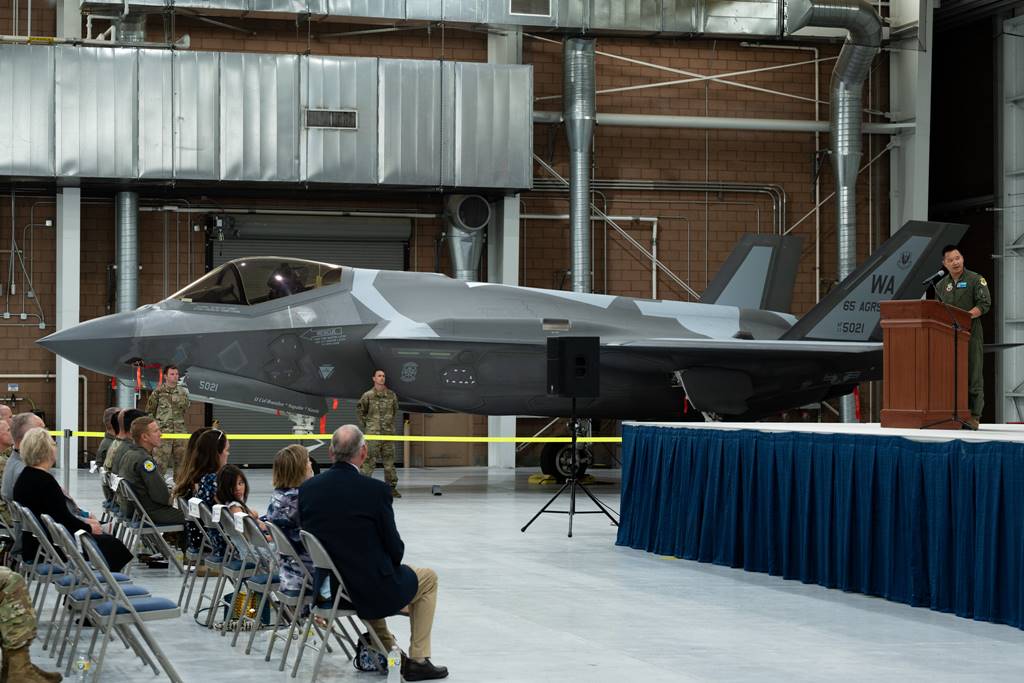 The threat faced by adversarial stealth fighters has been palpable within the rank and file of the USAF. On June 9, the US Air Force re-established the 65th Aggressor Squadron (AGRS) at Nellis Air Force Base in Nevada.
The unit will only fly the F-35A Lightning II and is supposed to focus on mimicking China's superior airpower capabilities.
When asked whether the F-35 could be used instead of building NGAT from scratch, Indian Air Force veteran and former fighter pilot Squadron Leader Vijainder Thakur (retd) told EurAsian Times: "The F-35's radar & heat signatures would be different from those of adversary Low Observable (LO) fighters and drones. The signatures of LO fighters vary with their configuration. For example, it would vary dramatically with the number and size of external stores."
He added, "To provide realistic training, the next generation drone target should be able to vary its radar & heat signatures to simulate the signatures of various adversary fighters flying with different combat loads. The proposed NGAT will provide such versatility at a much lower cost."
Stealthy Target Drones That The US Air Force Needs
Current US target drones are either sub-scale drones like the Air Force's BQM-167A, a subsonic aircraft that is only 20 feet long, compared to 65 feet for a Su-57 or 69 feet for a J-20, or Cold War-era, fourth-generation manned aircraft like the F-4 and the F-16, which have been converted into remote-controlled QF-4 and QF-16 target drones.
These target drones cannot imitate a fifth-generation aircraft's stealth, mobility, and defense systems.
The American eagerness to acquire a stealthy target drone comes when the J-20 has reportedly demonstrated its capability to search and track American stealth jets. Meanwhile, Russia is ramping up production of its Su-57 stealthy fighter jets. Thus, significantly accelerating the threat.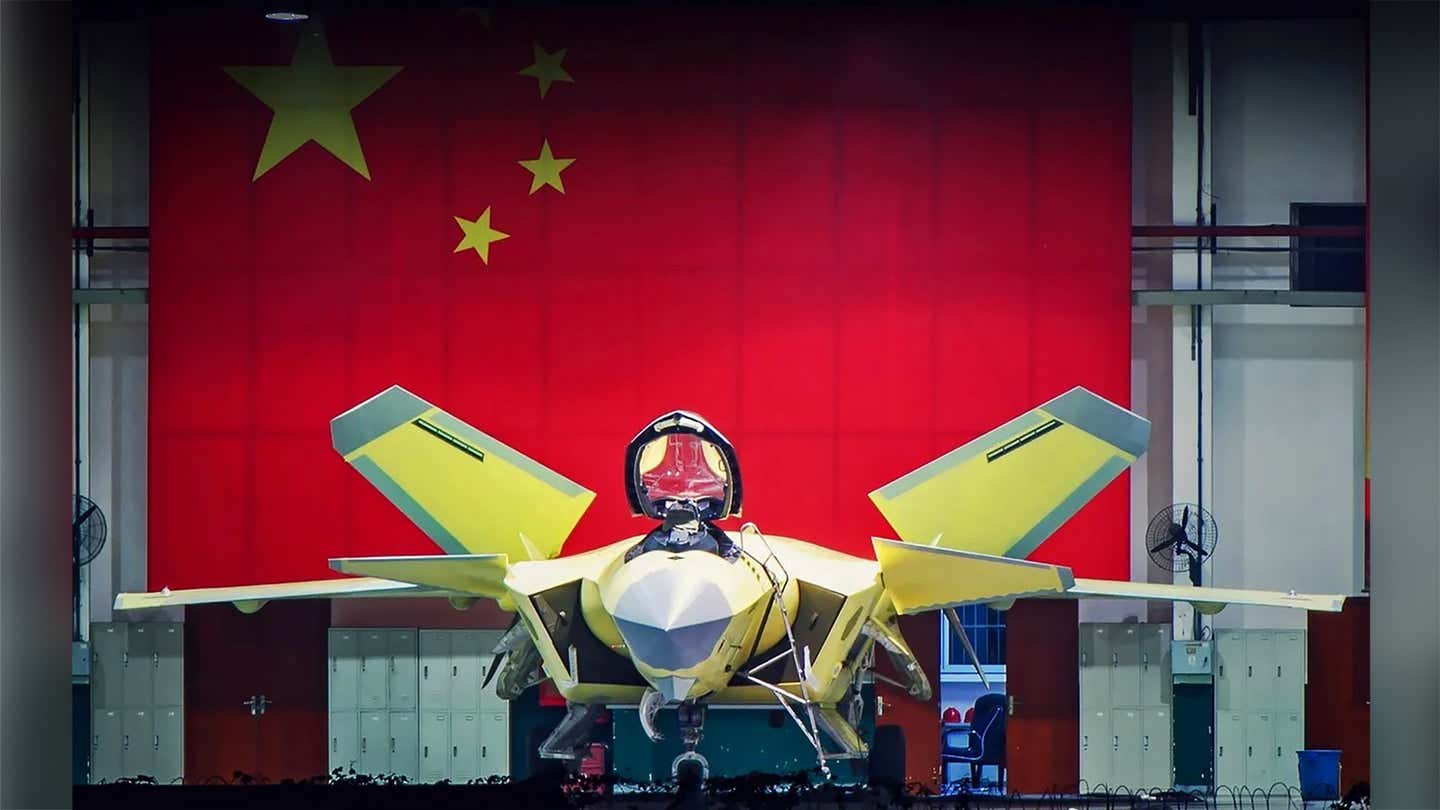 The RFI for the NGAT goes on to specifically mention the rival stealth jets by saying, "The target should be capable of providing adequate fidelity presentations of advanced adversary threat aircraft (J-20, Su-57, etc.) for specific test scenarios."
The Air Force wants the NGAT to have a design that is disposable, inexpensive, and should be able to be recovered and used again if it is not destroyed during a mission. If an NGAT proposal satisfies the criteria, it may be a brand-new design or a conversion of an existing type.
"The 5th generation representative target suite should be able to provide a remotely-controlled, destructible asset with threat representative RF [radio frequency] Emissions, EA [electronic attack] Emissions, Radar Cross Section (RCS) signature, Infrared (IR) signature, and internally carried expendables," according to the RFI.
"Remotely-controlled targets must be capable of autonomous operation, either under remote control by a human operator, autonomously by onboard computers, or any combination of the two methods," it adds.
Other requirements include flying continuously for up to two hours (120 minutes) at altitudes ranging from 100 to 50,000 feet. The NGAT drone must be able to complete two supersonic dashes in a single sortie, each lasting between two and four minutes and flying at least at Mach 1.2 at an altitude of 30,000 feet.
The flying targets would also need to have the capacity to carry up to 450 pounds of storage under each wing in addition to a 500-pound internal payload that can include up to five separate systems.
The list of internal and external payloads includes "Electronic Warfare (EW) equipment, Radio Frequency (RF) emitters, Electronic Attack (EA) capabilities, and expendables such as chaff and flares," with the latter having to be fired from a service-standard AN/ALE-47-series countermeasures dispenser.
The first models likely won't be operational until around 2030 because the Air Force wants prototypes to be created within five years of the contract being awarded.
Can The NGAT Be Deployed In Combat?
All of this needs to be under a cheap "attritable" bracket. A broad definition often describes attritable unmanned aircraft as having designs that balance cost and capability. Target drones are unmanned aircraft that are appropriately threat-representative but inexpensive enough to be destroyed if the test or training scenarios require it.
"Cost will more than likely be a determining factor," but there is "no set cost bogie," AFLCMC wrote in response to multiple questions on the NGAT RFI from prospective contractors. "[We are] looking for realistic cost data with [a] low-cost attritable use case in mind."
General Kenneth Wilsbach, Commander of the Pacific Air Forces, argued in March that it would be considerably more appropriate to deploy "attritable" unmanned aircraft against China rather than high-end stealth fighter jets such as F-35s or F-22s. So, the NGAT could also be used in combat if the USAF decides.
According to Thakur, "An NGAT predecessor, known as 5GAT, was designed as a twin-engine LO drone with a diamond-shaped wing with two keels deflected to the sides. It was 12.2m long and had a wingspan of 7.3m, maximum t/o weight of 4.4 tons, maximum flight altitude of 13700m, max speed of 0.95 Mach, and endurance of 1.5 hours. If the NGAT is similar in size & performance, the US will likely exploit its capabilities for secondary roles such as a loyal wingman. It may even be deployed in combat if produced in significant numbers."
The Air Force hopes that the NGAT will have a highly flexible design that will introduce new and enhanced features as time goes on. This is in contrast to the QF-16, a converted model of the F-16 fighters that had run its course.
The NGAT has become an indelible requirement for the US Air Force when it faces a stiff challenge from China in the Indo-Pacific and Russia in and around Europe. Even if the aerial systems are not employed for combat, they will come in handy when testing newer technology, such as next-gen missiles and aircraft.