As tensions in East Asia rise as a result of China's assertive behavior, Japan is bolstering its fortifications on Yonaguni, the closest Japanese island to Taiwan.
In the last few years, Chinese ships have escalated their patrols of the area surrounding Japan's controlled Senkaku islands, an uninhabited island chain also claimed by China and Taiwan.
The islands, known as the Diaoyu Islands in China and Diaoyutai in Taiwan, have become a centerpiece of rising regional tensions. 
Though the territorial dispute over the island chain goes back more than a century, China has boosted its presence around the islands in recent decades. This has raised concerns that Beijing would assert its rights over the disputed islands.
However, Beijing frequently defends its actions, stating that Diaoyu Island (Senkaku) and its associated islands are inherent Chinese property. The Chinese Foreign Ministry told CNN that the Chinese Coast Guard patrols in the waters surrounding the islands were "an appropriate exercise of China's sovereign right." 
This is naturally a concern for Japan, which has been skeptical of China's territorial aspirations in the region. With this in consideration, Japan has been beefing up its military forces on Yonaguni and its sister islands in the Nansei chain, east of the Senkakus. 
This island is only 68 miles (110 kilometers) off the coast of Taiwan, a self-governing, democratic island that Beijing also claims as its own.
Besides security concerns, CNN in its latest report stated that local inhabitants on the island are also concerned about the escalating tensions would disrupt their harmonious community, particularly if Beijing seeks to limit access to fishing grounds critical to their livelihoods.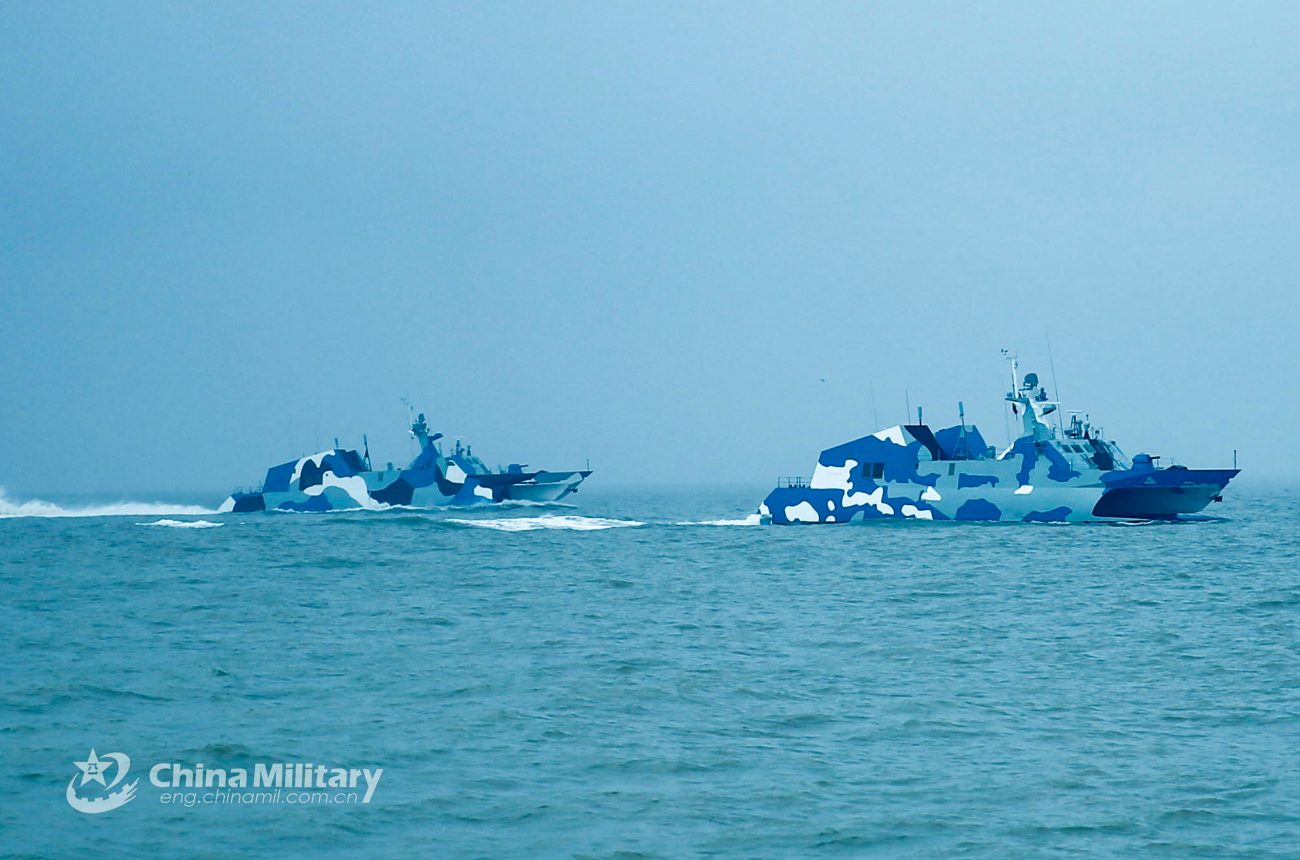 China's Increasing Its Presence Around Yonaguni 
Yonaguni was captured by the United States during World War II and returned to Japan in 1972 as part of Okinawa Prefecture. From a strategic standpoint, it is extremely important since it is close to Taiwan. Taiwan's mountains may be seen from its coastline on a clear day. 
Yonaguni's proximity to Taiwan and China has historically made the island, which has a population of fewer than 2,000 people, a tourist hotspot for scuba divers and hikers.    
According to CNN, Japan's Ministry of Defense saw less than 20 Chinese vessels — destroyers and frigates — in the last two decades, but not within its contiguous zone, which is defined as within 24 nautical miles of the country's shore.
The number has more than quadrupled ever since, reaching a record high of 71 last year. The total number of ships includes Chinese Coast Guard ships, which brings the total to 110.
China is also escalating its presence in the airspace above Taiwan, flying warplanes into the island's air defense identification zone (ADIZ). Taipei has responded by deploying combat air patrol planes, broadcasting radio alerts, and activating air defense missile systems. In reaction to Chinese aircraft nearing its airspace, Japan has scrambled fighter fighters.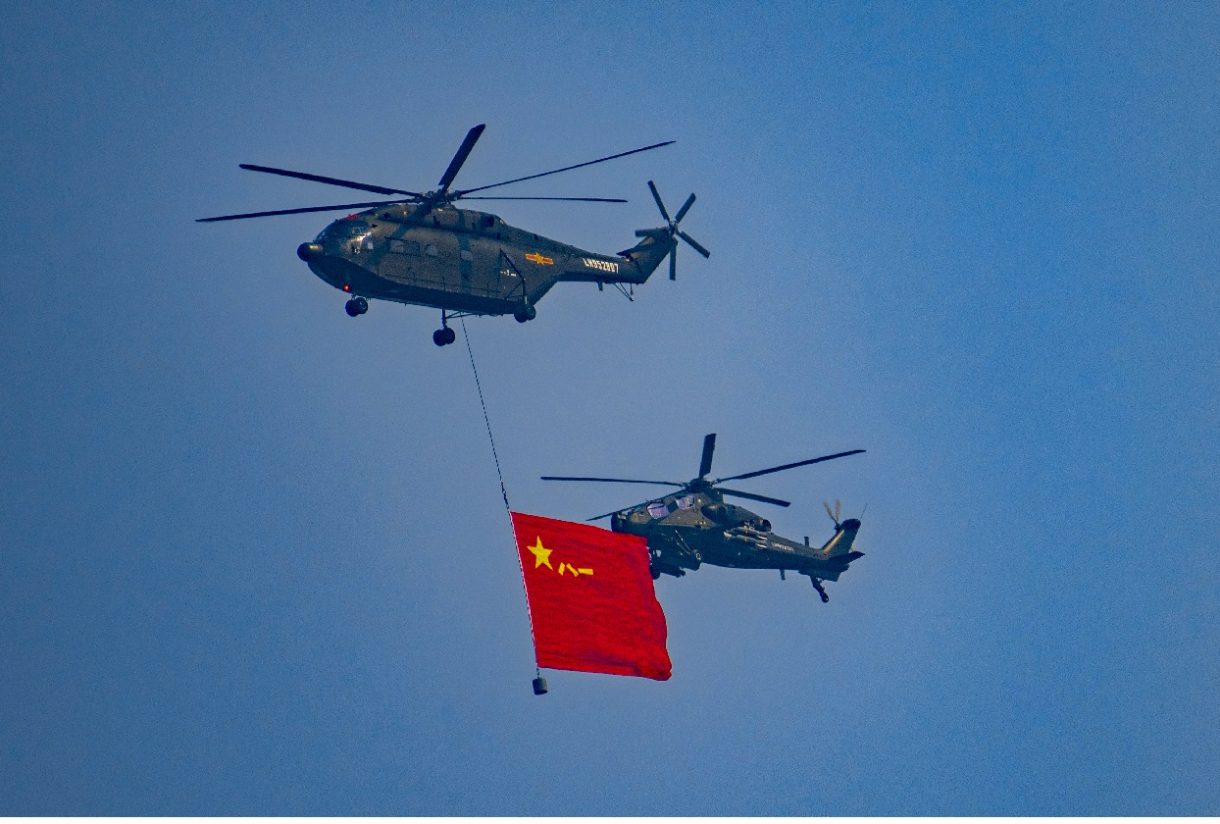 Recently, the Japanese Defense Ministry revealed that in fiscal year (FY) 2021, fighter aircraft of the Japan Air Self-Defense Force (JASDF) scrambled 1,004 times in reaction to foreign aircraft, with 722 of the scrambles being in response to Chinese aircraft movements nearing the country's airspace.
The East Asian region has been on high alert in recent weeks as a result of Russia's invasion of Ukraine, particularly since China has refused to budge in the face of international pressure to denounce Moscow's actions.
China has brushed aside similarities between Ukraine and Taiwan, claiming that Taiwan is completely China's internal matter.  Taiwan's Foreign Minister Joseph Wu, though, said the island would be watching events in Ukraine "very carefully" as they progressed. 
Japan Strengthening Defenses
As tensions rise, Japan is bracing itself for any potential crisis. Tokyo established a coastal observation base on Yonaguni Island, close to the disputed islands, in 2014.
It began making plans to build additional facilities with anti-ship missile systems on the various Ryukyu Islands, which extend from the Japanese mainland to Yonaguni Island, not long after. 
In 2016, Tokyo established a Japan Self-Defense Force base on Yonaguni, with roughly 160 personnel engaged in coastal monitoring. In 2019, Japan established additional military outposts on Amami Oshima and Miyakojima, Yonaguni's sister islands, and armed them with medium-range surface-to-air guided missiles and type 12 short-range surface-to-ship guided missiles. 
Furthermore, the Japan Air Self-Defense Force sent a mobile radar unit from Miyakojima to the island earlier this month to keep a closer eye on Chinese operations in the region.
Japan's Ground Self-Defense Force (GSDF) chief of staff, Gen. Yoshihide Yoshida, told CNN that the additional defense capabilities were essential to send a strong message to territorial rivals. 
"We must protect our country's territorial sovereignty at all costs. And, we need to send our message that we will firmly defend our country," he said. Japan's present missile defense systems, according to Self-Defense Force officials, can only intercept an incoming projectile once it is within 31 miles of the country (50 kilometers).
China, on the other hand, possesses missiles that can be launched from a variety of bombers from distances of up to 186 miles (300 kilometers). 
Though the country's constitution limits it to defensive action, the country has explored boosting its military posture in recent years, claiming a rising danger to its territorial sovereignty from neighboring countries, notably North Korea and China.