The little know Srivastava Group is suddenly in news over spreading fake news against Pakistan. EU DisinfoLab, a non-governmental fact check NGO in Europe, claims that an Indian network is spreading anti-Pakistan propaganda through 265 'fake online portals' in 65 countries All these 'fake media outlets' are connected with the Srivastava Group in New Delhi, India
This is the same Srivastava group whose International Institute for Non-Aligned Studies (IAINS) made arrangements for 23 EU MPs to visit non-official Kashmir and meet Prime Minister Narendra Modi in October this year.
The European Union has created a forum to deal with the fake news being spread by Russia. This independent NGO is working to identify fake propaganda in Europe. Most of the content of all these 265 outlets are full of anti-Pakistan news.
The EU's Disinfo Lab has found how Delhi's Srivastava Group is connected to the "fake local news outlets" operating abroad.
The Disinfo Lab found that many people are sharing the fake news being spread by Russia by quoting the EP Today website. After this, when the lab started investigating this website, it came to light that this website is connected to India. After this, several foreign websites were investigated and it became evident that many fake news sites were connected with New Delhi.
Srivastava Group – Strings Attached?
On October 9, the Disinfo Lab of the EU explained on Twitter in a systematic manner how the role of Srivastava Group of India came out in its investigation.
• On the official website of EP Today, it has been given the address of Brussels, Belgium. After this, the official website of Srivastava Group was searched. The group is headquartered in New Delhi and has an office in Belgium, Switzerland and Canada. The special thing is that the Belgian office of EP Today and Srivastava Group is at the same address.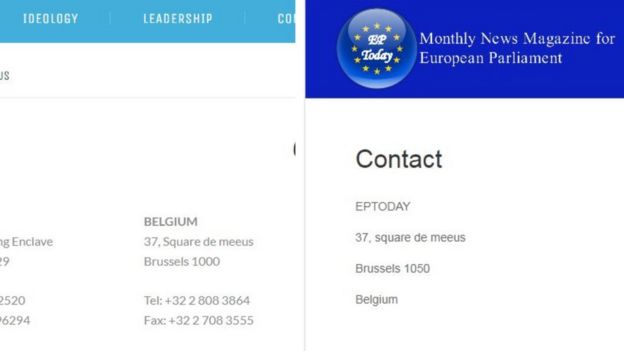 DisinfoLab says that searching the IP History of EP Today revealed that it was hosted on the same server on which the Srivastava Group was hosted. That is, earlier both websites were hosted on a server.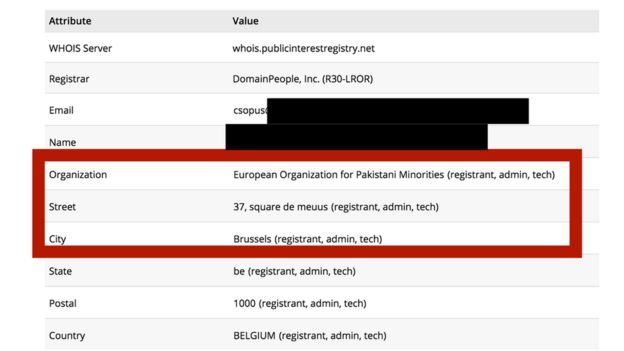 In October this year, a report told that four people are running the Facebook page of EP Today from Delhi. On Investigation, the Facebook page was found to be suspended.
This Indian group is also working in Geneva, where the United Nations Refugee Agency is based. An online newspaper named Times of Geneva is being run. On this website, it is being claimed that "It has been in this business for 35 years".
The Times of Geneva has the same content that is being printed on EP Today. There is also a video on the site of the Times of Geneva, which either talks about the condition of the minorities of Pakistan or the plight of people of Gilgit-Baltistan. There was considerable coverage on the issue of Pakistani minorities on the Times of Geneva.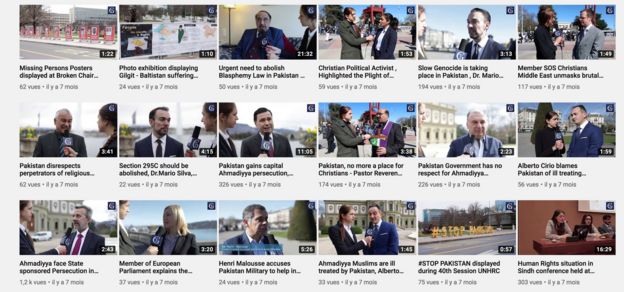 The Disinfo Lab claims that an NGO website pakistaniwomen.org is also running on the server of Times of Geneva. The lab's investigation reached the Twitter handle of the European Organization for Pakistani Minority (EOPM) via the website. The address of this institution, the address of EP Today and the address of the Brussels office of Srivastava Group are the same.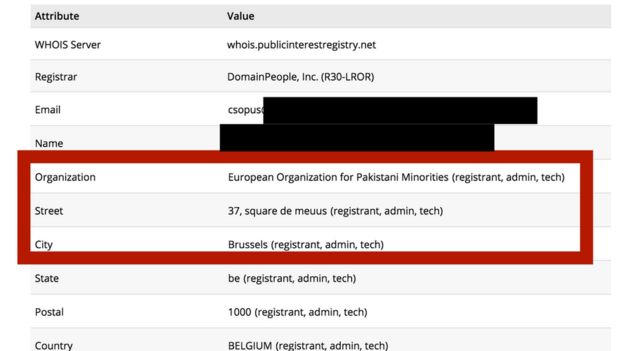 Now a third player appears in this case 4NewsAgency. According to the information on its website, it is a group of four news agencies of Belgium, Switzerland, Thailand and Abu Dhabi.
It is claimed that its team is working in 100 countries, but only two offices in Belgium and Geneva have been given on the website. One common thing is that EP Today, Geneva Times, 4newsagency and Srivastava Group all have their offices in Belgium and Geneva.
In order to understand the link between 4newsagency, EP Today, Geneva Times and Srivastava Group, the BBC wrote a mail to Disinfo Lab, in response to which all these fake media outlets are connected to this agency. The same type of content is being used on these websites.
The Disinfo Lab says that there are 21 domains running from a single server and this includes the Srivastava Group name.
The Disinfo Lab has received a letter written in 2018. Madi Sharma's non-governmental organization WESTT officially wrote a letter to Antonio Tajani, former Speaker of the European Parliament, to support EP Today's op-ed on Pakistani minorities. This organization of Madi Sharma organized a visit of 23 EU MPs to India. time… (3/11)
What do these websites do?
The Disinfo Lab claims that these '265 fake local news outlets' work to influence international institutions.
To strengthen its credibility, NGOs provide press releases of specific protests.
All these media outlets quote each other, print the same report on their platforms. This is done in such a way that the reader does not understand the manipulation of the news. Its job is to increase international support for India.
To distort the image of Pakistan among the people through news and editorials.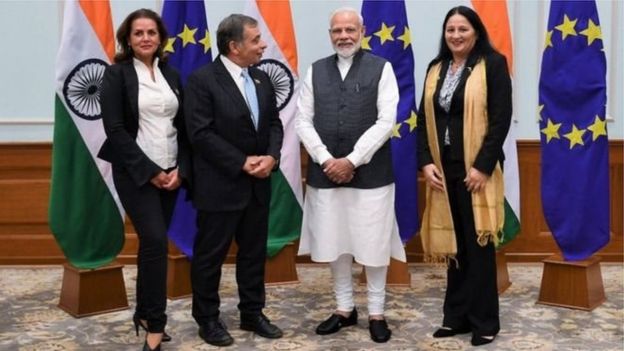 Srivastava Group?
The Srivastava group came into the limelight when 23 EU MPs visited India on a non-official visit in October this year. Madi Sharma's NGO Women's Economic and Social Think Tank (WESTT) brought European MPs to India. In the invitation, the cost of the visit was to be borne by the International Institute of Non-Allied Studies (IINS) based in India.
The Institute of Non-Allied Studies is a non-governmental organization established in 1980. On the website of Srivastava Group, it has been told that IINS is their institution. Apart from this, some newspapers of this group also print Delhi Times (English), New Delhi Times (Hindi). However, no information has been given on the website of how much the circulation of these papers is.
According to a report published in The Wire, there are several companies of Srivastava Group. But documents filed with the Registrar of Companies, ie RoC, show that most of its companies are not doing business. They have no money.
A total of seven companies are running in this group, the name of Neha Shrivastava and Ankit Shrivastava is common on the board. According to the report, A2N Broadcasting reported a loss of Rs 2000 last year. This company has no earnings. It has a balance of 10 thousand rupees in Citi Bank and 10 thousand in Oriental Bank.
This company does not have any big profitable business.