A few days after a US destroyer crossed the Taiwan Strait, China has upped the ante in the region with its maritime patrol operations and military actions. 
In what could be seen as a tough response, a Chinese Y-8 anti-submarine warfare aircraft reportedly conducted a maritime patrol mission near the island of Taiwan on May 3, Global Times reported. There have been speculations that the Y-8 aircraft was involved in an accident in March this year.
Chinese analysts quoted by state-controlled media said that while the alleged crash has not been confirmed, the Y-8 anti-submarine warfare aircraft is now fully prepared to carry out missions at a time when external powers have been 'provocatively' sending warships and submarines to the Taiwan Straits and the South China Sea.
"Averting A $3.2 Trillion Loss" — China Holds Emergency Meeting To Protect The Country From Russia-Like Sanctions
The comments were an oblique reference to a US warship USS Sampson that had transited the Taiwan Strait last month in what it called a routine operation. The Chinese Eastern Command had later claimed that the movement of the American vessel was shadowed by the PLA while terming it a provocation.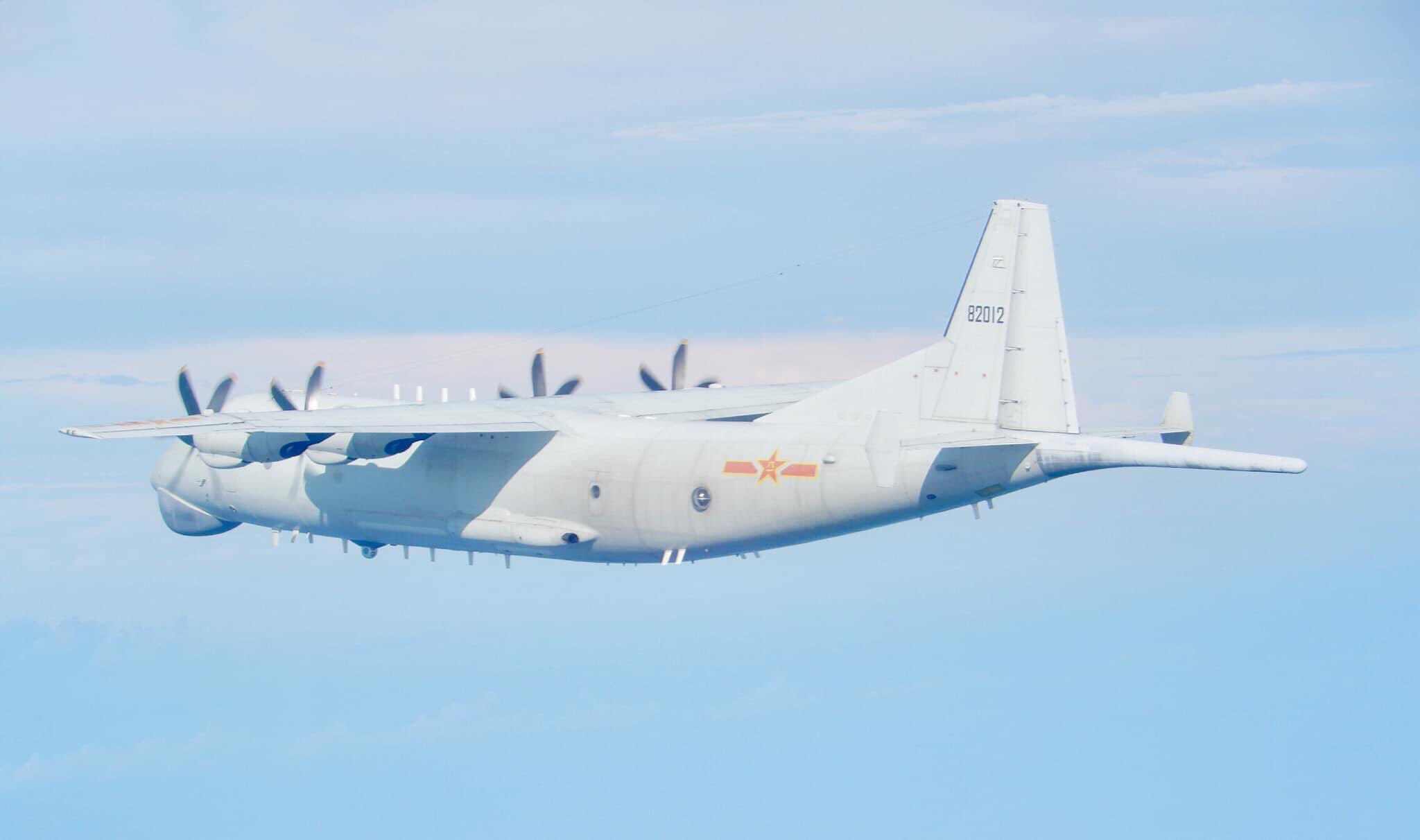 The Y-8 Anti-Submarine Aircraft's operation near the Taiwan Island also comes a few weeks after China deployed its most advanced J-20 stealth fighter jet for combat patrols over the East and the South China Sea, amid rising tensions in the region.
The perceived possibility of a Chinese invasion and regular incursions into Taipei's Air Defense Identification Zone (ADIZ) has been a major cause of concern for the island's leadership.
Earlier this week, China sent its Liaoning Aircraft Carrier group for combat patrols in the Western Pacific, which has been seen as a move aimed at projecting power in the far seas as tensions flare in the Indo-Pacific region.
The carrier group reportedly transited through Miyako Strait between Japan's Okinawa Islands and lingered near Japan for some time, as previously reported by the EurAsian Times.
Anti-Submarine Aircraft On Duty
A press release issued by Taiwan's defense authorities on the day stated that one PLA Y-8 anti-submarine warfare aircraft entered Taiwan's southwest air defense identification zone, flying between the island of Taiwan and the Taiwan-administered Dongsha Islands in the South China Sea.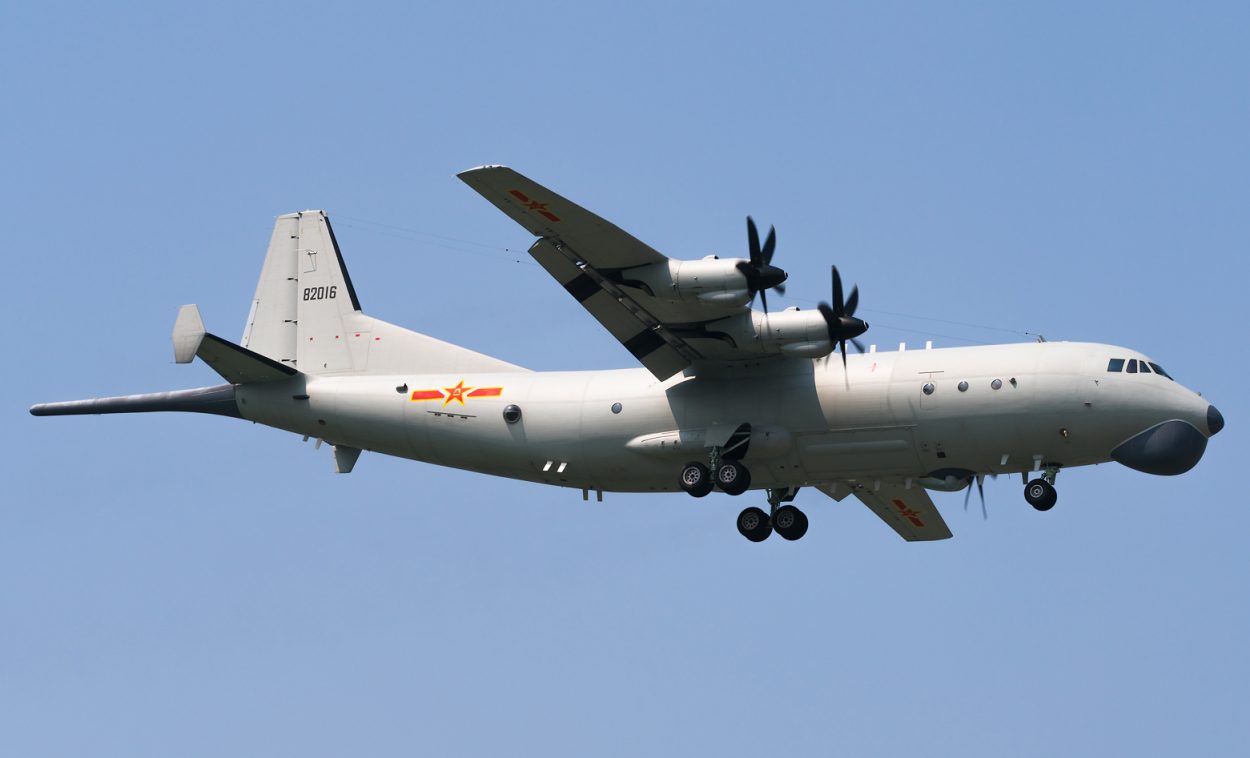 According to observers, this appears to be the first time the island's defense authority has reported a Y-8 anti-submarine warfare aircraft since March 1.
The island's defense authority noted that the PLA has instead deployed vessel-based anti-submarine warfare helicopters like the Z-9 and the Ka-28 over the last two months.
Taiwan had earlier claimed that a Chinese maritime patrol aircraft crashed in the South China Sea in March. The incident was first reported on Twitter by Duan Dang, a Vietnam-based writer who cited anonymous sources. On March 1, he tweeted that a Shaanxi Y-8 Maritime Patrol plane had crashed off the coast of Sanya, a city on China's Hainan Island that runs parallel to northern Vietnam.
According to my exclusive sources, a Chinese maritime patrol aircraft Y-8 lost contact in the southwestern area of ​​Sanya on the afternoon of March 1. Soon after, China launched a SAR operation and concealed it with drills from March 1 to March 2.https://t.co/NEod3dZUzJ

— Duan Dang (@duandang) March 6, 2022
Later, Director-General Chen Ming-tong of Taiwan's National Security Bureau acknowledged on March 10 that a PLA jet had indeed crashed into the South China Sea on March 1. However, the PLA has chosen to remain silent on the issue.
Last month, a PLA Daily reported that an aviation regiment linked to the PLA Southern Theater Command Navy had organized flying training for the Y-8 anti-submarine warfare aircraft on April 26. Chinese observers believe this is just more evidence that the plane is, in fact, operating.
China PLA Naval Air Force Y-8 Anti-Submarine Aircraft assigned to Southern Theater Command conducts flight training on April 26. pic.twitter.com/P7q9aiMPoI

— Ryan Chan 陳家翹 (@ryankakiuchan) April 30, 2022
A Chinese mainland military aviation expert Fu Qianshao informed the Global Times that the PLA was commissioning more Y-8 anti-submarine warfare aircraft, and patrols and drills have become common. Consequentially, more of them are expected to appear near Taiwan in the future.
The expert further added that at a time when external forces are frequently sending spy planes to conduct close-in reconnaissance near the Chinese mainland, dispatching warships to sail provocatively through the Taiwan Straits, and sending submarines to the South China Sea, the PLA must improve its capabilities and preparedness to monitor and patrol relevant regions with not only anti-submarine warfare helicopters but also with fixed-wing aircraft.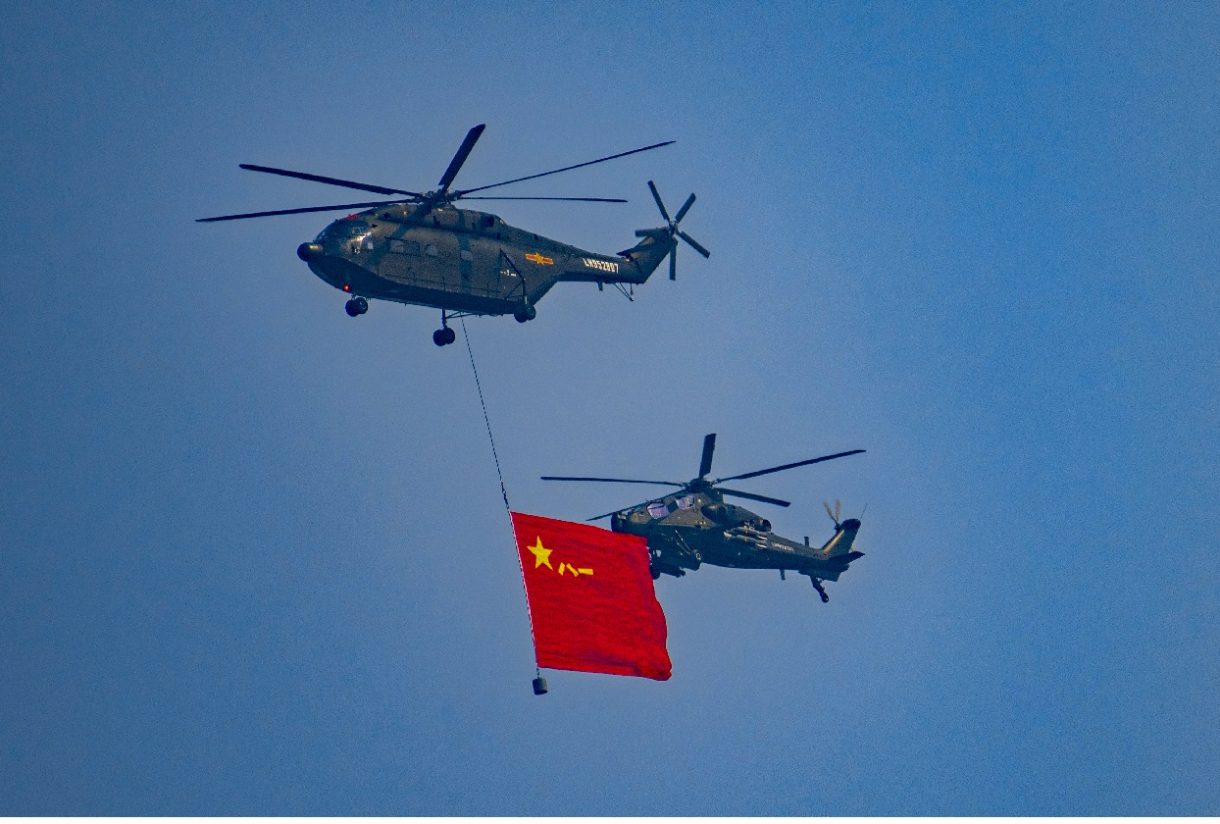 These observations come as China has taken a strong exception to the US presence in the contested region and its continued support of Taiwan's independence despite agreeing to the 'One China' policy.
Tensions have been running high as the Russian invasion of Ukraine has sparked concerns that China could pull off a similar adventurist move against Taipei. Will China follow its ally Russia remains to be seen, but Chinese belligerence and its vow to annex Taiwan has got the democratic world disturbed.