General Atomics Aeronautical Systems, a leading US-based drone manufacturer, has unveiled the Gray Eagle 25M, the newest member of the Gray Eagle family of unmanned aircraft systems. 
---
The new variant, dubbed the Gray Eagle 25M (GE-25M), of the famed Gray Eagle drone, was introduced at the annual Association of the United States Army (AUSA) 2022 conference in Washington, DC. 
In a statement released on October 10 by company officials, Gray Eagle 25M is designed to be highly adaptable and upgradable to address the expanding list of present and future threats. 
We're excited to introduce the latest member of our UAS family: Gray Eagle 25M.

More Capability.
More Processing.
More Performance.

Learn more: https://t.co/aGwDSBlh8M #AUSA2022 pic.twitter.com/abZRMZdji3

— GA-ASI (@GenAtomics_ASI) October 10, 2022
The statement said that the GE-25M incorporates a Modular Open Systems Approach (MOSA) to the Multi-Domain Operations (MDO)-capable system, ensuring that incremental improvements can be implemented in response to evolving threats. 
The "M" in 25M refers to "Modernized," including open architecture ground and aerial systems, advanced datalinks, and an improved propulsion system. This dramatically improves the capacity for developing new capabilities, supplying electronic threat resistance, and delivering expeditionary employment to remote areas. 
GA-ASI vice-president of army programs, Don Cattell, said that the new capabilities would shorten the time it takes from sensor to shooter while also requiring less data link capacity in a contested environment, enhancing range and resilience. 
With the GE-25M, the US Army and Joint Forces will have real-time access to the aircraft's threat detection, identification, position, and reporting capabilities.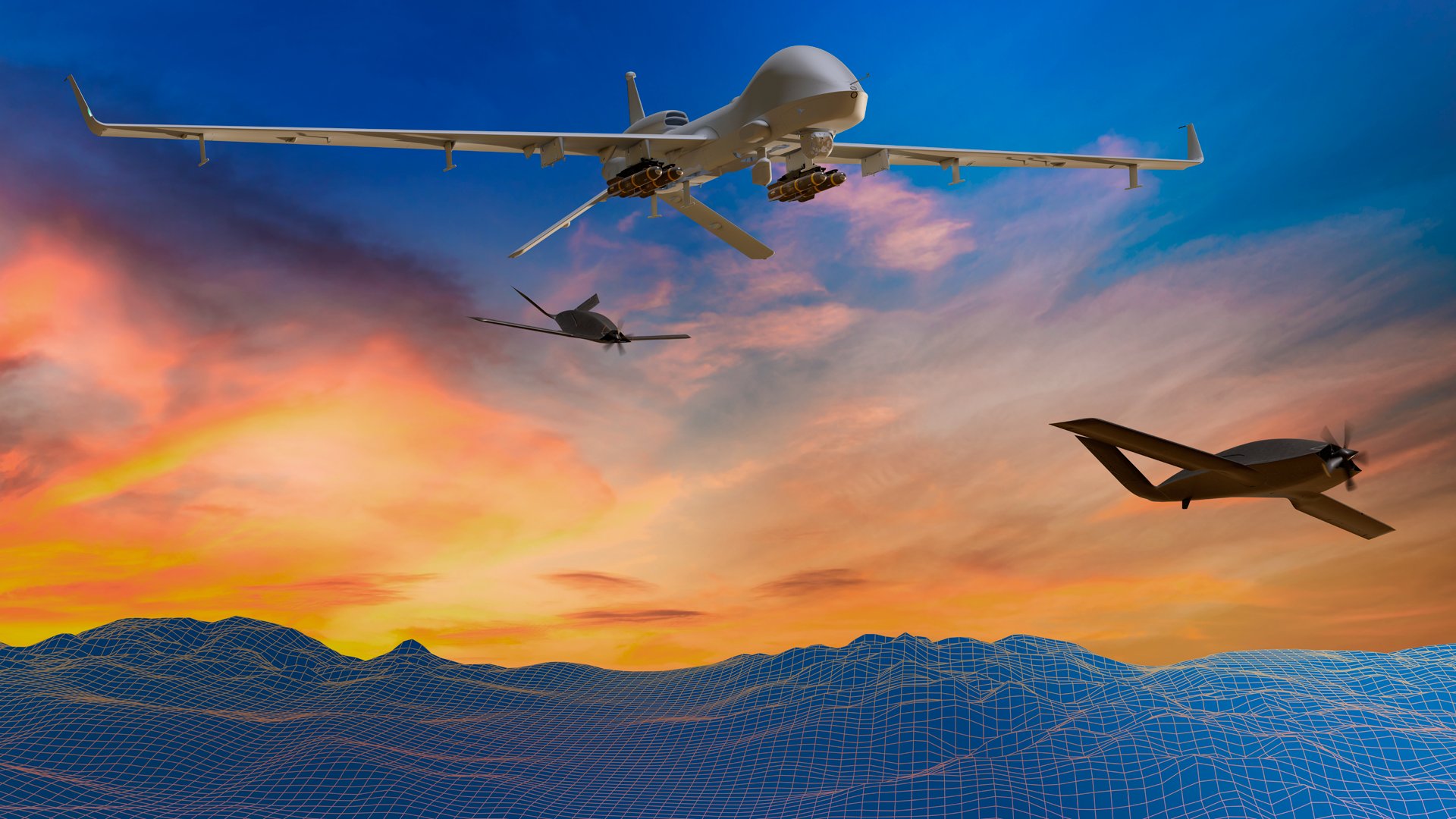 The company also said that the software components are made in a way that they may be transferred to other manned and unmanned aircraft systems that the US Army is developing. This will increase capabilities while also decreasing the overall cost. 
The statement noted that the new drone might also be employed with a wide range of systems, such as Future Vertical Lift, Air-Launched Effects, and joint assets for Stand-Off Survivability with Stand-In Capability. 
Meanwhile, the two US Army Gray Eagle Extended Range UAS that will become the first 25M models have already begun to receive upgrades from the corporation early this year. The flight test and qualification process won't commence until 2023. 
The GE-25M has a next-generation SAR with long-range sensing and navigation capabilities and a selection of cutting-edge sensors and mission-adaptable payloads. The GE-25M is managed via a laptop-based MOSA ground station, which reduces the material footprint, enhances transportability, and permits expeditionary operations.
Advanced Capabilities For The Evolving Threats 
The Gray Eagle drone is a globally recognized aircraft that the US military has long utilized with remarkable effectiveness. The corporation has now improved the platform to become the most advanced and potent. 
The company is equipping Gray Eagle 25M with the potential to change its capabilities as US soldiers deal with changing mission needs. As a result, it will be able to transport any payloads — such as weapons, air-launched effects, and other payloads — necessary to maintain a lead over the target.
The Gray Eagle 25M can transport a new generation of sophisticated payloads that assist artificial intelligence and machine learning, thanks to its increased onboard electrical power.
The company highlighted future soldiers wouldn't require the Gray Eagle 25M to gather intelligence, send it to human operators or another central point, and then direct the aircraft to act per the information. Instead, a large portion of such data gathering, analysis, and response might happen at the edge of the plane.
The new drone will also have manned-unmanned teaming capabilities. Gray Eagle 25M will assist manned aircraft like those envisioned under the Army's Future Long Range Assault Aircraft and Future Attack Reconnaissance Aircraft projects.
New onboard sensing makes the acquisition of crucial communications and electronic intelligence possible. Moreover, the Gray Eagle 25M is equipped with the Eagle Eye radar, a cutting-edge new sensor.
Eagle Eye is a multi-mode radar that capitalizes on the company's years of experience as a trailblazer. Eagle Eye allows soldiers to see well through haze, smoke, dust, clouds, and other situations that a purely visual sensor may obscure due to synthetic aperture radar. Eagle Eye also supports motion video using synthetic aperture radar.
Overall, the Gray Eagle 25M introduces a new class of unmanned aircraft in several aspects, including new sensors like Eagle Eye, a modular, open systems architecture enabling a wide range of payloads, and increased onboard power.