Several recent developments hint at peace talks between Russia and the US to end the Ukrainian conflict. Generally speaking, there has been an increase in peace talk chatter over the past week.
Most encouragingly, Russian Foreign Minister Sergey Lavrov said on the 60 Minutes program on the Rossiya-1 television news channel that Russia will be ready to consider a proposal for a meeting between President Vladimir Putin and US President Joe Biden on the sidelines of the G20 summit if such a proposal is made.
"We have said many times that we never refuse to hold meetings. If a proposal is received, we will consider it," Lavrov said in reply to a question about the prospects for such a meeting on the sidelines of the G20 summit.
The G20 Summit between the Heads of State/Government will take place on November 15 and 17 in Bali, Indonesia, and several other cities.
Heads of two regional powers, President Erdogan of Turkey and Prime Minister Modi of India, could be involved in brokering the summit-level peace talks on Ukraine between President Putin and President Biden.
Turkey's Proposal
Recently, Dmitry Peskov, the Kremlin's press secretary, acknowledged that President Vladimir Putin and Turkish President Tayyip Erdogan are likely to meet this week to discuss a Turkish proposal to host talks between Russia and the West on Ukraine.
Peskov, however, cautioned reporters that though Russia had not received any definitive signals over possible negotiations with the West in Turkey, he did not completely rule out the possibility that Putin and Erdogan could explore the possibility of such talks.
Erdogan has a good working relationship with Putin. Turkey being a NATO member, Erdogan can weigh in on matters that concern NATO.
Referring to the possible role of Erdogan in brokering peace talks, Lavrov told Rossiya-1 that Moscow would be willing to listen to any suggestions but could not predict the outcome of Erdogan's efforts.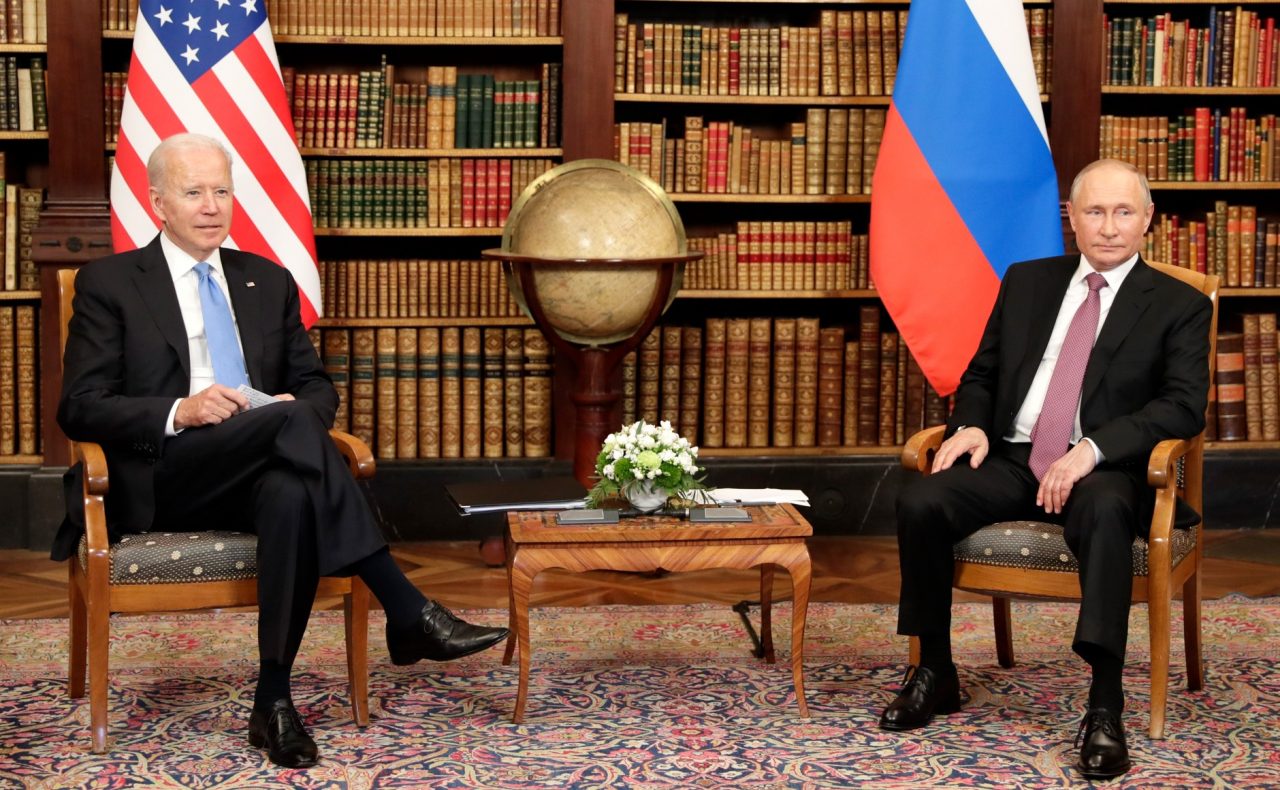 He said the Turkish President would have an opportunity to put proposals to Russian President Vladimir Putin when both visit Kazakhstan this week.
White House Briefing
On Sunday, a White House spokesperson dwelt on the possibility of peace talks saying both parties must find a way to negotiate a peaceful end to the war.
Earlier, during the White House Press Briefing on October 4, 2022, when a journalist asked if the US was concerned about Elon Musk's peace plan for Ukraine, which included recognizing Crimea to be a part of Russia, the White House spokesperson said, "It is their (Ukraine's) decision to make when it comes to any diplomacy or negotiations in that regard. And so, I leave that to the Ukrainian people."
The statement reflected an open mind on peace talks.
Indian Mediation?
On October 4, India's Prime Minister Modi reportedly called  Ukrainian President Zelenskyy and advocated peace talks since there is "no military solution" to the Ukrainian conflict. The two leaders then discussed peace and diplomacy.
It may be recalled that during the SCO Heads of State conference, Prime Minister Modi told Putin, "I know, this is not an era of war… diplomacy & peace are the norms. I would like to understand your point of view."
Modi likely implied: I understand Russia didn't seek war…
Modi wasn't criticizing Russia; more likely, he was offering mediation.
India may be involved in brokering peace talks between Russia and the US.
Hopefully, the peace talk chatter is not happenstance. It's said there could be no smoke without fire. Well, the world has lived with fire for eight months now. Perhaps it's time to put it out with peace talks and deal with what is essentially smoke!
Vijainder K Thakur is a retired IAF Jaguar pilot. He is also an author, software architect, entrepreneur, and military analyst. 
Reach out to the author at vkthakur (at) gmail.com