Russia has won many hearts in India and China with its Sukhoi Su-30SM fighter jets, however, owing to the massive competition in the arms export market from the US and EU nations, Moscow has decided to upgrade the fighters to its Su-30SM2 variant.
SAAB Delivers Gripen-E Jets To Brazil; Offers 'Exceptional Deal' To The Indian Air Force
While the Su-30SM is a powerful modernized 4+ generation version of the original Russian Su-30 fighter aircraft, it has constantly been updated to enhance its lethality, firepower and overall performance.
However, the Su-30SM2 variant, which is also known as "Super Sukhoi" will be a class apart in its generation of fighters, boasting completely new avionics and fire control system, with the engine and radar taken from Moscow's latest fifth-generation Stealth fighters Su-57s.
Clear Message To China: India Army Will Fire If PLA Soldiers Come Forward
Now the question arises as to how or will the new Su-30SM2s fare against their French counterparts, the 4.5 generation Dassault Rafale fighter jets?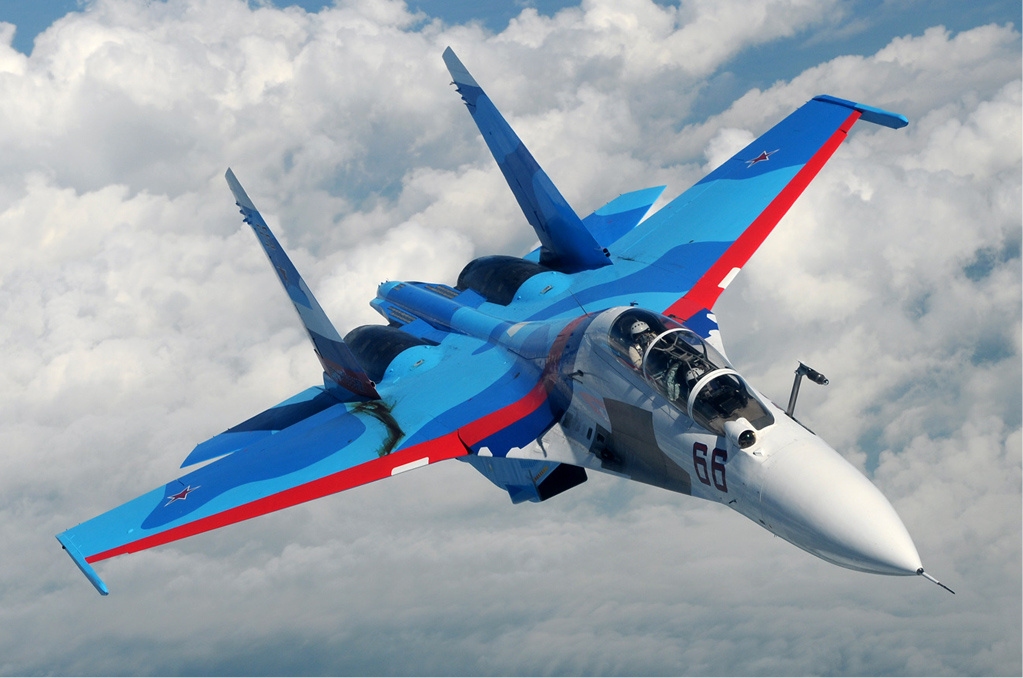 Scheduled for the first flight at the end of this year, the Su-30SM2 is a two-seat super-manoeuvrable multi-role fighter, envisioned by Moscow to breathe a new life into hundreds of Su-30s sold to international customers such as India, Malaysia, Vietnam, China and Algeria.
On the other hand, Rafale is a French twin-engine, canard-delta wing, multirole fighter aircraft equipped with a wide range of weapons. It intends to perform air supremacy, interdiction, aerial reconnaissance, ground support, in-depth strike, anti-ship strike and nuclear deterrence missions.
India, Pakistan Clash At UNGA – Indian Diplomat Walks Out As Imran Khan Goes All-Out Over Kashmir
While the current generation Su-30SM and their variants have the AL-31F engine on board which provides a maximum thrust of 12,500 kilogram-force, the new Russian fighters will be equipped with the Turbofan AL-41F-1S thrust-vectoring engines which propel the latest Su-35 stealth jets.
The Rafale, on the other hand, is fitted with two Snecma M88 engines, each of which is capable of providing up to 5100 kilograms of dry thrust and 7,700kilogram-force with afterburners.
While the Rafales are installed with the "Active Electronically Scanned Array" (AESA) RBE2 radar delivering a greater detection range of 200 km, improved reliability and reduced maintenance demands, the new Su-30SM2s are equipped with an Irbis-E Passive Electronically Scanned Array (PESA) radar.
---
---
The PESA radars are an evolution of the BARS multimode radars currently installed in the Su-30SM jet and have twice the bandwidth and improved frequency agility over the BARS, apart from boasting a better electronic counter-countermeasures capability.
The Su-30SM2s are expected to have onboard modern avionics suite of the Su-35 stealth fighters. It will be based upon Open Architecture with use of multiplex data exchange links including an information management system, sighting/navigation/control radar system, an optical locating station, and communications, monitoring, recording and Electronic Warfare (EW) equipment.
The Rafale Omni-role combat aircraft has an avionics package comprising head-up and head-down displays, sensors, probes, the modular data processing unit as well as core software applications and power generation systems.
Taiwanese Expert Says 'Bathrooms Best Place To Hide' During Chinese Air Raids, Missile Attack
While both are jets of the same generation, still away from the capabilities of a fifth-generation aircraft like the US F-35 Stealth jets, the Su-30SM2 are expected to give tough competition to the likes of Rafales, Eurofighter Typhoons and F-16s, when it comes to countries looking on to bolstering their air fleets including India.