Russia Confirms Testing State-Of-Art T-14 Armata Tanks In Syria
Russian state-of-art, latest T-14 Armata Tanks on the heavy tracked vehicle platform was tested in Syria. This was confirmed by the Russian Minister of Industry and Trade Denis Manturov and reported by Tass.
"Yes, that's right. The Armata tanks were used in Syria," Manturovconfirmed in an interview with the Deistvuyushchiye Litsa (Political Actors)  on the Rossiya-1 TV channel replying to a question.  "They were used in field conditions, in Syria, so, we took into account all the nuances."
WATCH NOW: US Army Confronts Russian Military In Northeast Syria; Blocks Access
Alexander Potapov, CEO of Uravagonzavod, the Armata tank's developer and manufacturer said in an interview with the Vedomosti daily on February 3 that first batches of Aramata tanks would be supplied to the Russian army in 2020 for field trials.
India Finally Clears Acquisition Of Russian 464 T-90 Tanks At Additional 7000 Crs
The Armata Tank, a mean fighting machine, was unveiled for the very first time in Red Square's Victory Day parade on May 9, 2015, in Moscow. The Armata Tank boasts of a highly computer integrated equipment, an unmanned turret, and an independent armor capsule; making it an effective combat vehicle.
APS Enabled Russian Armata Tanks High On Agenda During Modi-Putin Meeting In Russia
It has highly efficient combat attributes, making it one of the most significant war tanks being developed. It is a 6th technological generation combat tank, which points at the highly advanced use of science and engineering that has gone into its creation. The new T-14 Armata tanks are expected to be delivered to the Russian troops from 2021.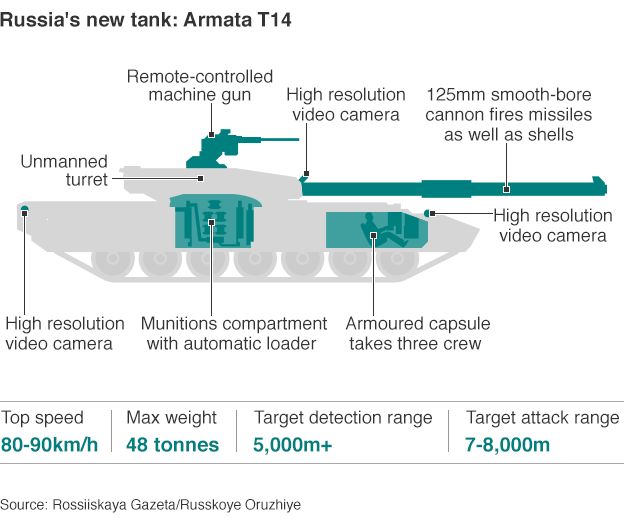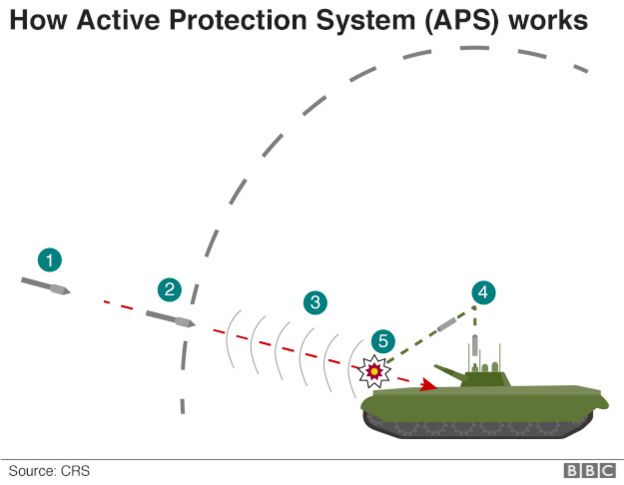 The Armata Tanks are equipped with Active protection systems (APS) which is set to pose a massive problem for a whole generation of anti-armour weapons including the Javelin guided missile.
APS takes a whole new approach. It is essentially an anti-missile system for tanks, with radars capable of tracking the incoming anti-tank missile, and projectiles that are launched to disrupt or destroy it.