US billionaire Elon Musk-owned SpaceX's satellite network system Starlink is in the limelight again. Local Russian media has revealed how the destruction of the Starlink satellite network may be achieved, confirming Musk's suspicions that Russia could attempt to 'kill' the satellites.
---
According to local Russian media reports, a massive number of missiles with a target engagement range of at least 500 kilometers will be required to obliterate the Starlink satellite network.
The Starlink satellites ensure high efficiency of interaction between the Armed Forces of Ukraine and the NATO command, aiding military operations.
The report, which claims that it is based on military experts' opinions, further noted that with more than 3000 SpaceX satellites currently in orbit, at least 4,000 missiles would be required to destroy the satellite network.
However, the network might still be able to work, albeit in a minimal mode, since some of the satellites are orbiting at an altitude of 600 kilometers beyond the missile's reach.
The report comes after Elon Musk said on October 15 that Russia was trying to "kill" Starlink satellite services in Ukraine. The system could stop working regardless of the resources invested in its protection.
"Starlink is the only comms [communications] system still working at the waterfront – others are all dead. Russia is actively trying to kill Starlink. To safeguard, SpaceX has diverted massive resources toward defense. Even so, Starlink may still die," Musk said in a tweet.
Big difference between peace comms vs warfront comms.

Starlink is only comms system still working at warfront – others all dead.

Russia is actively trying to kill Starlink. To safeguard, SpaceX has diverted massive resources towards defense.

Even so, Starlink may still die.

— Elon Musk (@elonmusk) October 15, 2022
Starlink is a next-generation satellite network designed to provide broadband internet services worldwide. SpaceX launched the project in February 2018. In September, Musk announced that Starlink satellite internet provider is available on every continent.
According to a SpaceX report published in September, the company has donated more than $120 million in Starlink services to Ukraine this year, and it anticipates that continuing to do so might cost as much as $400 million in the future.
This is potentially why the corporation recently asked the US Pentagon to take the mantle and pay for this satellite assistance to Ukraine.
Mykhailo Fedorov, the minister of digital transformation for Ukraine, requested Musk to send Starlink stations and satellite internet to his country on February 26, right after Russia launched the invasion and disabled Kyiv's communication network. Soon after, Musk declared that the Starlink service was running in Ukraine and pledged to send more terminals there.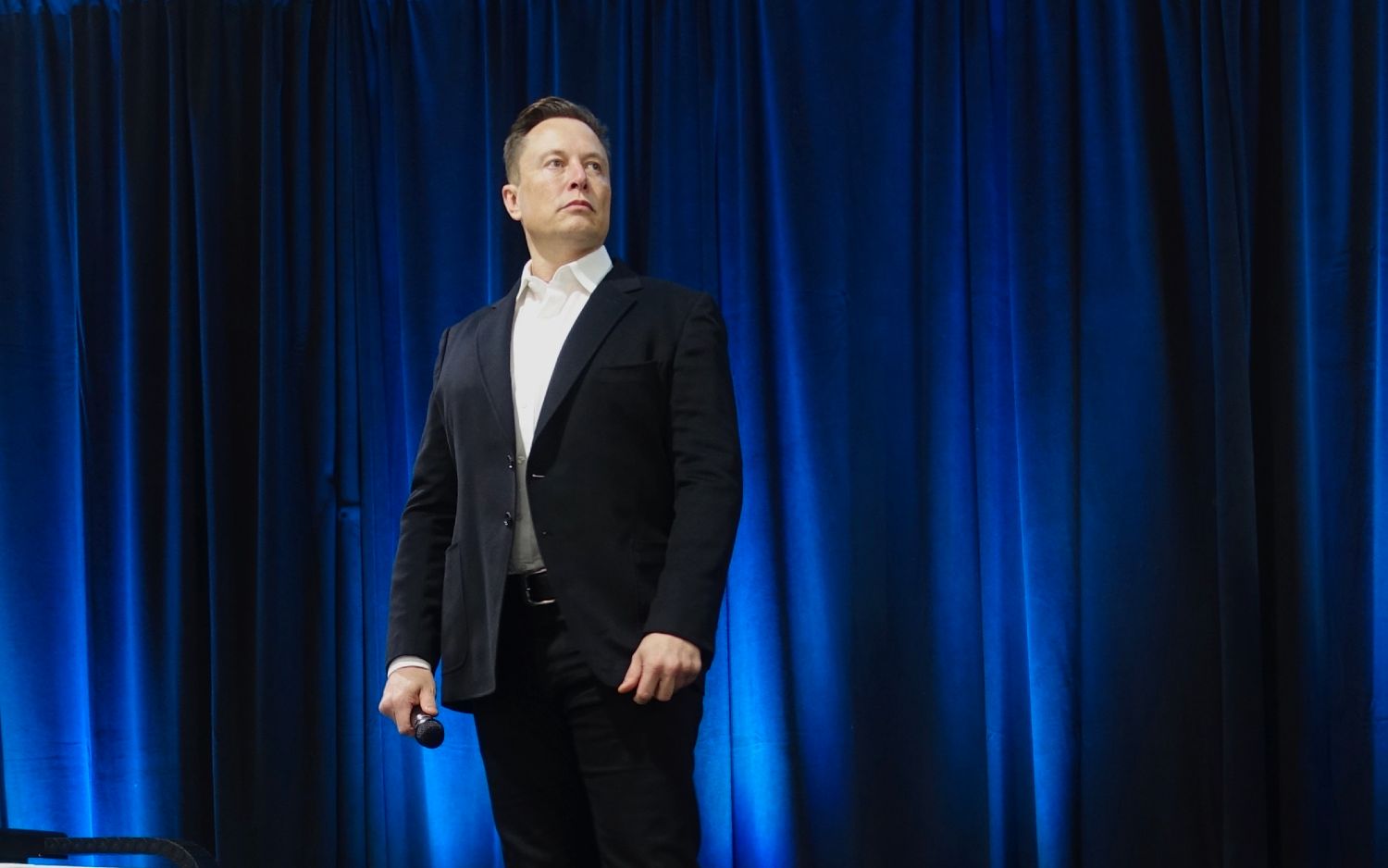 However, the satellite terminals put together by Musk over Ukraine have been in the eye of the storm for a while. Earlier this month, media reports indicated that Ukrainian troops encountered widespread interruptions in Starlink's internet connectivity.
Two government officials informed the media that Ukrainian troops suffered connectivity problems when they went to cities that had just been freed from Russian rule.
According to experts, the difficulty may have been brought on by SpaceX staff members attempting to stop the Russian military from deploying the technology, as the liberation of some areas had not yet been officially proclaimed.
Sabotaging SpaceX?
Earlier this month, media asserted that the Russian military was trying to jam Starlink's satellite communications with the Tirada-2S electronic jamming device. There are few details about the system available in the public domain.
A military review journal claims that the Starlink system is one of the potential targets for Russian forces. The report also stressed how Starlink is so efficient that it is almost the only way for Ukrainian military forces to communicate in space, ensuring continuous communication, surveillance, and navigation.
When asked if Russia would try to obliterate the Starlink network, Squadron Leader Vijainder K Thakur (Retd), Indian Air Force veteran and in-house analyst with EurAsian Times, said: "An attempt to physically take out the Starlink system would be foolhardy.
Surely, Russia neither has the resources nor the inclination. It could contemplate degrading Starlink satellites using EW or its Persevet laser weapon, but even that would not make sense.
Satellite communication is versatile and cheap, but it's not the only way to communicate. Alternatives abound – troposcatter, microwave, HF, etc. Also, attacking satellites is a game that others can also play."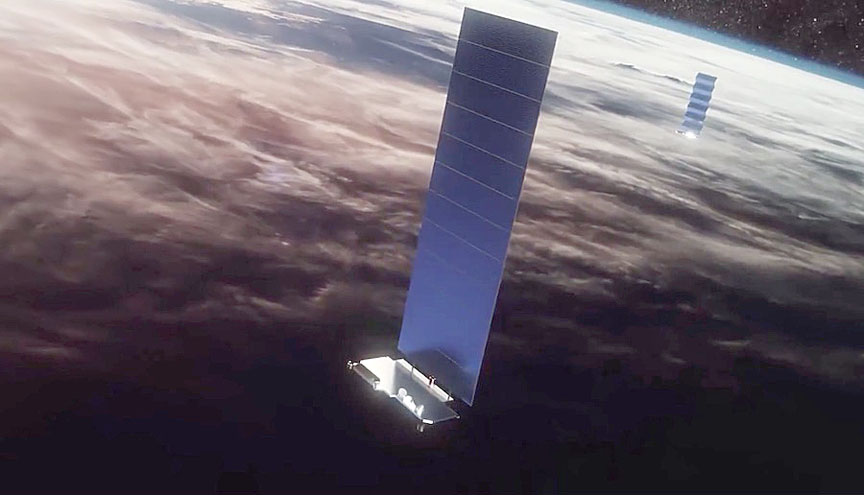 Starlink's Satellite system has assisted Ukrainian troops with precision strikes. Several drone systems and advanced missiles are guided by satellite navigation service provided by Starlink and other NATO satellites. This is why the Russians have grown wary of Starlink. The Russians warned that they could destroy civilian satellites assisting the war.
SpaceX satellite network has garnered much interest and attention in the aftermath of a Russian invasion. Chinese military observers have grown increasingly concerned that SpaceX's Starlink satellite network will aid in the US military's space dominance, as reported by EurAsian Times.
"SpaceX has decided to increase the number of Starlink satellites from 12,000 to 42,000 – the program's unchecked expansion and the company's ambition to use it for military purposes should put the international community on high alert," said the article on China Military Online, the official news website affiliated with the Central Military Commission (CMC), China's highest national defense organization headed by President Xi Jinping himself.
NEW: Ukraine troops reported outages of Starlink devices on frontline, hindering efforts to liberate territory from Russian forces, Ukrainian officials & soldiers told us.

My first @FT byline, with star squad @MehulAtLarge, @felschwartz, Roman Olearchyk. https://t.co/kFLfDNXkWj

— Christopher Miller (@ChristopherJM) October 7, 2022
Group Captain Arvind Pandey (Retd), a geospatial intelligence analyst, told EurAsian Times that Russia could not eliminate the entire Starlink network.
He said, "Moscow could obliterate a handful of Starlink satellites but not thousands. The only way it could achieve this was through Directed Energy Weapons (DEWs) or Anti-Satellite missions for which satellites would have to be launched into space.
The Starlink satellite network is based in Low Earth Orbit (LEO). Even if missiles were to be launched, they would be launched from the ground and in thousands. Further, even the Starlink satellites are not stationary. This is, in my opinion, very heavy speculation."
This brings us to Musk's media interactions in which he stated that it would be challenging to "take out" the satellites. "If you attempt to take out Starlink, this is not easy because there are 2,000 satellites," he said.
He added: "That means a lot of anti-satellite missiles. I hope we do not have to put this to the test, but I think we can launch satellites faster than they can launch anti-satellite missiles."