Russia stops at nothing when it comes to research and development into advanced military weapons. Now, the country's defense industry has floated the idea of an air-droppable variant of the Tornado-G Multiple Launch Rocket System (MLRS).  
The proposed air variant of the 122mm MLRS will be developed by the Splav Research and Production Association, according to TASS.
The announcement was made by the manufacturer on Russia's Missile Troops and Artillery Day on November 19 and comes almost a year after Moscow showcased its new shell for another of its advanced MLRS system, Tornado-S.
"The new state armaments program will likely include a new modification, the air-droppable Tornado-G mounted on a new chassis. We are ready to carry out this work and it is up for the customer [the Russian Defense Ministry] to make a decision," the chief executive of the company Alexander Smirnov said.
The Russian Tornado-G is the successor to the Soviet-era Grad MLRS which was demonstrated at the Army Exhibition, Russia in 2018. Additionally, Splav rolled out an upgraded version of rockets with enhanced warhead capabilities to be used on Tornado-G MLRS in August 2018.
The Tornado G is a 122mm Multiple Launch Rocket System that is designed to precisely destroy enemy defenses and artillery systems.
This MLRS has enhanced target engagement capabilities owing to its automated targeting and navigation technologies. Cluster warheads with self-guided multi-purpose sub-munitions are mounted to Tornado-G rockets. These may be used against opposing infantry and armored vehicles and have a range of 30 km.
The air-dropped variant will give more teeth to this sophisticated rocket launch system, providing more maneuverability. This MLRS in its current form is mounted on the rear of a Ural-4320 6×6 truck.
With tensions consistently increasing in its backyard and some of its allies embroiled in conflicts that Russia aids or could potentially aid, upgrading the existing weapons and making them more tactical becomes imperative.
Tornado Upgrade Program
Splav has also launched the serial production of the latest smart rockets for the 300mm Tornado-S, Smirnov told TASS.
"Such rockets are already being serial-produced. A long-term contract with the [Russian] Defense Ministry has been signed for their delivery to the troops," the chief executive said.
The Tornado S is an upgraded MLRS, which is intended to replace its aging Cold-War era Smerch-30. Fitted with an advanced navigation system and enhanced range, this MLRS was first unveiled for the International market in 2019 and the new shell for the Tornado S was showcased at the Army Exhibition of 2020.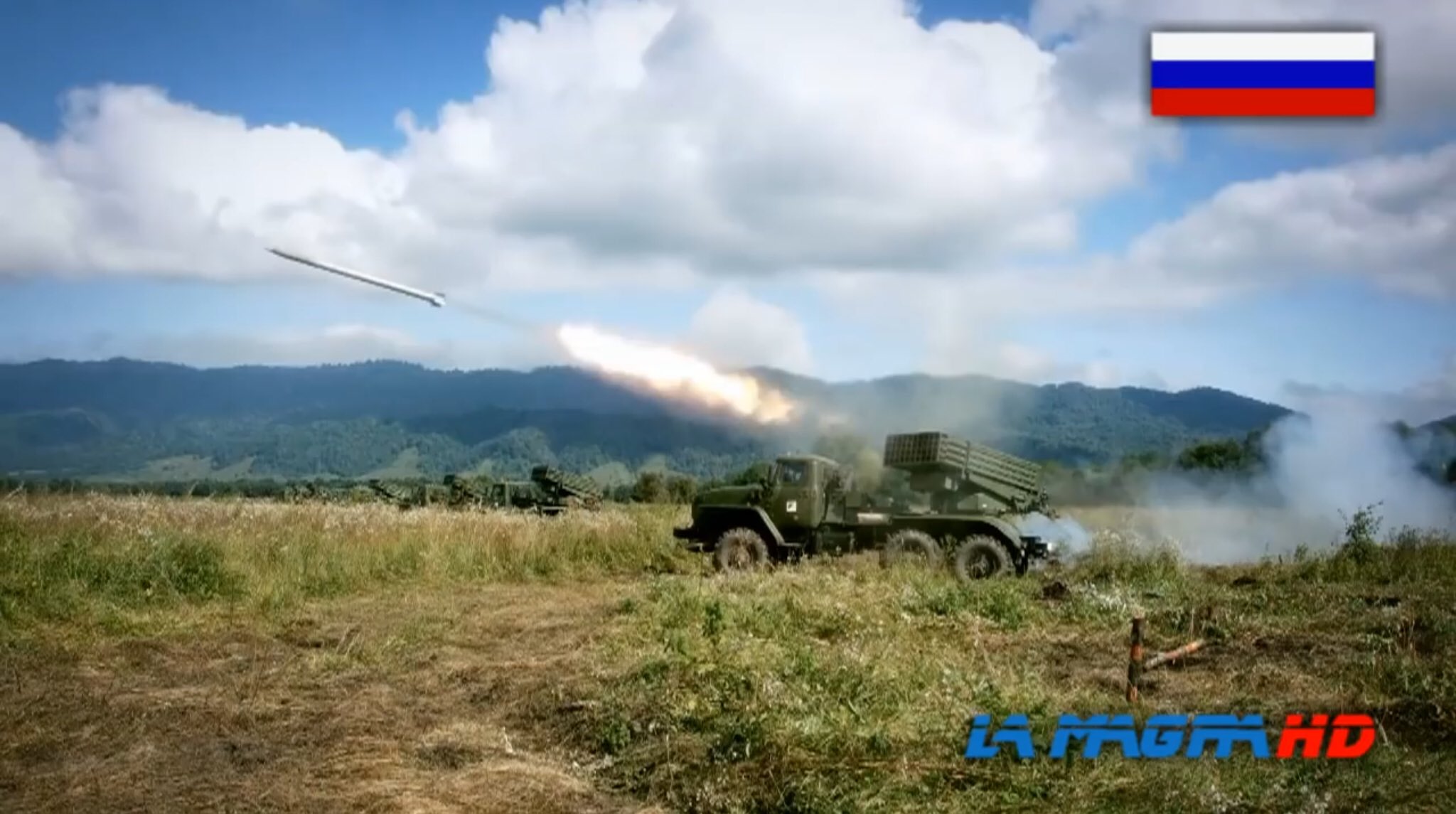 Russia aims to completely replace its BM-37 Uragan and BM-30 Smerch with Tornado S by the year 2027. To give effect to this decision, the serial production of smart rockets that can be launched from this system has started.
The Tornado-S multiple rocket launcher system is designed to destroy manpower, equipment, and single and group objects on the move. In areas of concentration, MLRS can be deployed against artillery and missile forces, including precision weapons systems.
The system can also attack motorized infantry and tank units, command posts, anti-air and missile defense systems, electronic warfare, and planes and helicopters on runways.
#Russia|n 9K57 #Uragan/ Hurricane (220 mm) MLRS in action. #Vostok 2018 pic.twitter.com/1wGA91BFmT

— The Feday 𓂆 st (@TheFedayist) October 5, 2018
The Tornado is Russia's answer to the US Army's High Mobility Artillery Rocket System (HIMARS), according to Defence World. The Tornado S is equipped with the Russian GLONASS satellite navigation system, an equivalent of American GPS guidance, to enable superior precision.
New MLRS For Navy
Splav Research and Production Association is also developing multiple launch rocket systems for the Russian Navy to arm it with the capability to deliver artillery and rocket strikes, said the Splav chief. The production of an advanced MLRS is aimed at providing defense against underwater weapons.
"The Splav currently continues work to create rocket-launched systems for the Navy to outperform their predecessors by combat and operational characteristics.
They are designed to carry out strike missions and provide defense against seaborne underwater weapons," he specified. This becomes significant as the military focus has now shifted to the seas.
With a new MLRS system for the Navy, Russia will have the capacity to launch these from the ground, air, and sea. Even though some variants of the MLRS are already functional with the Russian Navy, the addition of new ones will give it more teeth.
As tensions with the West remain high and Russia's apprehension about Ukraine joining the NATO grows, Moscow will continue to upgrade its arsenal in a bid to send a clear message to its arch-rival as well as the East European region.