Russia's Rostec State Corporation has launched the global promotion of the latest the BMD-4M airborne infantry fighting vehicle and the BTR-MDM armored vehicle for special forces.
This was announced by the NPO High-Precision Weapons Holding Company, part of the state-owned Rostec, in a press statement on April 15.
"Kurganmashzavod (part of NPO High-Precision Weapons) has already created all technical documents for marketing both BMD-4M and BTR-MDM. We are already engaged in the promotion of both models together with Rosoboronexport," the statement read.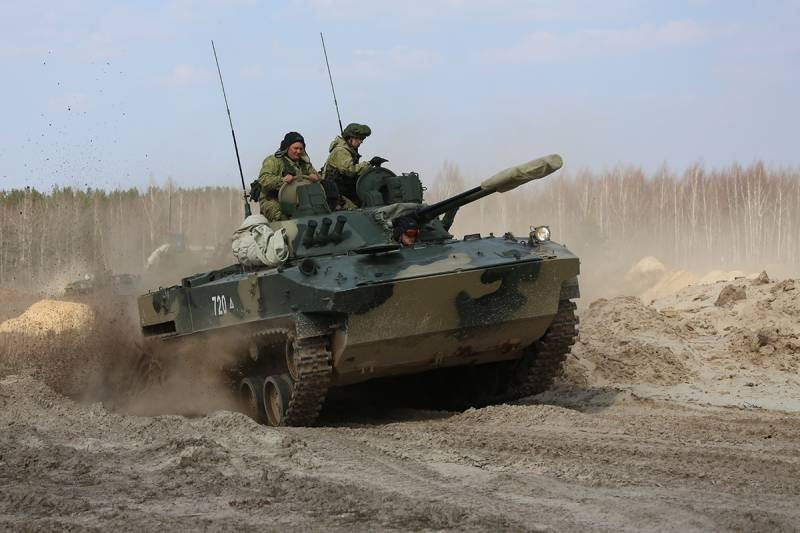 The holding company also pointed out that the market for airborne armor is specific due to the required characteristics of this vehicle class. "These vehicles are of great interest to countries that have airborne troops in their armed forces. BMD-4M and BTR-MDM will be used by special forces and police units in various regions of the world", the company said.
The tracked BMD-4M is an updated version of the BMD-4 with a new hull, engine, chassis and other systems. It is equipped with the "Bakhcha-U" turret module armed with 100 mm and 30 mm cannons, and a machine gun.
BTR-MDM "Rakushka" airborne transport vehicle is based on BMD-4M and was created to replace BTR-D APCs introduced into service in the 1970s.