India's aim to rake in $5 billion through defense export by 2025, with the BrahMos supersonic cruise missile high on the list may see a setback. The accidental firing of the missile into Pakistan and crippling sanctions on Russia over its invasion of Ukraine could potentially hinder India's ambitious plan for its exports.
BrahMos Aerospace, a joint venture between India and Russia, produces supersonic cruise missiles that can be fired from submarines, ships, aircraft, or ground platforms.
In a debut deal for BrahMos missiles, India secured a $375 million contract from the Philippines to supply three BrahMos ground-based anti-ship missile systems.
About two months after the deal, an unarmed BrahMos missile landed in Pakistani territory in March, sparking alarm. India later admitted that the missile had indeed been launched by it accidentally.
Being the first buyer of the missile, Manila has reportedly been keeping a close eye on the incident. The Southeast Asian nation also sought clarification from the Indian envoy on the incident.
Shambhu Kumaran, India's envoy to Philippines, told the media that there were some questions from Manila about the incident, and he had spoken with Defense Secretary Delfin Negrillo Lorenzana about it.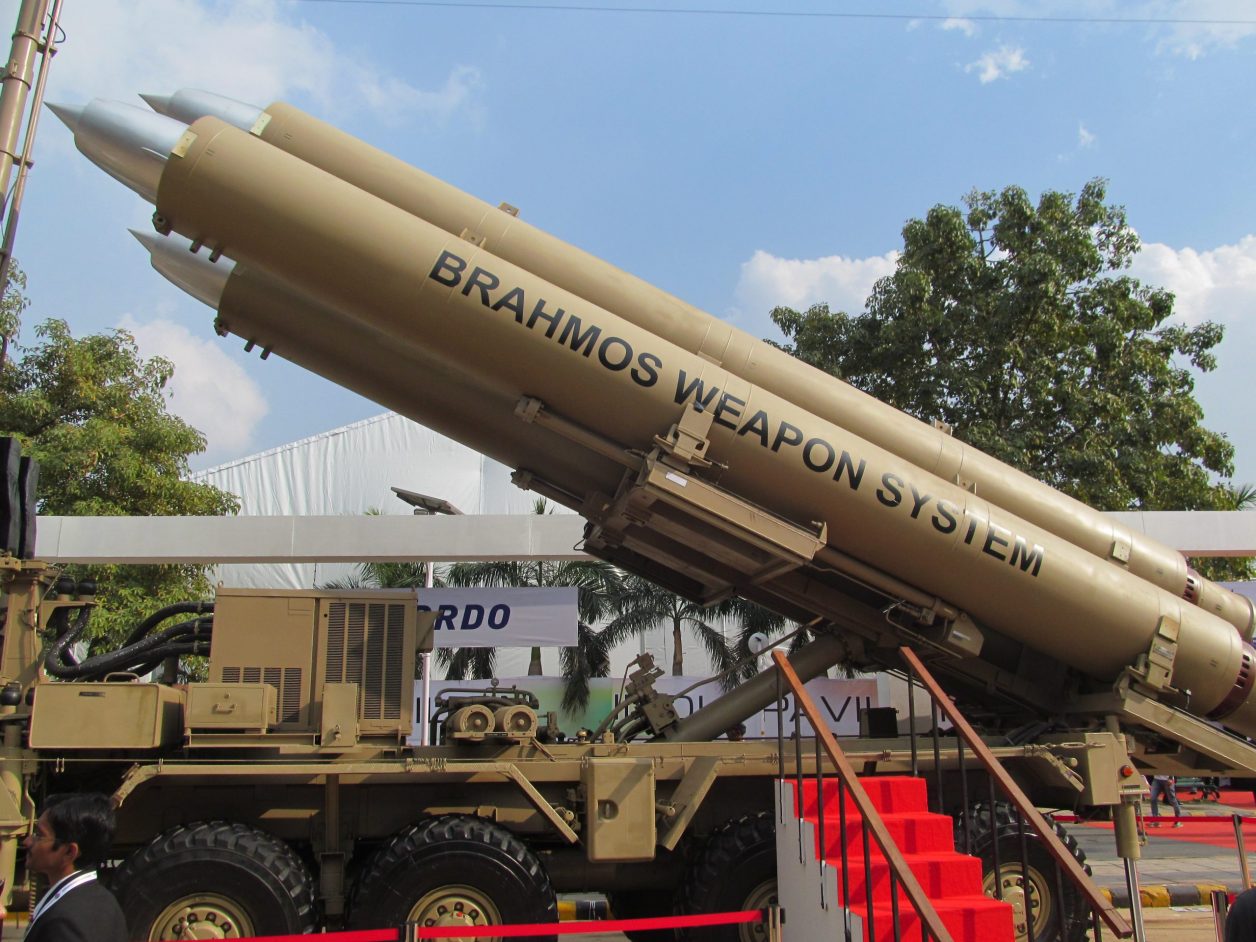 "I did have an opportunity to interact with defense secretary Lorenzana and I clarified… there was obviously a query and we responded with the fact that there was no technical issue as far as we could understand and there was an inquiry underway and we will have that cleared out once the information is available," he said.
However, Manila's concerns run deeper than just an accident that spurred controversy with its bitter rival Pakistan. There have been some anxieties about the derailment in supply of missile due to the sanctions imposed on the Russian defense industry in the wake of its invasion of Ukraine.
According to Kumaran, India's deal with the Philippines to sell the BrahMos missile is a bilateral agreement that will be unaffected by Western sanctions on Russia and its defense industry. He was speaking at an online event organized by Ananta Centre on April 5.
Truly privileged to witness history in the making. Signing of the Brahmos acquisition contract by Philippines Defense Secretary @del_lorenzana today marks a decisive step forward for Prime Minister's #SAGAR and India's Indo-Pacific engagement. pic.twitter.com/k36JAyOcDi

— Shambhu Kumaran (@shambhukumaran) January 28, 2022
"I think it is very important for us to maintain that this is an India-Philippines transaction. I do not want to downplay the fact that the weapons system was developed and manufactured by Russia and India and there is a strong element of Russian support in the system," he said.
"But definitely, this is an India-Philippines transaction, and I am quite confident that we will be able to move ahead on that on a bilateral basis," he added.
NATO and US allies have imposed five tranches of crippling sanctions on Russia to isolate it from the global system. The Indian defense experts and ex-servicemen had also earlier raised concerns about a potential disruption in supply chains.
Further, India has been mulling an arrangement to somehow circumvent the sanctions by trading in Rupee-Rouble mode. However, the viability of that exchange hangs in the balance as the western pressure on India intensifies to condemn and sanction Russia.
War in Russia Could Be A Dampner?
The missile system's engine and seekers were most likely provided by Russia's NPO Mashinostroyenia (NPOM), which designed, upgraded, and produced BrahMos in a joint venture with India's government-run Defense Research and Development Organization (DRDO), the EurAsian Times had earlier reported.
There exist concerns that the sanctions could also threaten India's first significant overseas deal with Manila, which was announced by the Ministry of Defense to expand the country's defense exports to $5 billion by 2025 and could potentially prove to be a disaster for India if there were technical or supply chain issues.
Additionally, the United States has warned India that there will be consequences if India aligned with Russia. Earlier, the US Deputy National Security Adviser had said that Moscow would not show up for India if China crosses the LAC again.
Washington has been trying to convince India to relinquish its energy and defense needs from Russia and substitute it with other available options — potentially in the West.
India relies heavily on Russia not just for imports but also for logistics and spare parts required for maintenance. Since the BrahMos is a joint venture between India and Russia, its fate looks uncertain. However, as of now, India has assured the Philippines that there would be no impact.
The BrahMos has gained a attention across the world. In addition to the Philippines, Vietnam and the United Arab Emirates (UAE) are said to be interested in purchasing the Brahmos.
India, according to sources, has held similar talks with Argentina, Brazil, Indonesia, and South Africa. The accidental firing bringing disrepute, as well as sanctions on Russia, could cast a shadow on BrahMos export.
Will BrahMos Sales Get Impacted?
The EurAsian Times spoke to experts to gauge the impact of the current incidents on India's long-term export plans.
"People need to understand. Even spacecraft have crashed during takeoff. Accidents do occur either due to a lack of professional knowledge or a stupid act. In this case, it was both. Let's keep our fingers crossed that one such accident does not have an adverse impact. As far as Russian sanctions are concerned, It will not impact the sales and export potential of the missile as India is practically independent in its production", said Air Marshal (retd) P.K Barbora told The EurAsian Times.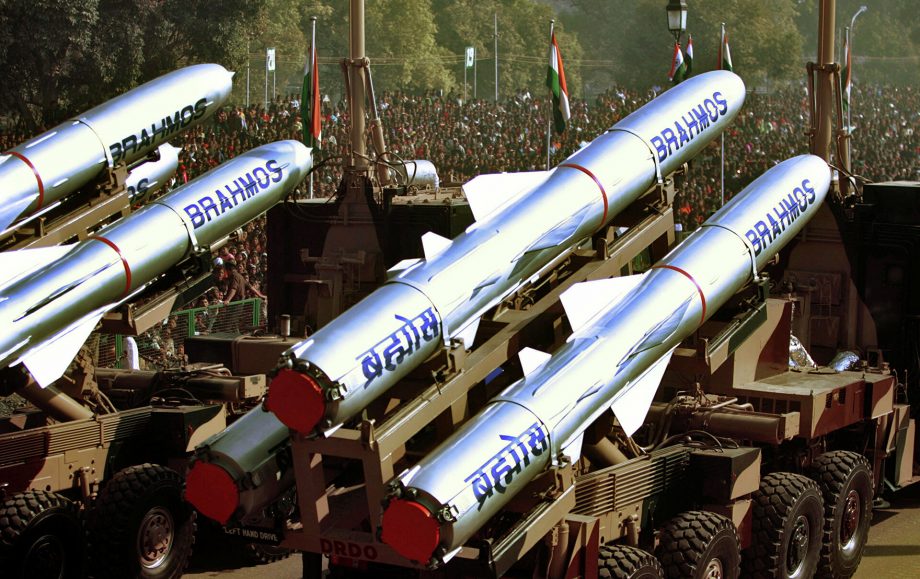 However, former Air Vice Marshal Pranay Sinha holds a slightly different view. He told the EurAsian Times that "This was an accidental firing – human error case and will not have any impact on probable buyers. However, Russia-Ukraine war may have some impact on spares and aggregates", without elaborating.
While there are varied views across the security and diplomatic community given the uncertainty of the times, India's political relationship with countries and its status as a regional challenger to China could bend the tide in its favor as far as the export of the BrahMos is concerned.
"There is definitely a degree of confidence in the system because of the fact that India uses it extensively," Kumaran said. The fact that India has given unconditional reassurance to the Philippines could probably mean that it does not see a threat to BrahMos production and supply as of now. Maybe, it's 'wait and watch' for India.