With the announcement of the upcoming 2+2 meeting between India and the United States on Monday (April 11), both nations will be looking at a long list of issues to strengthen strategic and defense ties, but disagreements about Russia's invasion of Ukraine could dominate the talks.
The Ministry of External Affairs (MEA) announced on Thursday that External Affairs Minister Dr. S Jaishankar and Indian Minister of Defense Rajnath Singh will visit the United States for the 2+2 ministerial on April 11-12 in Washington. 
Jaishankar and Singh will meet their American counterpart Secretary of State Antony Blinken and Secretary of Defense Lloyd Austin to discuss a range of issues spanning from Russia's invasion of Ukraine to other security and foreign policy-related matters. 
This year's 2+2 will commemorate 75 years of diplomatic relations between the United States and India and underline the importance of the comprehensive and global strategic partnership between the two countries in maintaining international peace and security, said the US department of state officials in a statement. 
As we mark 75 years of U.S.-India diplomatic relations, I look forward to our fourth 2+2 Ministerial Dialogue. @SecDef and I will welcome India's External Affairs Minister @DrSJaishankar and Defense Minister @rajnathsingh to reaffirm the growing U.S.-India strategic partnership.

— Secretary Antony Blinken (@SecBlinken) April 7, 2022
The foreign and defense ministries of the two nations are meeting in the background of the Russia-Ukraine crisis, and as recent events have demonstrated, their policies toward Moscow's actions aren't exactly in harmony.
On Tuesday, T.S. Tirumurti, India's permanent representative to the United Nations in New York, spoke during a UN Security Council session on Ukraine, calling the reported slaughter in Bucha "deeply disturbing" while avoiding any explicit mention of Russia. 
In recent weeks, India has seen a wave of visits from officials of European nations to comprehend and understand India's position on the current Ukrainian crisis. 
Defense Deals on Table
With the United States placing unprecedented sanctions on Russia, Washington will attempt to sell major defense platforms to India. Both countries have strong defense ties and have already signed numerous key pacts to strengthen their defense cooperation, including the Compatibility and Security Agreement (COMCASA), Logistics Exchange Memorandum of Agreement (LEMOA), Communications, the Industrial Security Agreement (ISA), and BECA.
After being listed as a major defense partner by the Donald Trump administration in 2016, India was promoted to Strategic Trade Authorization Tier 1 status in 2018. That means India will have unrestricted access to a wide range of military and dual-use technologies as a result of this standing. 
During this visit, many defense experts anticipate that the two countries will explore several deals. Washington is likely to persuade New Delhi to buy the Indian Navy's aircraft carriers Boeing's F/A-18 Block III Super Hornets, as well as 30 armed MQ9B drones from General Atomics. 
The Hindustan Times recently reported that Boeing will send two F-18 Super Hornets to INS Hansa's shore-based test facility in Goa next month to undertake flight tests for the Indian Navy's future fighter jet for INS Vikrant aircraft carrier.
The Rafale-M, which was successfully tested by the Indian Navy in January at the same site in Goa, is the other fighter under consideration by the Indian Navy.
In the case of General Atomics' MQ9B drones, it was reported last month that India's plan to buy Predator armed drones from the US has been halted due to their exorbitant pricing and to encourage domestic drone manufacturing. However, this visit could enable the two countries to reach an agreement on the purchase. 
The F-15EX is another high-profile military hardware that the US-based Boeing has pitched to the Indian Air Force. Pratt Kumar, Boeing vice president, and F-15 program manager was in India ahead of the meeting and interacted with senior defense ministry officials, reported Financial Express. 
In addition, the delivery of a Large Aircraft Infrared Countermeasure, a missile defense system for large aircraft worth nearly $190m is also pending. The Integrated Air Defence Weapon System (IADWS), a $1.867 billion agreement, has yet to materialize. The last US administration has previously approved its sale to India. 
The two countries are also likely to discuss expanding their cooperation in outer space, as well as the launch of the NASA-ISRO Synthetic Aperture Radar (NISAR) satellite, which will be launched in 2023.
Both countries' space agencies are already cooperating in satellite navigation (SatNav), and the US Congress has agreed to recognize the Indian Regional Navigation Satellite System (IRNSS) as an "allied system" in principle.
US-India Relations
The meeting is set to take place at a time when the two nations are experiencing a wide difference over the Ukraine crisis. The US is seeking to persuade New Delhi to not only condemn Russia but also to stop trading with Moscow. 
Late last month, on a visit to India, US Deputy National Security Advisor for International Economics Daleep Singh warned India against expanding business links with Moscow, whether it be through the purchase of arms or discounted Russian oil. 
"What Daleep did make clear to his counterparts during this visit was that we don't believe it's in India's interest to accelerate or increase imports of Russian energy and other commodities," White House Press Secretary Jen Psaki said earlier this week. 
On the other hand, India could request assurances from the United States on the procurement of S-400 missile systems from Russia under the Countering America's Adversaries Through Sanctions Act (CAATSA).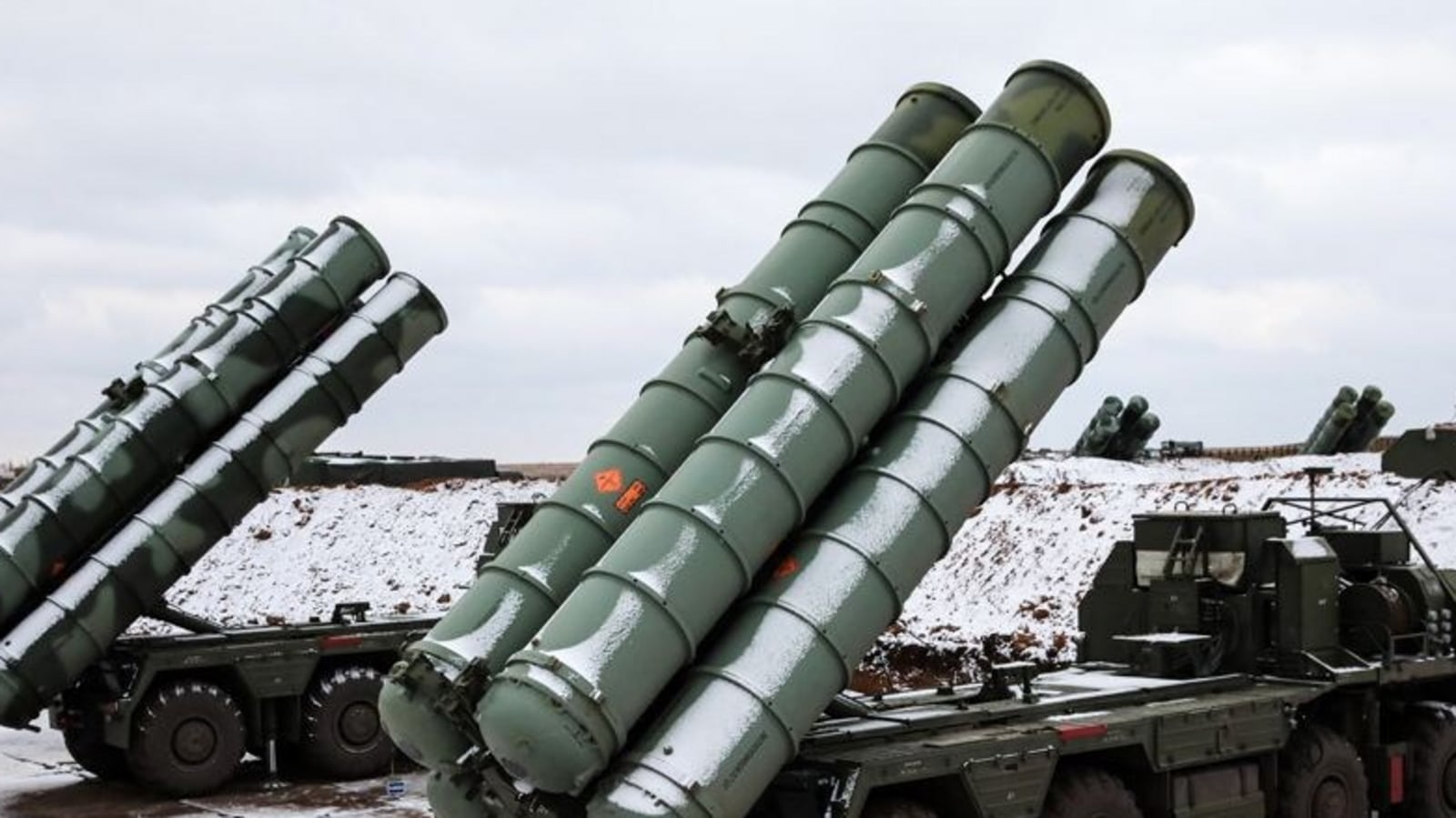 In the Russia-Ukraine conflict, India has been emphasizing that communication and diplomacy as the only way ahead. Delhi has abstained from UN votes against Russia, including one on Thursday on a resolution calling for Russia's suspension from the Human Rights Council. 
Regardless of their disagreements over the Ukraine crisis, the two countries' planned meeting will strengthen their ties and expand engagement in the Indo-Pacific area.