Syed Ali Shah Geelani, the senior Hurriyat Conference leader has resigned from the All Party Hurriyat Conference, reported news agency ANI on Monday, 29 June.
#BREAKING Hardline Separatist #SyedAliShahGeelani quits Hurriyat Conferrnce. Major setback to #Pakistan and #ISI. Geelani issues an audio statement after detailed two page letter, announcing the end of his association with hardline separatist group in #Kashmir. #JammuAndKashmir pic.twitter.com/izFPmxhntK

— ज़ाहिद अब्बास ZAHID ABBAS ?? (@abbaszahid24) June 29, 2020
According to The Tribune, in an audio message, Syed Ali Shah Geelani, said, "In view of the present situation, I resign from All Parties Hurriyat Conference. I have informed all the constituents of the Hurriyat about the decision."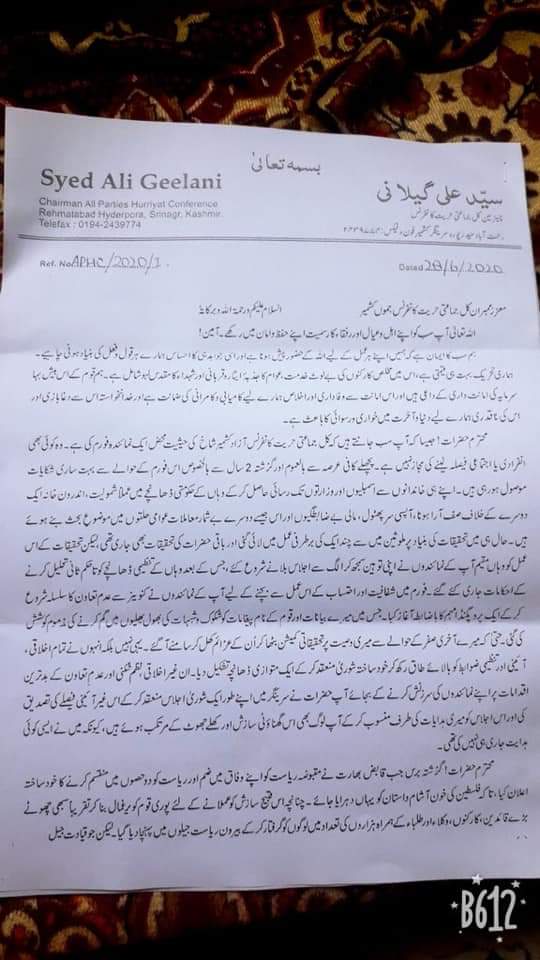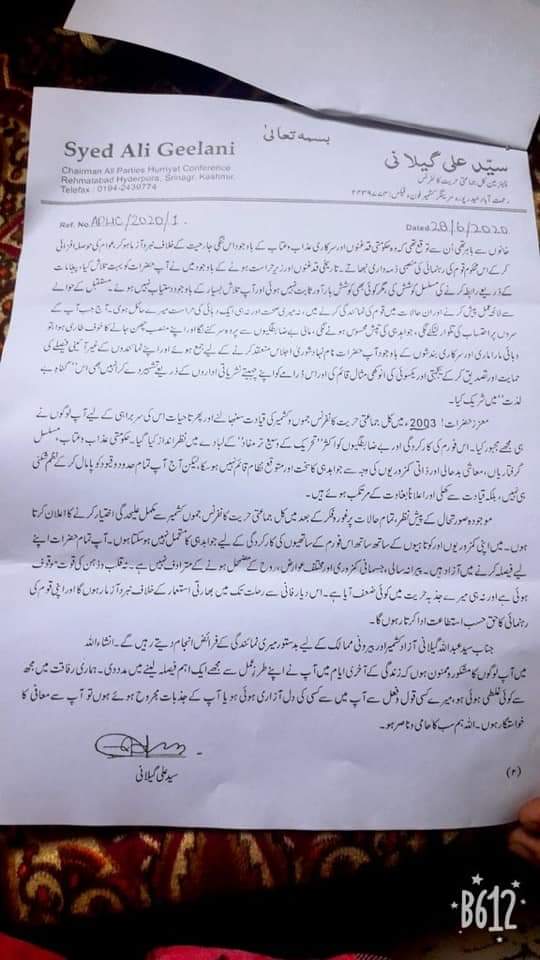 Last year, Syed Ali Shah Geelani was reprimanded by Pakistan for his remarks on the condition of Uighur Muslims in Xinjiang province of China.  Geelani's remarks did not go down well Pakistan — a country that many experts believe controls the separatist organisations in Jammu and Kashmir.
Geelani had stated in his statement: China was "not behaving well" with Uighur Muslims and that they had been forced into camps forcibly.
The separatists in Kashmir, as experts have suggested, are remote-controlled by Pakistan for anti-India activities mainly in the volatile Kashmir Valley. While China has always been silent on overt Pakistani support to separatists, Geelani's comments on Uighur Muslims drew angry reactions from Beijing.
Experts talking to EurAsian Times states that it is a chain reaction – China will rebuke Pakistan and Islamabad will reprimand the old-horse – Syed Ali Shah Geelani.