Taiwan is reportedly buying 300 Patriot missile systems from the United States to strengthen its air defense against a possible invasion by China. The Chinese incursions into Taiwan's airspace have increased in recent months.
Why The 'Ultimate War Machine' – The F-22 Raptors Are Sought By Israel Despite Having The F-35 Jets?
Taiwan's next-year budget would include the purchase of 300 Patriot Advanced Capability-3 (PAC-3) missile systems from the US, Hong Kong-based news agency Apple Daily said. This would take Taiwan's arsenal of PAC-3 missiles to 650 by 2027.
The Taiwanese Air Force Chief of Staff, however, refused to disclose any details of the acquisition but assured that it would remain under the $6 billion budget earlier allocated, according to Taiwan News. 
Vice Defense Minister Chang Che-Ping said that since the country started the acquisition of Patriot missiles, it had always asked for a much larger quantity of the systems. However, the US government, according to their own assessments about Taiwan's budget, thought that the island nation would only require small amounts. 
This has prompted Taipei to press for further procurement of PAC-3 missiles for the Air Force, Chang added.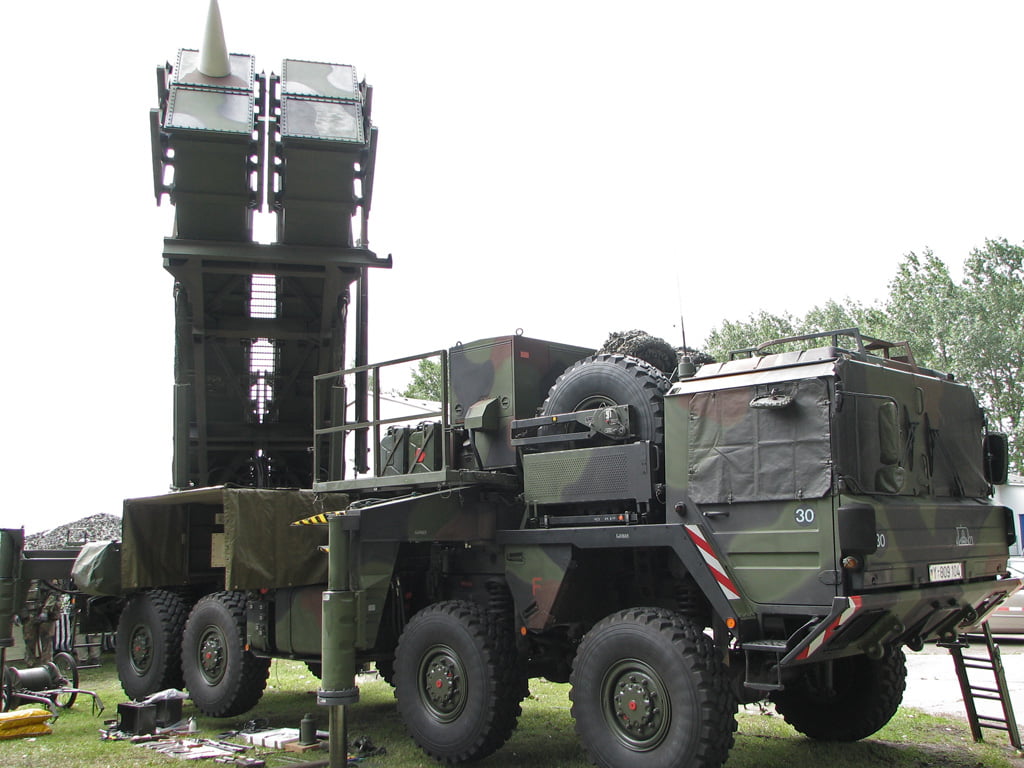 China sees Taiwan as a breakaway part that will eventually merge with the communist country, where the latter claims sovereignty over all the island groups in the South China Sea and jurisdiction over adjacent waters.
The Republic of China Air Force (Taiwan), the military aviation branch of the Taiwanese force, is tasked with thwarting any Chinese misadventure in its controlled territories, including the interception of Chinese fighter jets and drones, and vessels of the PLA Navy.
Chang also told during a committee meeting that the island nation would make an additional purchase of NT$22.6 billion (US$800 million) worth of arms from the US next year.
MIM-104 Patriot
It is a surface-to-air missile system, developed and manufactured by the US defense company Raytheon. It can intercept most aerial threats including fighter jets, long-range bombers, drones, and even ballistic missiles. The Patriot is the US military's primary ballistic missile defense system.
It has been exported to several US-allied countries like the Netherlands, Poland, Germany, Japan, Israel, Saudi Arabia, Kuwait, Republic of China (Taiwan), Greece, Spain, United Arab Emirates, Qatar, Romania, and South Korea.
The system was successfully used against Iraqi missiles in the 2003 Iraq War, and also deployed by Saudi and Emirati forces in the Yemen conflict against Houthi missile attacks. The Patriot system achieved its first undisputed shootdowns of enemy aircraft under the Israeli Air Defense Command. 
Israeli MIM-104D batteries shot down two Hamas UAVs during Operation Protective Edge on August 31, 2014, and later, on September 23, 2014, an Israeli Patriot battery shot down a Syrian Air Force Sukhoi Su-24 which had entered into the airspace by Israel, the first hit on a manned enemy aircraft in the missile's history.