Turkey does not plan to pass its arsenal of Russian-made S-400 air defense systems on to Ukraine, Foreign Minister Mevlut Cavusoglu said on Saturday.
"This issue is not on the agenda," the diplomat said at Qatar's Doha Forum.
The United States has reportedly asked Turkey to hand the sophisticated S-400 weapons over to Ukraine after years of pressuring Ankara, a NATO member, into abandoning the arms deal with Russia.
Earlier, Fahrettin Altun, the head of communications in the presidential office, said that the suggestion that Ankara may transfer its Russia-made S-400 air-defense systems to Ukraine is unrealistic.
Reuters had reported, citing sources, that the US has suggested to Turkey to send its S-400 missile defense systems to Ukraine. The move is part of Washington's effort to find Russian or Soviet-made anti-aircraft missile systems to deliver to Kyiv.
"Though quite unrealistic today, this idea presents an opportunity to discuss the problems Turkey has experienced lately with the West," Altun said in an op-ed for the Wall Street Journal.
He added that before purchasing the S-400s from Russia, Turkey approached the US first.
"Given that Turkey is in one of the world's most dangerous and unstable regions, and the threats Turkey faced did not magically disappear with Washington's rejection, Ankara had to look into alternatives," Altun said.
In 2019, the US suspended Turkey's participation in its F-35 program over Ankara's purchase of the Russian S-400 air defense system and later completely removed it from the project. Despite harsh backlash from the US and NATO over the purchase, Turkey has insisted that it will continue to use the S-400s.
On February 24, Russia began a military operation to "denazify" Ukraine, responding to calls for help from the breakaway republics of Donetsk and Luhansk. The Russian Ministry of Defense said the operation is targeting Ukrainian military infrastructure only and the civilian population is not in danger.
No Impact On India
Russian-Indian defense industry cooperation is virtually unaffected by the current situation around Ukraine, Russian Ambassador to India Denis Alipov had earlier said.
"The updated program of defense industry cooperation is designed for 10 years, through 2031. There are a lot of areas and joint projects," he said in an interview with the Rossiya 24 broadcaster.
"I don't think, I can even say that I'm sure that the current situation will not affect or minimally affect our defense industry cooperation because many Russian companies operating in the military-industrial complex in the field of cooperation with India have long been under unilateral sanctions by the United States earlier than others. And the expansion of restrictions that was caused by the situation in Ukraine does not fundamentally change anything," he added.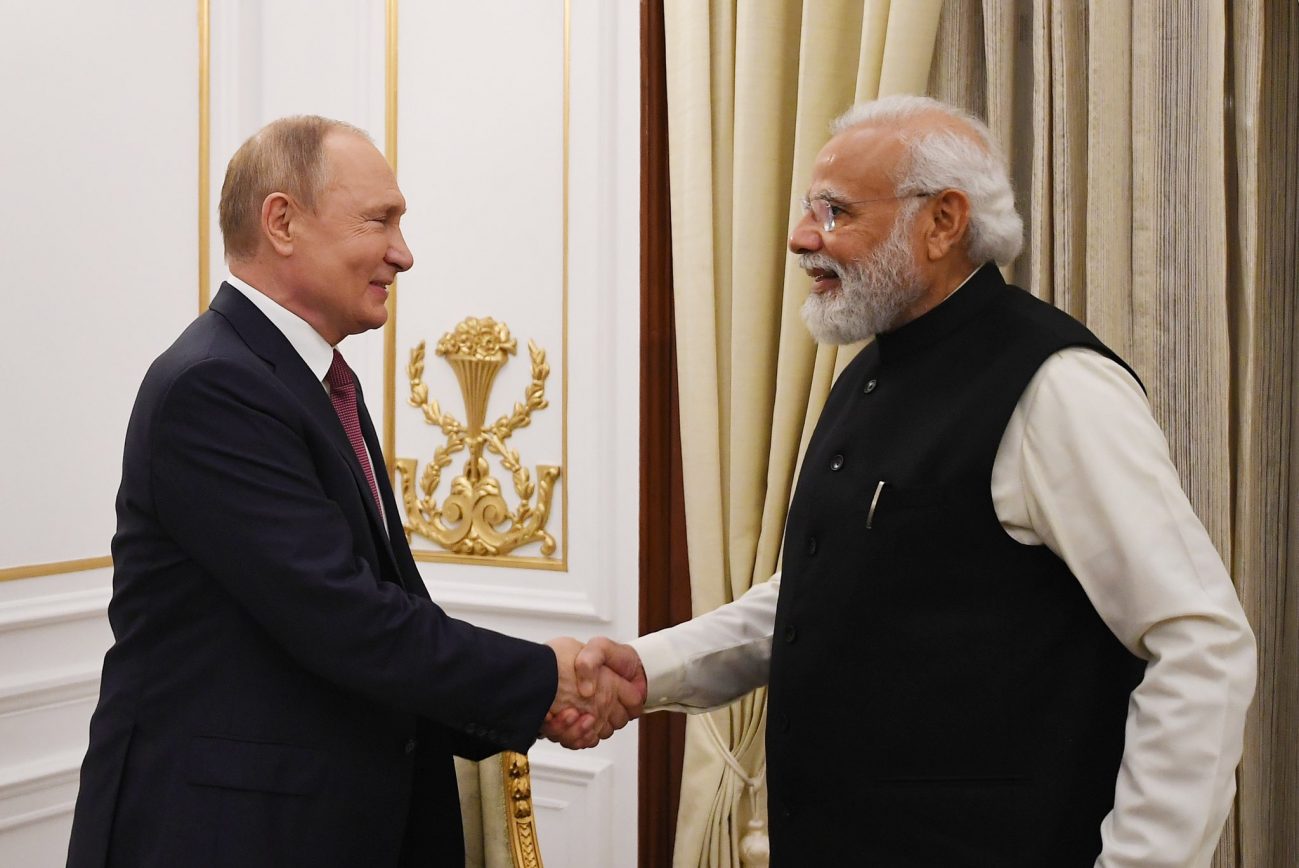 Deliveries of Russian air defense systems S-400 to India are going according to plan, the sanctions will not affect the fulfillment of the contract, Alipov said.
"As for the deliveries of S-400 systems specifically, they are going according to plan, and the restrictions that are now additionally imposed on us will in no way affect the deliveries and completion of this contract," he said.
Russia's readiness to offer India the latest anti-aircraft missile systems S-500 remains in force, Alipov said.
"I don't know about any reaction of the Indian side on this matter. But [Russian Deputy Prime Minister] Yuri Borisov said, and I can confirm that if India shows interest in acquiring S-500 systems, then such a wish will be most carefully studied and considered from our side. But, as far as I know, at this stage there are no any specific talks," the ambassador said.