Turkey finally tested its Russian-made S-400 missile defence system, Turkish media reported. The television channel A Haber said on its website that Turkey's military test-fired the Russian S-400 in the Black Sea province of Sinop.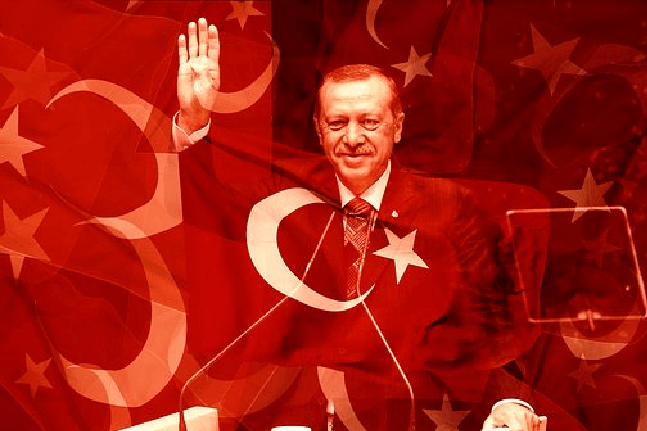 It based its reports on an amateur video, reportedly filmed in Sinop, showing a contrail shooting into the sky. Other media carried similar reports. Turkish military and defence officials have refused to comment on the reports.
"Three missiles of the S-400 anti-aircraft missile system were launched. All of them successfully hit the designated targets," a source told Russian News Agency – Tass.
Considered to be the most advanced of their kind, the S-400s surface-to-air-missiles (SAMS) are the most modern long and medium-range surface-to-air missile system, designed to detect and destroy aircraft and cruise and ballistic missiles, while also being able to demolish ground-based installations.
Earlier, as EurAsian Times reported quoting multiple sources, Turkey had reportedly tested the S-400 air defence systems against US-developed F-16 fighter jets. According to reports, the S-400 air defence systems deployed at the Mürted air base near Ankara were tested on the US-made F-16 Viper and F-4 Phantom II fighters.
Earlier, as EurAsian Times reported, Turkey was about to test S-400 missiles and had issued notices to clear off the air space and waters off its Black Sea coast.
The area near the coastal city of Sinop has already been restricted by Turkey's air space notice or NOTAM for Friday's (October 16) testing which will include a radar test and possibly live-fire for six hours.
Aircraft have been advised to avoid the area of testing to a height of 200,000 feet (61,000 metres). Ankara had already issued a maritime notice called the NAVTEX for shooting training and two others for military training, which will be held from Friday to Saturday (October 17).