India and Russia have signed a pact to jointly construct the last two remaining units of the Kudankulam nuclear reactor. Making the statement with Russian President Vladimir Putin, Indian PM Narendra Modi emphasized on the seven-decade India-Russia bilateral relations, which stood the "test of time". PM Modi also addressed an elite group of Russian corporate honchos and said that defense cooperation should be a vital area for n Indian-Russian collaboration.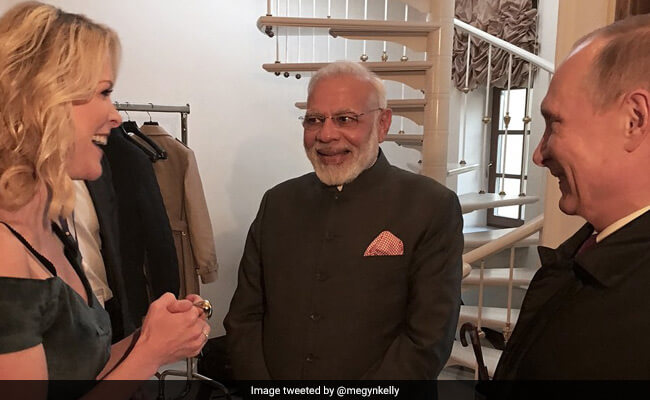 Meanwhile, American journalist Megyn Kelly is being pounded on the social media over her meeting with Russian President Vladimir Putin and Indian Prime Minister Narendra Modi. One of the reasons why Megyn Kelly was ridiculed on social media, was because of her question to Indian PM Modi i.e. "Are you on Twitter?"
Megyn Kelly, who launched her new show has been attacked by many people for not doing her research properly on Indian PM Modi. The embarrassing dialogue took place before Megyn Kelly recorded the meeting for her show. While Megyn was attending the two leaders, Indian PM Modi said that the had seen a post by the journalist with an umbrella. Megyn Kelly replied: "Oh really, did you? Are you on Twitter?" PM Modi just grinned.