Given the widely shared criticism of the big gap that exists between rhetoric and realities in India-UK defense relations in recent years, will the just-concluded visit of the British PM Boris Johnson to India result in its narrowing, discernibly?
In their joint press briefing on April 22, Johnson and his host Prime Minister Narendra Modi appeared to think so. But then, such an atmosphere of optimism existed too when the two met "virtually" last May and outlined their "2030 Roadmap" or vision.
The two Prime Ministers repeated more or less the same themes and their importance this time too, particularly the five sectors that the 2030 Roadmap had identified – revitalized and dynamic connections between people of the two countries; re-energized trade, investment and technological collaboration that improves the lives and livelihoods of their citizens; enhanced defense and security cooperation that brings a more secure Indian Ocean Region and Indo-Pacific; and India-UK leadership in climate, clean energy and health that acts as a global force for good.
Here, the defense and security cooperation included maritime cooperation, cyber security and counter-terrorism, along with space and cooperation in the nuclear domain (especially on nuclear security and safety, non-proliferation, disarmament and non-proliferation issues).
Viewed against this backdrop, the only concrete decisions that were taken during the British Prime Minister's visit to India (his first as the prime Minister) pertain interestingly to the defense sector (the big announcement of the free trade pact otherwise, Johnson said, would wait at least few more months, Indian festival "Deepavali" in October).
One, there was the conclusion of a pact relating to cyber security.  Both sides issued a Joint Statement for further intensifying cooperation on Cyber Security, particularly in the areas of cyber governance, cyber deterrence and safeguarding critical national infrastructure. They also agreed in this context to closely cooperate on countering the persistent threat of terrorism and radical extremism.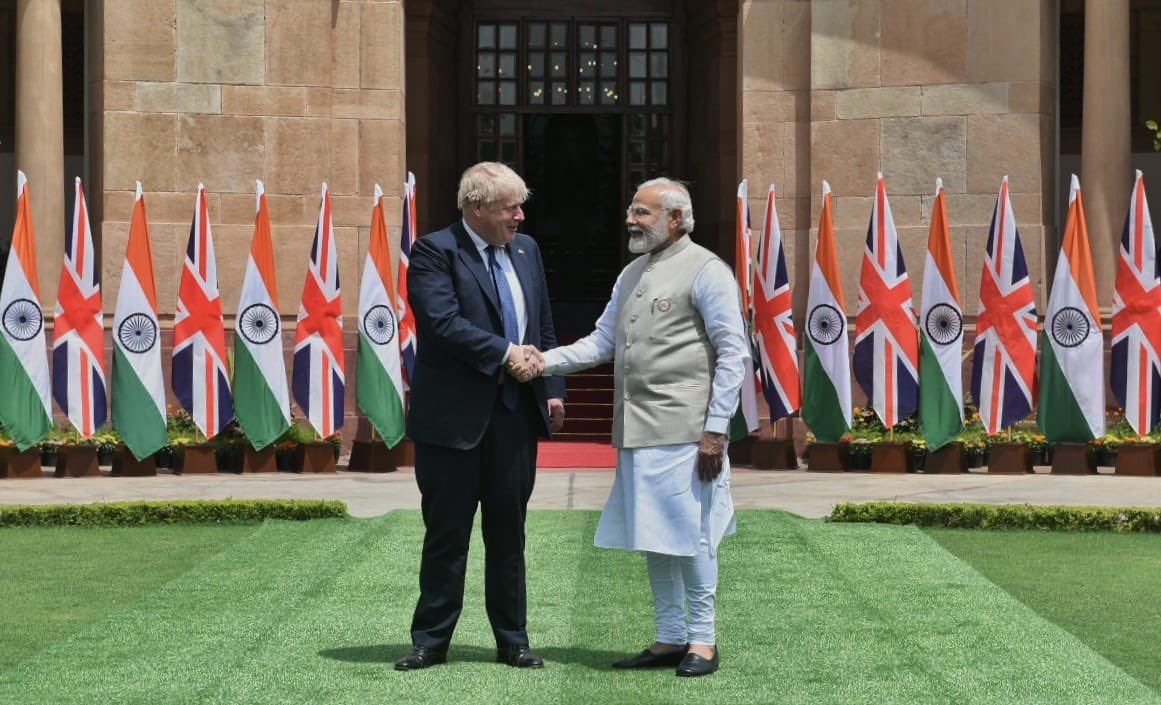 India-UK Partnership
It may be noted here that the UK is Europe's largest cyber security market and India's own cyber market is growing at about 15% per year. Greater collaborations on this front mean mutually advantageous business and employment generations too. This is an area, alongside homeland security, which UKIBC is currently developing with a number of State Governments in India, it is said.
Secondly, two MoUs on the implementation of the India-UK Global Innovation Partnership and on the Global Centre for Nuclear Energy Partnership (GCNEP) were exchanged during the visit. Through the Global Innovation Partnership, India and the UK have agreed to co-finance up to £ 75 million to support the transfer and scale-up of climate-smart sustainable innovations to third countries.
The novel GIP Fund created under this Partnership will also aim to raise an additional £ 100 million from the market to support Indian innovations.
Thirdly, there would be now "Strategic Tech Dialogue – Ministerial-level dialogue "on new and emerging communication technologies such as 5G, AI, etc.
Fourthly, it was decided to collaborate on "Integrated Electric Propulsion – co-development of technology between the two Navies", although it can be argued, as we will see, that this is not exactly a new development.
Fifthly, the UK is creating an India-specific open general export license reducing bureaucracy and reducing delivery times for defense procurement. As Johnson pointed out, "to support greater defense and security collaboration with India over the coming decade, the UK will issue an Open General Export License (OGEL) to India, reducing bureaucracy and shortening delivery times for defense procurement. This is our first OGEL in the Indo-Pacific region".
Only the European Union and the United States currently have such licenses with the UK, it is said.
India-UK Defense Collaboration
This is an important development in the sense that while importing sophisticated foreign arms and ammunition, the Modi government these days prefers to import them as Foreign Military Sales/government-to-government transactions through negotiations between governments rather than as direct commercial sales.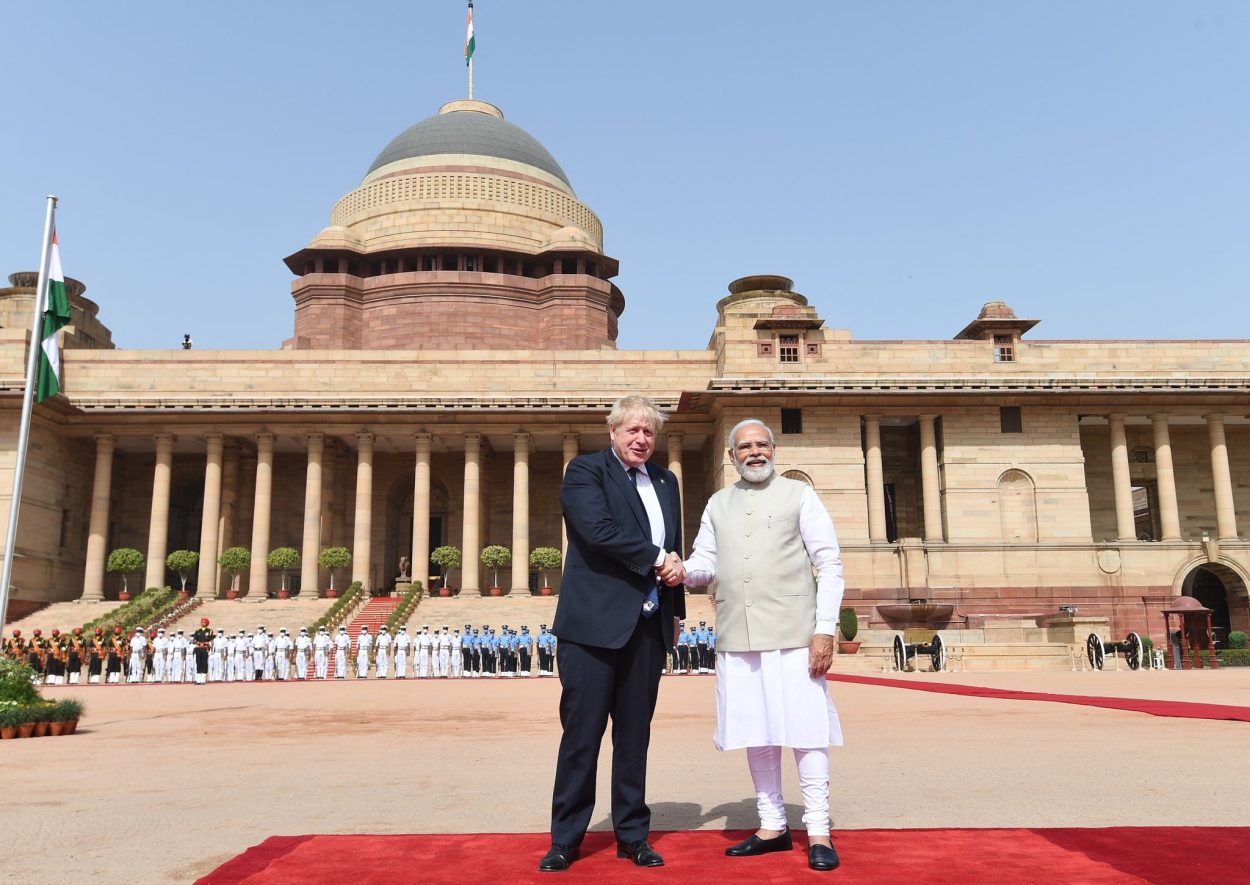 Apart from eliminating the scope for corruption allegations that many defense imports were surrounded with in the past, this not only enables higher 'comfort levels' for the Indian government, but also provides 'sovereign guarantees' in terms of product liabilities, timelines, and costs.
But this was something that was lacking hitherto in Indo-British arms sales, which relied on commercial–led transactions. As Rahul Roy-Chaudhury, a senior fellow at the London-based think-tank has argued, a new government-to-government framework for arms transfers to India may prove to be a game-changer in British arms transfers to India.
As things stand today, Britain is a negligible source of Indian arms.  India is the world's second-largest arms importer, but its acquisition of arms from the UK remains somewhere between 2 (two) to 3 (three) percent. The most notable defence imports from the UK to India are the 123 Hawk Advanced Jet Trainer (AJT) aircrafts from the defence company BAE Systems.
That perhaps is the reason why Johnson agreed with Modi that there are now better prospects of defense collaborations, particularly co-development and co-production for meeting the needs of the Armed Forces of both the countries.
The British Prime Minister said he discussed next-generation defense and security collaboration across the five domains – land, sea, air, space and cyber – as the two countries face "complex new threats".
He added that "The UK will work with India to boost security in the Indo-Pacific, including new fighter jet technology, helicopters and collaboration in the undersea battlespace.
We have agreed on a new and expanded defense and security partnership, a decades-long commitment that will not only forge tighter bonds between us but support your goal of Make in India,"  referring to Modi's domestic manufacturing push.
But then this is not something new that the British Premier revealed. In fact, in their virtual summit last year, Modi and Johnson had talked of the same thing, rather more clearly on the UK collaborating with India towards the development of India's future combat air engine requirement of its indigenous Light Combat Aircraft Mark 2.
British officials had further clarified that India's Aeronautical Development Agency (ADA) and UK industry together would collaborate on LCA Mk2, and eventually AMCA ( Advanced Medium Combat Aircraft program of India to develop a stealth, multi-role, air superiority fighter for the Indian Air Force), under the banner of the UK-India Defence Technology and Industrial Capability Cooperation (DTICC) agreement, signed in 2019.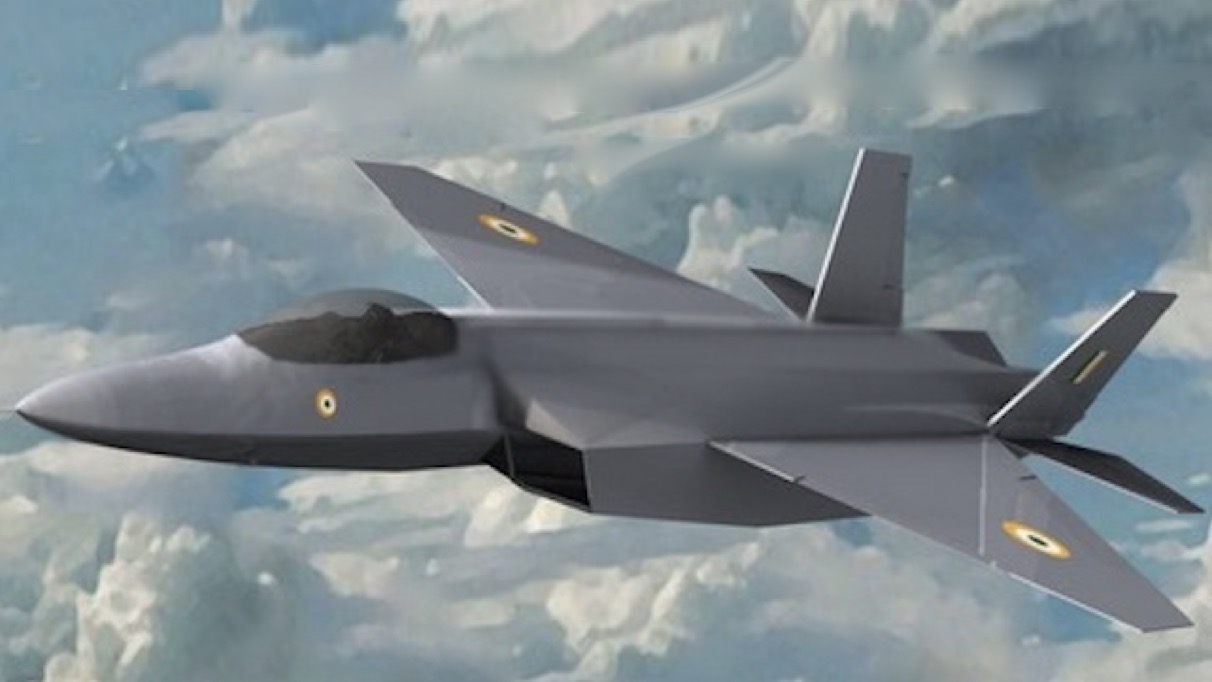 The idea was to have "more than ever co-creation, co-development and government-to-government stewardship".
It was also hoped last year after the virtual summit between Modi and Johnson that the agreement, already signed between Hindustan Aeronautics Limited and Rolls Royce, would move components of the manufacture of the MT30 Gas Turbine engine to India.
The MT30 is an engine employed widely in navies around the world and is the basis of the UK's Integrated Electric Propulsion system that powers the Queen Elizabeth Class Carriers.
The idea here was that Indo-British collaboration in the maritime domain, especially in India's indigenous carrier program and electric propulsion for its next-generation warships would cement the defense ties between the two countries further.
It was also said that the UK Plc's world-leading integrated electric propulsion technology could be tried in India's plan to construct six AIP submarines indigenously – the 'P-75I program'.
Obviously, things have not moved much over the last year. If they will move after the conclusion of the agreement on "Integrated Electric Propulsion – Co-development of technology between the two Navies ", it will be a positive development, indeed.
It seems that now there is a greater British willingness to liberalize their transfer of technology to the Indian defense industry.
All told, things have moved very slowly with regard to India-UK defense collaborations over the years. The UK defense industries have to show the same zeal and enthusiasm as that of Prime Minister Johnson to join hands with their Indian counterparts, the notable exception being the BAE Systems that have partnered with Mahindra Defence for manufacturing M777 ultra-light howitzers.
And all this despite the fact that in 2015, the UK-India Defence and International Security Partnership (DISP) was inked to "intensify" cooperation. There have also been the MoU on Defence Technology & Industrial Capability Cooperation (DTICC), signed in 2019; Logistic and Training MoUs; agreements to enable smoother information exchange between the armed forces on either side; and more joint exercises.
Above all, the UK has publicly announced its 'tilt' to the Indo-Pacific Region, a policy in which relations with India occupy the prime space.
As far as Europe is concerned, India's defense/security relations with France are way ahead, compared to those between India and the UK. Therefore, there is much more that London has to do post-Brexit to keep India–UK military ties multi-faceted. There has to be a "quantum leap", to borrow what Modi had once said.
Author and veteran journalist Prakash Nanda is Chairman of Editorial Board – EurAsian Times and has been commenting on politics, foreign policy on strategic affairs for nearly three decades. A former National Fellow of the Indian Council for Historical Research and recipient of the Seoul Peace Prize Scholarship, he is also a Distinguished Fellow at the Institute of Peace and Conflict Studies. CONTACT: prakash.n

[email protected]