The Russian frigate Admiral Essen, which was shelling Odessa, was purportedly damaged on April 4 by a Ukrainian missile, according to local media reports. 
The Ukrainian Naval Forces declined to say under what conditions and with what weapon the Russian ship was damaged. However, there have been reports that a Ukrainian Neptune anti-ship cruise missile was used to attack Admiral Essen. 
Reportedly, #Russian frigate "Admiral Essen" was hit by #Ukrainian Neptune cruise missile pic.twitter.com/BDeWlipjAG

— Giorgi Revishvili (@revishvilig) April 3, 2022
If confirmed, this would be a significant gain for the Ukrainian military. Many experts, however, have questioned whether the Neptune anti-ship cruise missile was employed at all. These views are based on a few factors. 
Initially, it was thought that the rocket had been destroyed during the early phase of the invasion. Second, according to recent reports, Ukraine is yet to receive the Neptune ASMs. The delivery was scheduled for April 2022. 
Russian frigate Admiral Essen is reported to have been involved in the offensive in which Russian forces fired 50 cruise missiles at the strategic port of Odessa. Admiral Essen, Admiral Makarov, and two Kilo-class submarines were identified as the main vessels involved in the attack. 
Neptune Cruise Missile
In March 2021, Ukraine's navy received the first units of the RK-360MC Neptune cruise missile system. These, however, are prototype batteries provided to the Ukrainian military. 
Ukraine did not appear to be able to completely employ its new Neptune anti-ship missile before the war stopped production. During the initial phase of war, Ukraine even navy sank its single ship in Odessa, apparently fearful that it would slip into Russian hands.
After 2014, the Kyiv-based engineering bureau Luch developed the Neptune system in response to Russia's increasing naval threat to Ukraine's poorly guarded southern coastline. The concept is based on the Soviet-Russian Kh35 cruise missile (NATO reporting name AS20 Kayak). 
The first Neptune version is a coastal defense cruise missile capable of hitting vessels with a water displacement of up to 5,000 tonnes across a distance of over 300 kilometers. Ukraine's navy had wanted at least three Neptune battalions, bringing the total number of coastal cruise missiles in service to approximately 200 by 2025. 
The missile was scheduled to be delivered by April this year. However, there have been no reports of it being deployed along the Black Sea coast as of yet. Six launchers with 72 missiles and associated radar equipment were earlier expected to be delivered to the coastal city. 
Regardless of whether or not this missile was employed in the most recent attack poses a significant threat to Russian vessels. According to experts – The best arrangement is to have the Neptunes be delivered to Odessa as soon as possible.
The problem is that crews would have to be trained first. The Ukrainians have to quicken the pace and Russia will be prepping the battlefield and likely targeting neighborhoods with naval bombardment."
Fight For Odessa
As previously mentioned, Russian warships and aircraft shelled the vital port of Odessa with 50 cruise missiles. Although Moscow claims an oil refinery and depots were wrecked over the weekend, Odessa Mayor Gennady Trukhanov, however, claims residential buildings were also targeted. 
Ukraine would become landlocked and shut off from international trade if the Black Sea port collapsed. Sea cargo accounts for over 70% of all Ukrainian imports and exports, with Odessa handling about half of them.
The Ukrainian navy relocated its headquarters to the seaport upon losing its naval station in Sevastopol following the annexation of Crimea by Russian forces in 2014. The bombardment on Odessa from the Black Sea featured two frigates, two submarines, aircraft, and an anti-ship defense system, according to the Centre for Defense Strategies, a Ukrainian think tank, which calculated that 50 rockets were fired in total.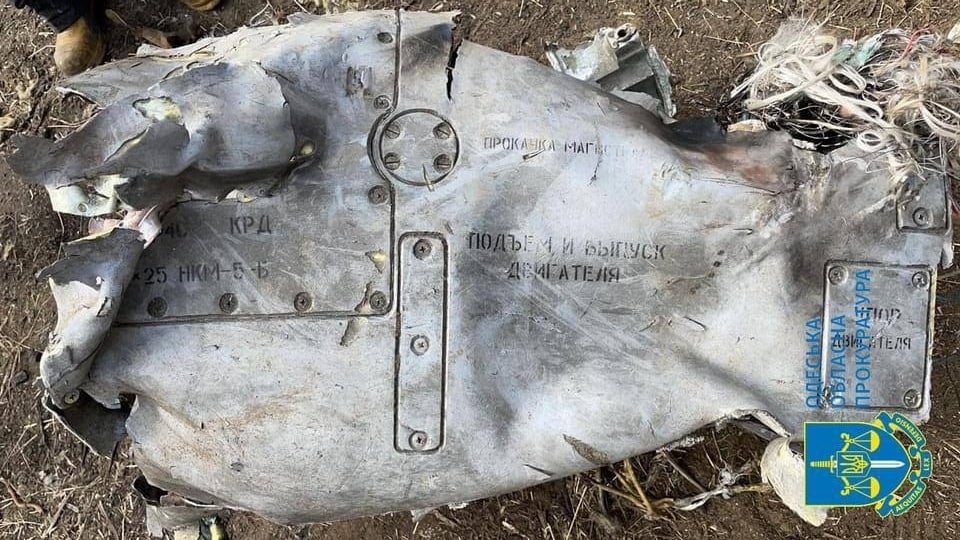 Reuters previously reported that seven Russian ships, including amphibious assault ships, were spotted 15 miles (24 kilometers) off the coast of Odessa. 
"Due to its importance to the Ukrainian economy, a Russian capture of the port would represent a material and symbolic loss for Ukraine in the conflict," Anne Debie, an analyst with maritime security company Dryad Global, told US News and World Report.
An analysis that the Ukrainian military shared with Reuters in mid-February said Russia was capable of using 12 ships for such a landing, delivering at least five battalion groups of up to 400 troops each plus support units.
If Russia captures Odessa, it will gain complete control of the southern coastline, potentially harming Ukraine's security. However, given the damage Russia has already sustained, it would be challenging for it to execute the complete takeover of the coastal city in the coming days.