With Russia having fired more than 100 cruise missiles on Ukrainian cities and Kyiv/Kiev knocking out power stations, the latter has been looking at the Indian co-developed surface-to-air missile as one of the air defense systems to counter the 'missile rain.'
---
Armed Forces of Ukraine (AFU) admit being overwhelmed by the barrage that their existing Soviet-era Buk and S-300 AD platforms cannot tackle.
Israel has, however, been reported to be unwilling to transfer its drones and missiles, fearing a backlash in Syria where Russia might give a free hand to Iranian militias and Syria's Syrian Arab Army (SAA).
Israel and Russia have a deconfliction mechanism in Syria where both are on opposite sides in the 11-year-old civil war.
Current State of Ukrainian Air Defences
While Ukraine has successfully shot down several Russian missiles and jets like the Su-35, Su-37, Su-35, and Su-25, many of these have been with the help of Man Portable Air Defence Systems (MANPADS).
These are Soviet-era Igla, US-made Stinger missiles, and the tracked 9K35 'Strela,' which cannot shoot down smaller and more unpredictable land attack cruise missiles (LACM) like the 3M54 Kalibr and the X-101 and X-555.
The bigger Russian jets themselves become MANPAD targets since they fly low to avoid the larger AD systems and the military dynamics of the war that do not yet require high-altitude bombing.
---
Russian cruise missiles are being fired from warships in the Black Sea and Tu-22M and Tu-95 strategic bombers. Russia has also not seemed to have used its tactical battlefield missile, the 9K720 Iskander, in the present missile strike phase. Iskanders are even harder to detect and intercept, according to unnamed AFU officers in earlier reports.
President Volodymyr Zelenskyy's last G7 virtual summit, where he asked Europe and NATO for an "air shield" to stop Russia, coincided with Germany's delivery of its highly advanced Iris-T surface-to-air missile (SAM) system.
The United States is also expediting the sale of its National Advanced Surface-to-Air Missile System (NASAMS).
But until then, the larger Ukrainian AD systems may not last, which have been managing to move around and keep changing positions in the countryside at the cost of leaving the cities unprotected.
Worst, Ukraine is now solely depending on foreign weapons, ammunition, and missiles, having all its defense industry knocked out by similar Russian long-range missile strikes at the beginning of the war.
On the first day of the Russian missile attacks on Monday, Ukrainian AD took down more than half of the 80 projectiles. AFU then claimed only eight out of 28 missiles hit their targets on day 2. But ordnance stocks are liable to be depleted, and Russia is capable of continuing to manufacture more with its advanced defense industry.
Ukraine Wants Indo-Israeli Missile System
According to a New York Times report, Ukraine has also asked Israel for air defense systems with Iron Dome and Barak-8 platforms being identified by Kyiv.
Barak-8 has been a collaborative effort between the Israeli Aerospace Industries (IMI) and the Defence Research Development Organization (DRDO) of India.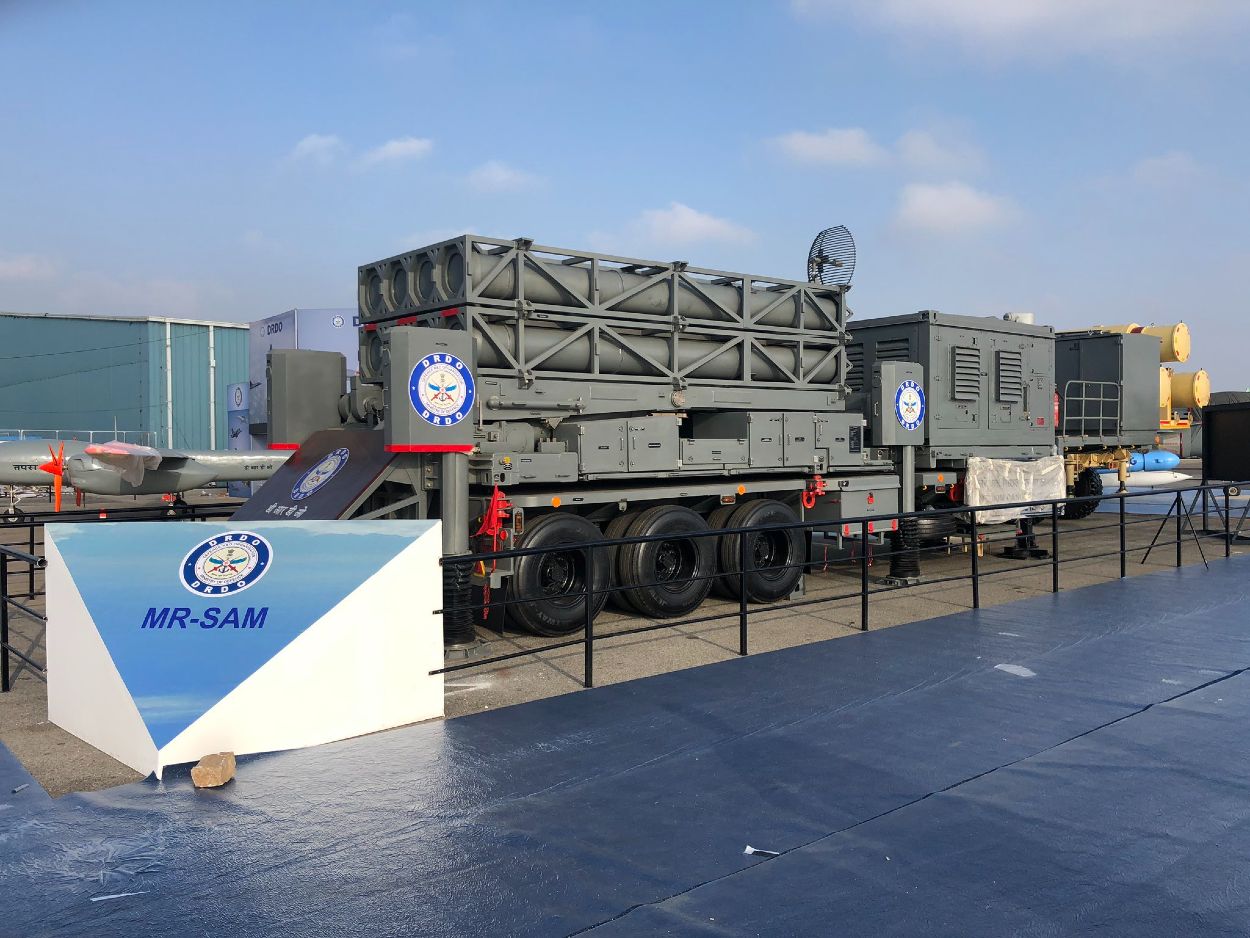 It is a different matter that the Iron Dome has long been pointed to be ineffective to the far more sophisticated Russian missiles. This is compounded by the larger geographical size of Ukraine and the greater number of radars and sensors that would need to be deployed.
Also called the Medium Range Surface-to-Air Missile System (MR-SAM) meant for the Indian Air Force, the Barak-8 was originally co-developed with Israel for the Indian Navy under the designation Long Range Surface-to-Air Missile System (LR-SAM).
It was inducted by the Indian Air Force in September last year, while it is already installed on board frontline destroyers and frigates of the Indian Navy (IN).
Israeli firm Rafael Advanced Defence Systems, Bharat Electronics Limited (BEL), Bharat Dynamics Limited, and Larsen and Toubro are some other firms involved in the project.
It can destroy jets, missiles, helicopters, and drones at a range of 70 km. While India has developed the solid-fuelled rocket motor/propulsion system and thrust vector controls, Israel has developed the electronics seeker that guides the missile in its terminal phase, critical avionics, electronics, and command and control (C2) system.
The missile can receive and process continuous updates on the position and flight trajectory of the target and use these updates to adjust its own flight to best intercept and destroy the target.
The naval LRSAM functions in consonance with the Israeli-developed MF-Star multifunction radar and provides point-and-area air defense. The agreement to co-develop the project was signed between India and Israel in January 2007, with several tests of the LR-SAM and MR-SAM conducted between December 2015 to March 2022.